In September 2022, I was staring out the window of an Icelandic tour bus at the picturesque landscapes of the Golden Circle when I accepted the reality that something in my life had to change. The trajectory of my career was not at all what I imagined it would be. Sure, I was a college dropout making six figures by the time I was 24, but as a buddy recently said to me, "Money comes and goes, my friend. You will replenish." And he has an Alfa 4C, so he knows a little something about money going. In fact, he is one of many amazing people I've met at NYCars & Coffee, our local venture here in NYC.
Miserable as the Lead Editor of a shopping site owned by Daily Mail (who wouldn't be?), I sought an outlet for my real passion: cars. To anyone I knew as a kid, that may come as a shock. I was never really a car guy. But as the story often goes, everything changed when I bought a Miata. All I wanted was a fun little convertible to doot around in, and now it's in my wedding photos.
For as long as I can remember, I was always more into tech and gadgets. Computers, video games, jailbreaking my iPhone – all that fun stuff. But as I started paying attention to the automotive space (again, because Miata), the overlap was apparent. From mechanical engines and transmissions to lithium-ion batteries and infotainment systems, it's all tech. Always has been.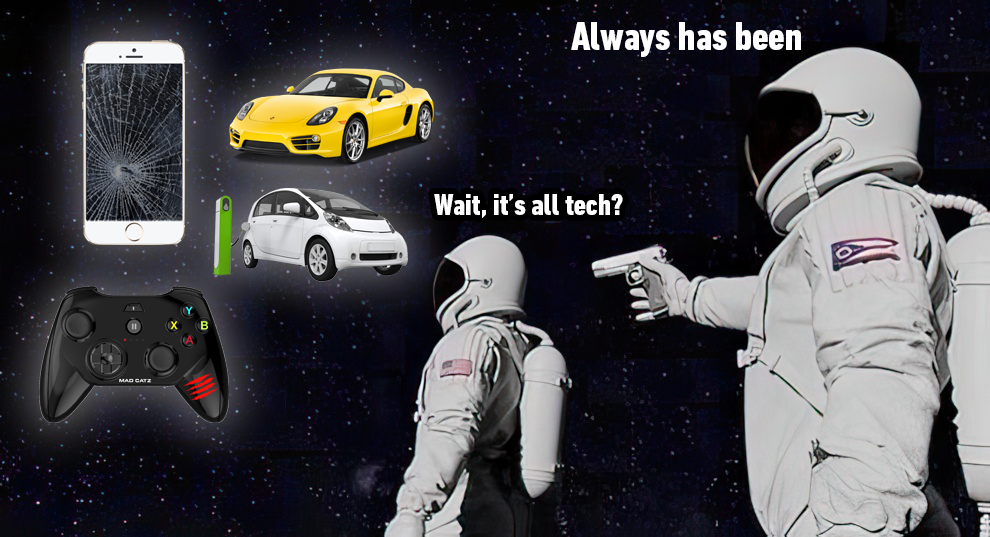 One of the main reasons cars had never appealed to me in my adolescence was the lack of coverage from the sites I visited to keep up with the latest tech. Until recently, cars were largely relegated to enthusiast magazines adapted to the web. Maybe you would read about the car market from a business angle in the Wall Street Journal or a broad overview of the most important developments in the New York Times. But automotive coverage from tech publications was shoddy and inconsistent. Despite being among the largest economic drivers in the United States, cars simply don't make enough money for the geniuses at the top. At least that's what I'm told.
Then again, neither does anything else, apparently. In 2023, layoffs are rampant, and I'm not immune. Back in February, I was let go for the second time in six months. Yet, even with a VP title slapped at the top of my resume, my job-hunting efforts were futile. Hell, most of my applications never yielded a response. Soon enough, it became clear that writing cover letter after cover letter was getting me nowhere. Meanwhile, NYCars & Coffee steadily continued to grow. We had gained enough traction that Adam Scott (yes, that Adam Scott) showed up one time because he found us on Google.
It was only a matter of time before I said, "Fuck it. I'm going all in on cars."
By this point, I'd started an automotive verticle for my previous employer, and my EV stories from CES were a breakout success. I had a strategy in place to grow the section and build an audience. I had an Instagram page with more than 30,000 followers, and I'd already given it a name. All I needed was funding. By the end of April 2023, the same month I formed Acceleramota LLC, I also had that.
The internet's cars and coffee
But what about our mission statement? That wasn't quite as clear. Shortly after founding Acceleramota, I hired a designer to create a social media graphic for a charity event we co-sponsored. As luck would have it, she was also an accomplished brand strategist, with high-profile clients such as Nike and Jeep. While workshopping ideas for the promo image, she implored me to simplify my messaging. We needed our own "Just do it" to inspire not only our readers, but also our staff.
That's when I arrived at "the internet's cars and coffee." It was a natural fit. My intent for Acceleramota was always to be the online counterpart to the events we hold in real life. Before founding NYCars & Coffee back in October 2022, I was interested in cars but my automotive knowledge was surface level. I could point out the exact make and model of a car parked half a mile away, but I couldn't tell you much about what's under the hood. But now, although what you'll often find under the hood is nothing more than a frunk, I've learned a fair amount just by talking to people who know more than me.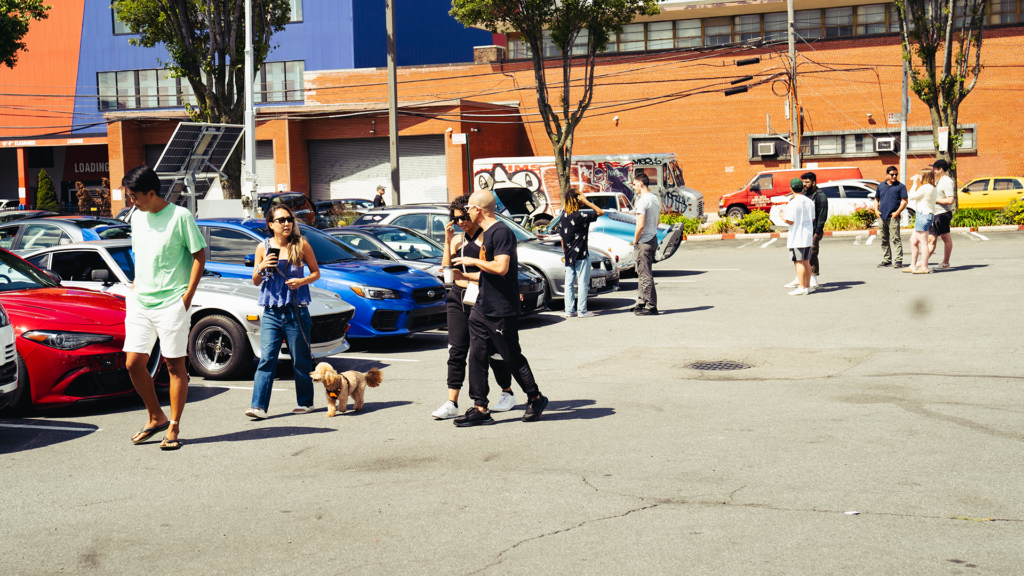 Our main goal with Acceleramota is to keep our audience informed about the latest developments in automotive technology, bridging the gap between internal combustion and electrified engines, without putting you to sleep. There is a genuine, mainstream interest in EVs – both positive and negative, and we're leaning into both! But the average reader, at least online, doesn't want to suffer through flowery language or incomprehensible jargon to learn about the vehicles of the future.
We see our readers as enthusiasts waiting to bloom. We want to get you as excited about cars as we were when we first fell in love with driving or tuning or modding, whatever. Behind every byline on Acceleramota is a person, each with their own unique perspective, drawing personal connections between the cars they drive and the lives they've led. We're here to tell stories. We're here to tell many stories.
But we're also here to help, answering the most commonly asked questions tailored specifically to the topic at hand. Engaging in conversation as if you overheard us talking shop at a bar (or, you know, sipping coffee at a car meet). You hear the word "EV" and politely interject. Being the neighborly crew that we are, we enthusiastically respond with confidence and authority. If we have to use jargon, we'll explain it concisely or cite trusted sources offering intuitive explanations.
We'll take care of the research, the testing, and the reporting back our findings in an approachable style. All we ask is you support efforts so we can reinvest in ourselves and do an even better job of delivering consistent, high-quality work. Not just in writing, but in our expansion into other avenues like social media and video. In addition to our paid subscriptions on Patreon, we also have a free newsletter. Both help us grow our audience, which in turn means securing more resources.
We're committed to providing editorial coverage our readers find insightful, relatable, and sometimes makes you laugh. While other sites discourage writers from putting their full personalities on display, we embrace it. Unlike the publishers that see writers as expendable, favoring cheap content devoid of passion – emotionless, soulless, and unable to resonate through irreplicable first-person narratives – we're here to tell stories. We're here to tell many stories. Blog hard or blog home.
About the founder – Who is Gabe Carey?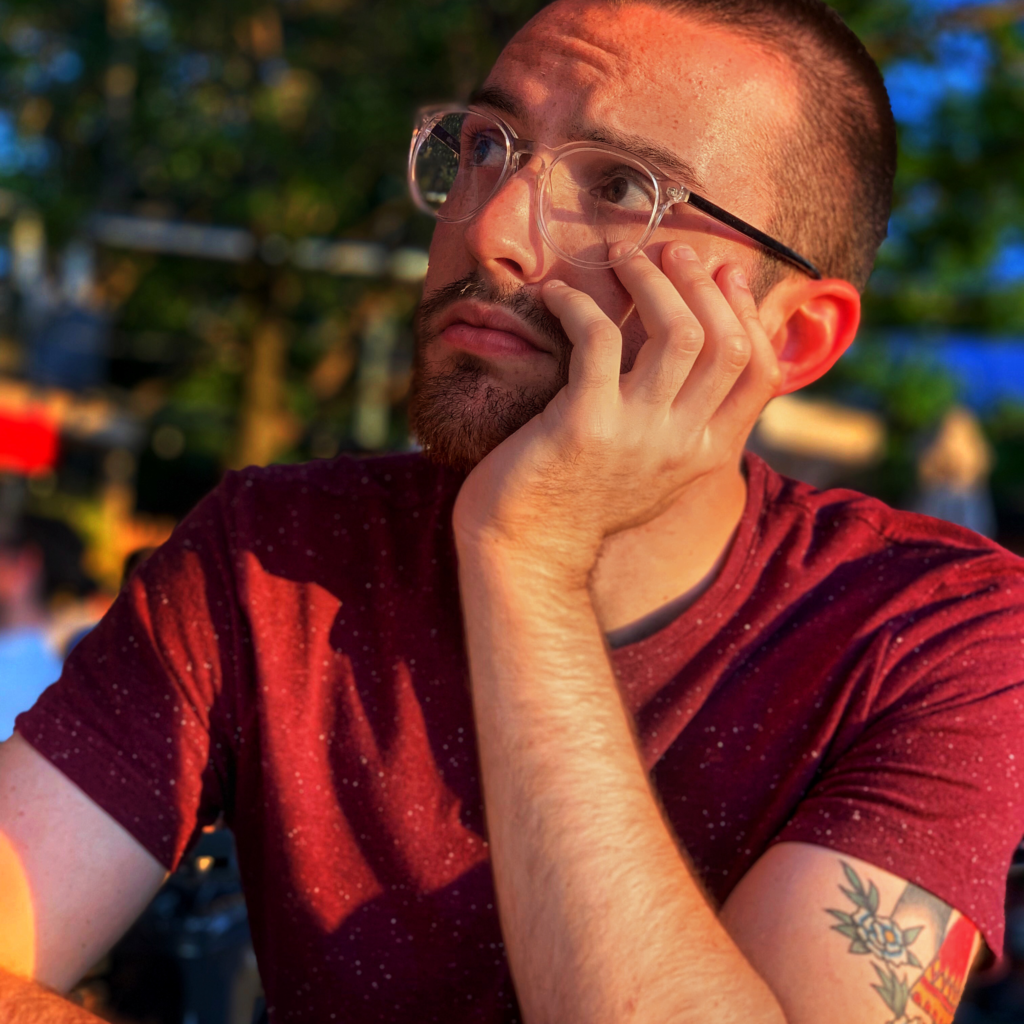 From 2015–2018, I covered video games extensively for Digital Trends, starting two months after I could legally sign a 1099 contract. Then I found my niche in writing about computers and networking. Before long, I landed jobs at TechRadar, PCMag, and eventually PC Gamer in tandem with GamesRadar. Living the dream – except the pay sucked, the culture was exclusionary, and due in part to both of those factors, my interest in gaming eroded. I figured, if I'm going to work a soul-crushing job, I might as well get paid a decent salary doing it.
That's when I went full Business Mode and sold my soul to affiliate marketing. Once I racked up enough XP at what is now Dotdash-Meredith, I reached a turning point. While my wife was a reporter at Gizmodo, the site's parent company, [Redacted], was hiring a Commerce Editor and an Affiliate Manager. I applied for the editor gig in the hopes I could sneak a little me in my work, as a treat.
Both roles were, each in their own way, focused on growing The Inventory (the product recommendations site Kinja Deals was folded into) and identifying monetization opportunities on sites including Gizmodo, as well as Jalopnik, Lifehacker, Kotaku, and other blogs I once loved. Multiple rounds of interviews ensued, and I presented a few slides demonstrating my ability to inform editorial decisions using data without skimping on quality. All because I wanted to shitpost. With the final boss defeated, I was offered both jobs, my official title being Commerce Content & Affiliate Strategy Manager or some overwrought nonsense like that.
All things considered, I'd say it was two jobs well done. I mean, they brought me back within six months of my resignation – even after I published a scathing goodbye blog that's still up because no one reads past the headline! Between writing and editing, I published more than 500 articles at The Inventory, sold more than half a million dollars in sponsored content, and boosted our Google Search presence by over 250%. Because we were big enough to do so, I also ditched an exclusive contract with a third-party platform in order to establish our own direct affiliate partnerships, effectively bumping up our revenue from merchants outside of Amazon by 65%. Still, I don't think I'll be invited to the next holiday party.
Finally leaving The Inventory behind me was liberating, but it also left me feeling cold. What could have been the perfect cross between bloggin' and bizznus regressed into a grueling cycle of defending why the first part was important. That pattern followed me to my next media job, and the one after that. It seems to me companies of all sizes like the thought of hiring a young, competent person with fresh new ideas they can take credit for. Until carrying out those ideas means taking even the slightest risk. That's why I'm here, to rid myself of that mentality and try new things.