The year was 2005, I was a junior in high school and going through my American V8 phase of automotive enthusiasm. And what a time it was. GM's LS engines were proving to everyone that push rods were still relevant, Ford was tinkering with its Mustang to try and make it faster than a 3-year-old Camaro, and Chrysler took to the stage to give the world the new Dodge Charger. 
Fast forward to today, the Camaro is on the outs again, and the Dodge Charger we all know and love, based loosely on some old Mercedes architecture, is ending production as well. And before announcing the end of the Charger, Stellantis, the faceless conglomerate that owns Dodge, announced its replacement: a two-door coupe with long sweeping lines and a wide, low stance. A callback to the Charger from the late 1960s, an icon of the American muscle car and Dominic Taretto's daily driver. But it's electric, which is great for some people. Many enthusiasts weren't so thrilled about it, however.
For a while now, all the Mopar enthusiasts had to go on was the Daytona EV concept from 2022. And when it comes to Dodge and their concept cars, you can't take anything to heart. But people had a lot of questions and received no answers. Dodge even came out to SEMA only to show off the new Fratzonic chambered exhaust designed to mimic the sound of a V8. Mopar fans were left a bit disappointed.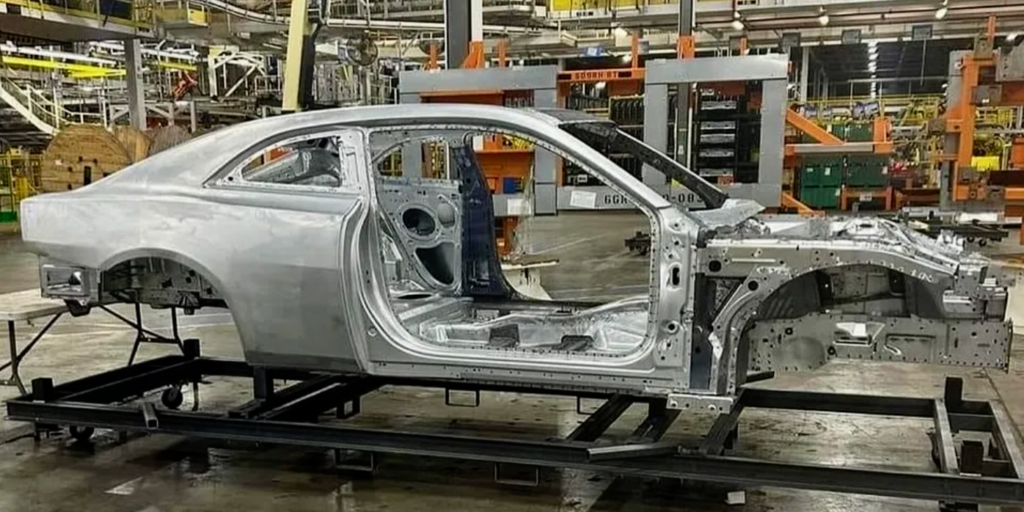 On Tuesday, some wonderful person who we can assume works at a Stellantis assembly plant leaked three photos of what everyone is assuming is the new Charger. Obviously, we don't have any information on who leaked the photos, probably because they want to keep their job. The photos don't tell us too much. They are just the main bodies of the cars, a cryptic image that has left the internet rife with speculation about what it could mean.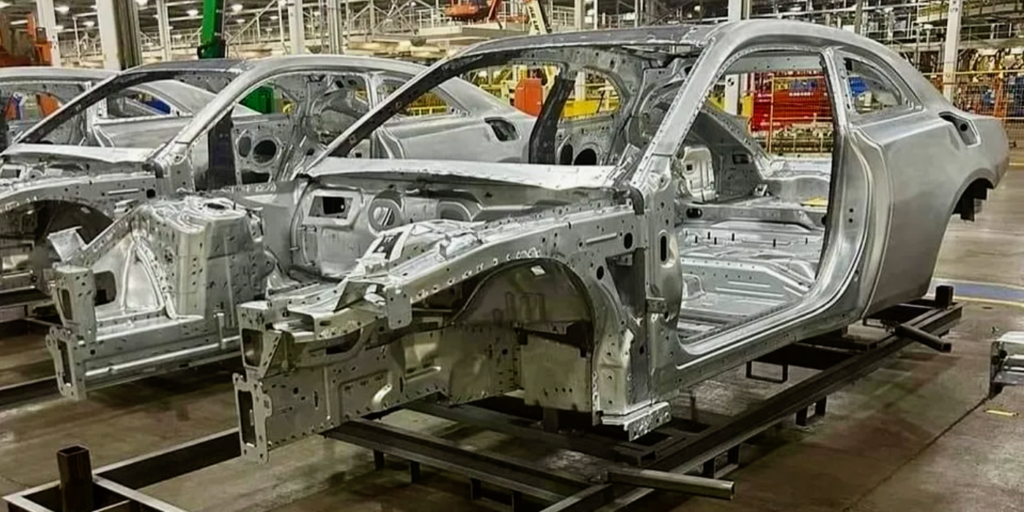 The biggest takeaway from the images is the front portion of the unibody looks wide enough to accommodate an engine assembly. Backing that up is what appears to be a transmission tunnel, though, in my eyes, it looks a bit shallow. This leaves a lot open to assumption. Stellantis does have the Hurricane inline six, and there have been videos of what looks and sounds like a TRX testing with said Hurricane engine. Maybe, with the recent cooling trend of the EV market, Stellantis is planning on releasing the Charger as an ICE-powered vehicle before going full EV. Or there will be multiple options available as far as the powertrain goes.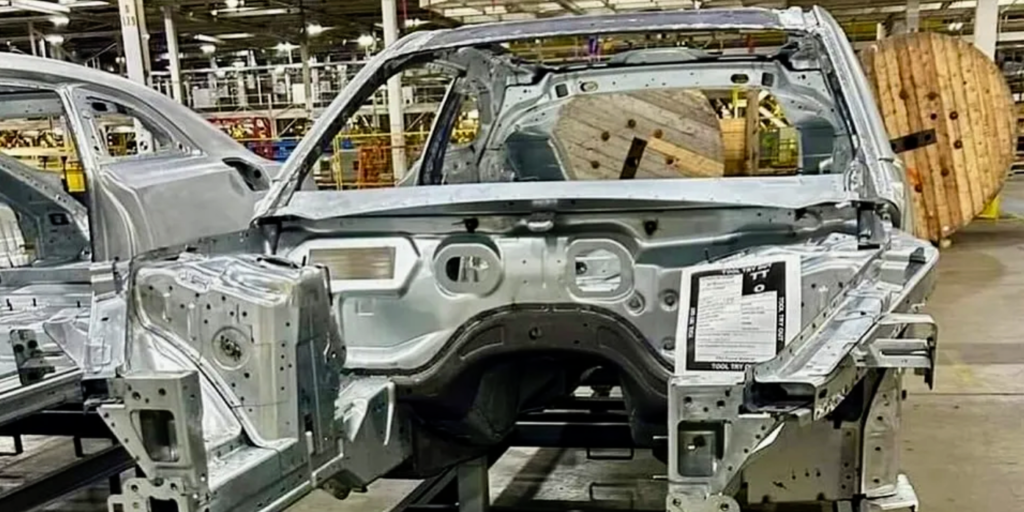 Again, this is purely speculation, and Stellantis hasn't released any kind of statement about the images.