Sales of electric vehicles (EVs) have exploded in the last few years, with the proliferation of charging stations following suit. As developments in infrastructure, clean energy, and climate legislation bring us closer to an all-electric future, it's important to understand the charging technology that will eventually take the place of filling up on fossil fuels.
In this guide, we'll walk you through the different charger levels, the distinctions between plug-in and hardwired chargers, as well as how to install an at-home EV charger. If nothing else, you'll know the basics the next time you book a rental car in Europe – after all, driving a Tesla in Iceland will spare you $9 a gallon.
Level 1 charging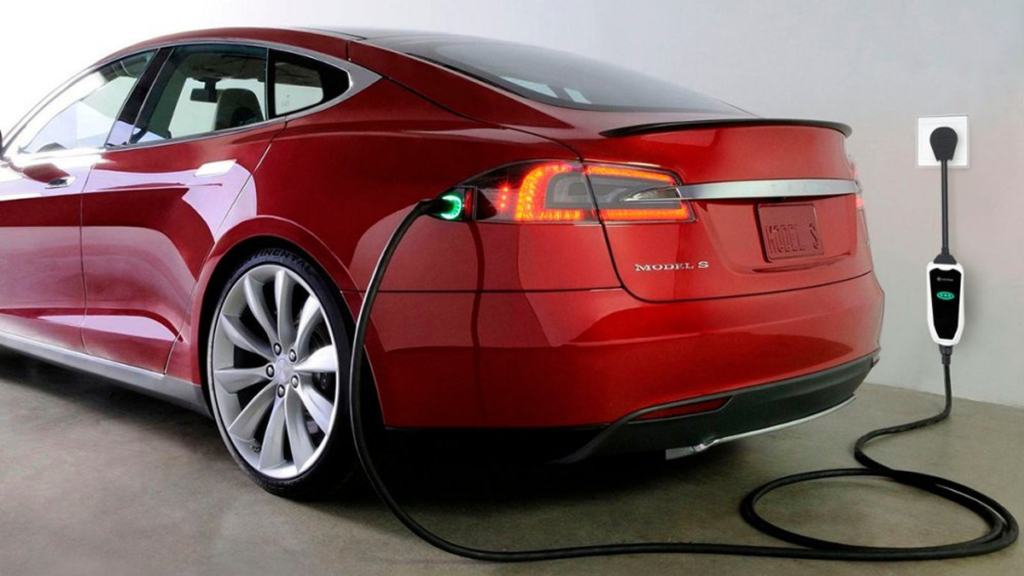 Most EVs come with a basic level 1 charger. It plugs into a standard (120V) power outlet much like any other ordinary household device. Generally, it doesn't require any special installation – you just plug it into the wall. Compared to Levels 2 and 3, a Level 1 will move slowly, hence the nickname "trickle chargers." When fully depleted, a Level 1 can take a day or longer to reach full charge. Despite its low charging speeds, it can still be useful for overnight charging. If you only use your car sparingly, or you predominantly use public chargers, a Level 1 charger may be all you need at home.

It's important to note that Level 1 chargers aren't as energy efficient as Level 2 chargers and will cost more to fully charge your vehicle. But, generally speaking, Level 1 charging is still cheaper than fueling a traditional gas-powered car.
Price: Up to $200, but one usually comes with the vehicle
Power output: 1.2 kW
Charging Speed: 5 miles per hour or less
Power source: 120V outlet
Level 2 charging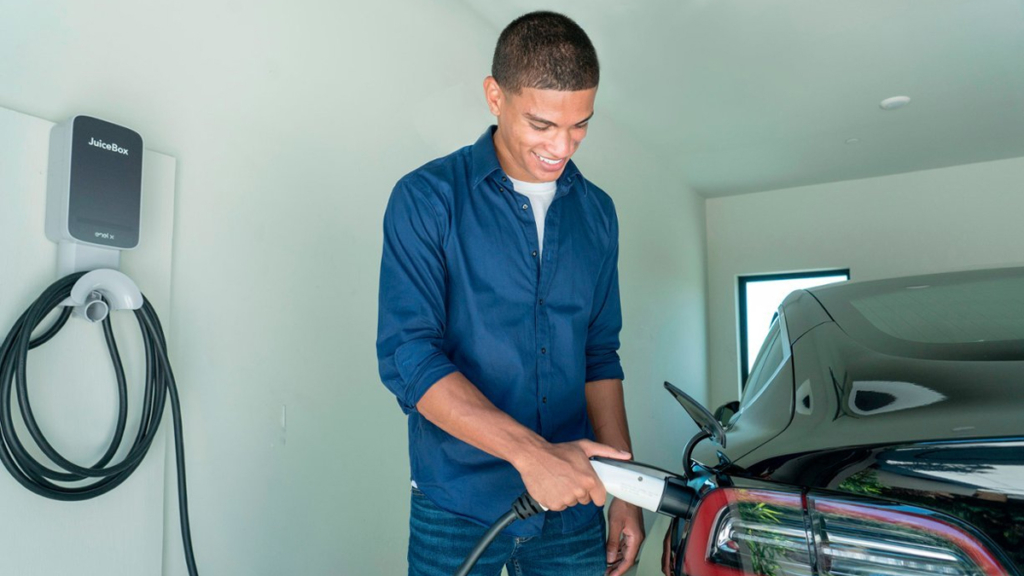 Level 2 charging is the most popular way to power up an EV. Found in both public places and personal residences, Level 2 charging speeds typically range from three to 12 times faster than Level 1. They're increasingly common in public places such as shopping centers and office parks, with over 54,000 Level 2 chargers added in the U.S. in 2022.
When choosing a Level 2 charger, you may want to make sure the amp rating isn't higher than that of the vehicle. It won't harm the car, but any additional power over that threshold won't charge it any faster. You can find the amp level your EV will accept in your owner's manual and compare it to the amp rating of the charger you'd like to buy.
Level 2 chargers are designed to work with most vehicles, so compatibility usually isn't an issue. In North America, chargers either come with the J1772 connector or the proprietary Tesla connector. Tesla vehicles also include a J1772 adapter. So with rare exceptions, you can just about use any Level 2 charger with your EV. In Europe, chargers usually come with the Type 2 (Mennekes) connector which is the standard for all EVs sold in the region, including Tesla.
Price: The price typically ranges from $300 – $800 for home units. Some cars come with a Level 2 charger.
Charging speed: 12 to 70 miles per hour of charging
Power output: 3.3 kW – 19.2 kW
Power source: 240V outlet
Guide to installing Level 2 chargers
Plug-in vs hardwired
Level 2 chargers come in two types: plug-in or hardwired. Those that plug in use a 240V outlet — typically used for large appliances like washing machines and ovens. Others need to be "hardwired" or directly integrated into your home's electrical panel. Should you have a compatible 240V outlet handy and you're employing a low-amp Level 2 charger, the setup could be as straightforward as plugging it in. However, in most cases, you will need to hire a professional.
Plug-in chargers
When plugging in a Level 2 charger, you need to ensure that:
The outlet is compatible with the charger.
Both the outlet and circuit board have a sufficient amp rating (at least 25% higher than the charger's maximum amp draw).
In North America, most 240V outlets are NEMA outlets. By and large, the NEMA outlets used by EVs come in the following amperage ratings:
30 amps (NEMA 14-30)
50 amps (NEMA 14-50 or NEMA 6-50)
If you're unsure about any of this, you should consult an electrician before charging with a 240V outlet. It can be potentially dangerous to plug a level 2 EV charger into an outlet if your home can't handle the power draw.
Hardwired Chargers
Hardwired chargers are mounted on the wall and include three feet of flexible conduit and service wires that extend from them. These wires meet and connect to the wires coming from your electrical panel.
Hardwired units are more expensive, but they have a watertight connection. Offering protection from the rain and the elements, they're suitable for outdoor use. Normally, they'll deliver a larger range of amp and charge-speed options than plug-in units do, too.
Ultimately, you may want to install a hardwired charger. This might be because you are looking for outdoor charging or if you don't have a suitable 240V outlet available and don't want to have one installed. On the other hand, plug-in chargers are portable, so you should keep in mind if you will need to charge your vehicle at multiple locations.
Hardwiring or installing a 240V outlet
At any rate, you may want to either install a 50-amp outlet or have your charger hard-wired into your home's electrical system. Either option will generally require the assistance of a professional electrician, both for the installation process and to determine whether your house can handle the energy draw. Installing a 240V outlet is a technical and risky operation that's subject to strict regulations and approval.
Many residential households are not equipped for the power draw of Level 2 chargers, in which case your service panel may need to be upgraded or changed. If the charger is being installed outdoors, it needs to be rated for outdoor use. You will likely need to get a permit from your local building department before you start the installation. After the installation, an inspection may be necessary to ensure the work meets local building and electrical codes.
How much will it cost for the installation?
This can vary dramatically based on a number of factors, such as how far the panel is from the installation point of the charger. If both your panel and charger are to be in the same place (such as the garage), then it might only cost a few hundred dollars. But, depending on the complexity of the installation, the price could rise to well over $1,000. Thankfully, many states and municipalities offer rebates and other incentives for installing EV chargers that can help offset these costs.
Safety and maintenance
Always install chargers in a well-ventilated area to prevent overheating and keep away from flammable materials. Check the charger periodically for signs of wear and tear, especially if it's installed outdoors.
Level 3 charging (DC charging)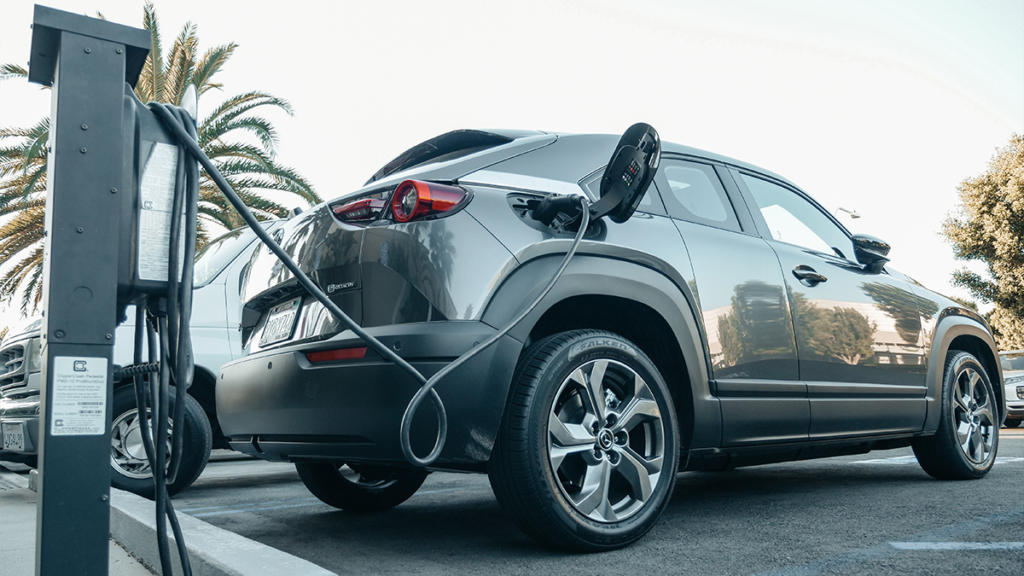 Level 3 chargers are found in public and commercial areas and are operated by private charging networks like Tesla and Electrify America. Private residences are not suitable for installation.
Level 3 chargers are very fast; they can charge up to 15 times as fast as Level 2 chargers and may fully charge a car in less than an hour. This makes them very useful if you're in a rush and need to charge quickly. But there are some trade-offs to the increased speed. The cost-efficiency of Level 3 charging is lower than Level 1 and Level 2, so it will be more expensive to achieve a full charge. Level 3 charging can also gradually degrade a vehicle's battery health, so it's generally better to use public Level 2 chargers when time allows.
Different charging networks and EV manufacturers use different types of connectors. The most pervasive examples include CHAdeMO (used by Nissan and Mitsubishi), CCS (used by European and American manufacturers), and Tesla's once-proprietary Supercharger connector, which everyone from Rivian to Ford and General Motors is starting to adopt. Some public charging stations provide multiple types of connectors, but not all. You must also consider compatibility. Many older or cheaper EV models don't support DC charging.
Price: Often $10,000+
Charging Speed: 120 to 1,200 miles per hour of charging
Power Output: 50 – 350 kW
Future of EV charging
Europe and China are taking the rise of EVs seriously, and are preemptively building infrastructure to prepare. 450,000 new EV chargers were installed in Europe as of April 2023, a growth rate of over 50%, and the rate of EV charger installation in China has been even more dramatic.
While the US sadly lags behind both Europe and China in this area, it's still experiencing significant growth in both the number of EVs and charging stations. By 2030, the Biden administration says we'll have 150,000 to 500,000 charging stations by 2030. With charging infrastructure rapidly expanding, the days of limited charging access are finite, and soon enough range anxiety, too, will become a thing of the past.