Last week, the world was gripped by news that an OceanGate submarine on a $250,000-per-ticket journey to the wreck of the Titanic may have met a similar fate to the legendary ocean liner. As a result, a lot of discussion of submersibles has re-surfaced (for lack of a better phrase). This led me to wonder, has there ever been a submarine car? The answer may surprise you. (The answer is yes, there is one.)
Can you swim?
1977's The Spy Who Loved Me features an iconic stunt where James Bond (Roger Moore) and Major Anya Amasova (Barbara Bach) fly off the end of a dock in a modified Lotus Espirit S1. Upon hitting the water, the super-spy's supercar transforms into a submarine as the pair escape an enemy helicopter.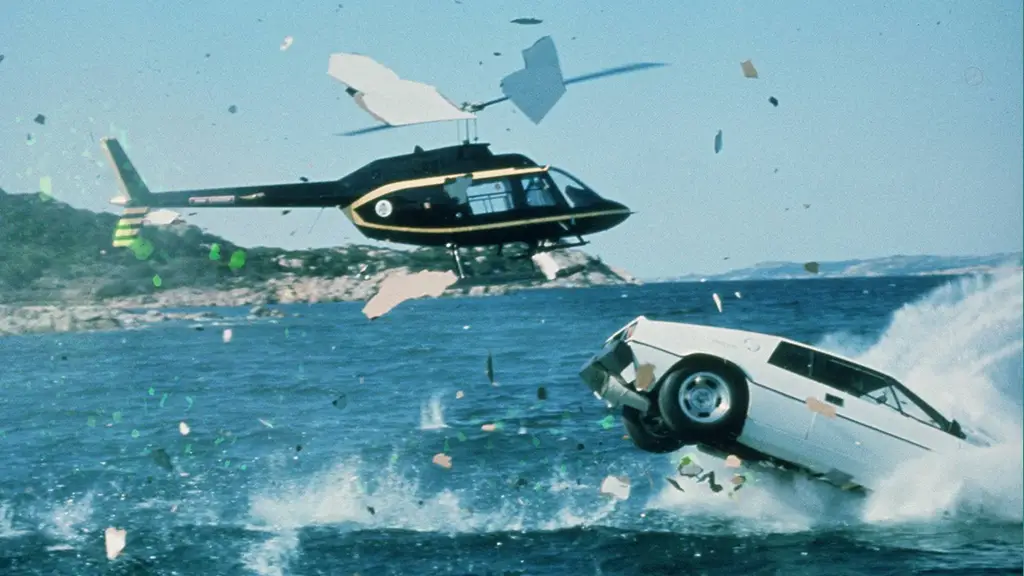 Eschewing miniatures, filmmakers enlisted Perry Oceanographics to build a functional submarine out of an Espirit S1 shell — which they nicknamed "Wet Nellie" because it was the 70s and everyone was a little gross back then.
Although the vehicle could operate underwater, it was what's called a "wet sub," meaning the operators had to be wearing scuba suits during the shoot. Steering and stopping were also not a high priority, meaning the stunts were every bit as breathtaking to perform as they were to 70s audiences.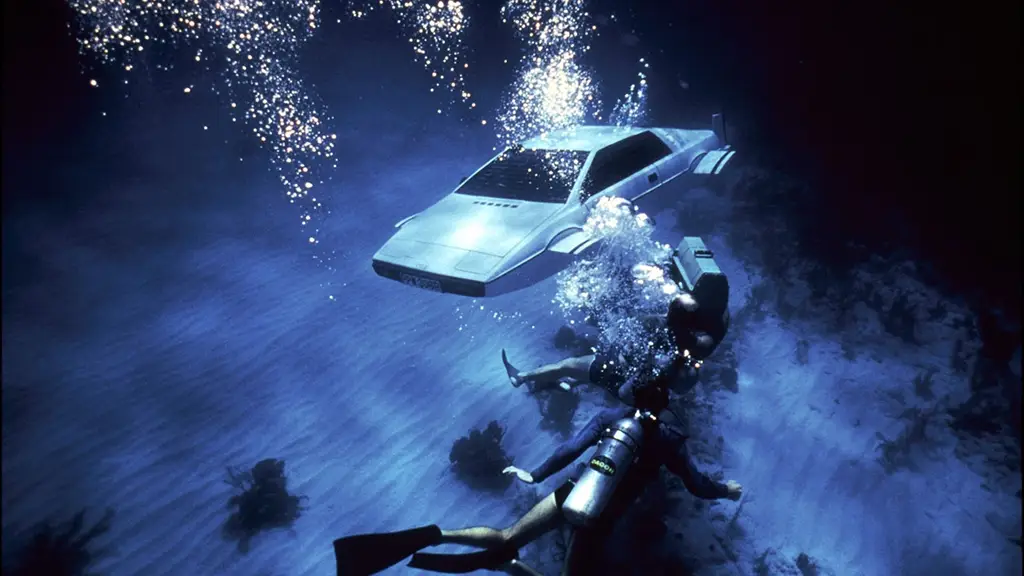 Perry fitted four electric submersible drive units to the Esprit's retractable rear tray, each with steering vanes in the propeller stream. The vertical fins were blocked off and only functioned as stabilizers while the car's center section was packed with oil-filled battery units to avoid pressurization and sealing problems.

Wet Nellie was fitted with twin-mirrors to help give the driver a view of the bottom. The car had no reverse thrust and no brakes, this put the underwater film crew at risk of being hit by the 15-knot submarine. To stop this from happening the crew would switch off the car's motors and pray that the divers could haul it in before a coral head loomed up.

Thato Mokau for HotCars.com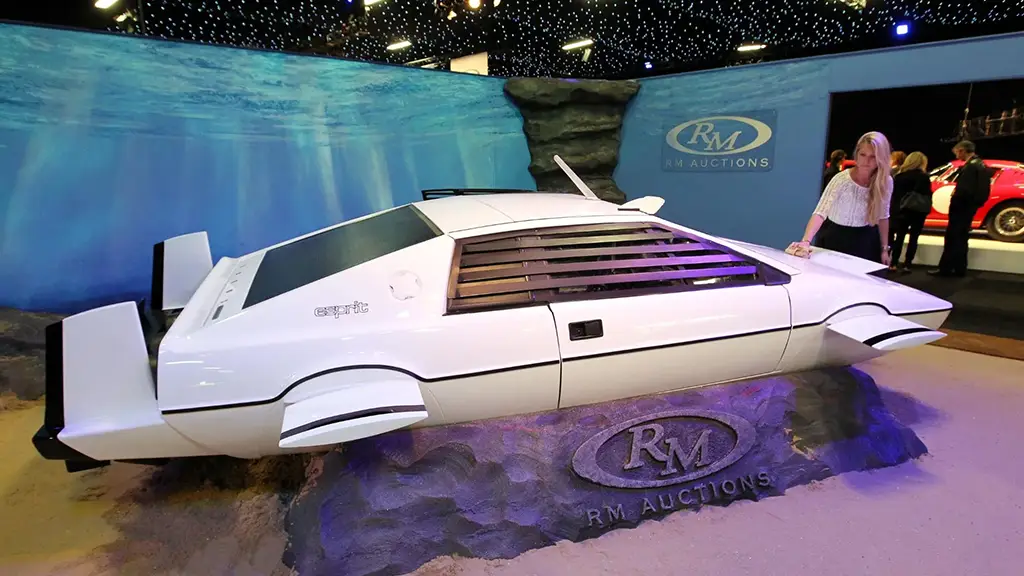 Since its big screen moment, Wet Nellie has had quite the journey. First, the movie prop was found, Storage Wars-style, by a couple in Long Island who had purchased an abandoned storage locker for $100. After restoration, Wet Nellie was eventually bought at auction for $1,000,000 by none other than Elon Musk. Musk, to his credit, has claimed that the iconic Bond car's angular body was the inspiration for Tesla's forever-forthcoming Cybertruck.
As of writing, Elon Musk has not (yet) volunteered Wet Nellie for the OceanGate submarine search — odd considering how vocal he has been about submersibles in the past.
The dream of a submarine car becomes reality — sorta
Some 30 years after James Bond took the plunge with Wet Nellie, Swiss concept car marker Rinspeed introduced the sQuba, the "world's first real submersible car."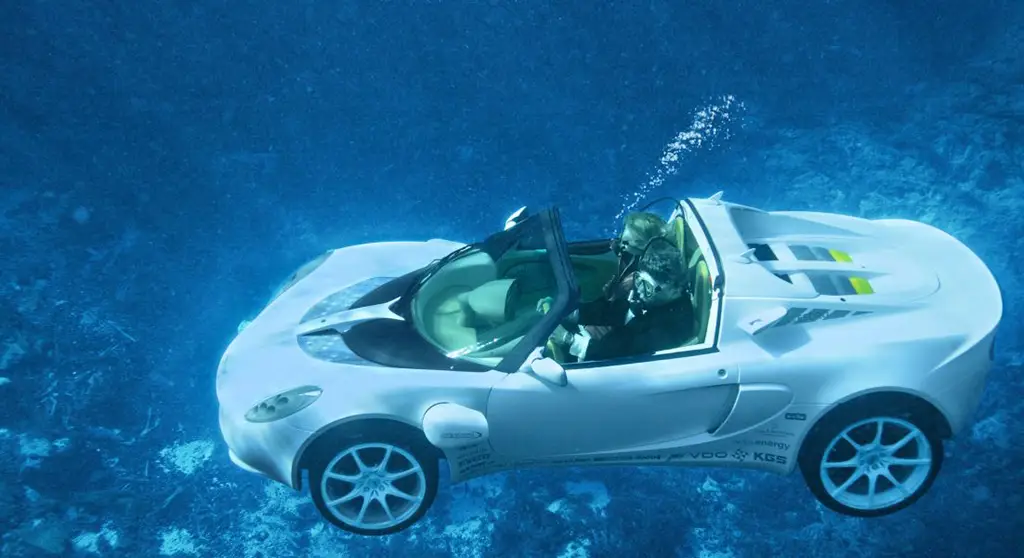 Debuting at the Geneva Auto Show in 2008, the sQuba can be piloted underwater at depths of up to 10M, setting it apart from traditional "amphibious" vehicles like duck boats. Auto show crowds were wowed by the sQuba's sleek design, zero-emission electric motor system, and built-in air tanks and scuba masks for driver and passenger.
Although the sQuba was teased over 15 years ago, Rinspeed founder Frank M. Rinderknecht admits that the technical challenges of creating a vehicle that can operate both on land and underwater would make scaling production untenable. The sQuba prototype cost roughly $1.5m to build, according to Rinderknecht, so it's unlikely we'll get to drive one any time soon.
It's also unclear from Rinspeed's website whether or not the tuxedo is required driving attire: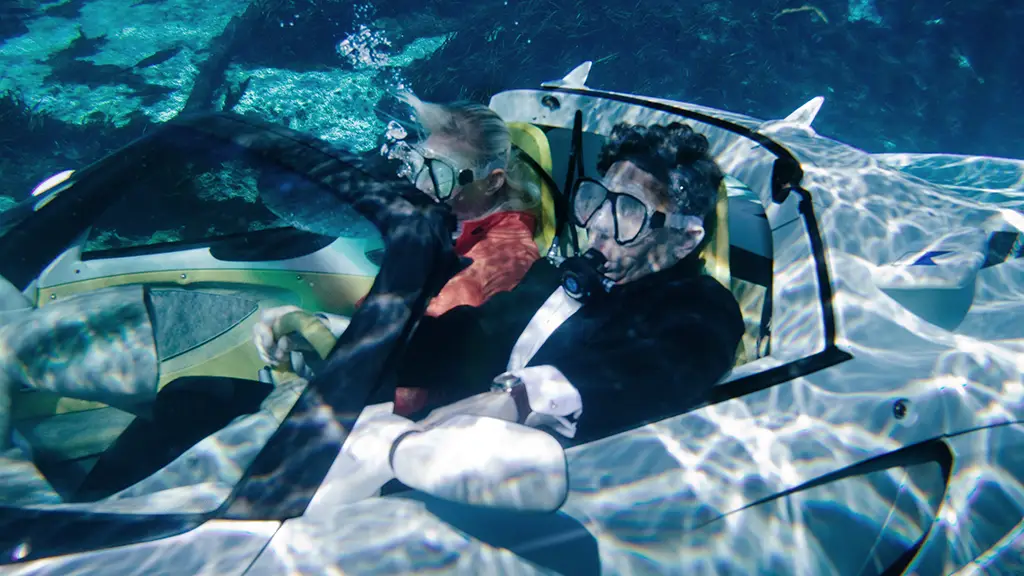 Even if a production-model car/submarine hybrid never sees the light of day, at least we know the Rinspeed team had a good time with the sQuba promotional materials. At the end of the day, isn't that what really matters?