Sustainable mobility is an "ethical responsibility," according to Stellantis, the multinational conglomerate you probably knew as Fiat-Chrysler before the UAW strikes began. Now the Italian-American automotive conglomerate Stellantis is turning those words into action, announcing a partnership with French nuclear fuel cycle company Orano for all future EV battery recycling plans. All in the name of the Stellantis "Dare Forward 2030" plan to reduce carbon in the atmosphere as a net-zero company by 2038.
The joint venture capitalizes on Orano's innovative, low-carbon technology, which breaks with existing processes, allowing the recovery of all materials from lithium-ion batteries, and the manufacturing of new cathode materials. The joint venture will produce materials also known as "black mass" or "active mass." This can be refined in Orano's hydrometallurgical plant to be built in Dunkirk, France so that the materials could be re-used in batteries, thus closing the loop of a circular economy.

Stellantis and Orano Press Release
This deal means that Stellantis brands like North American brands like Fiat, Chrysler, and Dodge will have access to reclaimed battery materials. Orano claims an up to 90% metal recovery rate from lithium-ion batteries and can manufacture new battery cathode materials. This will be done at existing Stellantis facilities and is the first time a major automotive player has involved itself in the value chain in this way.
The sought-after material here is black mass. Black mass is the material that comes from dismantling and shredding an EV battery. Through chemical processes, high amounts of lithium, manganese, cobalt, and nickel metals can be recovered from dead batteries and reused for new ones.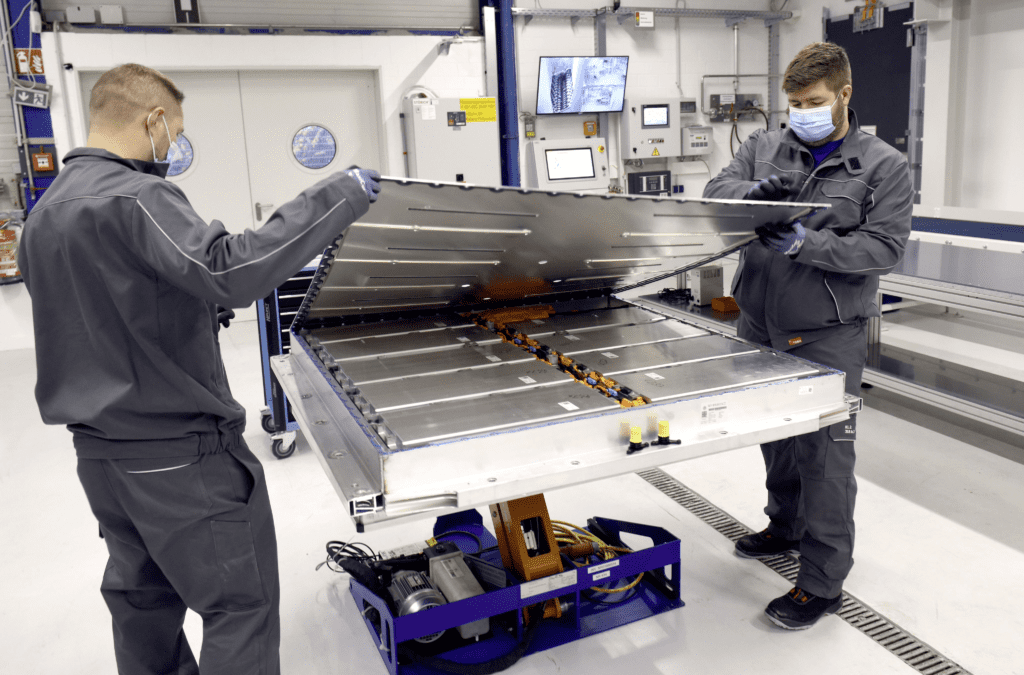 Are electric vehicle batteries recyclable today?
China is currently a major recycler of EV Battery materials – with the largest being Ganfeng Lithium. The country averages over 20,000 tons of waste lithium iron phosphate batteries and 14,000 tons of waste ternary lithium batteries per year. As of October 2022, China has 61 existing lithium-ion battery recycling plants. However, there are some serious competitors closer to home too:
Umicore: Belgian-French multinational materials battery recycling and materials company.
Ecobat LLC: U.S.-based company specializing in the collection, recycling, production, and distribution of energy storage solutions and other commodities.
Glencore plc: Swiss multinational trading and mining company.
Ganfeng Lithium Group: Chinese conglomerate with a focus on lithium recycling and raw material supply.
Reclamation of lithium and cobalt is especially important as the International Energy Agency (IEA) reports that supply shortages could be a reality as early as 2025.