Let us preface our inaugural Hot Take by exclaiming we love pickup trucks! The commanding driving position and rugged finger-tingle driving a big truck make owning one a no-brainer, not to mention the obvious advantages in off-road shenanigans or IKEA hauls. Whether you need one or not, trucks are cool. Say it. Trucks. Are. Cool. There's a reason almost everyone in the great Red-White-And-Blue owns one. We built our world around them. But, and it's a fair "but," there needs to be some sort of change on the horizon.
Pickup trucks aren't going anywhere, and attempting to demonize them is counterintuitive. However, the dramatic increase in pedestrian fatalities warrants a conversation about these oversized pickups. The environmental impact and worsening traffic congestion necessitate it. The problems are real and need practical solutions. There is also a larger conversation around transport infrastructure and personal responsibility.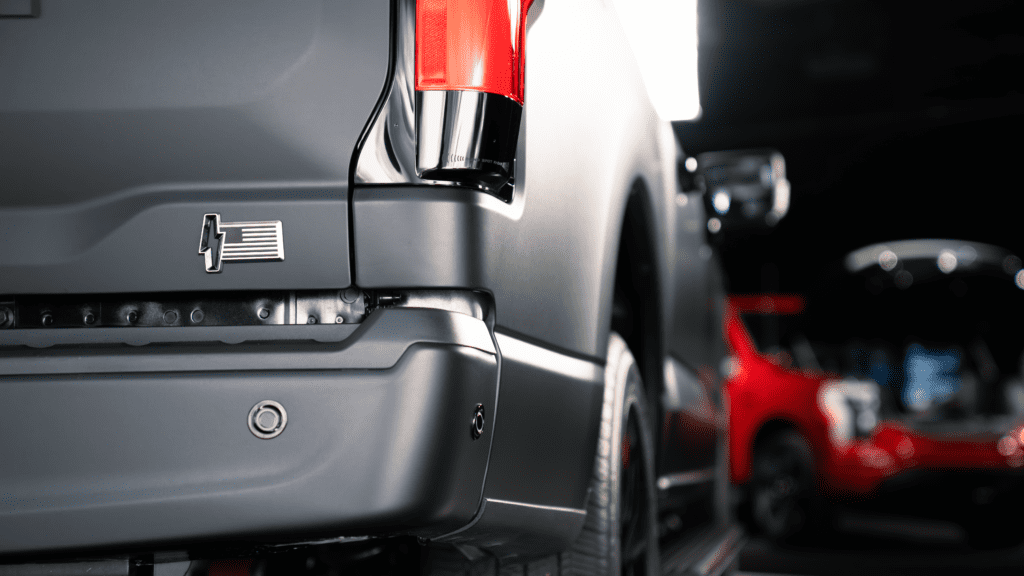 The Chicken Tax
Well, wait. Why is this even an issue? Don't we have small trucks? Or at least we used to, right? So where did the small truck go? Look decades into the past to the age of Vietnam on national news and Ken Miles tearing up circuits behind the wheel of a Ford.
It's 1960, and European Farmers have a problem. U.S. farmers have mastered the art of breeding chickens and are now exporting their surplus to Europe. European countries need to protect their farmers. So, West Germany and France implemented tariffs, preventing American chicken from being priced lower than their chicken.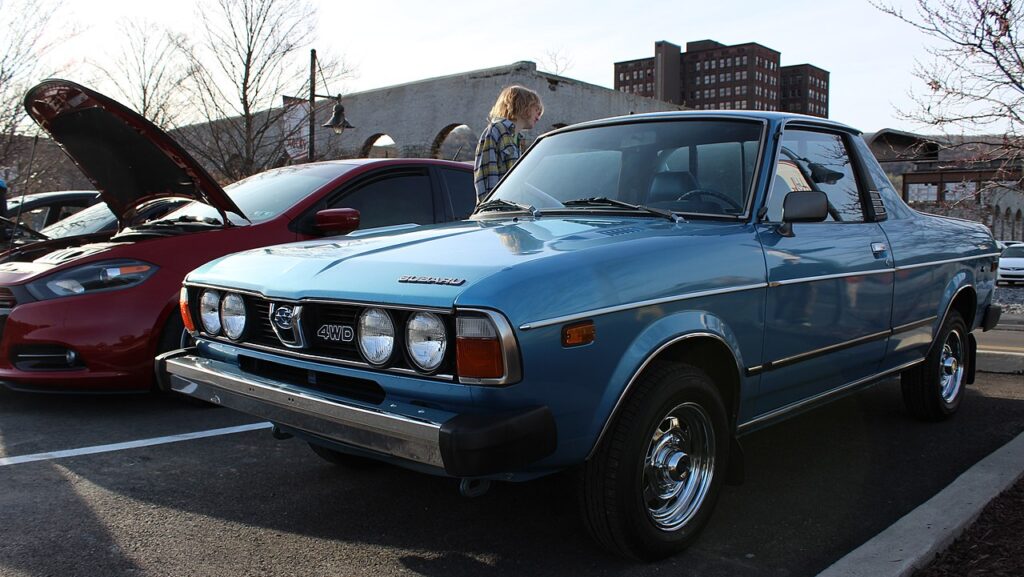 Negotiations between the two parties failed, and in 1964, U.S. President at the time, Lyndon Johnson, placed a 25% "Chicken Tax" tariff on certain imported goods in response to European tariffs on American poultry, including foreign pickup trucks. This tax does three things:
Gives American truck companies a pseudo-monopoly on the pickup truck market.
Priced small Japanese trucks out of the market.
Classifies American pickup trucks as "light trucks," exempting them from safety standards
This essentially killed any market for import trucks save for the minuscule, not-so-truckish trucks, like the Subaru BRAT, meant to dodge the tax by being classified as "passenger vehicles" instead of light trucks.
Americans killed the small pickup truck.
Car manufacturers live and die by consumer demand. In 2018, Ford announced it would stop production of all its cars except the Mustang in favor of better-selling SUVs and pickup trucks.
It isn't an "American problem," either. The Chinese auto market is in a similar phase to the American market in the 1980s. Most vehicles sold in China are Long-Wheelbase luxury vehicles or SUVs. The modern Chinese car buyer craves to be seen as successful. The modern American seeks utility, ruggedness, and, most importantly, road presence, which a small pickup truck can rarely, if ever, provide.
The Pedestrian Safety Crisis
That brings us to the next point. The Chicken tax meant that American car manufacturers were free to make whatever trucks they desired, and with it came a rise in pedestrian fatalities.
From 2009 to 2019, fatalities increased by 50%. If you find that number alarming, congratulations. You're not a psychopath. Still, there was a further 18% rise in pedestrian fatalities from 2019 to 2023. Mind you, vehicle miles traveled (VMT) decreased by around 430.2 billion miles in 2020.
The rise in pickup truck sales is a contributing factor to the increase in pandemic pedestrian fatalities. It is not the sole cause. The NHTSA found that many drivers who remained on the roads during the pandemic drove riskier than normal.
Crash compatibility
In 2003, Senator John McCain called a hearing to discuss SUV and pickup truck safety. Vehicle safety advocates, Joan Claybrook and Dr. Jeffery Runge, found that if a car collided head-on with a pickup truck, the car occupants were over six times more likely to die. Side impact fatalities are even deadlier at 26 times more.
Even with those facts, another item in this hearing would be the focus: rollovers. In 2011, new legislation would mean manufacturers would need to fit all new pickup trucks with electronic stability control (ESC). This would be to prevent rollovers caused by the higher center of gravity. No new crash compatibility regulations would be implemented.
Nobody wants to be in a car accident. Still, around 40,000 Americans will lose their lives this next year in this way. To reduce this number, manufacturers have to meet certain safety standards. It sounds obvious, right? Safety features absent from pickup trucks include:
Pedestrian collision protection
Frame force dissipation
Now, I'm no physics professor, but the idea behind crash protection is to prevent damage to vehicle occupants. Forgoing these features increases the risk of serious injury or death… Not that we need more of that nowadays.
"The purpose of crumple zones is to minimize bounce by dissipating kinetic energy to thermal energy and to reduce collision force by extending the distance over which that dissipation work is done," says Lawrence Davis, Associate Professor of Science at Umpqua Community College, in his book, Body Physics 2.0. "Rigid frames bounce more than crumple zones, which further increases the force on occupants."
As much as pickup trucks are a bane to pedestrian safety, they are also anti-people in a way. If you're more likely to die as a driver or passenger of a pickup, an occupant of another vehicle, or as a pedestrian, then the truck exists to protect itself.
Poor Visibility and Maneuverability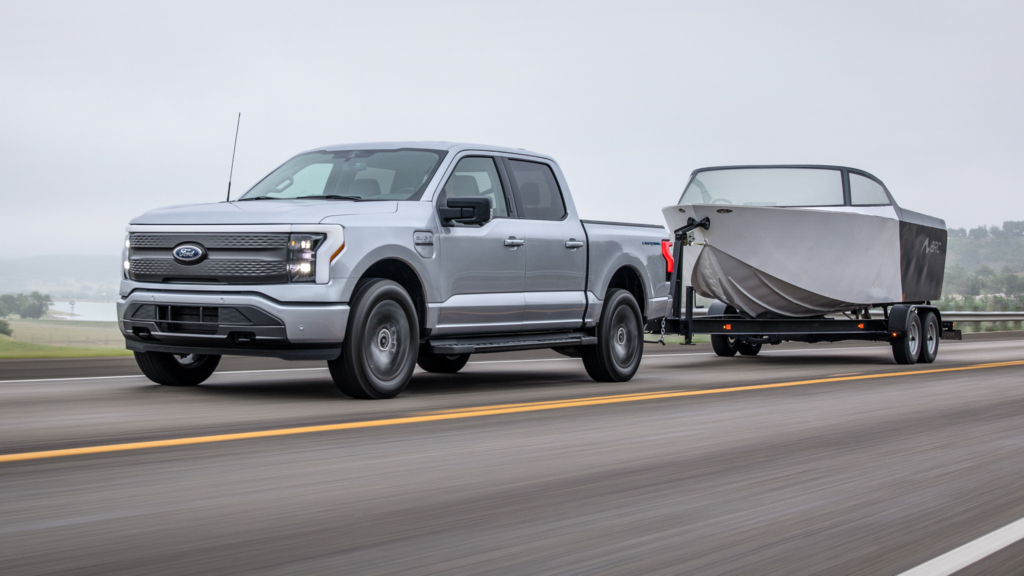 Nobody enjoys mowing down their kids in the driveway on the way to work. Turns out, that might be what you get with your Ford Maverick. Pickup trucks have much poorer visibility than cars. At this point, you're riding a small tank around. A modern pickup truck is bigger than a WW2 British Sherman tank.
It is possible you don't have kids and like driving a tank through downtown New York. We're not judging! But one thing we know you don't like is lawsuits. Technologies like Automatic Emergency Braking (AEB) will help prevent a parking lot accident, but they will not prevent collisions at medium-to-high speeds. In fact, if you read the fine print in the advertising for AEB or any ADAS feature, you'll find this:
"Driver assistants are not a substitute for driver focus."
This is one of the first things you learn when taking the written driver's test: defensive driving. You're supposed to drive to foresee, avoid potential obstacles, and always be aware of your environment. Again, pickup trucks go against a fundamental principle of driving. You should not be on the road if you can't perceive your environment or make it difficult for others to judge theirs.
Pickup trucks' correlation to climate concerns
The consensus is that we must tackle climate change with consumer and corporate changes. Driving a 4,000-pound truck takes a toll on your wallet and the environment.
Where you would get 53 mpg in a Toyota Corolla Hybrid, you get 43 mpg in a Ford Maverick Hybrid. The utility of a truck bed makes it worth sacrificing ten mpg and the better deal. However, the Ford Maverick lacks one climate-saving feature: resource efficiency.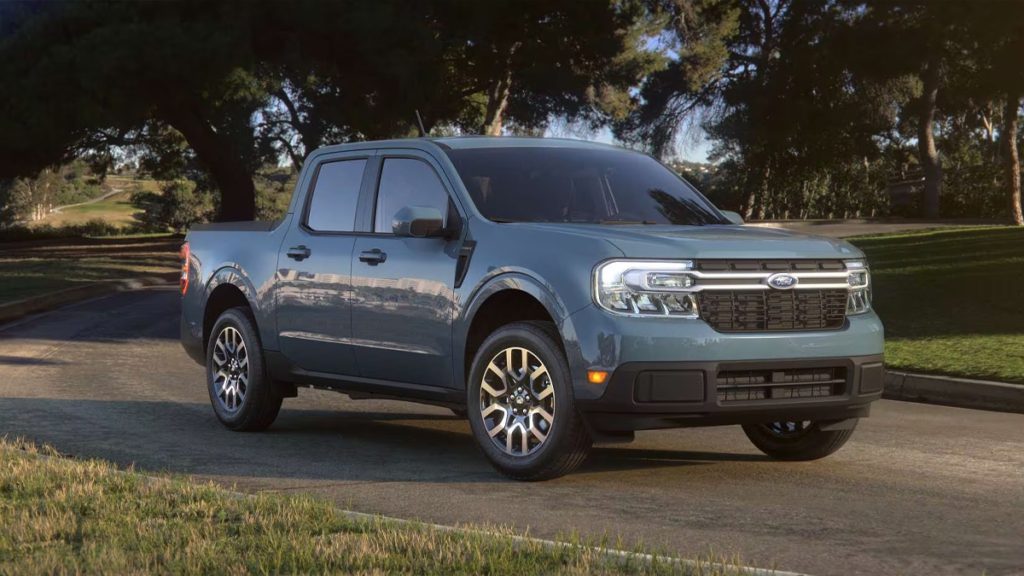 In a perfect world, they make your truck, you drive it around, and then, when it is no longer useful, its components are recycled. A circular economy. For a hybrid vehicle, energy comes from electricity and petrol. You need to use some of the fuel to get to your destination. If you're hitting 43 mpg to carry only yourself, that's an inefficient use of resources.
America alone uses 369 million gallons per day. 166 million pickup trucks are registered, and the average commuting distance is 41 miles. Assuming the perfect conditions (every pickup on the road every day hitting the Maverick's golden 43 mpg), pickup trucks would make up around 45% of that fuel usage. Increasing access to public transport by even 5% would make a significant dent in fossil fuel use and carbon emissions.
Pickup trucks are not the enemy
I know you expected a grand waffling about how great public transport is, and after all the effort to point out every flaw in pickup trucks. But nope. Once more, we iterate that trucks are cool and trucks are useful. They're just flawed. And that's not necessarily all to blame on the products alone.
Pickup trucks are symptoms of a larger problem.
Most people don't buy products solely on efficiency or merit. Personal preference and marketing play a huge role. "Big truck strong." It's simple. Currently, there is no active deterrent to purchasing or manufacturing pickup trucks. Road infrastructure is car-centric. Pickup trucks are exempt from safety standards, which saves manufacturing costs.
Our country is built for cars and not people.
Now that we've established the problem, how can we find its solution? Is it even worth building a people-centric country?
Reduction in pedestrian fatalities
This is the most obvious one. Low-density roads can become walking areas and green zones. Reducing the number of lanes in medium-density areas can make way for cycle lanes, trees, and larger sidewalks. Most pedestrian fatalities are disabled, older people, children, or otherwise impaired folks. Allow for zones where larger vehicles, like pickup trucks, are not allowed.
Quality of life improvements
Of course, there will be a natural reduction in carbon emissions with fewer vehicles on the road. The real kicker will be a major noise, air pollution, and smog reduction. Californian cities rank among the highest for poor air quality, exacerbating health issues like asthma. Taking the eight to ten-lane highways away and reducing road traffic will improve the quality of life for millions of Americans (and also open the roadways for the casual enthusiast's Sunday cruise).
Lead fuels were once thought to be irreplaceable. Robust legislation in the 1970s meant that by the 1990s, leaded fuel was gone. People-centric American cities could be a reality.
People-centric pickup trucks
Yes, it is possible, and it starts by further bolstering the mid-size pickup. Check out these pickups that aren't sold in the U.S.:
Nissan NP200
Chevrolet Ute
Toyota Hilux
Isuzu D-Max
Mitsubishi Triton
Mazda BT-50
Volkswagen Amarok
Bringing these vehicles to the U.S. is not a pipe dream either. In 2019, Ford brought back the Ranger pickup, which was pulled from the U.S. market in 2011. The Chevrolet Colorado and GMC Canyon have entered new generations too, and don't forget the Honda Ridgeline! All were positively received for bringing car-like dynamics and comfort to the world of utility vehicles. We're not hurting for Hiluxes either, as the ye ol' Toyota Tacoma never left us. Although these vehicles are still large compared to cars, they offer much better visibility and efficiency.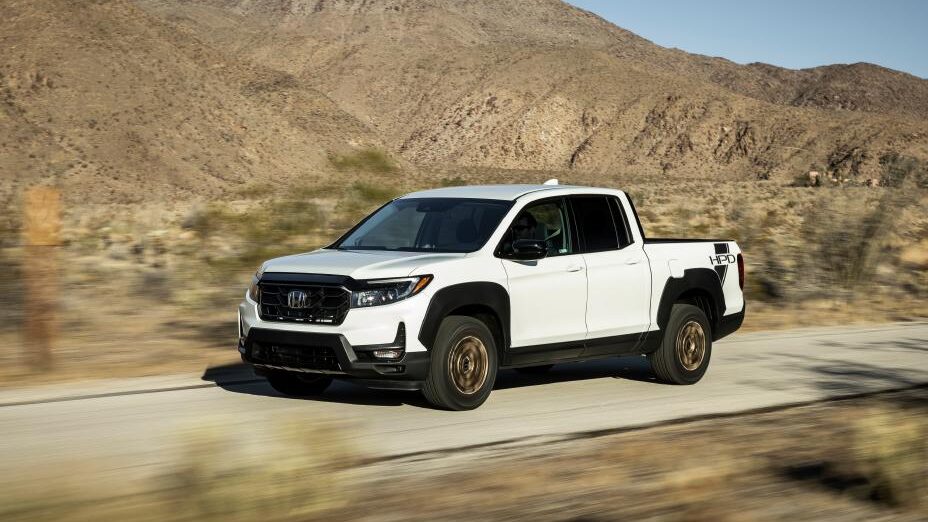 Pickup trucks and E-Fuels
The European Union will ban the production of new gasoline vehicles in 2035, but there is space in this legislation for synthetic fuels. Synthetic fuels or E-fuels are made from carbon captured in the atmosphere and are produced with renewable energy. In fact, Porsche aims to become a leading producer of these carbon-neutral e-fuels, having begun development and implementing them in their race cars.
We love trucks and don't want the gasoline engine to die. Hearing a big pickup go brrrr or a Porsche 911 RSR whizz by gives you a feeling that electric vehicles just don't, as much as we admire the technology. There's a charm to these big, burly bricks that E-fuels will allow us to keep the way the gods intended.
The enjoyment of driving is people-centric.
Work trucks for the working folk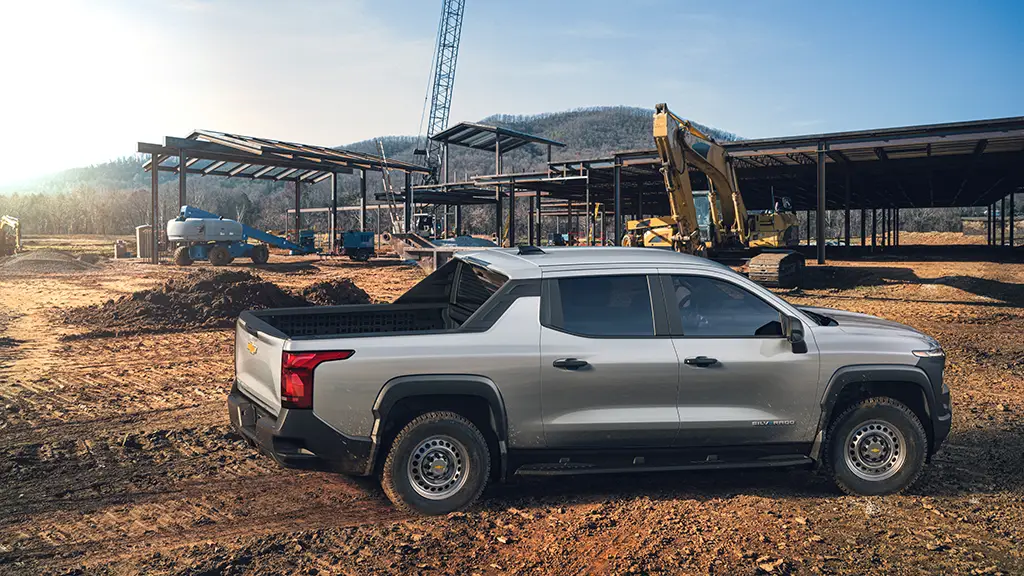 Of course, we must insert that we don't necessarily wish to abolish all trucks from roadways. After all, there is a glaringly obvious demographic for half-tons and heavy-duty leviathans. What, you thought a Maverick Hybrid would yank that stump from the ground or move that RV toy hauler across the Mojave? Sheesh, we're not that sadistic.
A Hot Take like this must also be followed up with the statement that it's perfectly fine for fleets and tradesmen to have their goliaths. They literally cannot work without them. It's simply a matter of not having excess vehicle wasting space on our roads when your usual haul is a hundred pounds of mulch, or your work site is the sixth-floor office.
The electric pickup truck will not save the pickup truck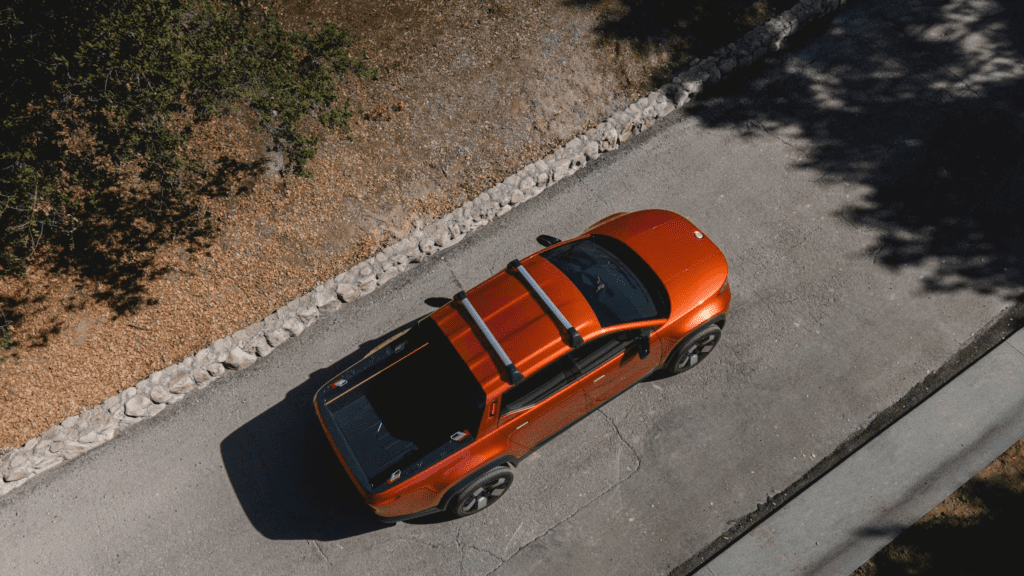 Unfortunately, another scenario is very plausible. Synthetic fuels fail, and all gasoline vehicles are banned in a panic. You are forced to buy an electric pickup truck because corporate lobbying meant that people-centric infrastructure never came to fruition.
The truth is we are at a crossroads. If we choose the path of a pickup-truck-centric world, we may experience a dystopian reality not imaginable today. If we choose a people-centric world, we may avert this crisis and be able to enjoy our world for centuries to come.
A huge thank you to Myles Russell (@FreckleEars) for the great conversation and the truck visibility graphic. And to Derek Bradley (@Dellboy) for international info on taxes and pickup trucks and for being an amazing source of ideas.