Tesla released the Model 3 several years ago as an affordable option in its existing line of vehicles. While it started with a reasonable price tag, the Model 3 hasn't reached the "cheap EV" status Tesla initially touted. Many believe the company is working on a smaller, more affordable model to fulfill this promise, and it's expected to be released in 2024. Though we don't know the name yet, Model 2 seems a likely fit for the upcoming EV. The automaker may also offer a performance variant and a long-range model, but there's plenty of time before its release for specifics to materialize.
Tesla Model 2 price and specs
🚦Get ready, set, full disclosure! Some of the links powering our posts contain affiliate links, which means we may earn a small commission if you decide to make a purchase, even if it's not from the page we linked. Affiliate links are not always an endorsement of the product. To really help us keep our headlights shining to make more content like this, subscribe to the Acceleramota newsletter.
Tesla hasn't detailed pricing for the new car yet, but we can take clues from its other models. All specs and pricing are estimates and may change drastically before the car's release date.
2025 Tesla Model 2 Base
Price: $25,000 (approximate, expected)
Range: 250 miles (approximate, expected)
Performance: Up to 300 hp
2025 Model 2 Long Range
Price: $35,000
Range: 320 miles
Performance: Up to 350 hp
2025 Model 2 Performance
Price: $40,000
Range: 300 miles
Performance: Up to 400 hp
Tesla doesn't typically offer many options for its vehicles and equips most features as standard. That includes safety equipment, interior and tech upgrades, and more. However, most color options do cost extra. Buyers can easily spend thousands more than the base price on the automaker's advanced cruise control features. Autopilot and Full Self-Driving tech alone can add as much as $15,000 to the car's base price.
Because it manufactures vehicles in the United States, most Tesla models are eligible for federal tax credits of up to $7,500. That could be a significant benefit to the Model 2, as it would make the final price much lower after the credits are claimed. Of course, this all depends on Tesla's ability to reach the low price point to begin with.
Depending on how it's positioned at launch, the Model 2 could compete with a range of EVs, from the upcoming Chevrolet Equinox EV to the Hyundai Ioniq 5. If the car ends up being a small hatchback as expected, it will be one of the only compact, affordable EVs on sale. Most automakers in the space focused on higher-end profit-driving vehicles before moving to the cheaper end of the spectrum.
Tesla EVs: Model 2 vs Model 3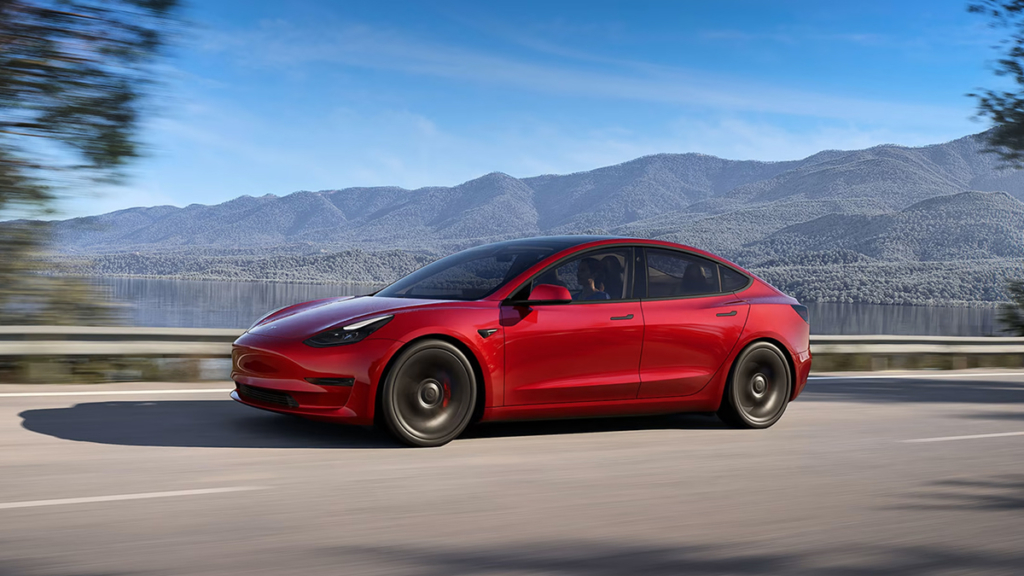 The Model 2 will be smaller and less powerful than the Model 3, but it likely won't be slow. Electric vehicles produce massive torque off the line, which gives them an advantage over internal combustion engines. Because of that, even "slow" EVs feel quick, so the Model 2 won't be a slouch. Expect a lower range estimate and smaller battery packs than the Model 3.
Both vehicles benefit from access to Tesla's Supercharger network. The automaker's chargers offer seamless charging and access through its app. Though some chargers are opening to outside EV brands, the almost-exclusive Supercharger network is more robust and complete than other charging networks. However, electric vehicles still take time to charge, which can create long wait times at Superchargers in EV-heavy areas like California.
Like all electric vehicles, Teslas tend to require less maintenance for normal operations. Regenerative braking helps prevent brake wear, as the electric motors help slow the vehicle. There are also no moving parts under the hood, removing the need for engine oil, transmission fluid, or air filters. That said, EVs tend to chew through tires much faster than gas vehicles. This is because they are much heavier and their instant torque leads to lead-footed driving, which causes faster tire wear.
Tesla in the news
After years of price increases, Tesla began cutting prices earlier in 2023, leading some to wonder if demand had waned. Even so, the company is expanding its operations with a new facility in Mexico and has leased significant warehouse space to continue its growth. The company is preparing to release its advanced driving tech in Europe, which could happen as early as 2024.
Though we're talking about a potential new vehicle from Tesla, it's important to note that it has not yet released the long-awaited Cybertruck or the Roadster, both of which were announced years ago. Additionally, Tesla's Full Self-Driving and Autopilot tech have caused plenty of concern after several high-profile crashes have highlighted the company's relaxed attitude toward driver monitoring when using the tech. Though it charges $15,000 for FSD, Tesla still considers the tech a beta, despite the fact that real drivers are currently testing it in the real world.