A few days ago, images of the trophy for this weekend's Qatar Grand Prix were unveiled. It was a bit underwhelming, given the other awards we've seen this season. In a partnership with Pininfarina (an Italian automotive design firm), this trophy came together over three months and was meant to express both the firm's and Formula 1's passion and dedication to moto design. Qatar's circuit, the Lusail International Circuit, has had a bit of a revamp, even with it only ever being raced once in 2021. So it felt right for a new trophy to emerge as well. In my opinion, it is neither good nor bad, but here are some of our favorite Formula 1 trophies to grace the podium in the last few decades.
Japanese Grand Prix 2023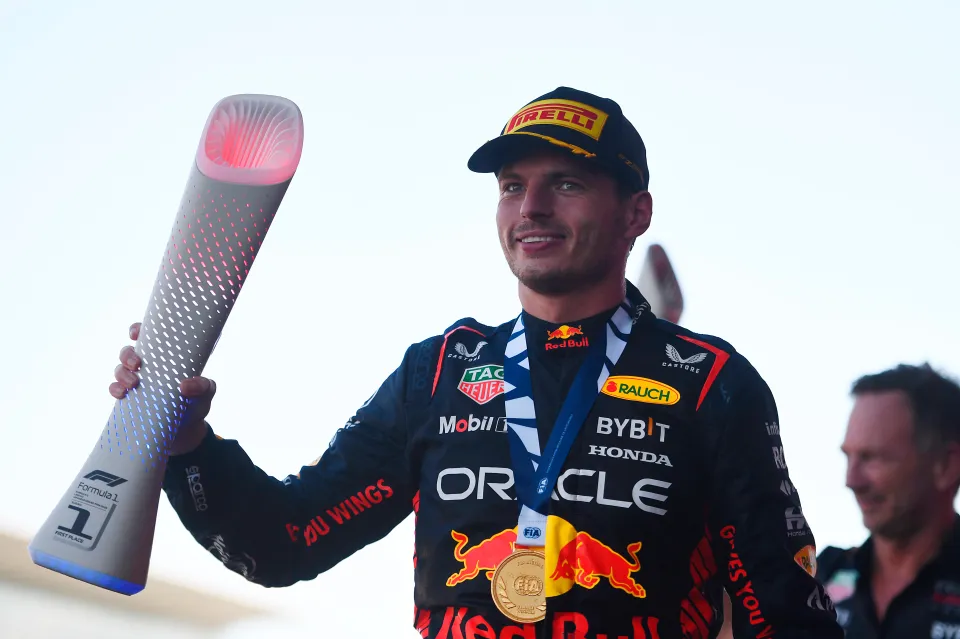 What is a long-standing tradition of trophies in sports? To give one a big ol' smooch after a hard-fought battle for victory. This is a universal action seen all over the globe in every sporting activity. What would make finishing first in a Grand Prix even better? If the trophy was also kiss-activated. The most recent entry on the list is this year's Japanese Grand Prix trophy, and it does just that. Developed with Lenovo, this trophy lit up in the colors of the Dutch flag as Max Verstappen was yet again a winner. Only the first-place trophy did this. A bit of a bummer but understandable. I truly hope they keep this one as a beautiful representation of how intertwined tech and automotive ingenuity are.
European Grand Prix 1993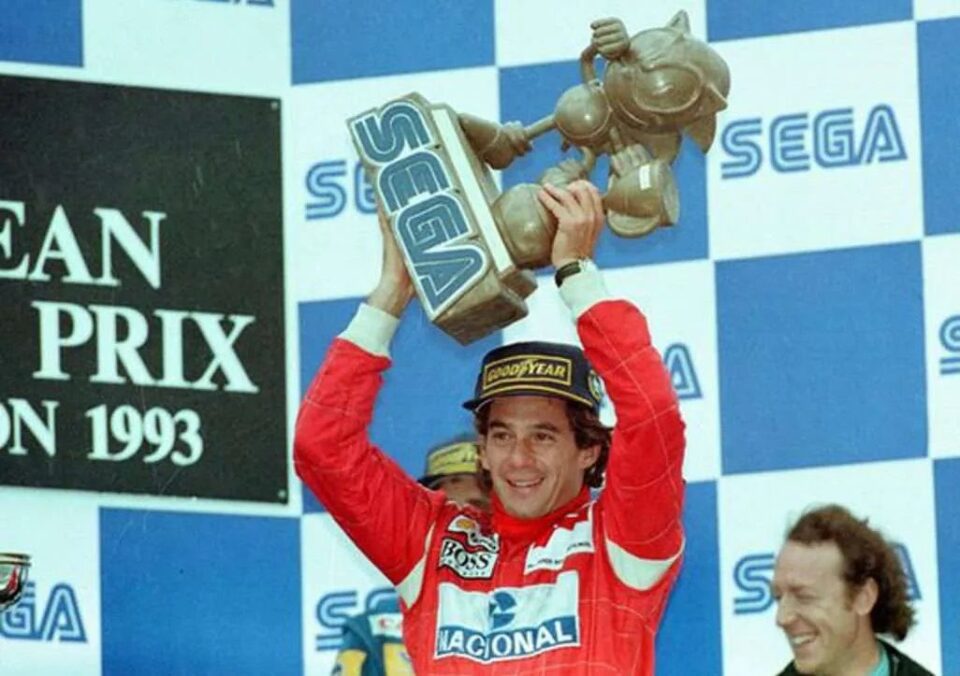 Would you believe me if I told you Sonic is a Formula 1 winner? Well, kind of. While super-speed Sonic seems the most plausible of Sega characters to win a GP, he did make an appearance in 1993 at Donington Park in the United Kingdom. The race, formally known as the Sega Euro Grand Prix (yes, it was called that), the Sonic trophy was used purely for promotion. So, while this famous pic of Ayrton Senna hoisting Sonic is fantastic, it wasn't the trophy he was actually awarded. But it is still fabulous. The Sonic trophy is currently in a display case at the McLaren Technology Centre.
Australian Grand Prix 2019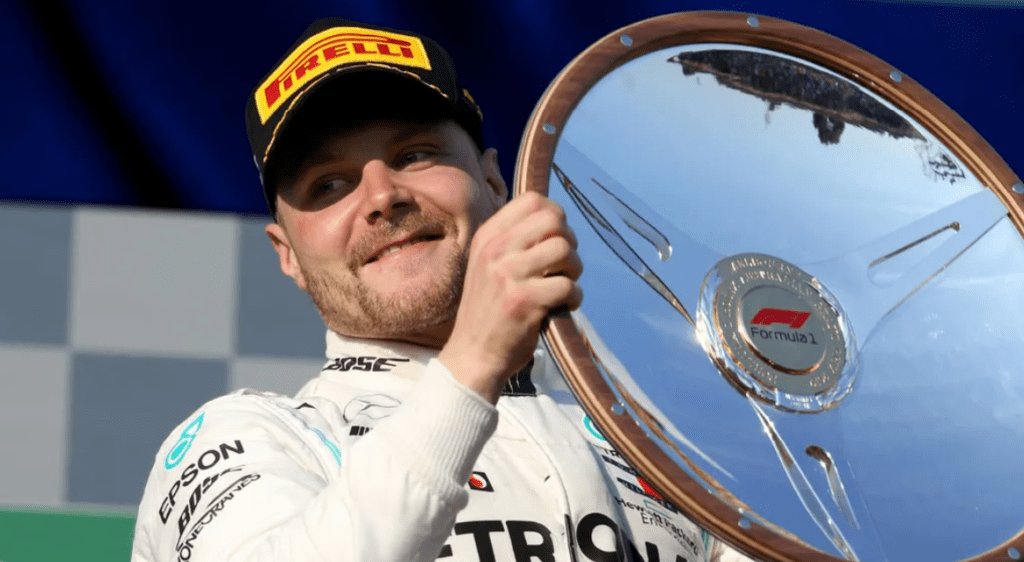 This wouldn't be a Sheilah list without including a trophy the one and only Valtteri Bottas has lifted. The simplicity of this trophy is honestly what makes it so brilliant. Now and then, Formula 1 does something correct in honoring the old and blending it with the modern era of the sport. Molded after the 1956 Cooper-Climax steering wheel of Australian racer, Sir Jack Brabham, this is a gorgeous and shiny tribute to both him and the history of the beloved Albert Park Circuit. This race also gave us one of my favorite Valtteri radios, "To whom it may concern, fuck you."
French Grand Prix 2021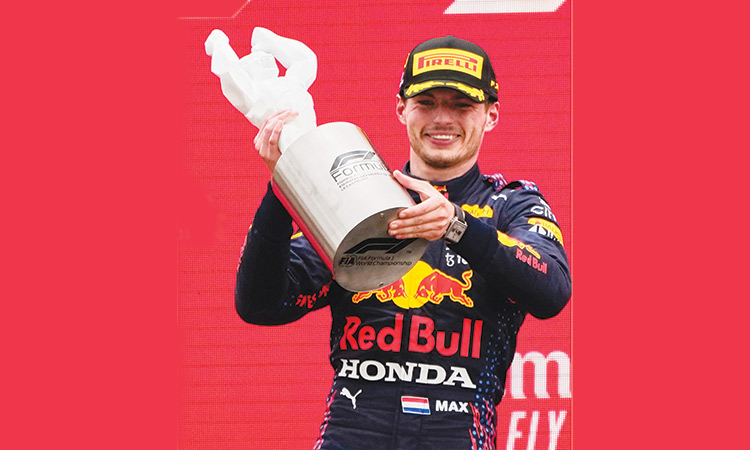 There have been a few iterations of this one. This 2021 piece Max received is the cleanest in design. But honestly, it's no less badass. Because who wouldn't want a roaring gorilla to remind you of your time in France? Prominent French artist and sculptor, Richard Orlinski, designed this extremely unique trophy for a few years. As guessed, he is well-known for his large-scale animal pieces. I have yet to uncover definitively why it's a gorilla other than the artist saying it's big and scary. Sadly, Le Castellet has been dropped from the calendar for the foreseeable future but could potentially return.
Hungary Grand Prix 2023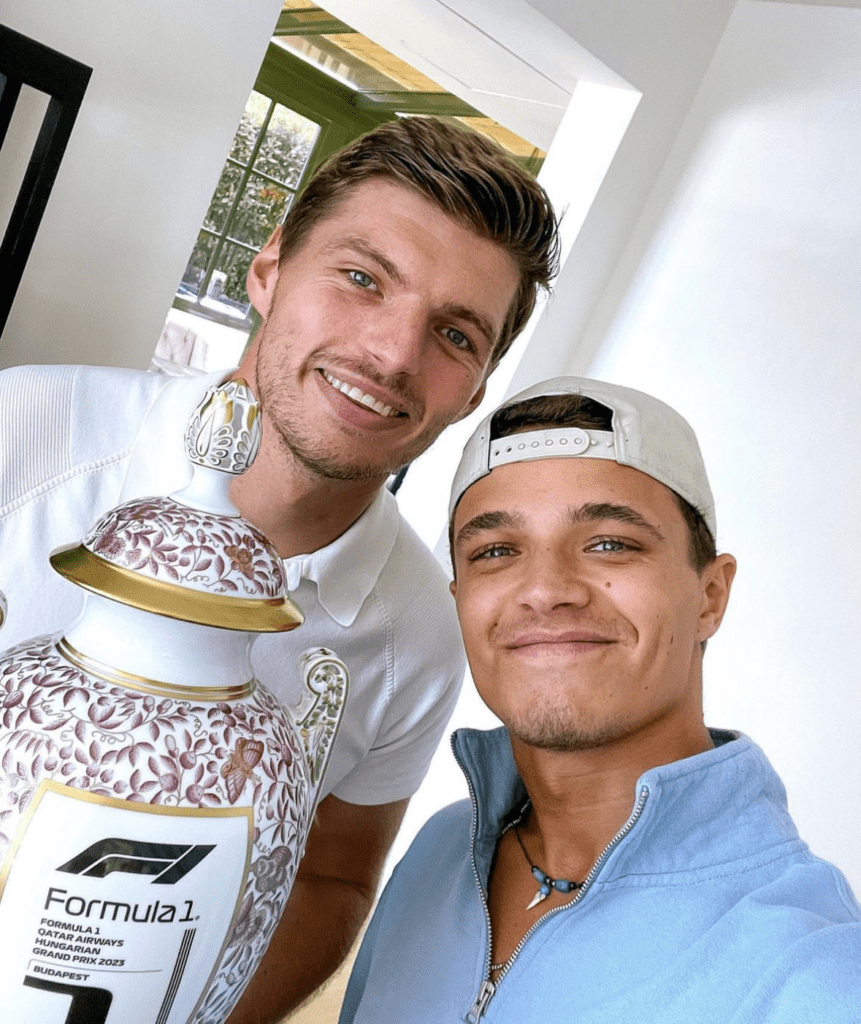 I'm a big fan of trophies that tie local history into culture. I'm also a fan of aesthetics and craftsmanship, and this year's Hungary Grand Prix trophy gave us all that. All three drivers receive one of these spectacularly painted porcelain trophies that each take six months to handcraft to perfection. We were also gifted a rather interesting incident that has since become a running joke when Lando Norris is on the podium. Lando destroyed Max's trophy (on accident) in a matter of seconds with his signature champagne pound. It made for some fun jabbing and extra content for both the Red Bull and McLaren drivers. And yes, McLaren did foot the bill for repairs.
Monaco Grand Prix 2022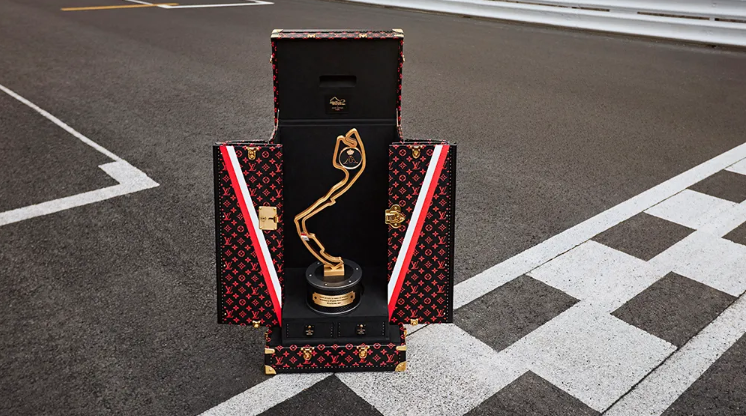 Okay, so this is more of an honorable mention because it is a trophy plus something extra. If you ask anyone to name one thing they may know about Formula 1, Monaco will be in that response. Probably the most famous and well-known circuit on the schedule, it exudes everything this sport is: luxury and decadence. If Louis Vuitton isn't that, then I'm not sure what is. This stunning carrying case was designed to fit the outline of F1's crown jewel of the year. I am a big fan of track layouts like this. Some say boring. I say chic.
If you are interested in catching the Qatar GP on Sunday, it will be on at a very reasonable 1 p.m. (EST) on ESPN in North America and, as always, on F1TV.