Allow me to preface this by saying, the worst car ever made is a matter of opinion, which is great because this is an opinion piece. If you want an objective list of bad cars, you're not going to find one. The quality of a car, like most things, is in the eye of the beholder. In an interview with Japanese automotive publication Magazine-X, I waxed poetic about my 2018 BMW 4 Series convertible, which seemed to always be in the shop for one reason or another. It's since been put out to pasture (i.e., sold to a new lucky owner through AutoNation), but was it a good car? To me it was everything.
While the best car of all time is the one you enjoyed driving the most, the worst car ever made is the one that made you want to scream it was so appalling to drive. In all honesty, that car for me was the Toyota Aurus I rented in Iceland, but I didn't choose to write about that one because it felt like punching down. It was an older model with a lot of mileage under its belt, and while I'm unsure why it was still in Hertz's fleet given Iceland's erratic climate, I can't fault the car too much for the decisions of its owner. Instead, I picked a topic close to my heart, as you'll see later on.
Until then, the rest of the Acceleramota editorial team has unleashed their outrage over the worst cars to buy, according to people who've had the misfortune of driving them. So, if you found a used one cheap on Bring a Trailer, just don't.
4 strong contenders for the worst cars ever made
🚦Get ready, set, full disclosure! Some of the links powering our posts contain affiliate links, which means we may earn a small commission if you decide to make a purchase, even if it's not the product we linked. Affiliate links are not an endorsement of the product – in fact, in the case of this article, the opposite is true. We've simply chosen to include them in case you want to learn more about the product and decide to make a different purchase later. To really help us keep our headlights shining to make more content like this, subscribe to the Acceleramota newsletter.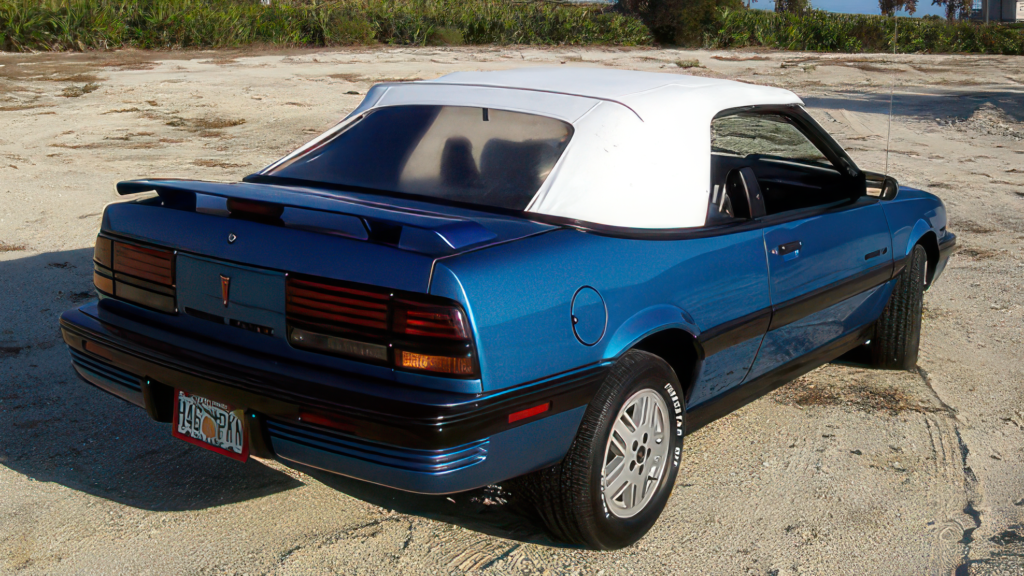 My dad and I bought my first car in 1999 from a retired cop in Quincy, MA. It was a 1991 Ford Mustang (2.3-liter), and for about a year it was my entire personality. See, at Apponequet Regional High School, you were either a Mustang Guy or a Camaro Guy – and my family was a Ford Family, so I knew what I had to do. My friends lovingly called my red Mustang "The Muscort" because it had the 2.3L Ford Escort engine. I felt like I was on top of the world.
Then, one Friday night during senior year, the Muscort was summarily executed while I was with the marching band at an away football game. A freshman piloting his mom's car had obliterated the Muscort, sandwiching it between the Grand Am he shouldn't have been driving and a minivan. I was crestfallen. I thought things couldn't get any worse, until we went back to Quincy, MA where that same retired cop sold me a car that he claimed was "even better than that Mustang!" It was a 1991 Pontiac Sunbird, and it sucked ass.
Not only was the Sunbird not a valid competitor in the Mustang/Camaro binary, but basically everyone who saw it was like "What is that thing, I thought Pontiac made Firebirds?" The Sunbird was basically a Chevy Cavalier in Pontiac cosplay. This particular Sunbird had its own raft of issues, chief of which was a leak in the seal of the front windshield that absolutely drenched the driver's side floormats any time it rained. I ended up having to bring a car cover with me everywhere to prevent the flood.

My 1991 Sunbird's final indignity came when I was driving to a friend's house the summer after I graduated from high school. I honked the horn at someone who had drifted into my lane and it just… stayed on. Honnnnnnnnnnnnnnnk. Honnnnnnnnnnnnnnk. I pulled over to the side of the rural road and somehow managed to peel the horn off of the steering wheel without deploying the airbag. The horn must've been my car's final Horcrux, because it died for good later that summer. Good riddance to a bad car, I say.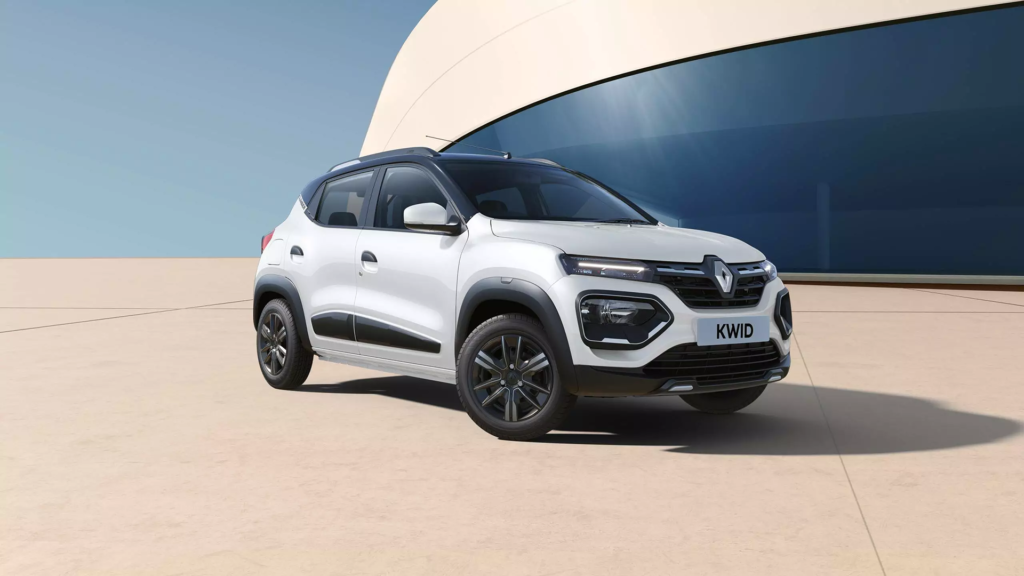 As a 23-year-old, I've got a long way to go and a lot of cars to drive. One of the worst cars I've driven is the Renault Kwid. Renault is not known for its build quality. In fact, the arrival of Carlos Ghosn, the man that saved Renault-Nissan and subsequently had to flee Japan in a suitcase, introduced a steep decline in build quality, shocking no one.
It brought plastics harder than any Toyota dash, flimsy door handles, and engines that would give any Toyota owner a stroke. For folks in the non-emerging world, the Renault Kwid is an ultra-cheap 1-liter A-to-B commuter machine. The tires are a smidgen wider than moped tires. It isn't sold in the U.S., and for good reason: It's a 67-horsepower deathtrap.
The Indian version got a 0-star NCAP rating. Yes, airbags are not standard. I happened upon gale-force winds while driving this excuse of a car, and if I didn't counter-steer, the grim reaper was waiting for me in the oncoming lane.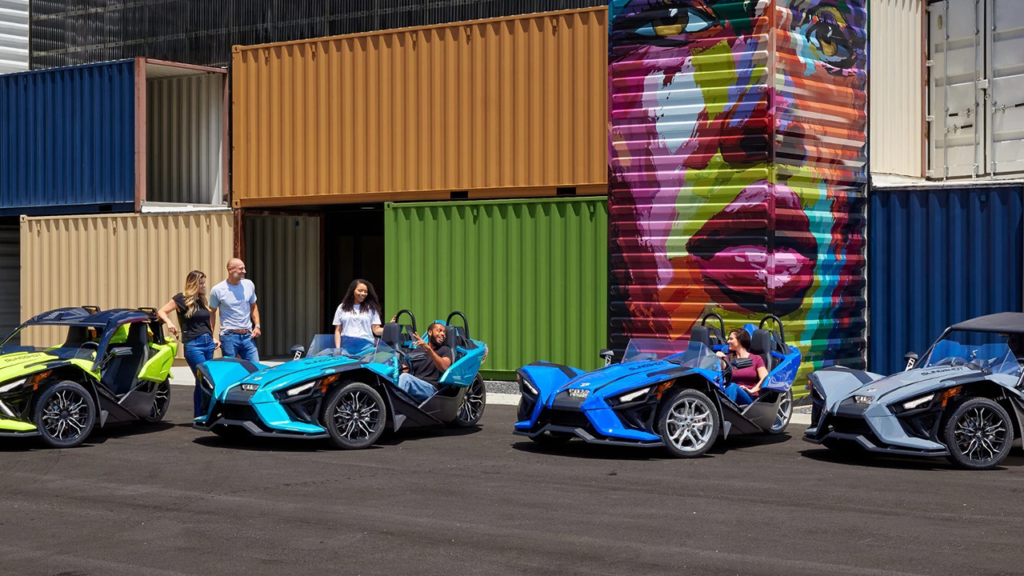 16-year-old me: "It's like it's straight out of Transformers! Such cool! Such wow!"
23-year-old me: "What the fuck."
I'm usually quite open-minded, which has led to me becoming enamored with countless specimens of cars, even those less acclaimed or cars that aren't my usual cup of tea. If a car establishes a level of expectation, both on paper and in its image, and matches or exceeds them, it's a damn good car to me. Even some terrible cars, so long as they succeed in their intended missions in some way, can earn my respect.
But not the Slingy. Not that three-wheeled abomination of plastic and haphazard chassis tuning.
The second-generation Polaris Slingshot SL I had driven as a Turo treat had let me down in nearly every measure. I'd figure a high-revving, naturally-aspirated four-cylinder would feel and sound like a symphony. What I got was a harsh, droney garbage disposal that's more at home in a mechanical pencil sharpener than a car, further neutered by a single-clutch five-fucking-speed automated manual. Low trims don't even get paddles, so you're always at the mercy of the computers. On top of that, the power was only okay. Miatas and GR86s deliver more oomph for the same money. The chassis was floppy and disjointed, exacerbated by a loose steering rack that felt plucked out of an RZR side-by-side, resulting in a car that was nowhere near as enthused to be flogged on some two-lane twisties as say, oh, I don't know, a normal-ass sports car?
The one ounce of praise I can give right here and now: The stereo was more than capable of overpowering highway wind noise and blasting Big Time Rush and All-American Rejects with near-perfect clarity. They got that right. And that's about it.
by Gabe Carey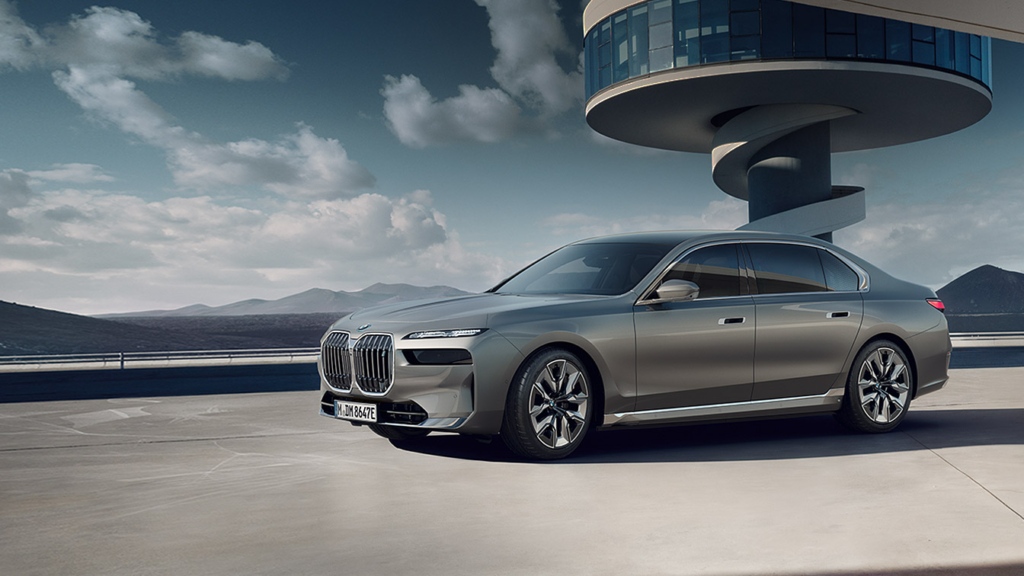 The BMW 7 Series desperately wants you to like it, and the all-electric i7 is no exception. While the i4 M50 is the best electric car I've driven, complete with BMW's signature rear-biased handling, the i7 is a passenger's car through and through.
There's a good chance, if you're buying a BMW 7 Series, that you won't be the one driving it. Your chauffeur schlepps you around from meeting to meeting while you sit in the back popping champagne and watching Billions on a retractable movie screen. Who cares if the driver's visibility is obstructed by touchscreens and nigh-blackout curtains and bright flashing LEDs?
The BMW i7 isn't poorly made, nor is it as visually revolting as the XM. However, it is bad to drive, which kinda defeats the purpose of it being a car. At least one that doesn't drive itself. If it were autonomous, that would be another story.
It is, in many ways, everything wrong with modern cars. Full of tacky high-tech gimmicks that scream, "Buy an extended warranty!" Or better yet, "Lease me!"
I can understand massaging seats in the rear cabin, but I activated mine by mistake in the driver's seat and had to pull over just to figure out how to disable it. That, along with a Theater Mode I can't help but find redundant given the sheer number of screens we keep on our persons at all times.
Overflowing with excess, the BMW i7 is a smooth, quiet ride full of needless distractions made purely for Instagram engagement. Does anyone really want this? It certainly seems like the answer is no. And yet, for whatever godforsaken reason, we've been cursed with an M Performance variant that does 0-60 in 3.5 seconds – as if a 6,000-pound monstrosity barreling toward you at a top speed of 149 mph isn't lethal enough.
The best I can say of the BMW i7 is it's an absurdly luxurious passenger vehicle costing 4x less than its Rolls-Royce equivalent. Then again, so is the Lucid Air, and it's a much better vehicle overall, as I'm sure the Lucid Gravity will be should you prefer to not drive an even beefier EV.