Gearheads from all walks of life and every discipline congregate on the festival grounds, the sun setting on a hallowed race track tucked in the hills of California's Central Coast. This particular weekend is a celebration of many firsts. The now-famed GRIDLIFE Festival, the traveling circus of American car culture, has accomplished numerous praise-worthy feats on the Monterey Peninsula in their nomadic quest for sharing all things cars and racing. Enter the first live concert at Laguna Seca in decades and the first running of Formula Drift cars down the infamous Corkscrew. It's also the first GRIDLIFE Festival to make it past the Colorado Rockies, effectively enveloping the entire width of the country under the festival tour's reach. And, with a hard tug at the heartstrings, it was this simple editor's first music festival and motorsports gathering bunched together in a two-for-one deal. This is GRIDLIFE Laguna. And I'm honored to tell you all about it.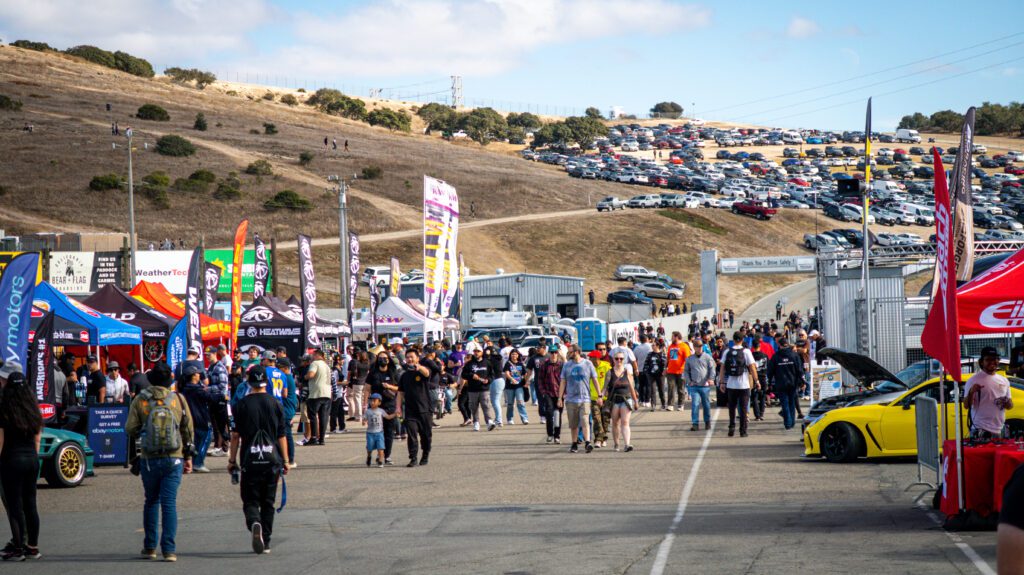 The destiny of a passion project years in the making
Years ago when I was barely old enough to take the wheel, I vaguely heard of GRIDLIFE through whispers and small-bit mentions in YouTube videos. Suddenly, here comes this moving party of beats and track battles across the Midwest and East Coast, enticing enthusiasts from all over the region to race all day and party all night at random tracks in the middle of nowhere.
Though a fresh offering to the community, it was quickly acclaimed and instantly likened to a real-life Forza Horizon, which was coincidentally released the year before the brand's creation and less than two years before the inaugural festival. The core formula of headline musical performances preceded by HPDE and time attack runnings remains mostly unchanged as the festival expanded, visiting more venues, taking on more musicians, and adding more racing events for aspiring Sennas to get their fix, including new time attack classes and the wheel-to-wheel GRIDLIFE Touring Cup (GLTC) series. But alas, it wasn't meant to be for desert rats and beachgoers west of their Alpine Horizon Festival.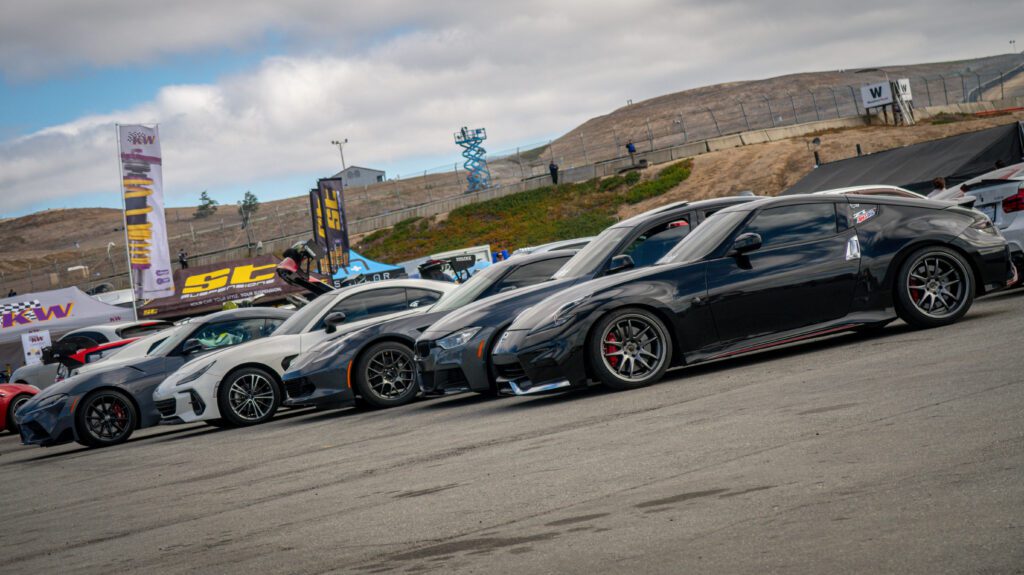 Aside from occasional club racing events in California, this nomadic party never set up shop farther than the Rockies. The reasons why are anyone's guess. I had the privilege of chatting with Matt Farah of TheSmokingTire in October of 2017 at an event at my local oval track. We discussed the limitations of moving GRIDLIFE out west, with the key issue simply being finding the right venue. At the time, Farah dismissed Laguna Seca for its alleged lack of space, believing it to be too difficult, too compact, and too much of a logistical headache to ever host such a populous and colorful event at a relatively small location. Granted, this was a time when they were exclusively known for wide-open Midwestern and East Coast locales. And although disappointed, I agreed with the reasoning.
I'm sure he was ecstatic as I was to learn six years later we were dead wrong back then.
Fog before the fury
Much to everyone's excitement, the festival has accomplished its "Manifest Destiny" of sorts, connecting the coastlines with this year's festival tour stop at Weathertech Raceway Laguna Seca. While the circuit is no stranger to high-profile events and heaps of grandeur, this festival stands as the first true festival in California. Unfortunately, it was preemptively met with some minor environmental setbacks.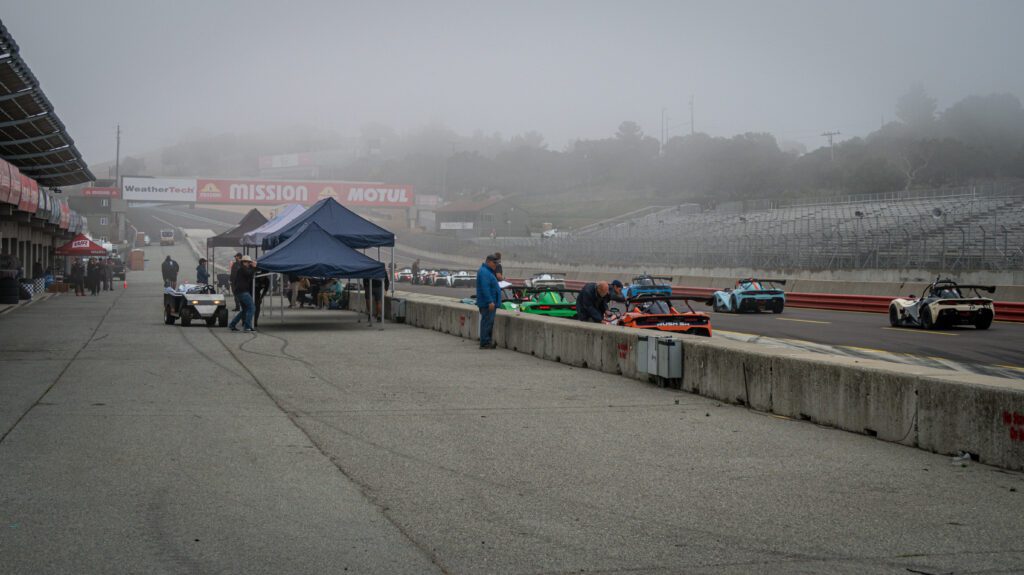 Intense coastal fog pumped the brakes hard on festivities before anyone fired a cylinder, delaying practice sessions by roughly three hours. Even arriving at the gate was an eerie sight as the hill that climbed towards the entrance was enveloped in a daunting haze that'd make any racing a treacherous gamble, at least when climbing the hill toward the Corkscrew. And although the sun eventually reared its head, frequent breezes fluctuated the backdrop of the first day between sunshine and Silent Hill, and the weather from, "yep, still somehow summer," to "bloody chilly today, innit?" Fitting for Spooktober! But thankfully, no one's spirits were dampened. Not one bit.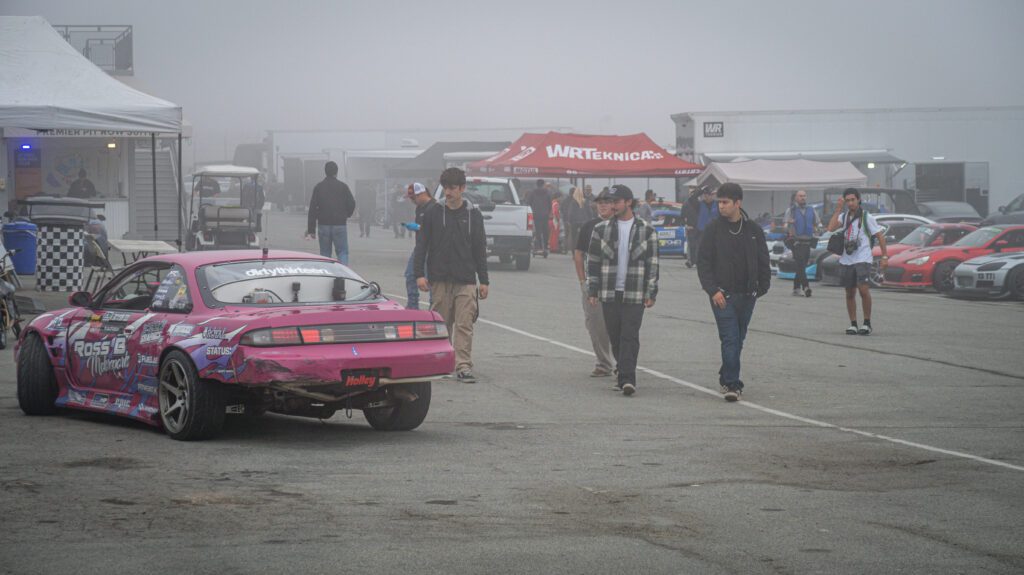 As my friend and I ditched our BRZ loaner in general parking, no more than an unpaved and dusty hillside that served as its own inclined car show, we felt the eagerness of everyone around us. Inside the media briefing room, fellow content creators and photographers were giddy over this being their first GRIDLIFE or their first-ever visit to Laguna Seca, much like me. I recognized a few as bigger-name personalities, while others were simply there for personal media brands or to snag trackside content of cars from tuner shops they represent.
Even the backgrounds of those within the media room and their purposes for being there were as broad of a color palette as the cars in the paddock. But one thing we unanimously understood was that this weekend was going to be something extraordinary.
The ultimate variety show
Drivers and mechanics were quick to prepare for a weekend of racing because they knew when the first green flag dropped, it was going to be nonstop noise and adrenaline rush as officials cram every series into the now-tightened schedule. You see it on YouTube, but to witness grassroots motorsports and the cars involved is a whole new world of wonder. To me, at least.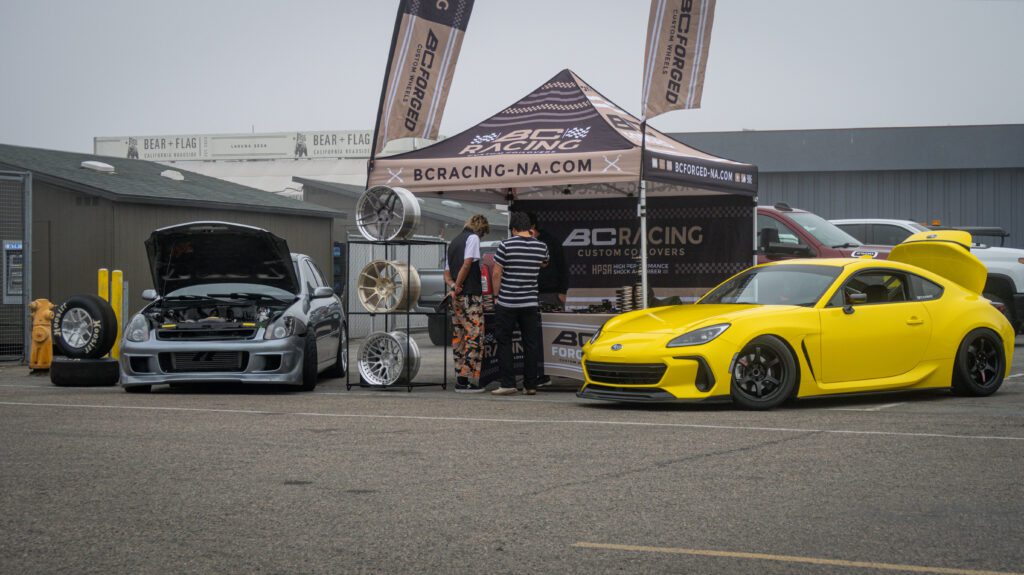 Cars buzz up and down the pits between their staging areas and tents. The howling whines of some of the more purpose-built cars' straight-cut gears can make your hair stand up, or at least that's if their hellacious cold starts and bellowing exhausts didn't already do that. Teammates or good friends masquerading as race techs scramble to ready fresh sets of tires as cars return from practice laps with a little less paint and a lot more grit than before. Many were keen to finish their morning's work and park their rides so they could get a hearty breakfast fired up on a grill mere feet away from the suspiciously nearby jerry cans.
None of my business! But some of their morning-time munchies did smell delectable. You have to love the aroma of coffee, bacon, and race gas in the early hours. I'd say sunrise, but it's not like you can still see anything over the start line bridge.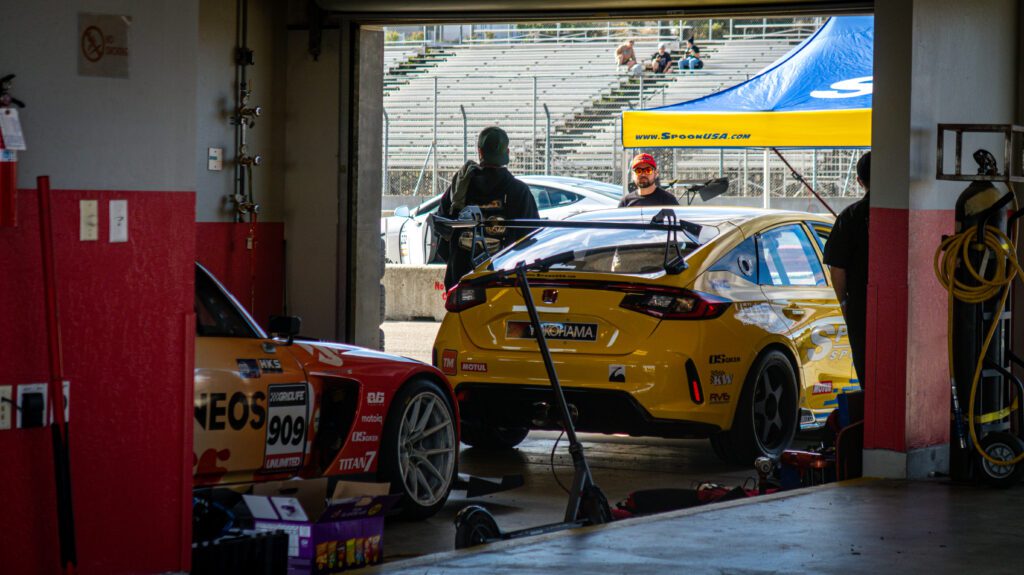 There was no need for a dedicated Cars N' Coffee when all the eye candy you could ever want sits in the paddock. Although naturally, car people being car people, actual shows would still occur over the weekend. A whole assortment of metal flocked together before my colleague and me, from top-shelf supercars to the most charismatic of budget builds and even former Pikes Peak and endurance race cars given new leases on life. Nearly all of which – yes, even Porsches and McLarens – saw track time.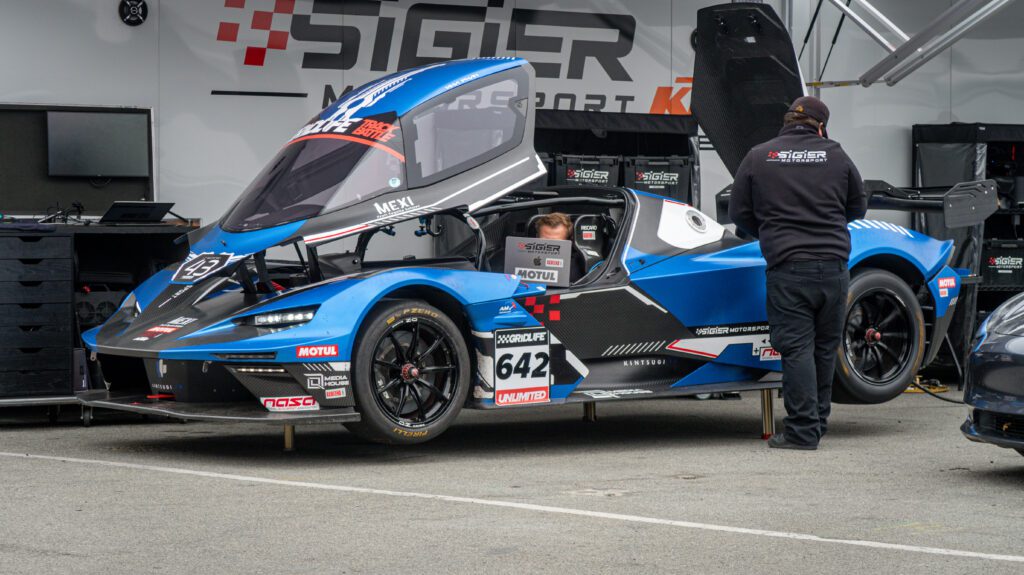 There was a faux concours on the second day for attendees to showcase their rides while tire smoke choked out spectators and thundering engines rattled fencing nearby. Some cars were merely at the festival there for a good show. Others patiently awaited the HPDE sessions on the final day. So if you're the stuck-up, styling-over-everything purist, even something as motorsports-centric as GRIDLIFE has something for you beyond rock-chipped fenders and missing bumpers.
Personal favorites among the non-competitors were easily the Integra Type R on Regamaster wheels and the Volvo 245 wagon with its lovably '80s paint job and split tri-spoke wheels. As for the actual racers, the definitely-not-a-stock Pontiac Firebird and LeMans prototypes took the cake for me for different reasons.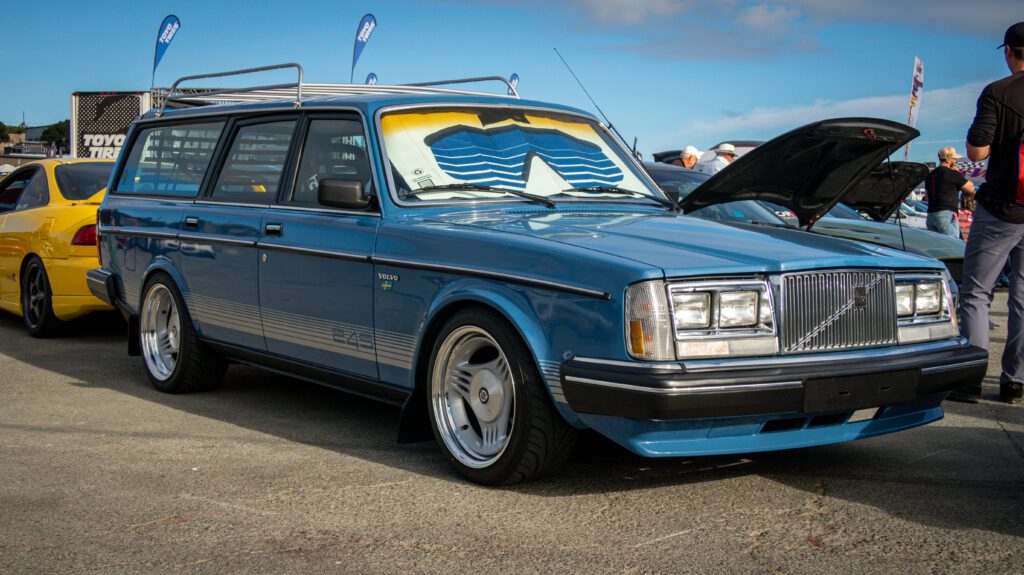 While not in Saturday's concours, the Evasive Motorsports S2000RS race car, the competition variant of their Civic Type R-swapped S2000R, was still a noteworthy companion and rival to Larry Chen's drift-and-track-built Toyota GR86. Inline-four versus flat-four. Turbocharged versus supercharged. Both are front-engined, rear-drive, compact sports coupes hailed as the quintessential purist's choice of their time, and both were as aesthetically pleasing as time attack weapons can be and can easily be touted to the show car crowd as a case of having your car and driving it, too.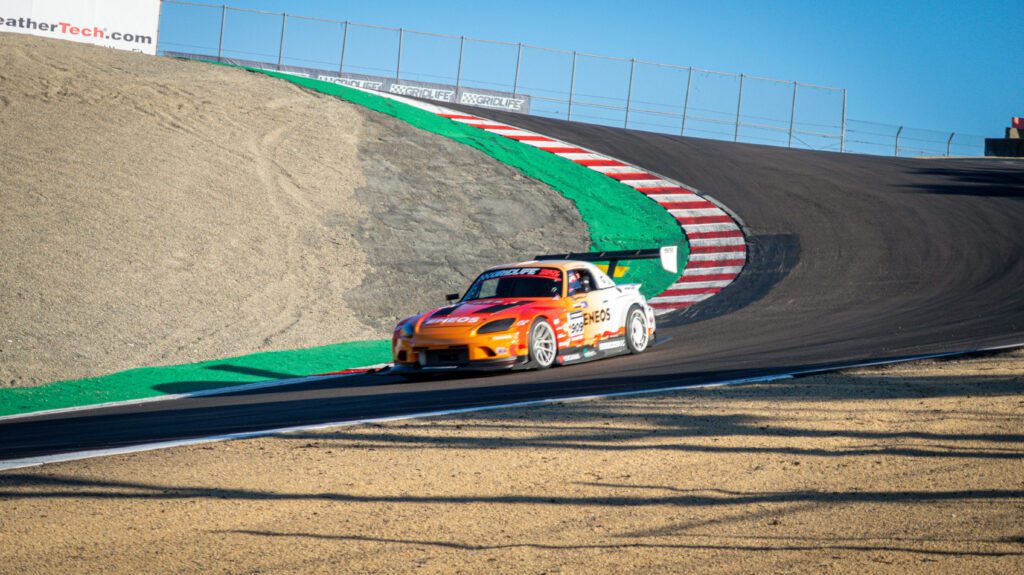 If I had to pick all-out favorites, I have to go with a tie between the AE86 Toyota Corolla pair in attendance. Yes, yes, call me predictable. Whatever. They're cool! Slow cars are cool! And please, allow me to highlight one owned by SoCal's own Fujiwara Tofu Cafe and lovably dressed up inside and out as Takumi's AE86, circa Initial D: Fourth Stage. However, I'll still give some love to the Nissan Z and S650-generation Ford Mustang GT at the concours, which were probably the newest hunks of metal in attendance.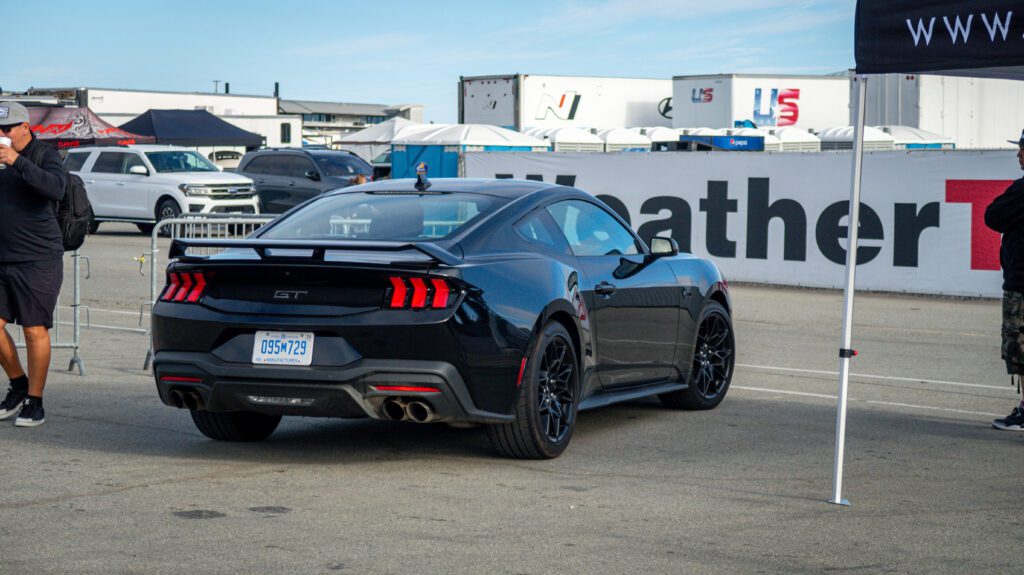 It's safe to say I was pretty damn impressed by the showing. I arrived expecting to see the common crop of sticky-tired Honda S2000s and Chevy Corvettes, which, don't get me wrong, they showed up in droves. But let me tell you. I came away starstruck and slackjawed over the myriad of cars and characters on display, a testament to the sheer scope of what car culture is and who the people are representing it
And that's another thing worth celebrating.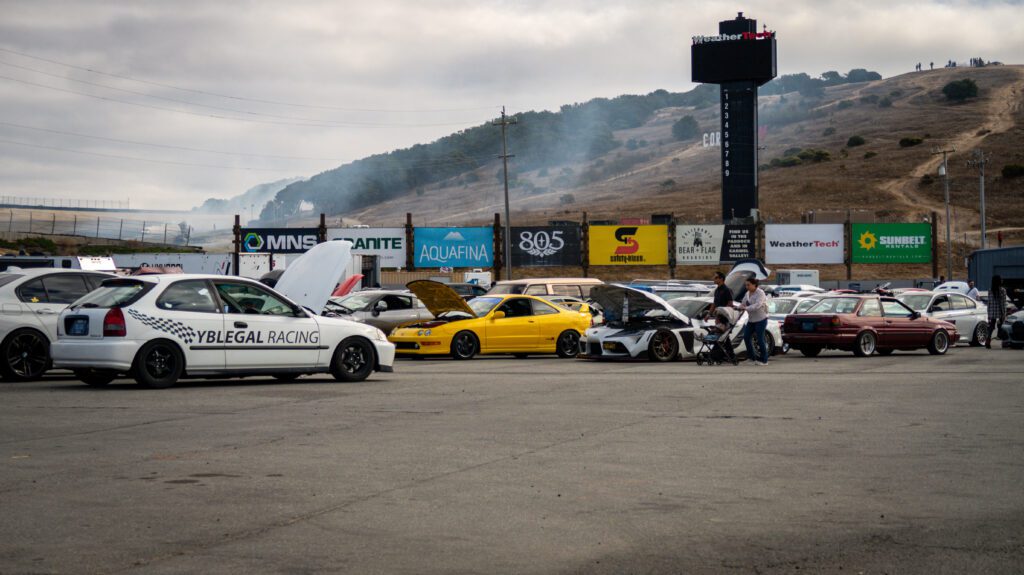 We the people
My god, the people. What an eclectic gathering of kindred spirits and fearsome competitors. I will admit I've grown to be a bit of a bitter asshole, primarily spurred by my toxic overindulgence in social media. "Everyone's a clout chaser. Everyone's a dick-measurer. Everyone's a trend hopper." Right. Well, I should've already known better from prior car gatherings, but I've always been stubborn. But I'm pleased to report that the shallow and cliquish mantra surrounding car culture on social media is nonexistent here. That mentality stays its lame ass on Instagram, because GRIDLIFE is all about real, tangible substance, and there wouldn't be much without good people to provide it.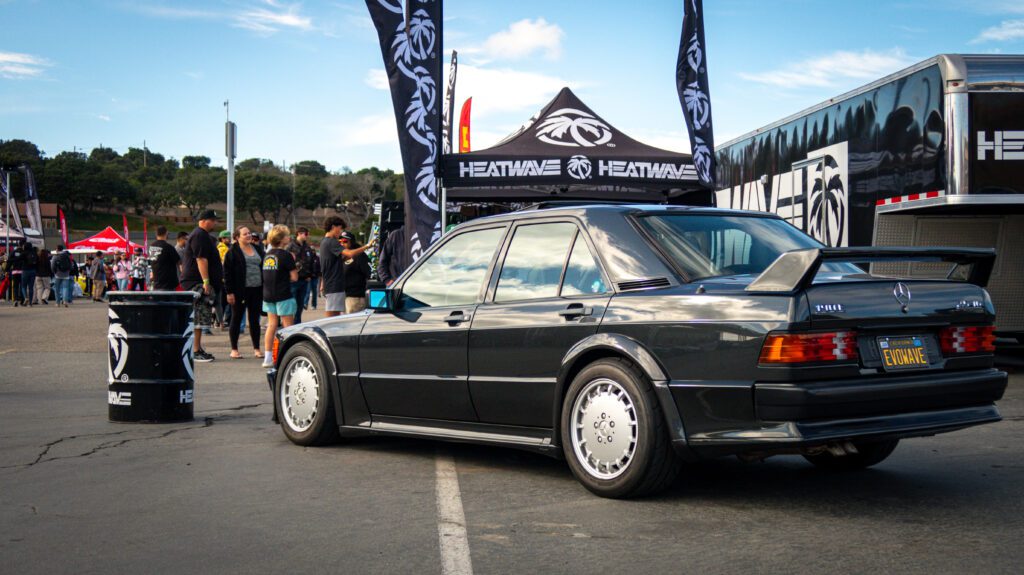 To hell with what you drive and how you built it. As long as it's cool, as long as it's you, and as long as you're honest to your peers and yourself about who you are as one with the community. It's not often I feel that the car people I encounter are the most authentic versions of themselves. So to be genuine and have that reflected in their personalities and their cars is humbling for me and inspires a new sense of confidence that we can be far more than any critic gives us credit. I even ran into some former colleagues who were racing in time attack, as well as other prominent automotive personalities who couldn't have been any nicer.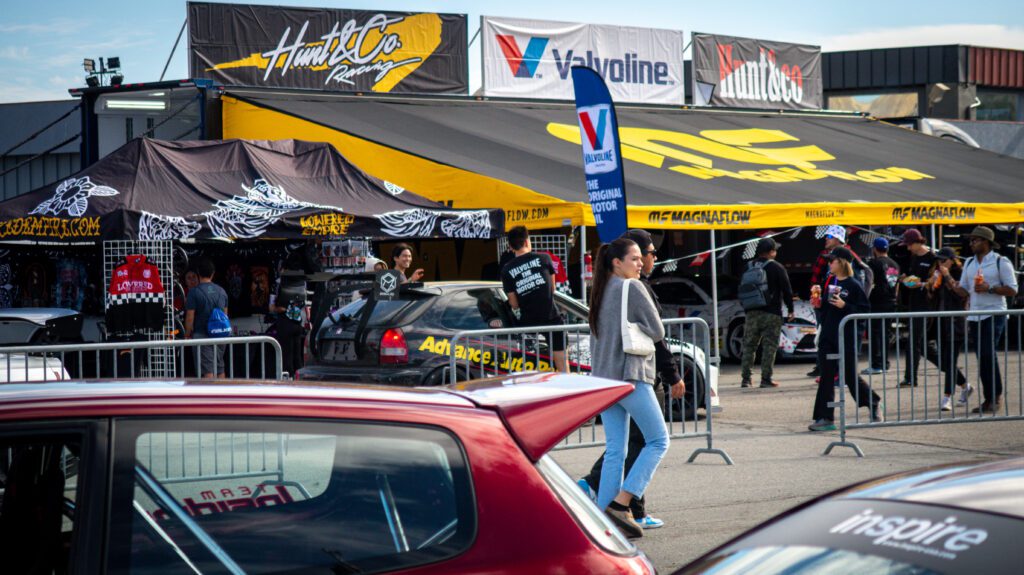 Fenton Sun of Zygrene shared with me a press car contact so I can finally nail down an elusive S650 Mustang press car. Larry Chen gave me a suggestion for a new camera to buy and gave my friend a handful of his anime persona stickers. Chris Rosales and Peter Nelson of The Drive shared their weekend time attack experiences with their purposefully modified Civic Type R and BMW 128i, respectively. Every one of them, plus many more, stood as positive examples of kinship in car culture, which I could only ever wish was as widespread on the internet. Here on the Monterey Peninsula, however, I'll stand on this hill and say it's the definitive car community experience from which other niches should take notes. The only aggression to be found is when hunting for apexes.
Oh, and a big shoutout and best wishes to the lovely couple cosplaying as cowboy Ken and Barbie for Spooktober. Whatever you guys do, just know you're Kenough.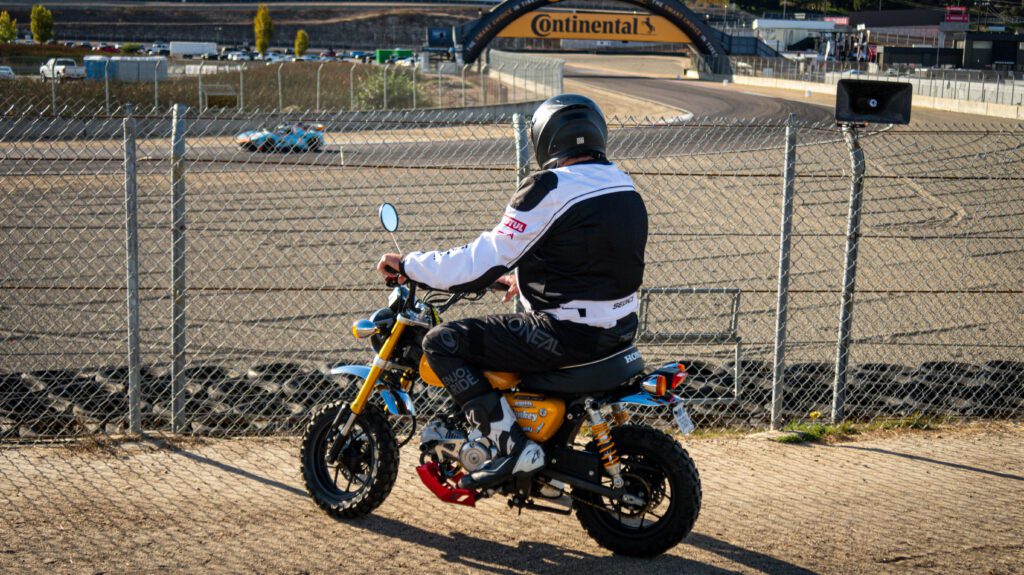 Competition-grade
But of course, many people didn't show up to only see cool cars and meet cool people. Many paid good money to partake in this three-day crucible, a test of their cars and abilities and an homage to motorsports history on one of the best tracks to rage-quit on in Forza Motorsport. Let's talk about some race cars and racing action!
No quicker did the fog clear on the first day than racers took to the 2.2-mile ribbon of asphalt in front of them. Of course, the 987 Porsche Cayman and the horde of Hondas were easy and effective choices for tackling California's finest. But the sense of whimsy in seeing retired police Crown Victoria fly beneath the Continental Tire arch is just as satisfying. You go, Crown Vic person!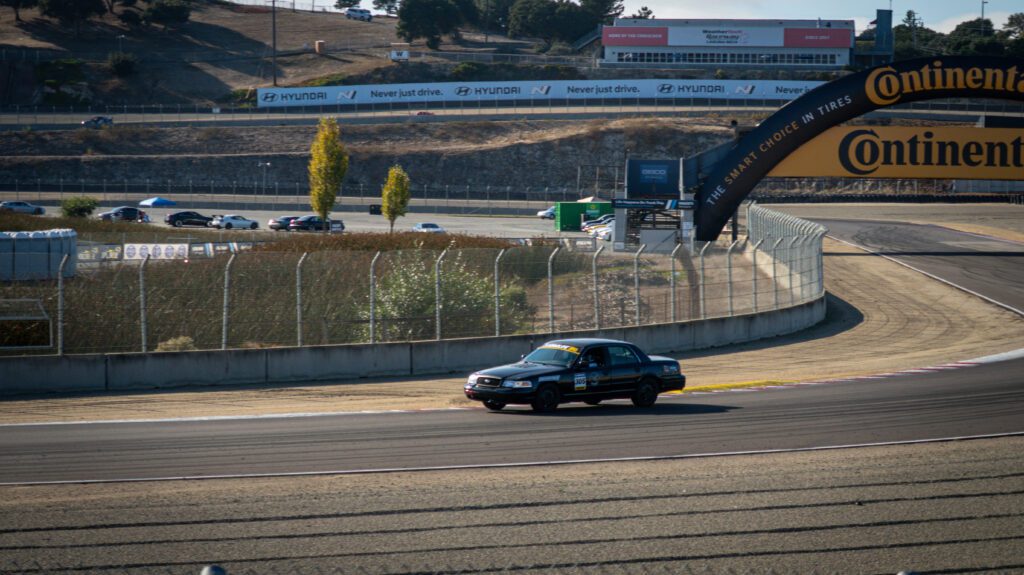 Fans of the unorthodox were surely pleased to see Rush SR race cars and Tesla Model 3 Challenge embark on their own crusades, the former of which competed in their inaugural season to promote what's to be an affordable line of prototype-ish racers. One-liter screamers packed into a pint-sized, single-seat caricature of a Radical SR3 that starts under $40,000? Where do I apply for financing? Their goofy proportions and cutesy size made them a treat to see in the pits, and their blazing performance made them a hoot to battle.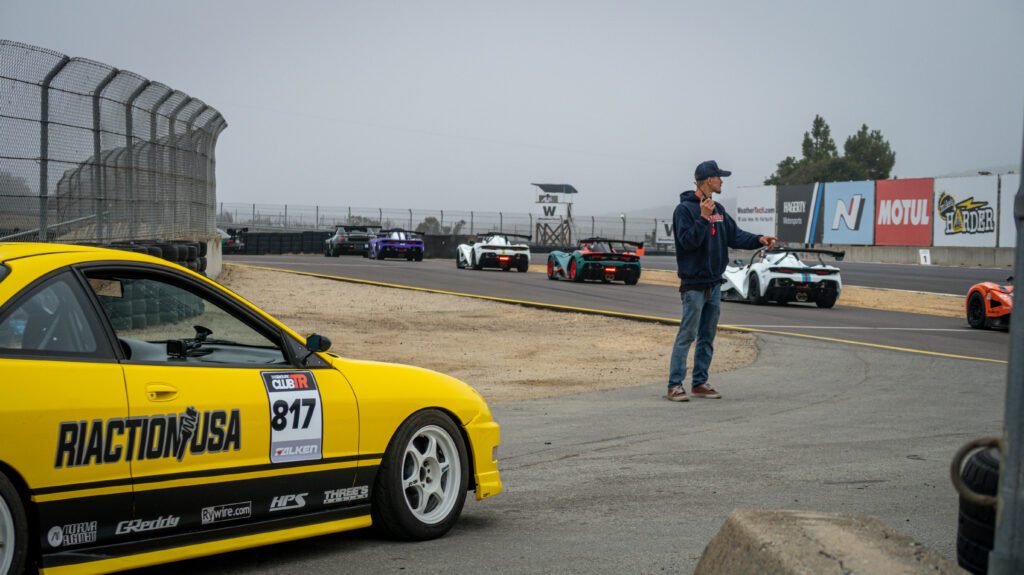 And while certainly not as big of a fan favorite, there's still love to be had for the Model 3 Challenge, taking otherwise pedestrian commuter EVs and skewing their sport sedan slider way down to the "Sport." Such a niche-within-a-niche series not only serves to test the mettle of those willing to modify Teslas for battle but also as a study to see how high-performance driving affects EV batteries and how grassroots motorsports can adapt to the changing automotive landscape. Even if you dislike EVs, innovating ways to make a dreary toaster as rad as these deserve respect.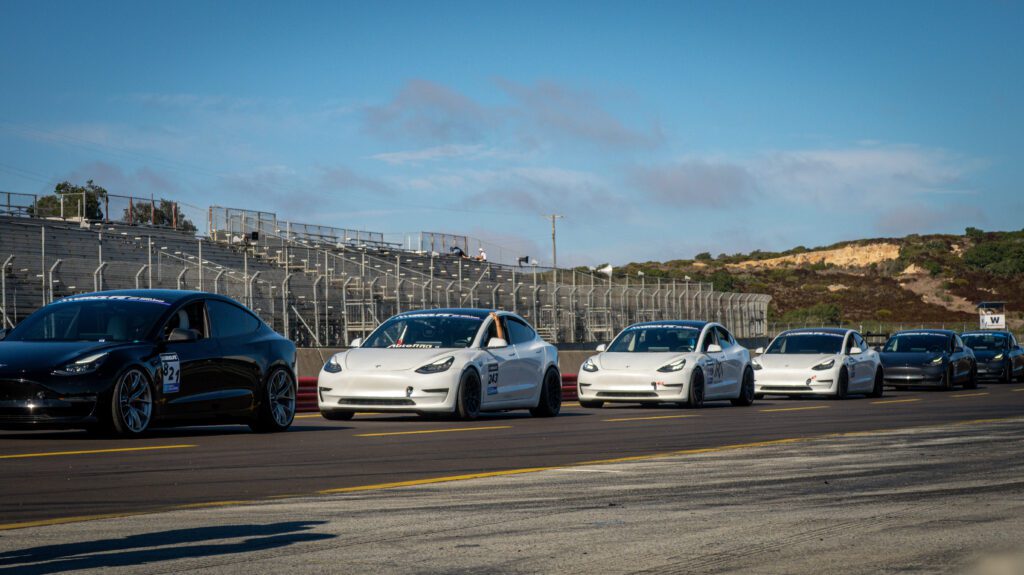 For fans of endurance car racing, there was no greater spectacle than witnessing a Mercedes-AMG GT3 race car battle with LMP3 prototypes and that oddball open-wheel Formula car. Piloted by Pikes Peak champ, Robin Schute, it was undoubtedly the fastest car of the weekend by a considerable margin for what I hope you all find to be self-explanatory reasons. Look at the damn thing. It's not even fair. And while not an actual touring car, this particular GT3 RS in the Track Mod time attack class did a damn fine impression of an RSR or Cup car in both speed and ear-piercing noise and was easily my friend's personal favorite car of the weekend.
There was always something to enjoy on any given day. It didn't matter who you were or who you thought you were. Seasoned veteran or uninitiated, it mattered little. There was so much action spread across so many classes and price ranges that if you didn't find something worthy of your love and attention, you needed a psych eval. Or perhaps you needed to sit closer to the fencing to fully absorb the cacophony of metallic howls, bellowing roars, and thunderous barks from engines passing by.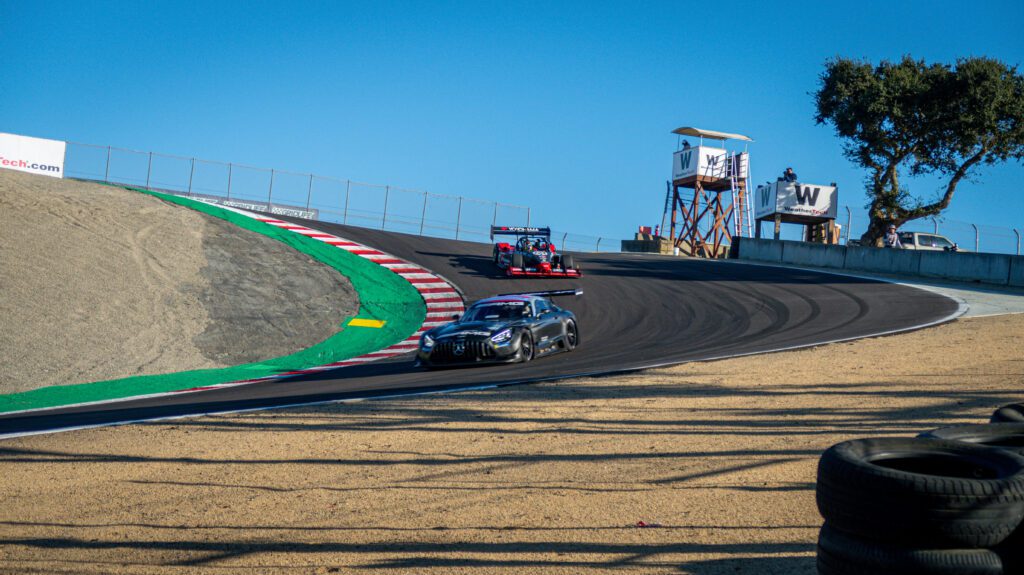 Good show! Jolly good show!
Come the latter half of the weekend, spectators began picking and choosing their favorite gladiators to root for, especially in GLTC, arguably the most heated series on GRIDLIFE's motorsports spectrum, which has only gotten hotter with the limited track time allotted by the dense schedule. To watch IMSA professionals take to it on FOX Sports like it's another day at the office is one thing, but there's a great deal of hope and aspiration to be felt when watching people like you and I take the challenge. It's like betting on your favorite neighbor to win the Applebee's bar fight.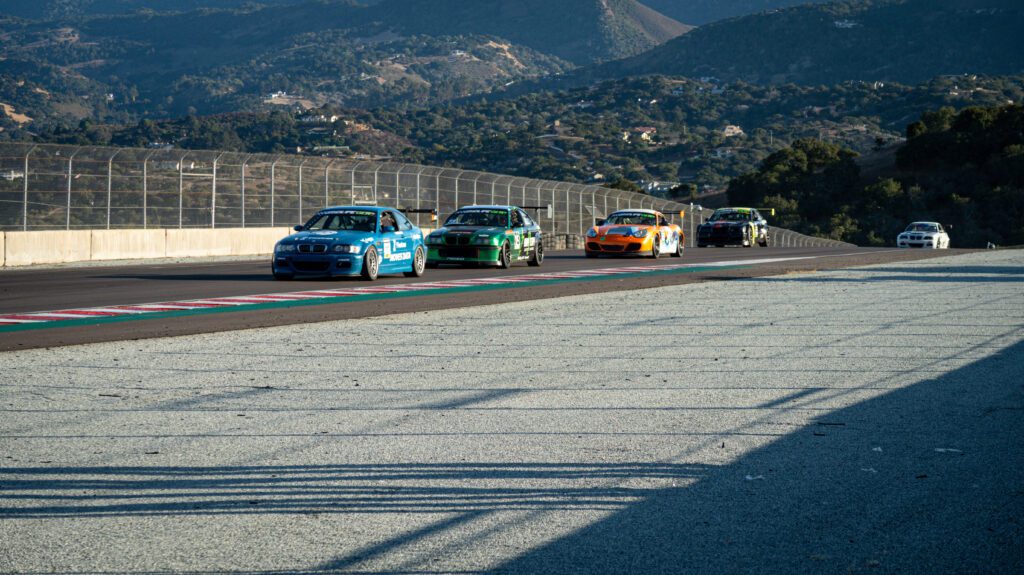 The Pontiac Firebird in Unlimited was an easy favorite for more than just myself, as was the BRE-inspired Datsun 510 racing wheel-to-wheel with modern metal. Also in the running league was Advance Auto Parts' prodigal sons, the Gears & Gasoline Bens, championing their pocket rocket EK Civic and their odd-yet-aspirational widebody MR-2 Spyder. Fans hollered as their favorite picks rocketed around the bends, phones at the ready to make each of them Instagram famous.
Regardless of class or cost, each race throughout the weekend was met with the same level of vicious competitiveness. Crammed into short spurts, drivers made the most of what they had, giving it their absolute all during what little time was given. Lap one was always a warm-up. By lap two, drivers started laying into their limits. By lap three, the track already reeked of hot rubber and flaming brakes. Plenty of cars went off course, and plenty more appeared to have gotten quite squirrely only to miraculously recover in time to not get overtaken by those behind.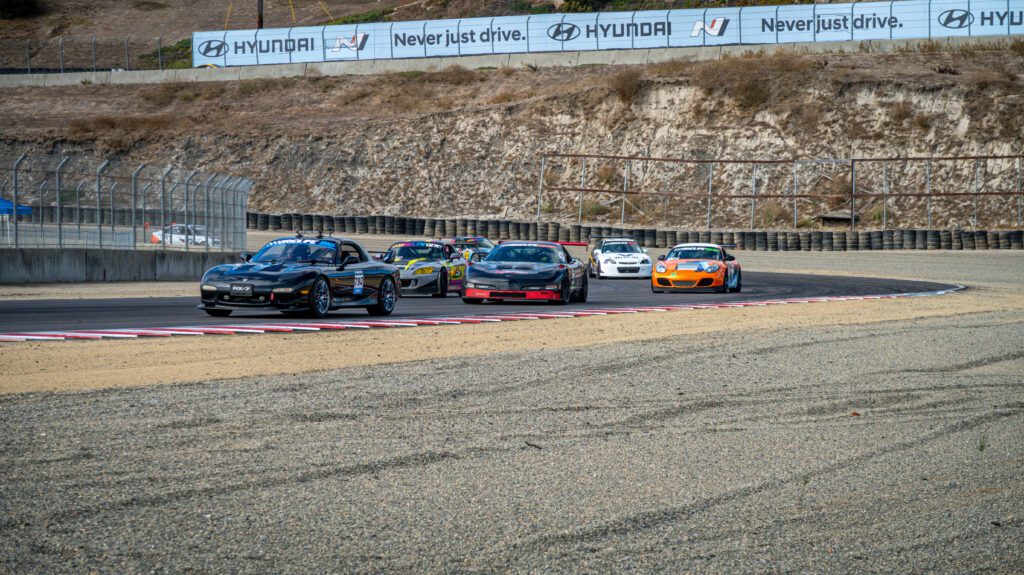 But it wasn't all glamor and applause. Remember that anything can happen at the track, and the universe cares not for the occasion. At some point on Saturday, a Supra running in one of the time attack classes was gone in a flash as suspected diff fluid fire turned the car to ash. Miraculously, the driver made it out unscathed, but his car was made both a martyr of the sport and a grim reminder of just how south things can go when the slightest hiccup occurs. But alas, the weekend must continue, and so off emergency services went to clean up the track for the next round of gladiators.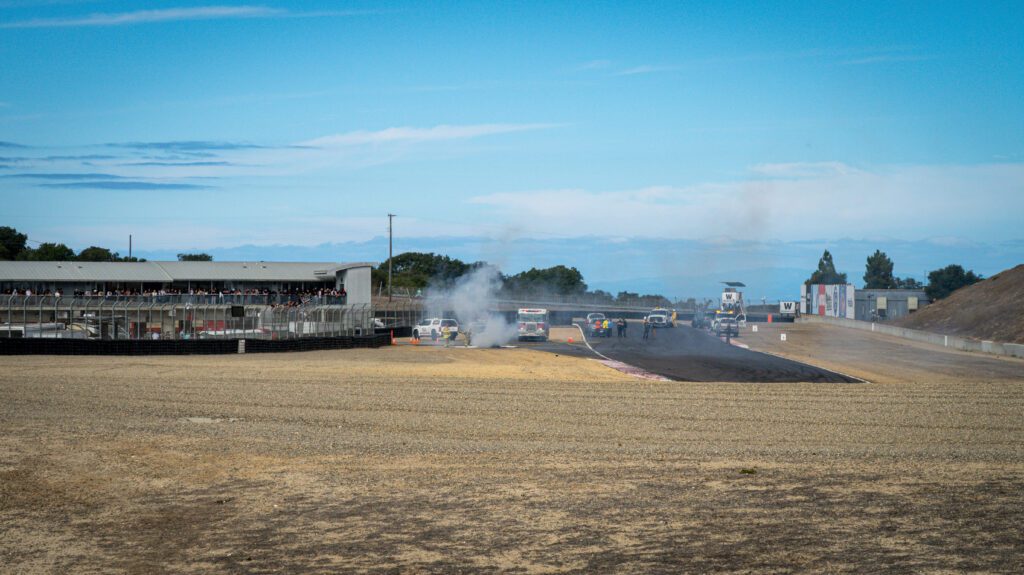 And, of course, it wouldn't be their festival tour destination if there wasn't a splash of hooliganism mixed in. To see a LeMans prototype race car lengths from a home-brewed Pontiac Firebird race car and a Pikes Peak hillclimber then transition to Formula D cars sailing down the Corkscrew sideways is like a Forza "Anything Goes" lobby come to life. Breaking up the competitions were exhibition runs guest starring TJ Hunt, Dai Yoshihara, and more. What a show to see Larry Chen and his Supra chase car hound the ass-ends of Matt Field's Corvette and Justin Pawlak's Mustang mere feet from turning his camera lenses into shattered mosaics.
And now my favorite hoodie has tire debris all over it. Oh, goodie. Worth it, though.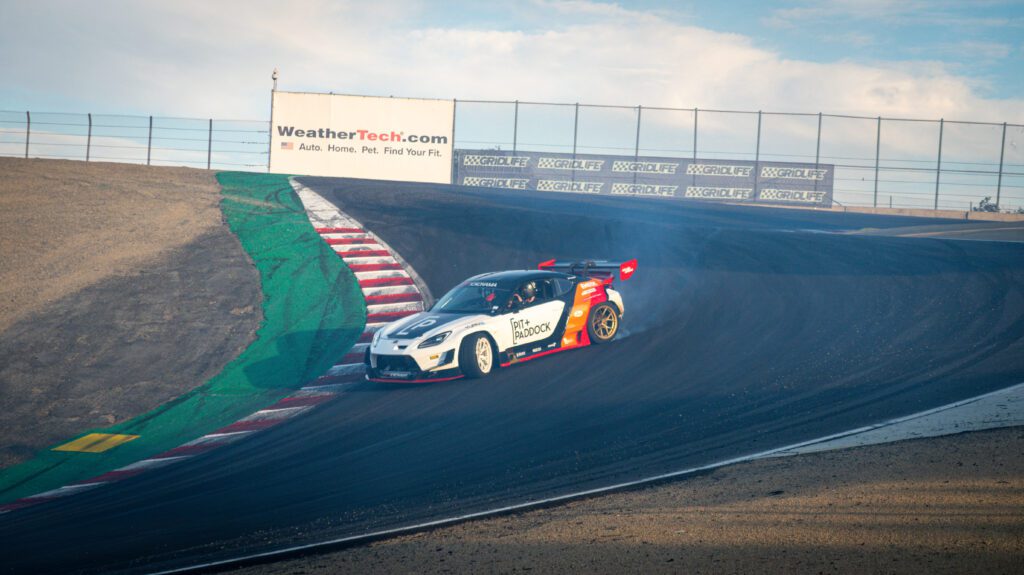 I've never witnessed motorsports events outside of Supercross and Monster Jam as a child. So to see nearly every class of modern race car conceivable packed into one weekend of nonstop carnage on the Corkscrew had me twitching and white-knuckled in my seat. It's the perfect race weekend for spectators with ADHD, and that's a fact. Why watch one league of racing when you can watch them all in 15-to-20-minute intervals? You get so riled up watching your favorite drift car make its pass or seeing your favorite duo do battle for a position that you almost forget to eat. Or drink water. Or that there's a concert that night and you should probably save your energy. Glad to know I'm not jaded enough to feel less of such sensory overload.
Following a chilling finale to this year's GLTC and weekend's final runnings of Rush SR and Model 3 Challenge, the race weekend closes on its second day just as it had the night before: to music and merry under the soft glow of a waning day.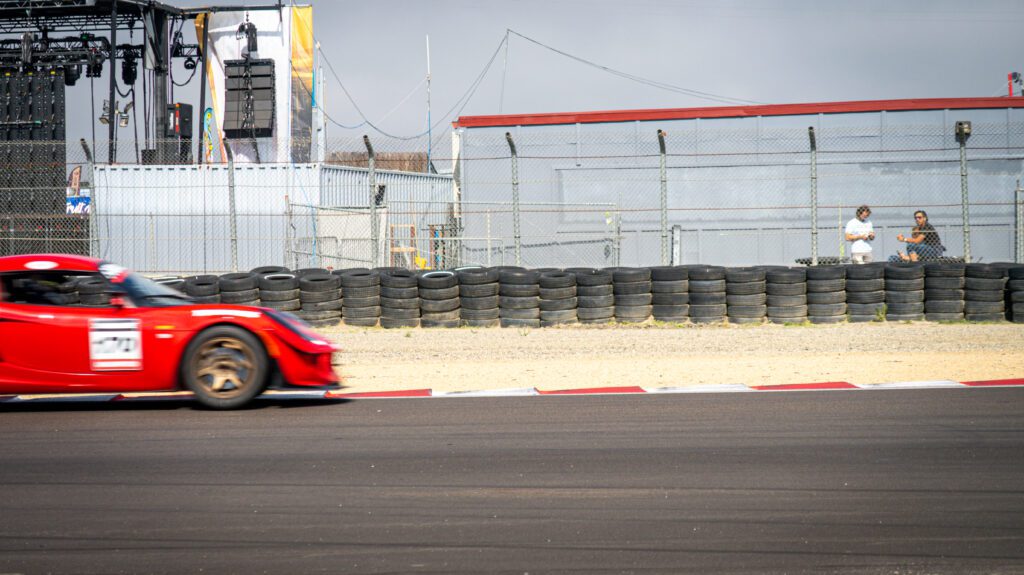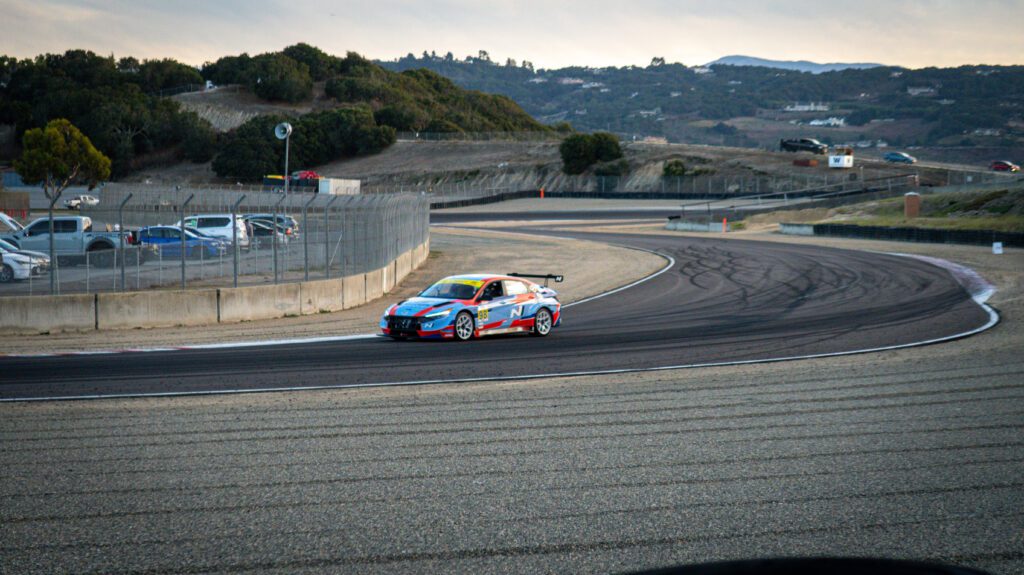 GRIDLIFE Laguna is a must-go
Each day, the sun sets over the hills, basking the track in a beautiful orange hue before disappearing into the Pacific. The morning's cool and inviting breeze returns, signaling everyone back to the paddock for relaxation, bang-on food trucks, and chill vibes. The line for sims at the arcade stacks up as patrons outside await the evening festivities. The chaos has ended. Battered chariots tick themselves cool from the weekend's carnage as attendees wind down for the evening only to get cranked once more to various performances, ranging from hip-hop to indie rock and EDM. Yet another perfectly-fitting piece to the puzzle having genuine drifter and car enthusiast, T-Pain, perform at the venue's first major musical performance in decades to a crowd of like-minded individuals. Although, I'm fairly certain no one else in the crowd ever performed with DJ Khaled or founded a company with Hert from Hoonigan. Or so I think.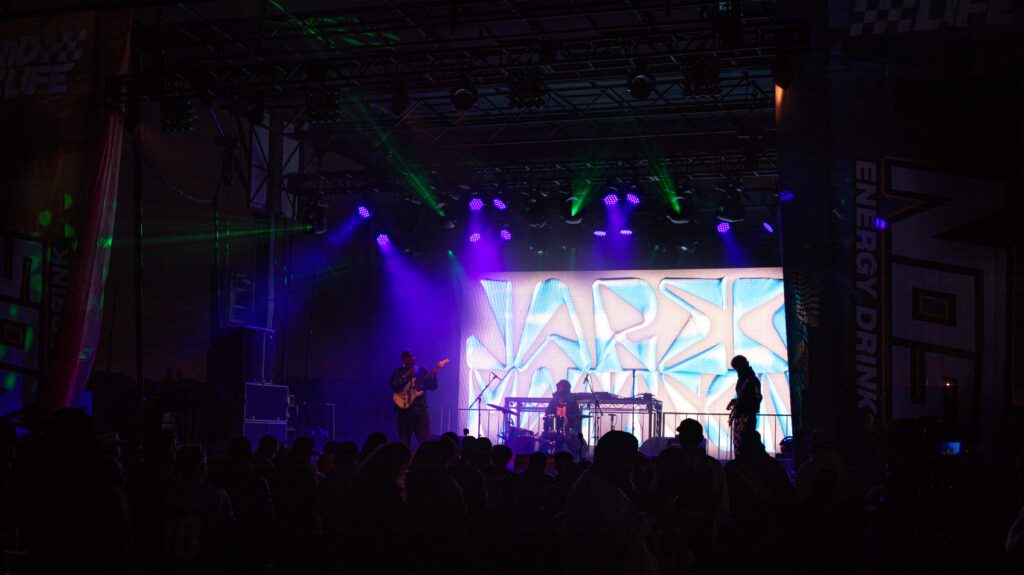 My friend and I stuck around long enough for the actual GRIDLIFE Sunday Cars N' Coffee and to catch a glimpse at the last-chance time attack runs. As we passed the gate to Laguna Seca for the last time to catch our flights home, we left behind one of the best weekends of our entire lives. But we were happy. Happy to have been a part of such a historical moment in GRIDLIFE's expansion and such a fine example of car culture's proudest moments.
Maybe next time, it'd be our cars hitting those apexes. Or tire walls. Either way, we knew we'd be back with more friends and some fun cars in tow. Seems like a tall order for a single weekend out of the year. But it's worth it to indulge in your Forza Horizon fantasies come to life. Every penny and every second of it. So hats off to GRIDLIFE Laguna, the greatest multifaceted celebration of cars and characters the West Coast has to offer. May you never stop partying. And may we never stop driving.