Earlier this month, we were somehow entrusted with media credentials for Electrify Expo at Nassau Coliseum in Long Island, just East of New York City (not too far from where we hold NYCars & Coffee each week). This little EV-focused festival was less New York International Auto Show and more CES, minus all the boring stuff from CES that doesn't sit on four wheels. Unlike a traditional media expo full of idle concept cars designed to drum up headlines, Electrify Expo gave us the chance to drive cars that are already out, but without the anxiety-inducing pressures that come with test-driving at a dealer.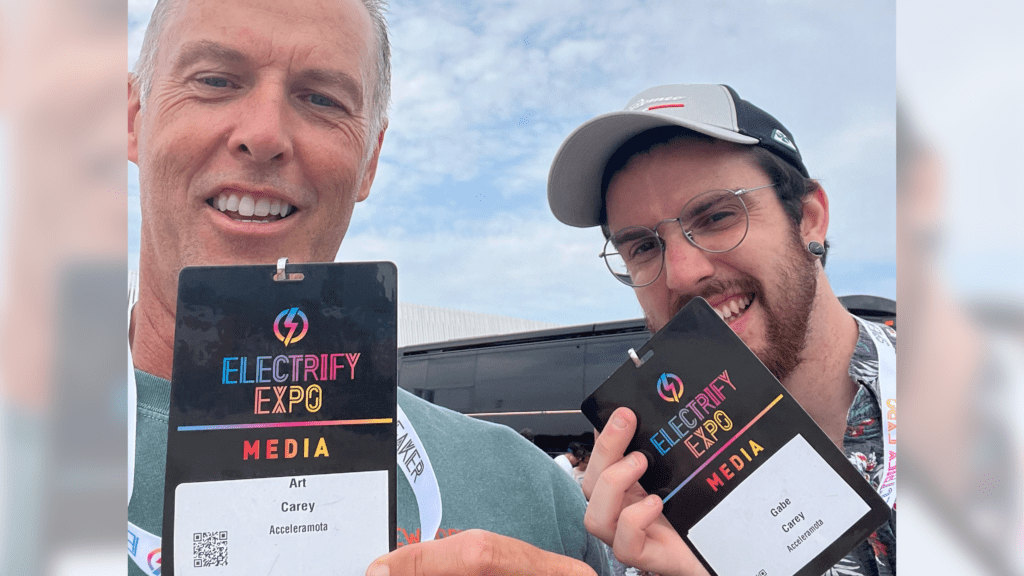 Although we didn't have time to take every car on display out for a spin, we at least had the opportunity to get up close and personal with a few notable models from top carmakers like Lexus, Ford, Volvo, and Tesla. Without getting too in the weeds, I do have Some Opinions on the cars we saw. No, that doesn't include the Ford Lightning. I did drive it, but I'll save those thoughts for another day. Maybe when I've moved on mentally from the Fisker Alaska.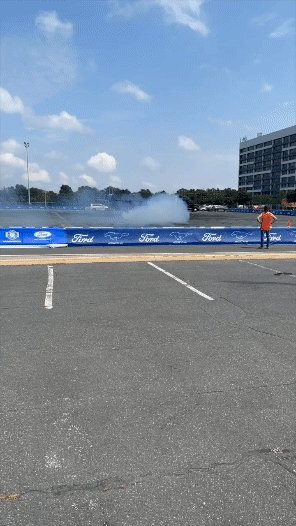 I unabashedly love the GT version of the Mach-E. The base Mach-E is whatever, but Electrify Expo flawlessly demonstrated why the Mach-E GT deserves a second look. For one, they hired a professional drifter to burn those tires bald, and that was a feat to behold. My car can do 0-60 in about 3.5 seconds, but 3.8 hits different when you've got instant torque. That it can handle like this while looking like that is a testament to the potential for fun driving in EVs and crossover SUVs alike when a carmaker cares about delivering an engaging experience for the driver rather than another cookie-cutter commuter car.
Whenever Ford is inevitably forced to turn off the lights on the Dark Horse, the Mach-E GT has established a solid enough baseline for what we can expect from the next generation of Mustang sports coupes.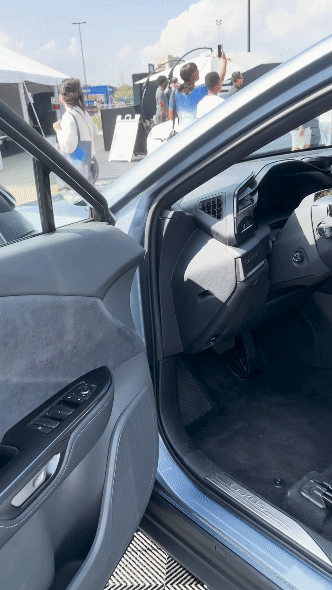 The Lexus RZ has stirred up controversy recently, not only for its steer-by-wire system but Toyota's also taken a page out of Tesla's book and decided normal people need F1-style steering yokes. While I sadly didn't get the chance to drive the yoke-equipped model, I did drive an RZ with a regular steering wheel and it was just as unremarkable as I anticipated given its shared DNA with the underwhelming Toyota bZ4X. Just get a Prius, and if that's not lavish enough, meet the Toyota Crown.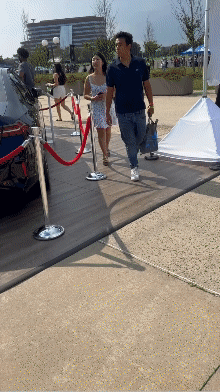 I said it in the newsletter, and it's even truer now that I've seen it showcased next to the repulsive BMW iX: the new 5 Series looks fire, and the BMW i5 M60 is the best of the bunch. I've gone on record saying the BMW i4 M50 is the best EV I've driven, and that still holds true today.
At least as far as design goes, the electric 5 Series M takes all the positive qualities of the i4 M50 – 500+ horsepower with a sub-4 second 0-60 speed on a rear-biased AWD platform – and pairs them with a front end I hate a little less. It also helps that on its other side was the BMW i7, which I lamented as my worst driving experience in recent memory.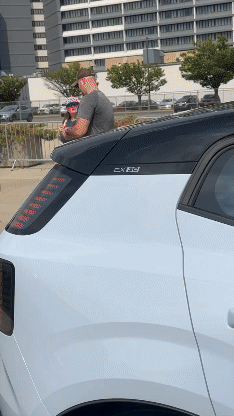 Mark my words: No matter how this little crossover SUV turns out, the Volvo EX30 will print money. I came this close (imagine my thumb and pointer finger very close together) to reserving one before my wife told me not to because she wanted the Alfa Romeo Tonale.
She made the right call, however, since 1) We needed a car and the EX30 doesn't come out until next summer and 2) I don't fully trust Geely with a Chinese-made Volvo. Not necessarily because it's made in China – hell, the MacBook Pro I'm typing on was, too – but because most other Volvo models are still manufactured in Sweden. This was clearly a move to cut costs. Whether that means cutting corners remains to be seen.
5. Ford Eluminator concept truck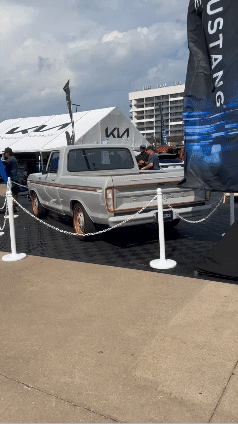 Did you know you can buy a Mach-E motor from Ford's website and swap it into any vehicle it fits? I didn't either until I saw the Ford Eluminator concept truck, which is less of a truck and more of an overarching concept. For a little over four grand, Ford is saying you can put an electric motor with 480-horsepower and 634 pound-feet of torque in a 1978 F-Series pickup, sure. But you can also do your best RDJ impression and get a little more creative. For instance, if you're mad about the Mach-E because it's an SUV and not a proper Mustang, why not build your own electric muscle car? Show Ford how it's done.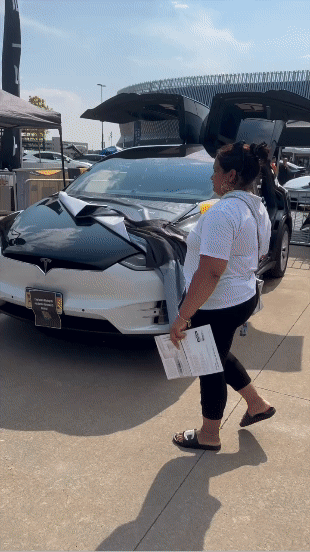 "It's not a recession," they say. Stop blowing your paychecks on avocado toast and someday you, too, can afford to live in a Tesla Model X.