Who doesn't love some toy cars to fan the flames of your passion? As car people, we've long been fervent collectors from birth, and we always will be until death. Or, perhaps there's a tot in your life you want to gaslight into walking the path of burning rubber and sonorous tailpipes. Either way, Acceleramota has you covered! It's Spooky Month, which means the holiday season is just around the corner, so it's time to take advantage of Amazon and their Prime Day deals to snag the kids – or yourself – some rad toy cars to make the autumn months just a little more fun.
Toy cars for the builders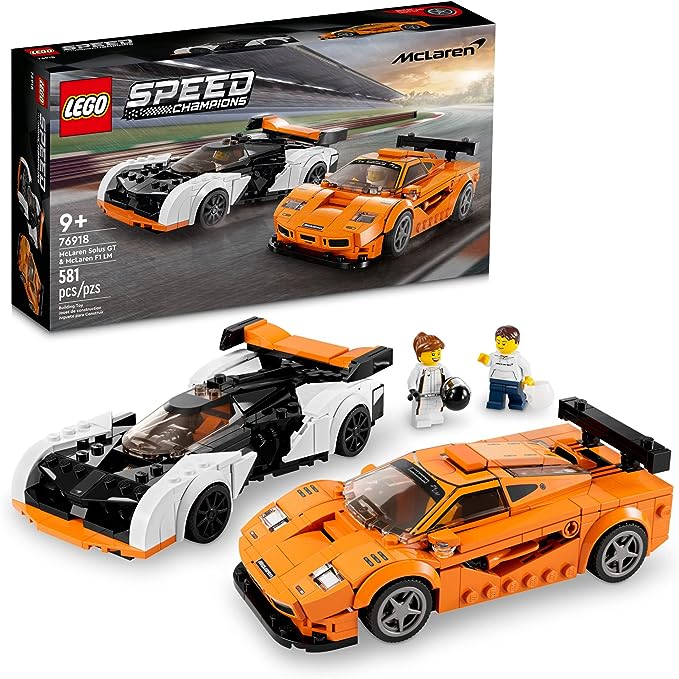 An Amazon's Choice winner and a mega car nerd special, here's one for the McLaren fanatic! Snap together millions of dollars of McLaren history condensed into $30 of plastic bricks. As with other Speed Champions sets, this is a beautiful display of McLaren's old and new flagships, the Solus GT track day special and the one-of-two F1 LM supercar. Oh, and two minifigures to boot, minifigures that look like they're having a grand ol' time.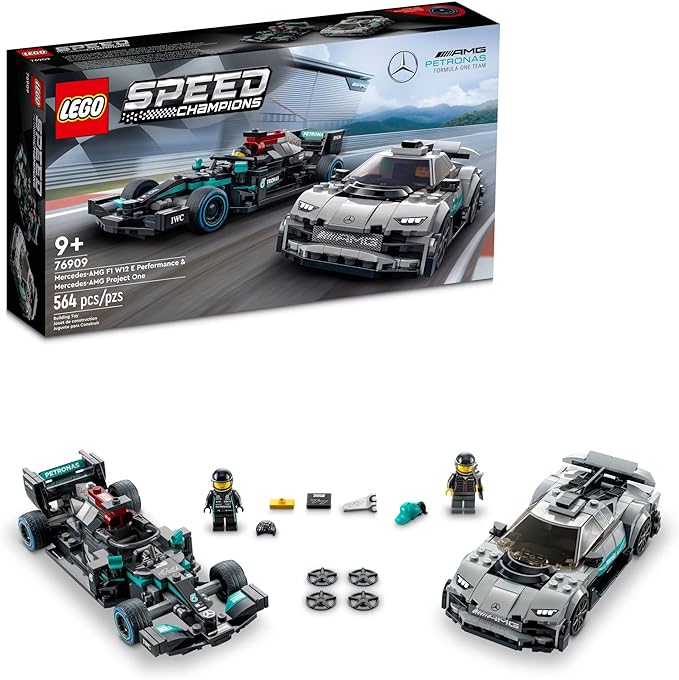 Now, here's what I'd like to call a Sheilah Special. For the young F1 fans out there or just fans of Mercedes in general, this Speed Champions set honors Mercedes-AMG's current efforts on both the road and track. This set features a beautifully shrunken-down reimagining of the W12 E Performance Formula 1 car and the Project One (now called ONE) hypercar it inspired, complete with swappable wheel caps and two drivers.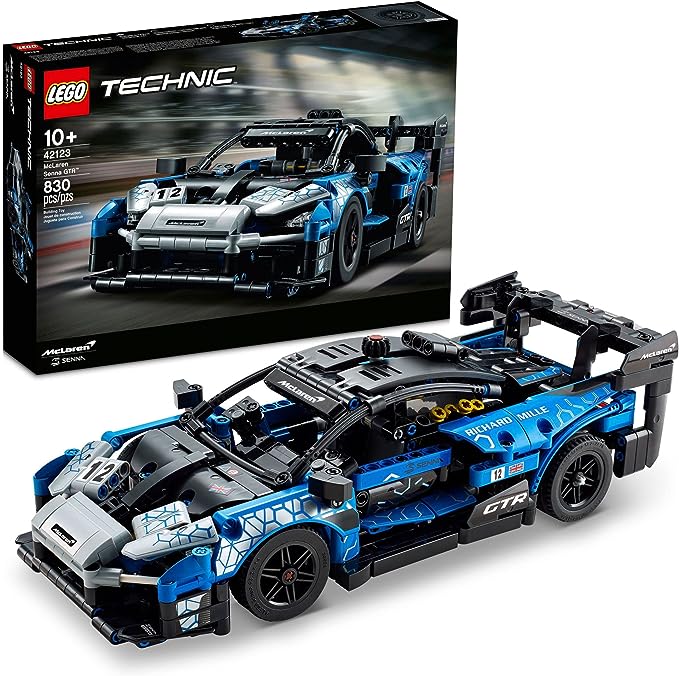 Time to get a little more technical. Part of a lower echelon in Lego's more advanced Technic line, this is perhaps their most accurate car model, as the real Senna features just as many cuts, gaps, and holes as a Technic car. The construction nearly matches the body of a real Senna GTR, complete with a moving mid-mounted V8 and functional steering.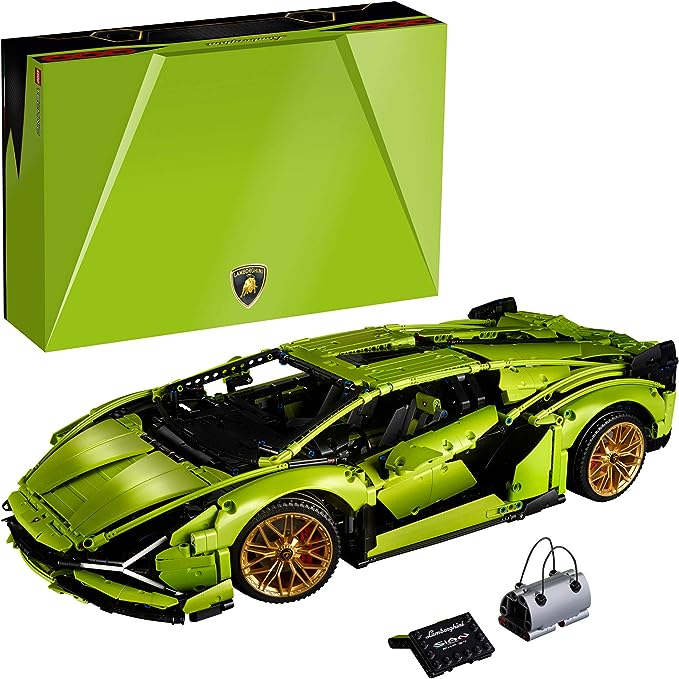 The pièce de résistance of any Lego car collector. This nearly 3,700-piece 1:8 model of Lamborghini's supercapacitor hybrid supercar is among their line of top-shelf, premium sets. From the replica center-lock wheels to the functional scissor doors and mini luggage bag, this set is perfect for the builder looking for the next big challenge.
Toy cars for the collectors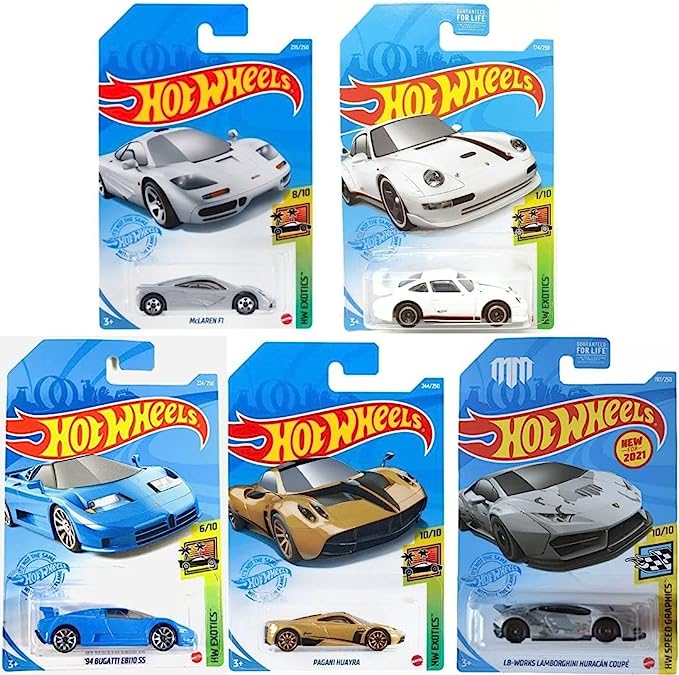 Here's a cheap and cheerful way to satisfy the inner car nerd while filling up that empty face on a desk or shelf. This randomized assortment will include any five of Hot Wheels' array of licensed supercars. Anything's game, from classic supercars like the McLaren F1 or Bugatti EB110 to modern hypercars like the Pagani Huayra. In an age where many specialty Hot Wheels models sticker for several dollars more just for one car, this assortment pack is an excellent way to build the collection without breaking the bank.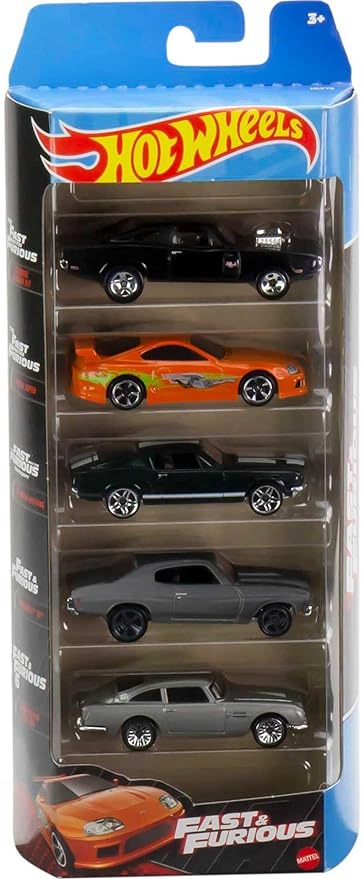 Continuing the trend of affordable collectibility, here's a 5-pack treat for any fans of that one wacky and convoluted car/heist movie series. This car pack spans multiple films in the franchise, from the first film's iconic Charger R/T and Supra to even the divisive Tokyo Drift RB26-swapped Ford Mustang.
Toy cars for the drivers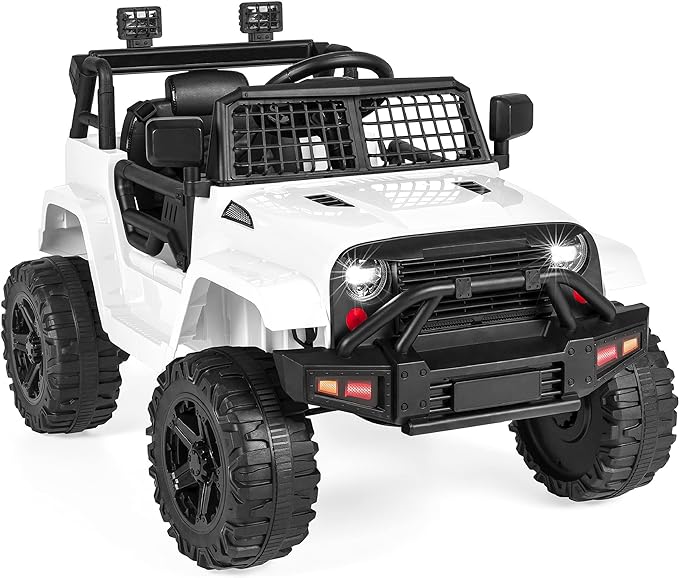 Ah yes. The very obvious Jeep Wrangler for the tiny off-roader in your life. Because, I mean, seriously. You don't really have a choice in buying this for anyone else other than your kids. Although, you're more than welcome to wedge yourself in for our amusement. Complete with functional doors, a Bluetooth radio, and a seatbelt, this ride-on electric truck can be piloted by your child or by you via the included remote control!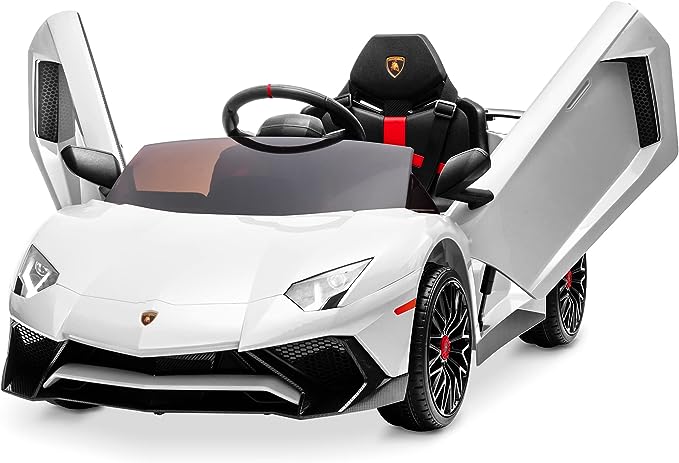 For future supercar hype beasts, this licensed Aventador makes good on its premium price tag with actual, hydraulically-assisted scissor doors and two speed settings. It also comes in your choice of eight vivid colors and includes a USB stereo system… for some reason. Like the not-a-Jeep-Wrangler above, parents have the choice of commandeering their kid's joyride via a remote control.
Toy cars for the Prime Day deal hunters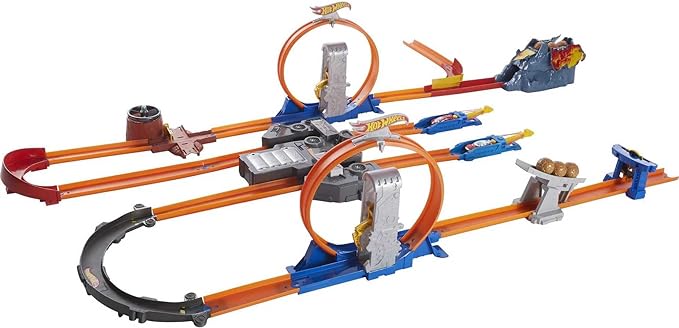 Take yourself or your kiddos back to your youth of scaled-down cartoonish drag racing with the Total Turbo Takeover play set. Watch as your overpriced collector's Hot Wheels you snagged at a Cars N' Coffee is catapulted around a bend, through the loop, and into the odd choice of Indiana Jones-style traps. I don't think this track layout makes sense, but neither did the logic in the Hot Wheels movies, yet 7-year-old me thought those were the coolest races to hit TV. So take a little trip back down memory lane.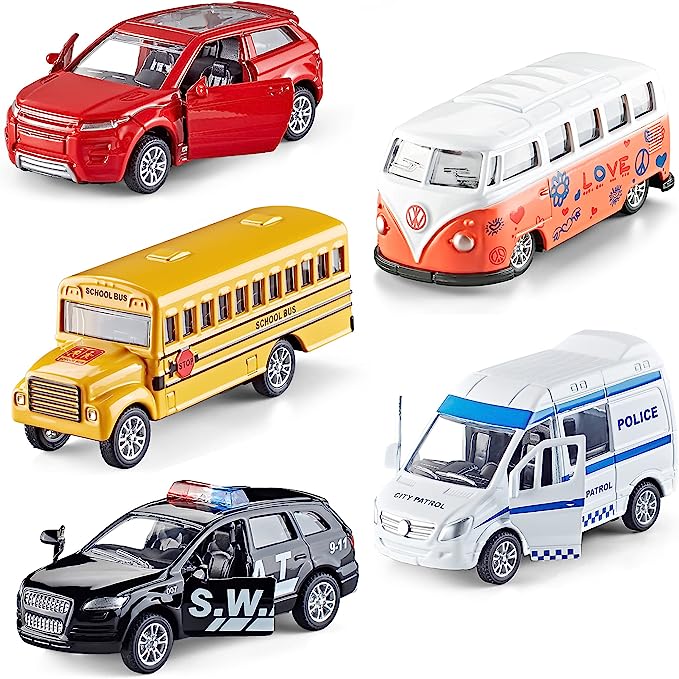 Remember the stand at the corner of the toy aisle in every Wal-Greens pharmacy or Smith's grocery store? Yeah, help yourself to a pack of those at a great price! At a time when one single car from those stands can ring in anywhere between $15 to $30, you can snag this five-pack of unlicensed badgeless replicas for the cost of one with current sale pricing. Not the most detailed selection of model cars, but they're pretty dang close. I don't think the kids will mind.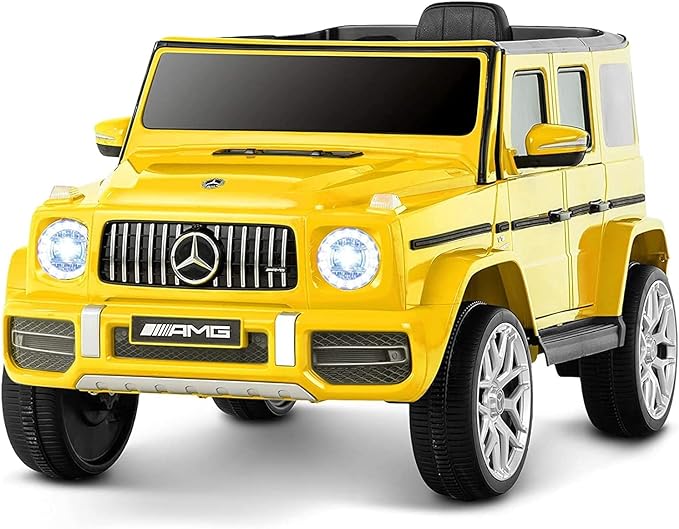 Currently undercutting our other ride-on cars due to a massive sale, this totally-not-a-Mercedes-G-Wagon offers much of the same features for less! Your tots can enjoy the auxiliary stereo system, elevated ride height, and, perhaps best of all, an interior actually modeled to resemble the real G-Wagon's dashboard and center stack. Not a bad touch for something you'll never fit in.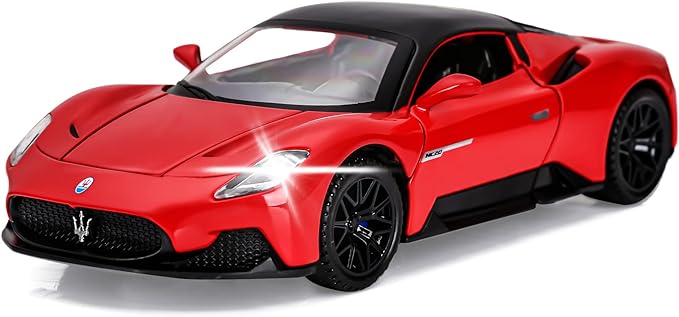 Here's an exciting one! Haven't seen a pull-back car with functional lights since 2 Fast 2 Furious was new, but this Maserati MC20 die-cast is certainly cooler than the plastic Honda Civic I had with the same features. This 1:32-scale model is constructed fully out of metal, complete with functional lights, its own display stand, and working doors, frunk, and engine cover.