Prime Day 2023 is here, which is always a fun excuse to stuff the trunk of your car, truck, or SUV with all the Amazon automotive essentials you've put off buying long enough.
What is Prime Day and when do the deals start?
So what is Prime Day? Well, a few years ago, Amazon recognized that the summer months between Memorial Day and Labor Day were a baron wasteland for sales opportunities. As any smart company would do, Amazon decided to invent its own holiday – thus Prime Day was born.
This year, Prime Day (which is always more than one day) falls on July 11 and July 12. Shoppers can find opportunities to save across TVs, smartphones, home goods, and yes, even automotive products. Stay tuned on this page as we update it with all of the best Amazon automotive accessory deals.
In the days leading up to the event, watch this space for ongoing sales where you can still save a ton, and be sure to bookmark Deals on Wheels for the best daily car deals online, all year round.
Car care & tools
Returning to your car with a dent in your bumper because some moron tried to fit their Suburban-sized SUV in a Miata-sized parking spot is downright infuriating. But without knowing who did it, there's not much you can do about it besides suck it up and file an insurance claim or ignore it and move on.
With a dash cam, however, you could review the footage and report the license plate so they're held liable for the damage. There you go, a dash cam pays for itself after one incident, and the VanTrue N2 is one of the best-reviewed models you'll find. Just make sure you account for cable management. I use these clips to keep wires out of my way when I'm cruising around in the Alfa Romeo.
This Craftsman kit includes a PVC air hose with the coupler and plug assembled. In the box, you'll find a chuck with a plug, a blow gun with a plug, and a tire gauge as well as a blow gun with an OSHA safety nozzle, rubber tip, and three inflator adaptors.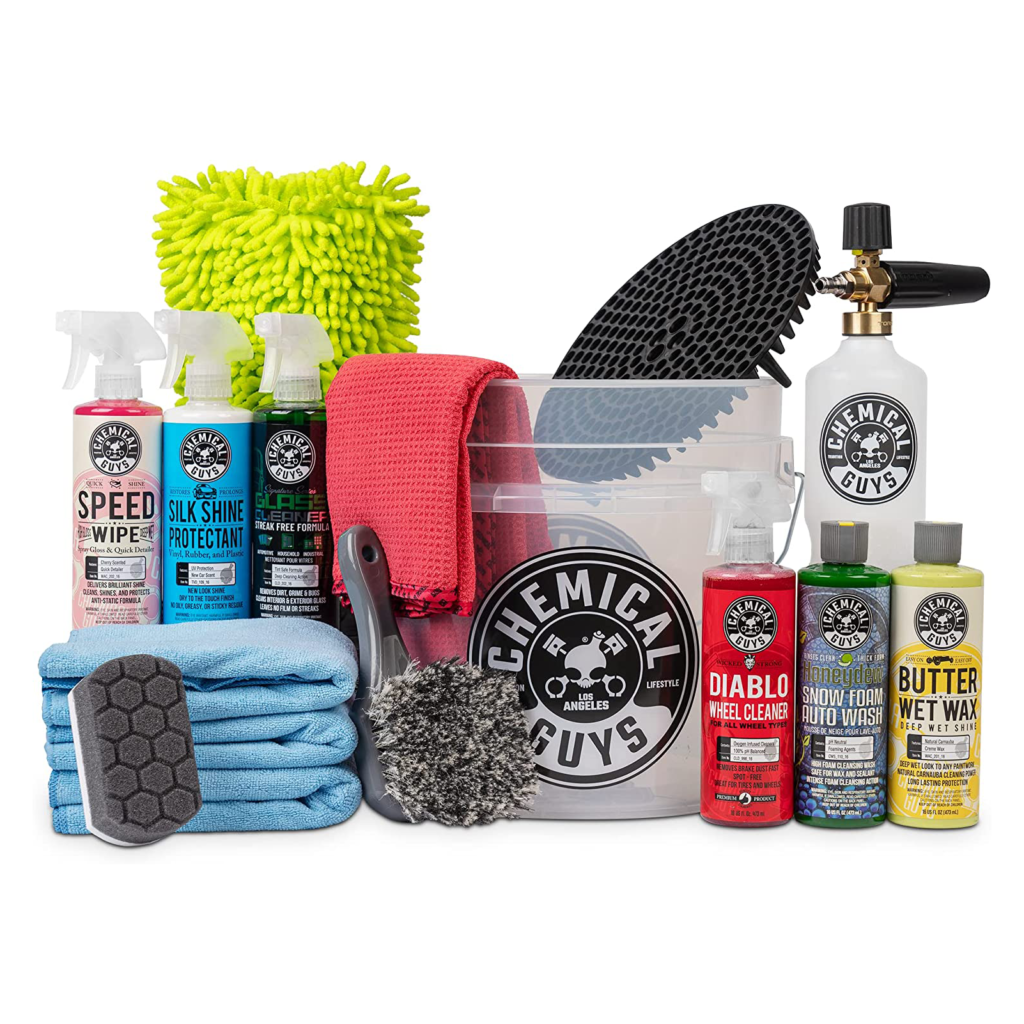 While the name Chemical Guys sounds like it could be the next Breaking Bad spin-off, it's one of the most reputable car cleaning companies around. Now I don't want to disparage our friends at Malco Automotive (where you can get 10% off everything using our exclusive ACCELMOTA10 promo code), but The Guys are doing a Great Job building a name for themselves as a competitive alternative to pricier detailing brands.
This lightweight impact driver has built-in LEDs to allow for high visibility without shadows when working.
With this, you'll never again feel helpless on the side of the road with a dead car battery. Instead, you can give yourself a jump, thanks to the multi-voltage charger under the hood of this must-have for all drivers. We can't count how many times we've had to use ours at NYCars & Coffee to help out random drivers.
Jump start your car when your in trouble or even use the battery bank to charge your smartphone, tablet, or other mobile devices.
Leave no streaks after washing and detailing your car. These microfiber towels are super absorbent and dry quickly.
No streaking or smearing—just an all-in-on ceramic coating spray to keep your car clean and polished for long-lasting protection.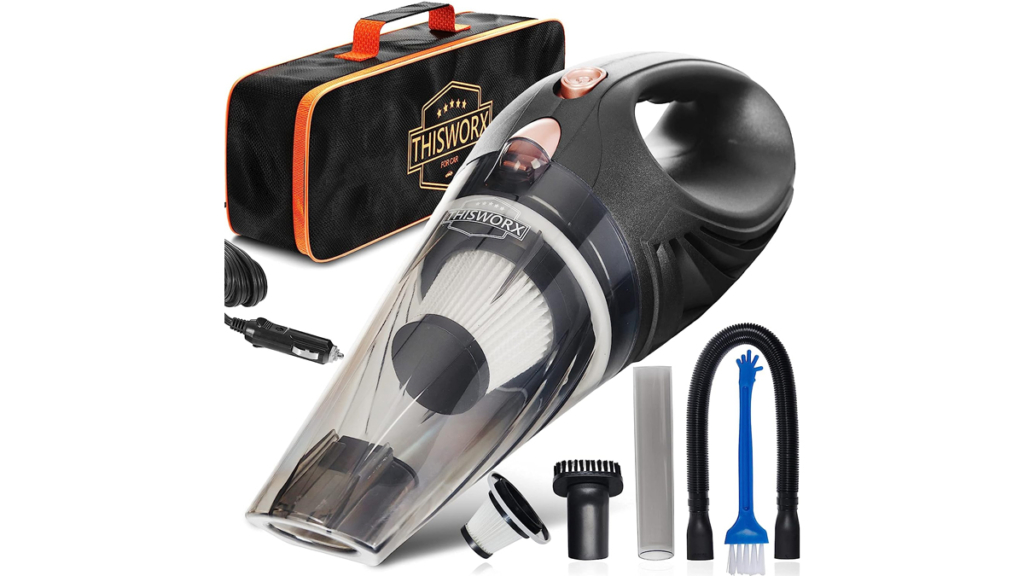 Amazon has an extensive assortment of car care products, be them this odd cleaning gel that, while it looks weird, actually does work like a charm. As does this best-selling portable vacuum. It comes with a variety of detailing attachments to keep the inside of your vehicle as pristine as the day you drove it off the lot. Clip the coupon for 15% off.
Allow yourself to have ample light when working under the hood. This Milwaukee cordless flood light is compatible with all Milwaukee 18V M18 Li-ion batteries and can even has built-in USB-A and USB-C ports to charge your devices.
It's time to fix that chip that's been staring at you in the corner of your windshield.
Seriously. It's cheap and easy to do yourself. What are you waiting for? Fix your windshield.
The first rule of driving on the beach is to deflate your tires. The second rule is don't forget to fill them back up when you're done wrestling those sandy dunes.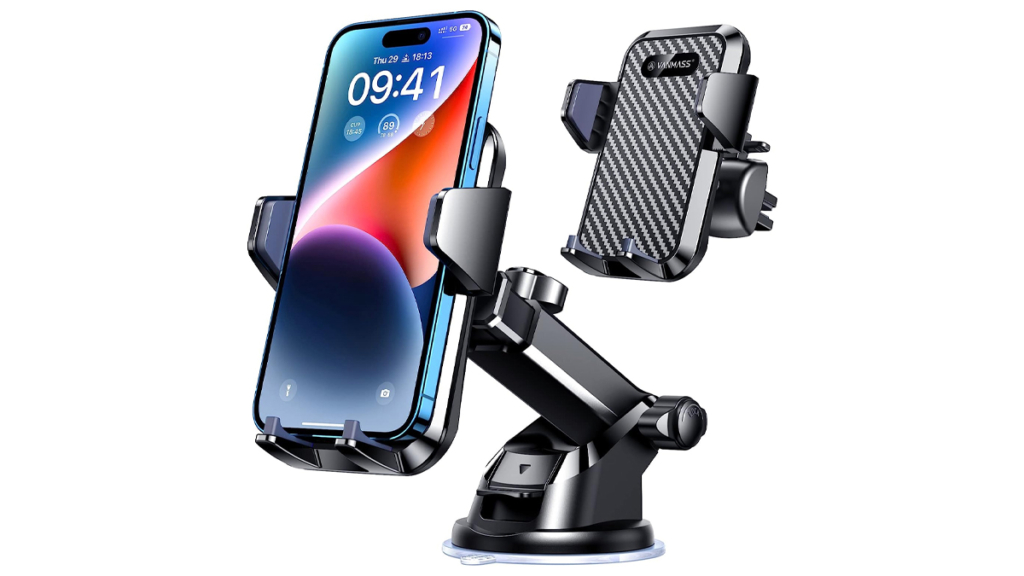 Not every driver is lucky enough to have a large display screen in the center of their dashboard for GPS and music. That doesn't matter though because you can just use your phone for all of that. Just be safe and use a car phone mount. I don't want to see any more drivers looking down at their laps while going 80. This one is currently 28% off.
A lot of cars have built-in USB ports, but a lot of the time they'll struggle to keep your phone even at the percentage its already at. This charger has two USB-C ports and uses Power Delivery to achieve super fast charging with almost any mobile device.
When Aiden Pearce hacks your infotainment system, rendering it useless, a car compass comes in clutch. At least you'll know you're not driving in the wrong direction.
Give yourself that extra bit of assurance by locking your steering wheel in place when you park.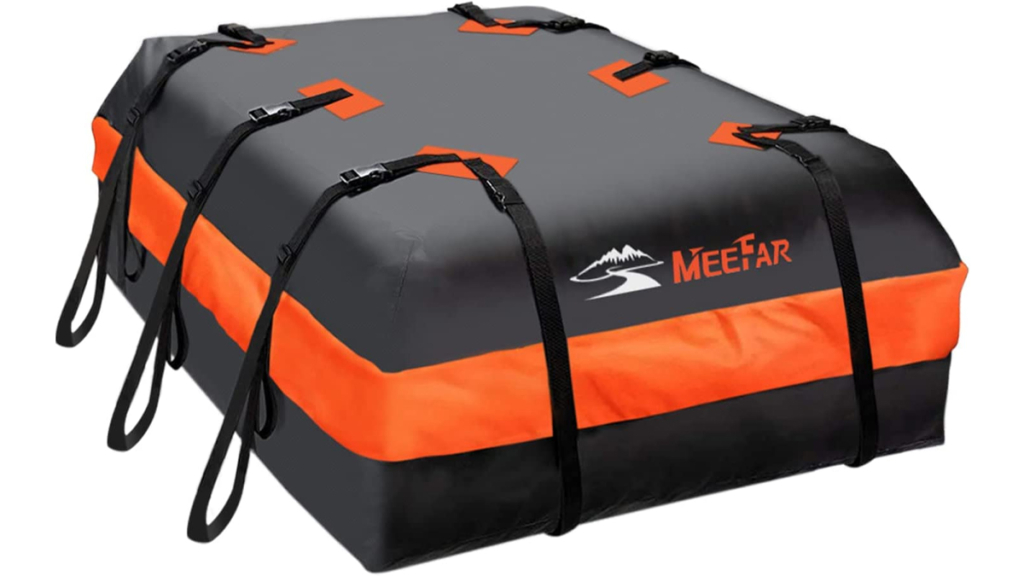 There's no such thing as too much storage. This roof carrier cargo bag is a must-have for any camp outing or road trip for families. The material is both waterproof and tearproof and it's easy to strap in. You'll be able to hold between four and six suitcases inside. Right now it's 35% off with another $20 off when you clip the coupon.
Fit up to four bukes on the back of your car, truck, or minivan with this hitch mount for your next family outing. Clip the coupon to save an additional $12 on top of the 20% off for Prime Day.
Okay not exactly a car accessory, but who doesn't love some Hot Wheels, huh?