There's no slowing progress, and in the automotive world, that means going electric. Some automakers have jumped in with both feet and billions of dollars, while others have been slower to hop on the train. Toyota and, by extension, Subaru, have been slow to develop and release new EVs. However, we got our first taste from both automakers this year with the new Toyota bZ4X and Solterra, respectively. The 2023 Subaru Solterra shares a platform, drivetrain, and much of its engineering with the Toyota bZ4X but has enough Subaru DNA to make it unique.
The Solterra is all-new for 2023 and we're still waiting to hear more about next year's model. That said, we can speculate that the automaker may offer a more rugged Wilderness trim of the 2024 Subaru Solterra. We also expect the company to add an extended-range model to the line as well.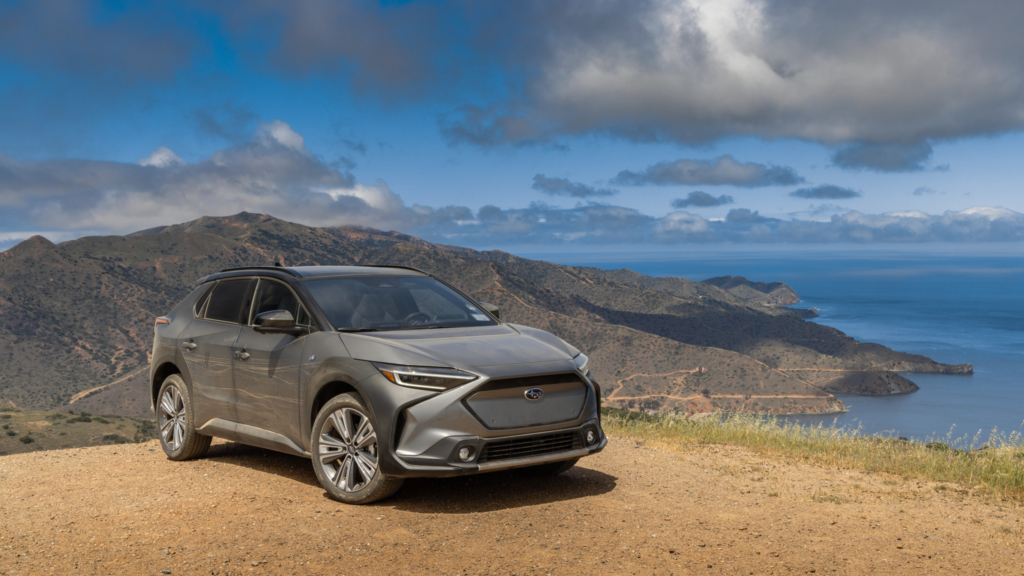 2023 Subaru Solterra price, specs, and range
The 2023 Subaru Solterra is available in three trims. Each trim comes standard with all-wheel drive and a dual-motor powertrain making 215 horsepower and 249 pound-feet of torque.
2023 Subaru Solterra Premium
2023 Subaru Solterra Limited
2023 Subaru Solterra Touring
The Solterra is an interesting first EV from Subaru, as it's more expensive and has less range than the Toyota it's based on. That said, the Toyota bZ4X is front-wheel drive by default, while the Subaru gets standard all-wheel drive, which likely accounts for the price difference. While the Hyundai Ioniq 5 is a few thousand dollars cheaper, it requires added-cost upgrades and trims to get all-wheel drive.
Another hangup for Subaru is that the Solterra isn't eligible for federal tax credits under the current rules. The requirements changed with the introduction of the Inflation Reduction Act. Under the new legislation, only electric vehicles that have undergone final assembly in North America are eligible for federal tax credits. The Solterra and the Toyota bZ4X are both built in Japan, disqualifying them from the program.
Despite that, the Solterra fits nicely within Subaru's catalog and can actually do off-road-y things. It's more expensive than most of its lineup, but it's not outrageously more costly than higher trims of the Subaru Ascent SUV. It's also not entirely out of line with its rivals' pricing and offers decent value for the money. However, the Subaru could use more range. Its charging speed is also limited to 100 kW, slower than the newest EVs from Korea, such as the Hyundai Ioniq 6.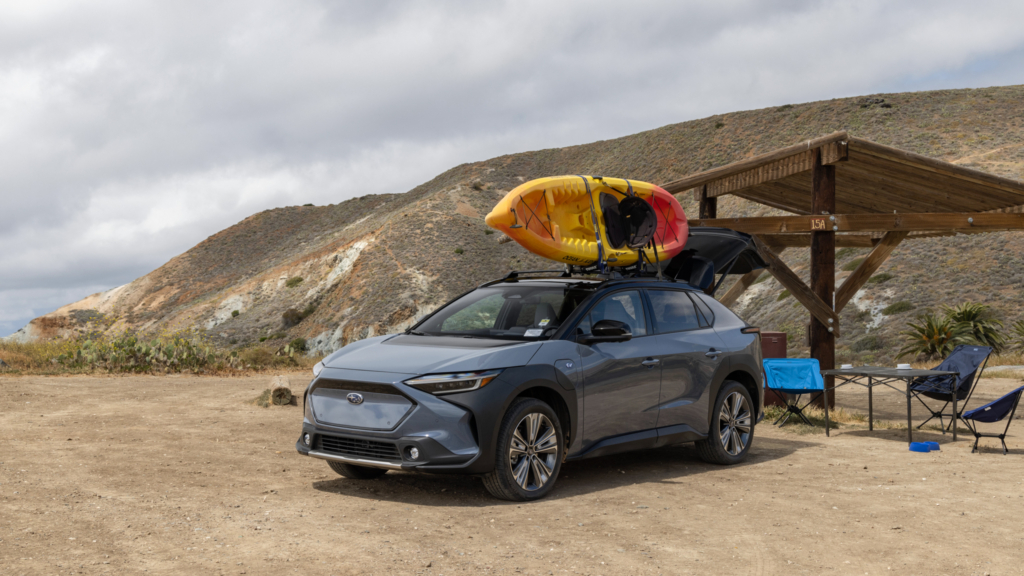 Subaru Soltera vs Toyota bZ4X: sibling rivals
The Subaru Solterra and Toyota bZ4X are nearly identical in many ways but differ in a few key areas. Subaru equips the Solterra with standard all-wheel drive, whereas Toyota gives the bZ4X front-wheel drive to start. Buyers can add AWD to the Toyota, but it comes at the cost of range. That said, the Solterra and bZ4X return identical numbers with all-wheel drive considered. Neither vehicle is particularly exciting to drive or quick, and both take longer than many other new EVs to charge.
Going forward, we know Toyota has other EVs in the works, including new SUV models. Subaru hasn't been as forthcoming with its electrification plans, but much of its EV development is likely tied to Toyota. This means we'll see something from the automaker soon. A company official has stated the need for several EV models by 2025, which is a good sign for Subaru EV hopefuls.
Subaru Solterra interior: not Solterrible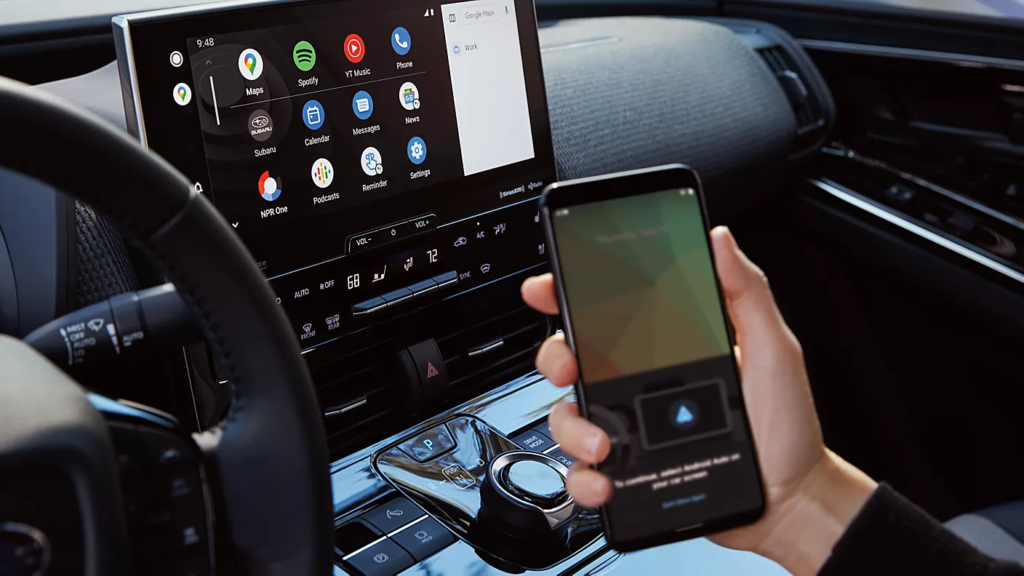 The Subaru Solterra interior, for example, is almost the same as in the Toyota bZ4X, as they both offer the same headroom, legroom, and passenger space. Their interior designs are also strikingly similar, and both offer great tech. Toyota equips a standard 12.3-inch display, while Subaru buyers get a standard 7-inch display with the option to upgrade to a larger unit. Safety equipment, cargo space, and exterior dimensions are also closely aligned.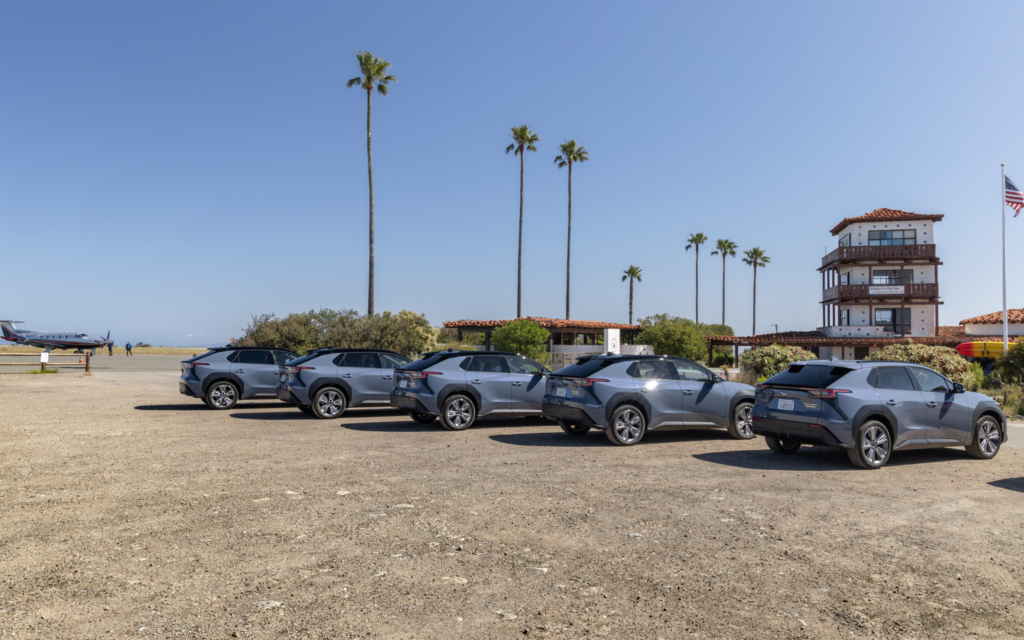 Subaru news: Into the wilderness
Though we're here talking about Subaru's electric ambitions, the automaker's standard vehicle lineup is one of the most targeted, focused product lines in the industry. Subaru listens to its customers and delivers models and features that they want, which is why the company is expanding its Wilderness line to the Crosstrek for 2024. By adding light but legitimate off-road capabilities, Subaru gives its customers a rugged vehicle that remains usable every day.
Subaru has been characteristically quiet in 2023. However, the company did take the opportunity to tout its vehicles' safety credentials earlier this year. Five 2023 Subaru models earned Top Safety Pick awards from the Insurance Institute for Highway Safety (IIHS), meeting the organization's new, stricter standards for side-crash safety. Individual models have been long-running award winners, such as the Forester, which has more Top Safety Picks than any other small SUV, and the Legacy, which earned the award for its 18th consecutive year.
Despite initial skepticism about its styling, the Subaru WRX is also seeing success. In a world where it's nearly impossible to buy a new Toyota GR Corolla or Honda Civic Type R at MSRP, Subaru has made the WRX accessible and affordable. While the non-STI model may not be as "hot" as the Type R or GR Corolla, it's an extremely fun car that can actually be found in the wild, making it a significant win for Subaru.