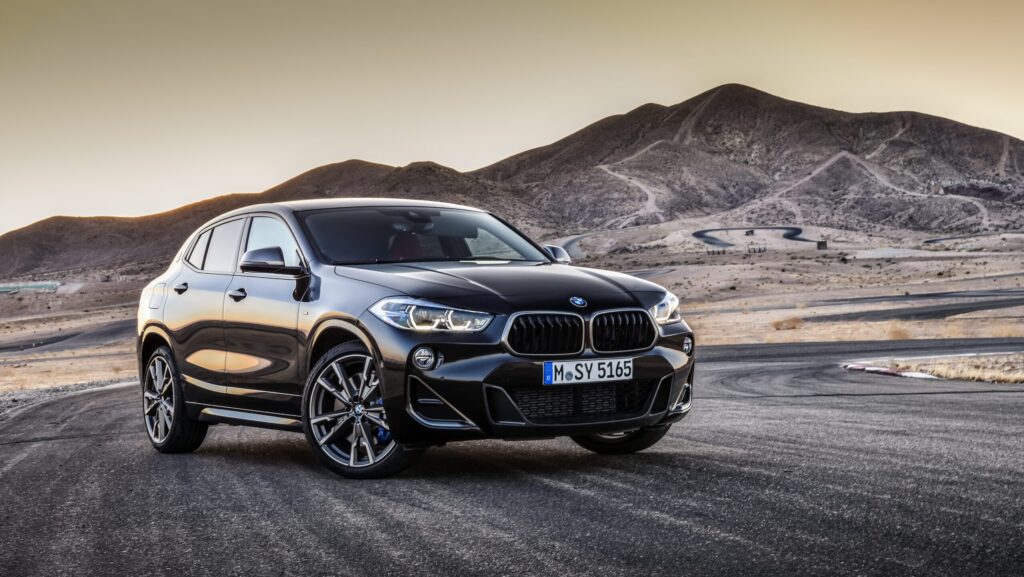 BMW and their X series vehicles are nothing new. The original X5 debuted in 1999, not long after we had the X3 in 2003, then the X6, and so on with the various other X models. But the newest one is the latest generation of the BMW X2 lineup, based on the same architecture as the BMW X1 and the Mini Countryman. The first generation F39 BMW X2 was produced from 2018 to 2023, with an LCI (BMW for facelift) in 2021. It sold over 380,000 thousand worldwide. And it looks like that was enough for BMW to continue making a whole new version for 2024. It's something we all hoped for, as the prior model was pretty good!
The second generation BMW X2 has dropped, and it's immediately apparent that BMW wants the sports activity coupe to stand out from its competition. Didn't matter how. The lines are more pronounced and acute. It produces an almost boxlike look that impresses BMW's new design language onto whoever sees it, with the aggressive front end and large grilles that seem like if it wanted to, it could swallow up all the world's oxygen without hesitation. While the previous generation X2 lacked the aggressive slanted rear hatch most of these crossover coupes have, the new model has no shame in showing off its coupe styling.
If this is the sort of look you like in your crossover, um, sorry, "sports activity vehicle," then the 2024 BMW X2 might be the right buy for you. So come on through as we break down all the little specs and tidbits we know about BMW's upcoming not-an-SUV.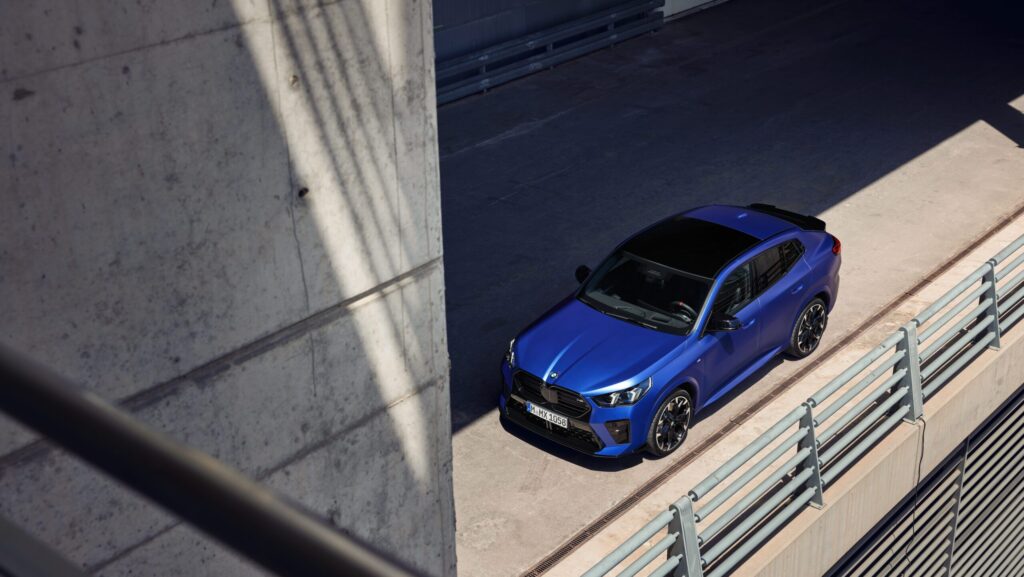 BMW X2 price and trim levels
So far, the new X2 is available with two trim levels, the xDrive28i and the M35i. The xDrive28i starts at $42,000, and the M35i will base at $51,400. It is set to go on sale in March of 2024.
Standard equipment all models
Standard equipment xDrive28i ($42,000)
Standard equipment M35i ($51,400)
– 7 Speed StepTronic dual-clutch transmission
– BMW Curved Display with iDrive 9
Active blind spot detection
– Frontal collision warning with city collision mitigation
– Lane departure warning
– Active park distance control
– BMW navigation
– Apple CarPlay and Android Auto compatibility
– Sirius XM with 360l and 1-year platinum subscription
– LED headlights
– Dual-zone automatic climate control
– Power Tailgate
– Privacy glass
– Automatic high beams
7 Speed StepTronic dual-clutch transmission
BMW Curved Display with iDrive 9
Active blind spot detection
Frontal collision warning with city collision mitigation
Lane departure warning
Active park distance control
BMW navigation
Apple CarPlay and Android Auto compatibility
Sirius XM with 360l and 1-year platinum subscription
LED headlights
Dual-zone automatic climate control
Power Tailgate
Privacy glass
Automatic high beams
– 20-inch M V-spoke bi-color wheels style
– 873M with all-season non-runflat tires
– Aluminum hexcube trim with ambient lighting
– Shadowline exterior trim
Illuminated kidney grill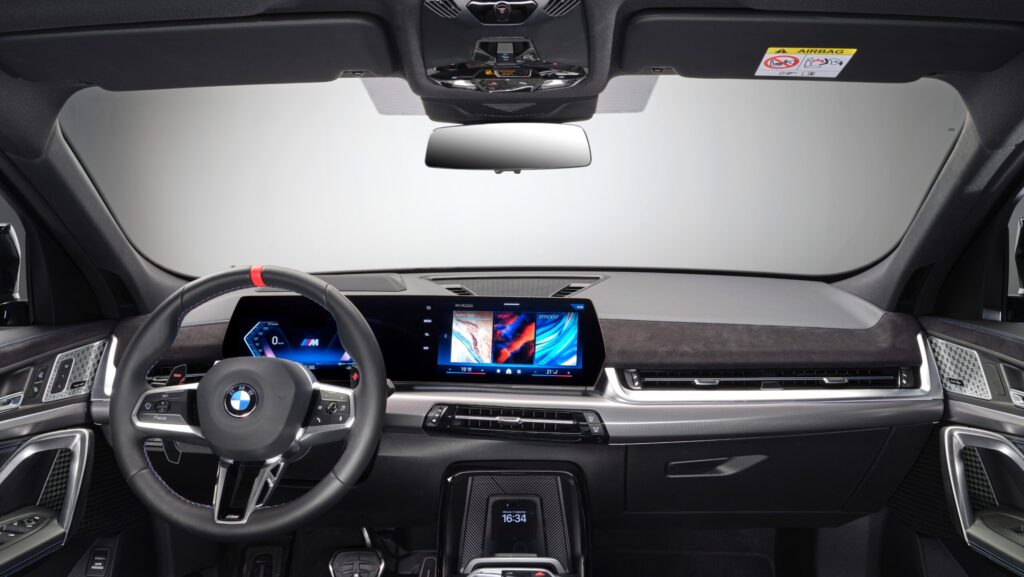 BMW X2 interior and technology
The X2 comes with all the tech BMW can offer the compact SAV. The dash gets the newest BMW treatment with their Curved Display, made up of two screens. One 10.5-inch screen functions as an information display for the driver, and another 10.7-inch screen handles controls, both behind a single piece of glass. The latest version of iDrive is available with in-car gaming, video streaming capabilities, and BMW's cloud-based navigation system.
Most safety features like blind spot monitoring, collision warning, and lane departure are standard equipment across both models. Of course, there are plenty of options to add on, too. Various packages provide hands-free driving up to 40 mph and a live view inside the vehicle. You also won't need a dash cam anymore, as the X2 can record collision events for you. The X2 also has its own version of Sentry Mode and will use the cameras for surround view to record when the alarm system detects movement around the vehicle, à la Tesla.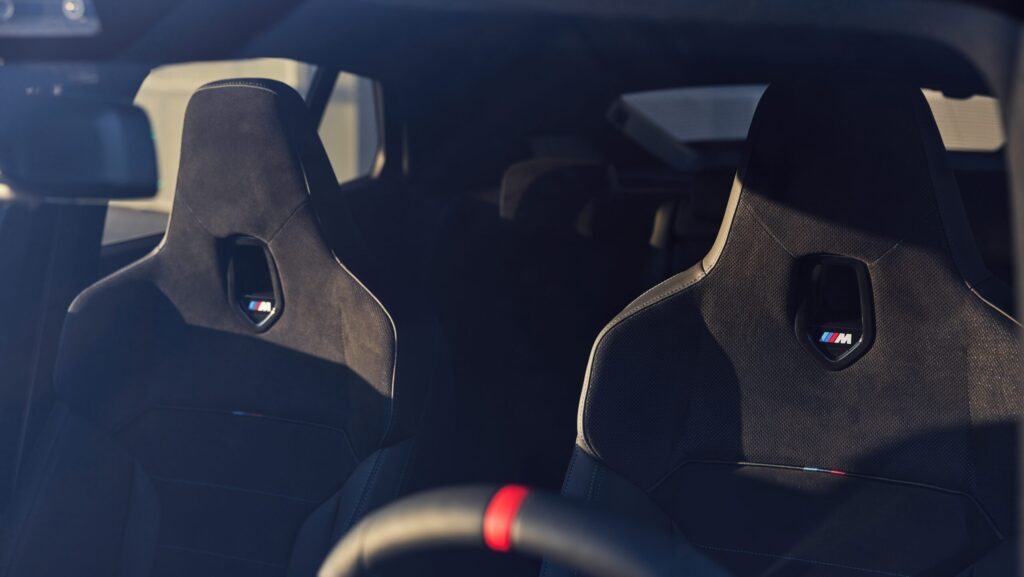 Standard interior colors
M Sport seat color
– Black
– Mocha
– Oyster
– Red and black bi-color
– Atlas grey and smoke white bi-color
– Black with blue contrast stitching
Technology Package
Premium Package
Driving Assistance Professional Package
– Convenience Package
– Parking Assistant Plus
– Head-Up Display
– Live Cockpit Professional
– Surround View w/3D View
– Technology Package
– Universal garage door opener
– Interior camera
– Harman/Kardon Premium Sound System
– Extended Traffic Jam Assistant for limited access highways
– Active Cruise Control with Stop&Go
– Active Lane Keeping Assistant with side collision avoidance
– Evasion Aid
– Front Cross Traffic Alert
BMW X2 exterior dimensions and luggage capacity
| | |
| --- | --- |
| Measurement | 2024 BMW X2 |
| Length: | 179.3 inches |
| Width: | 72.6 inches |
| Height: | 62.6 inches |
| Wheelbase: | 106.0 inches |
| Track width: | 62.3 inches |
Normally, this is where we'd spin off anything beneath that sheet metal into its own interior dimensions table. Unfortunately, such information other than cargo capacity was unavailable at the time of writing. We shall remain vigilant and update this hub with a dedicated interior space section as more information is released.
| | |
| --- | --- |
| Luggage capacity: | 25.3 sq. ft. |
| Luggage capacity (rear seats folded): | 51.7 sq. ft. |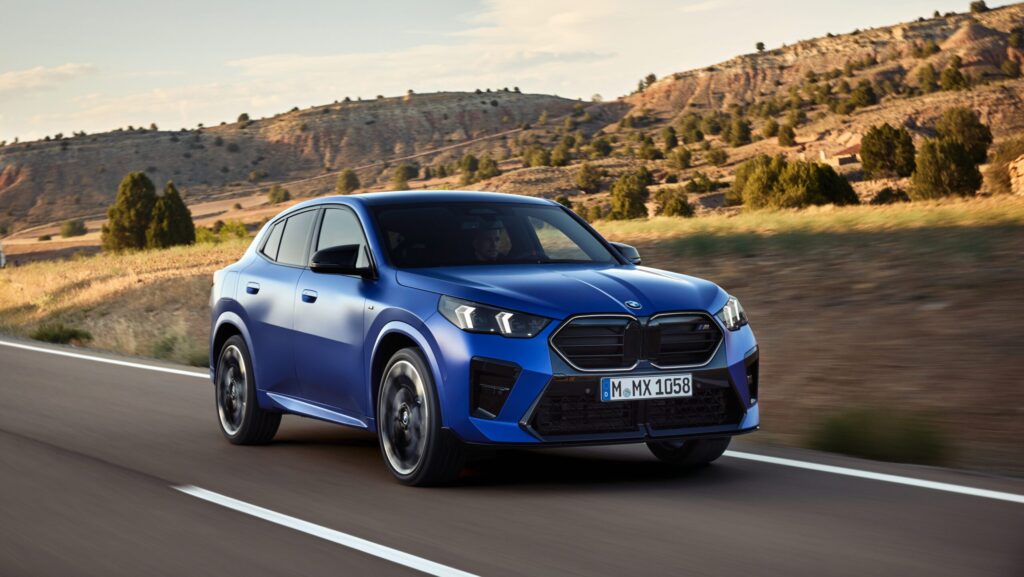 BMW X2 engine, transmission, and performance
And while the 2024 X2 has grown slightly compared to the old model, it also gained some power. Both trims are equipped with BMW TwinPower Turbo engines. If it's the xDrive28i you're after, you'll get a 2.0 four-cylinder Miller cycle engine making  241 horsepower and 295 pound-feet of torque. And if you want to keep up with your buddy's E36 M3, you should opt for the M35i, which has the highest output available from BMW's four-cylinder engine family. It puts out 312 horsepower and 295 pound-feet of torque and even carries over the main caps from the six-cylinder variant. It'll reach 60 in 5.2 seconds. However, we know this is utter crap as the Germans love to underrate their stats, so expect these hunchbacks to rocket themselves even quicker than advertised.
| | | |
| --- | --- | --- |
| Stats | X2 xDrive28i | X2 M35i |
| Horsepower: | 241 hp @ 4,500 – 6,500 rpm | 312 hp @ 5,750 – 6,500 rpm |
| Torque: | 295 lb-ft @ 1,500 – 4,000rpm | 295 lb-ft @ 2,000 – 4,500 rpm |
| Weight: | 3,803 lbs | 3,840 lbs |
| zero-to-60: | approx. 6.2 seconds | approx. 5.2 seconds |
Both are standard all-wheel drive, and the 8-speed automatic has been replaced with a 7-speed dual-clutch transmission. The transmission has a built-in mechanical limited slip differential that gives the X2 the ability to send power where it's needed. This works well with the all-wheel drive to make a vehicle of its size handle much better than one would expect, much like a fattened hot hatchback in a way.
The M35i is sold with adaptive suspension with adjustable frequency select dampers as standard, and so can the xDrive28i if equipped with the M Sport package. The M Sport will also add Sport Steering, with a quicker steering ratio and BMW's Servotronic speed-sensitive steering.
The brakes are standard floating calipers on the xDrive28i, while the M35i has M Sport brakes with a fixed four-pot caliper in the front. If you want better brakes on the front of your funny little "sports activity coupe," you can opt for the M Sport package. The X2 will get an upgrade to M Sport brakes for the lower-end model, and if you check the right box, the M35i will get the spicier M Compound Brakes. They'll come equipped with a grey caliper instead of red and a massive 15.2-inch rotor.
M Sport Package (xDrive28i)
M Sport Professional Package
– 19-inch M double-spoke bi-color wheels style 871M with all-season non-runflat tires
– Shift paddles
– Adaptive M suspension
– M Sport Brakes with blue calipers
– Aluminum Hexacube trim with Ambient Light
– M Steering wheel
– Aerodynamic kit
– Shadowline exterior trim
– Mirror caps in black (xDrive28i)
– M Sport Brakes with red calipers
– M Shadowline lights
– Rear spoiler (xDrive28i)
– Extended Shadowline trim
– Optional M Compound Brakes with grey calipers (M35i)
Overall, I'd have to say that the 2024 BMW X2 is a solid, albeit odd-looking, offering. It has numerous options to transform into a somewhat unique entry in a rather bland segment. BMW didn't specify every color available outside their faux car configurator, but you will have access to the frozen (matte) paint lineup and maybe even individual color options. So go nuts! Order one that isn't white or dark grey! Perhaps a bright green, and you can pretend you're driving a miniature Lamborghini Urus.
As for additional specs, dimensions, options pricing, and figuring out how it drives, we'll have to wait for its Spring 2024 release date to draw nearer. Until then, let's sit and gawk at the X2 and all its frumpiness.