What's better than the power to shop? That would be MO POWA, BABEH! There's not much power in see the merch behind a screen. You want to lay some hands on them and try before you buy. At least that's what digital merch factory and YouTube giant, Donut Media, aims to do with its newfound friendship with clothing and lifestyle retailer, Zumiez.
As mentioned in social media posts and self-plugs within their videos, Donut Media now sells their popular lineup of clothes and accessories at Zumiez, which kicked off on August 5. To celebrate, Donut hosted a launch party at their local Zumiez store, a branch located in the Del Amo shopping center in Torrance, California. Such an event drew hundreds of attendees with the typical meet-n-greet autograph signings and giveaways, as well as the public unveiling of their Money Pit BMW E36's new wrap and the appearances of Lo Z and their EG Honda Civic project.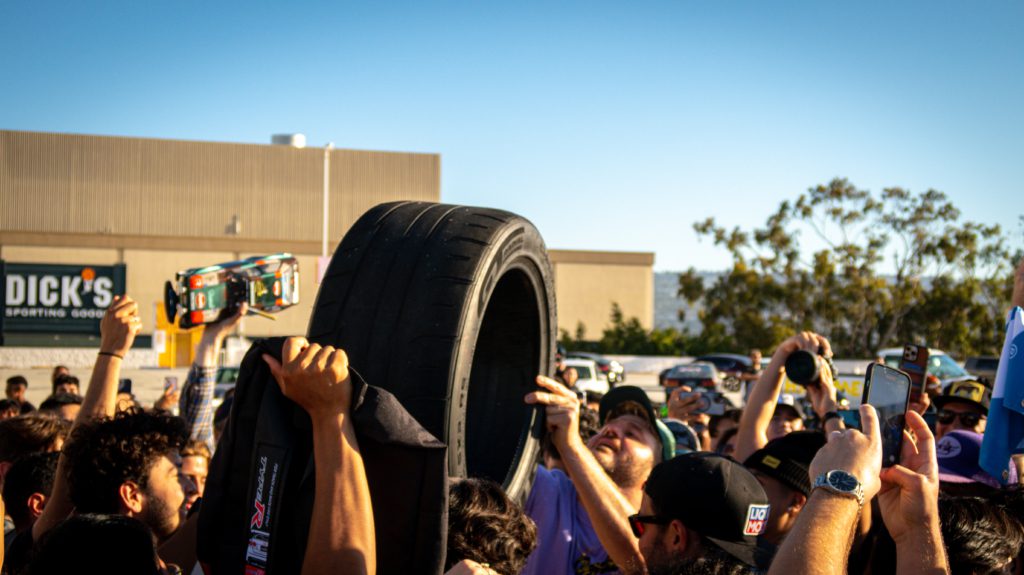 While attending the meet, it was clear that it's just as much of a community gathering and celebration of blue-collar car culture as anything else. Fans of the channel gathered from all over to enjoy themselves. Attendees ranged from budding gearheads to Gen X veteran hobbyists, with cars varying from G80 M3s and A90 Supras to S197 Mustangs and Mk3 Volkswagen Golfs. From slammed and stylish to track-built and purposeful, there was an admirably broad and colorful spread of cars – much like the people.
Scores gathered in awe and admiration of each other's metal. Many more lined up around the perimeter of the garage to be next in line for autographs from the hosts, whose celebrity status seems to have attracted more than Donut thought it would.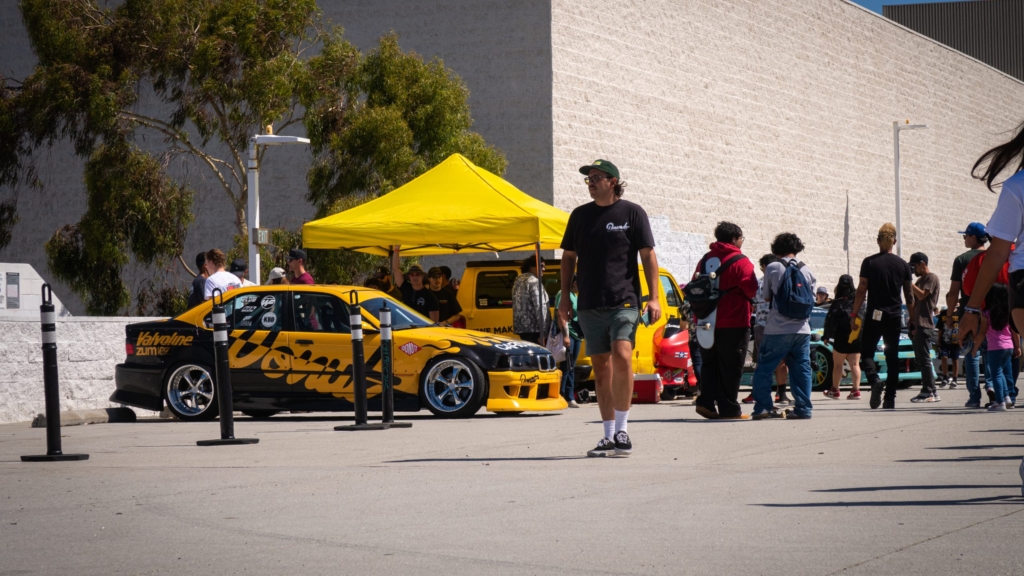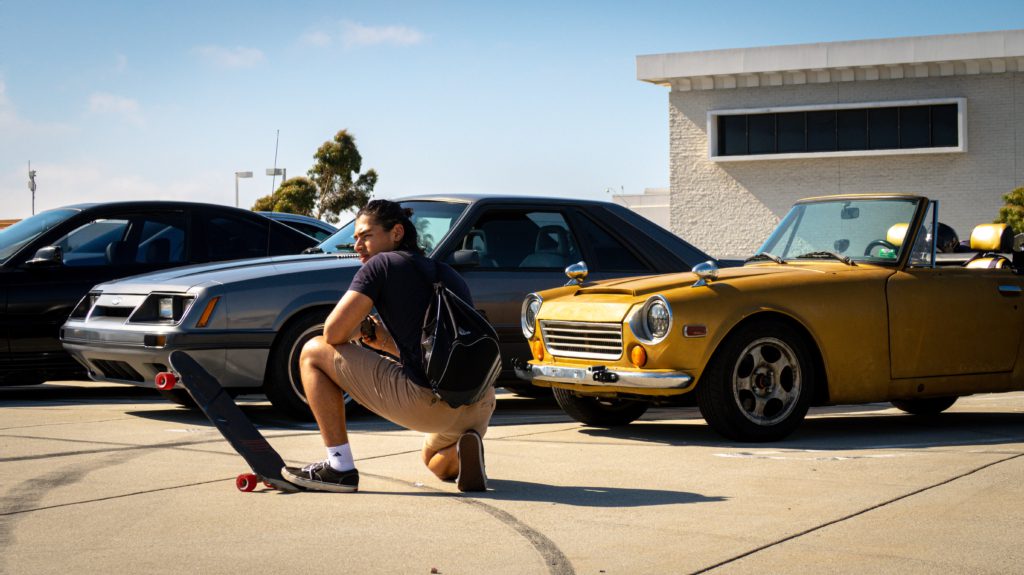 "Dude, we had people showing up at seven in the morning," exclaims Donut technical producer, shop director, and Formula D driver, Adam Knapik. "We have people who said they came from Wyoming and Texas just to be here."
Of course, this wasn't merely some excuse for Donut to throw a party in the middle of a mall. The importance of the Zumiez collab for Donut, as it would be any major merch brand including Adam LZ, Illest, and Key Street is increasing their reach.
Shopping malls across the country are a new front for the media giant to sling its now-famous line of clothes and accessories to consumers who may not feel bothered to buy online. Now, enthusiasts can lay hands and fit the merch themselves, rather than regrettably buying a size too big or small just because one company's sizing isn't quite the same as another's. Or at least that's the positive and practical way to look at it. Mall shopping's still the fun way to go and now merch hunters have more options from a lovable marque when they walk through the door.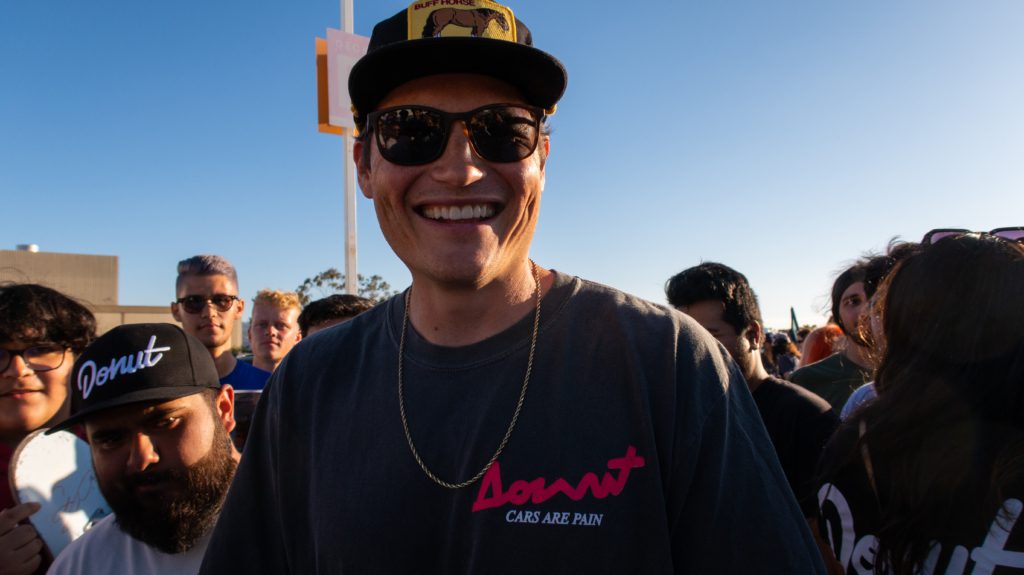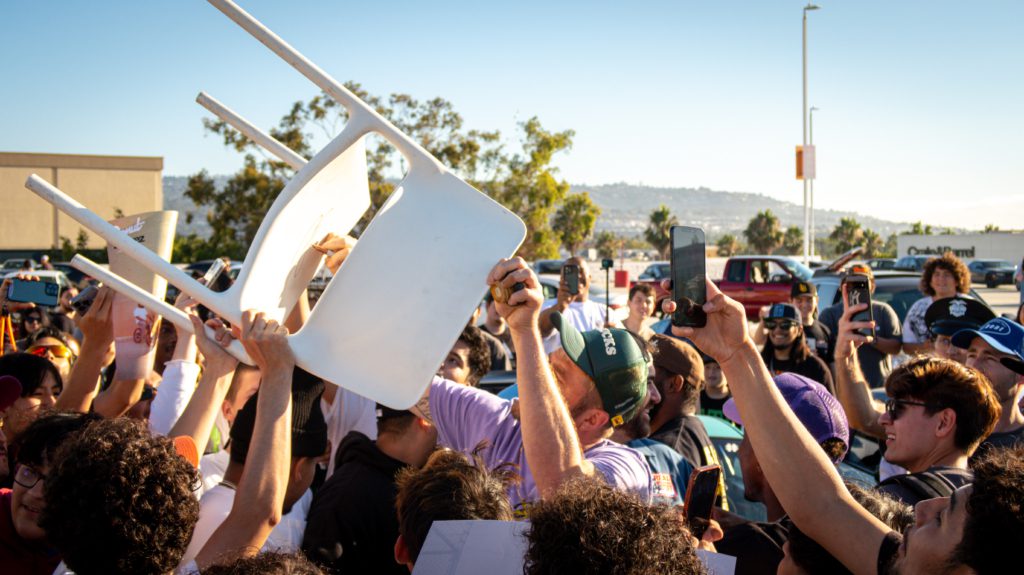 In all its grandeur and hype, did this moment shift anything within the automotive landscape? Not really, no. Many new cars hardly do that, let alone a clothing line. But it's nice to know that Buff Horses and Boost Creeps swag is a bit more accessible and easier to buy for those who enjoy that option. And what better way to send the message than a gathering of like-minded hobbyists? Good news for helping to keep the lights on for a channel that did, in fact, send shockwaves through the content creation landscape and spawned a whole new generation of enthusiasts.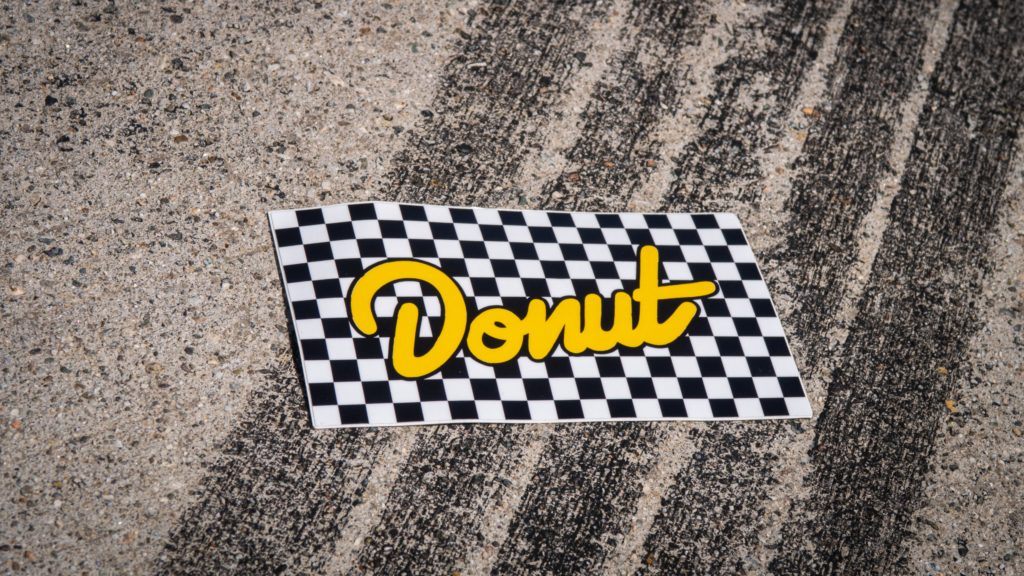 Big congrats and best wishes to you, Donut Media. The community looks forward to the next big thing.