We're Ford Mustang fans here at Acceleramota. I've long been a die-hard fanboy, and our founder and CEO claims to have converted after witnessing them in the flesh in Detroit. So of course we're excited to see more of the inner workings behind one of the most intriguing and exciting tuner ponies, the RTR Mustang, which had recently completed suspension testing and validation. And thanks to their press release shared with reputable forum, Mustang7G, we have the scoop on everything that goes into making a fast Ford go faster.
Following months of exciting launch events, photos, and a dealership tour, the RTR Ford Mustang officially completed suspension testing at the North Carolina Center for Automotive Research or NCCAR. At the helm and relaying feedback to the development team was IMSA driver, Billy Johnson. The young driver recently championed the Ford GT GTE cars during their stint and previously helped develop the Ford GT supercar, the Shelby GT350 and GT500 sports cars, and the Mustang GT4 and FP350S race cars.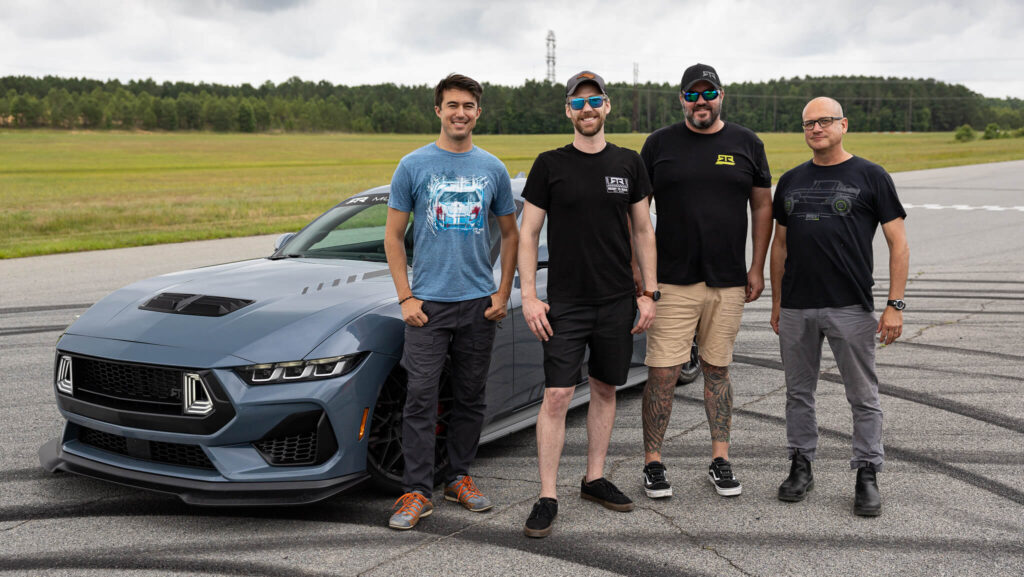 Under Johnson's guidance, the RTR team could fine-tune every aspect of the dynamics, both on track and over 20,000 claimed street miles, to pursue confidence-inspiring neutrality with plenty of room for adjustability. To achieve this goal, it meant fiddling with the adjustable dampers, sway bars, and different tire packages.
Different sizes for the Nitto NT555 G2 tire packages and adjustable suspension will allow customers to skew grip levels to their liking and induce traits such as under or oversteer. RTR intends to offer a squared set of 275-wide tires and a staggered set of 305-wide front and 315-wide rear tires, mimicking packages found on the Dark Horse and previous Mustang Mach 1 and Shelby GT350.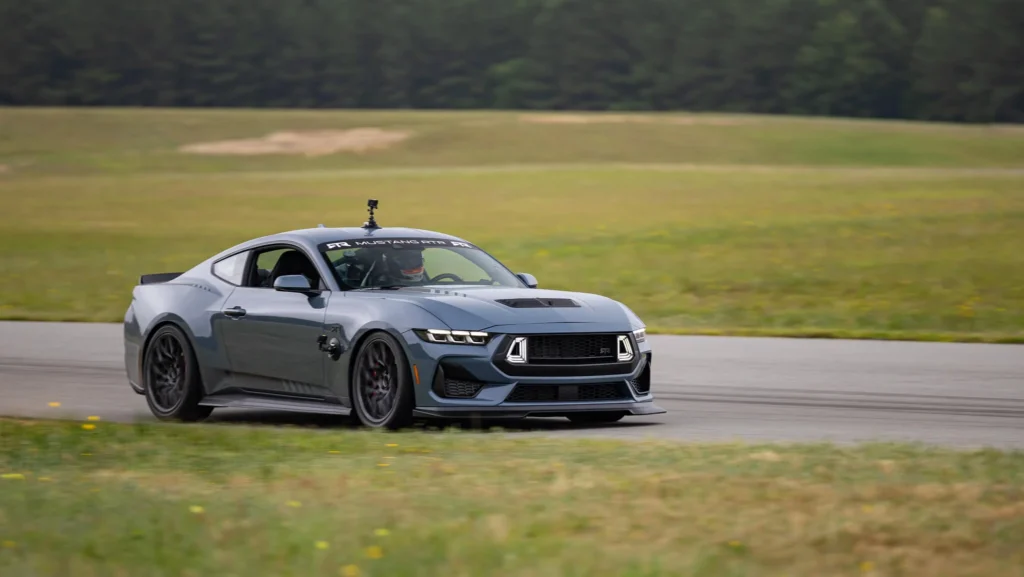 According to their test results, the RTR Mustang lapped NCCAR two seconds quicker than a stock Mustang GT Performance Package. Even cooler, a stickier tire setup on top of their suspension package shaved another 1.2 seconds, widening the gap between a modified and unmodified Mustang GT to a lifetime in motorsports. Mind you, this is merely their "mid-tier" Spec 2 model, which still leaves room for a supercharged Spec 3 and (fingers crossed) a widebody Spec 5.
In a separate walk-around video, two-time Formula D champion and RTR founder, Vaughn Gittin Jr., expresses transparency regarding the current RTR's base setup. It reportedly won't strive to be the winner at any given driving discipline, but it will ship with a neutral chassis setup that's still potent on track out of the box but easy to tune for customers wanting more.
Founded in 2011, RTR Vehicles – Ready To Rock – has been acclaimed for what are perceived as the most youthful Ford Mustangs, forgoing the alleged "Boomer" status of legacy tuners like Roush or Shelby American, for slightly less money. And while its eccentric identity may deter some would-be buyers, there's no denying the individuality and tunability rarely seen from rival tuners or factory cars. Or at least not for the same money.
So yeah. We're Mustang fans here at Acceleramota. And the RTR Mustang might just tickle our fancy a little bit more.