A practice as ancient as the martial arts: waxing. No car detailing job is complete with some good old-fashioned wax. Whether it's that thick, goopy stuff out of a tub or that quick-and-easy magic sauce in a spray bottle, a good car wax can add a layer of protection and shine to your car that you never knew you were capable of adding. And as much as I personally hate washing cars, I do love the satisfaction of watching that wax sparkle like diamonds once it's said and done. So, with Amazon Prime Day deals still ongoing at the time of writing, do yourself a favor and treat your car's paint to some car wax at a great price. Your clear coat will thank you later.
Although not explicitly listed as a Prime Big Deal, it sure as heck should be. At a mere $15 when writing, this top-notch liquid wax from a big-name legacy brand slashes nearly half off its original sticker price for the same great quality. This 16-ounce bottle is loaded with Meguiar's hybrid ceramic formula, reportedly good for long-lasting protection, excellent water-beading, and a glistening shine we yearn for so much in a good car wax. Numerous gilded reviews praising its ability to make good on its claims make it one of the most acclaimed detailing products on Amazon.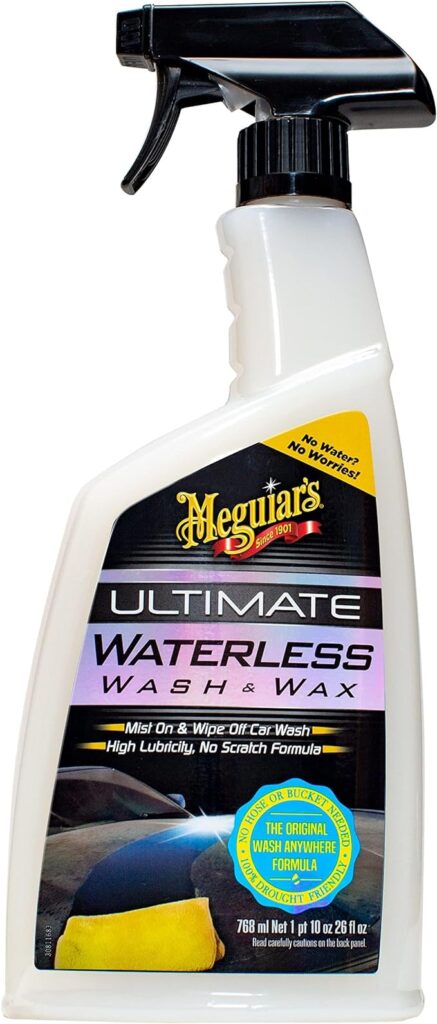 For those who live and die by "Ain't nobody got time for that," Meguiar's Waterless Wash & Wax is a great on-sale solution for those who put bandaids over stab wounds. Kidding! But in all seriousness, there's nothing wrong with a quality quick detailer in a pinch, especially when your ride's a little dusty at the car show, and you just need to give it a rapid, wax-like sparkle in seconds. No water is necessary, the clear coat remains protected while bolstering any existing wax, and Meguiar's claims it's also safe for use on chromes, plastics, and glass.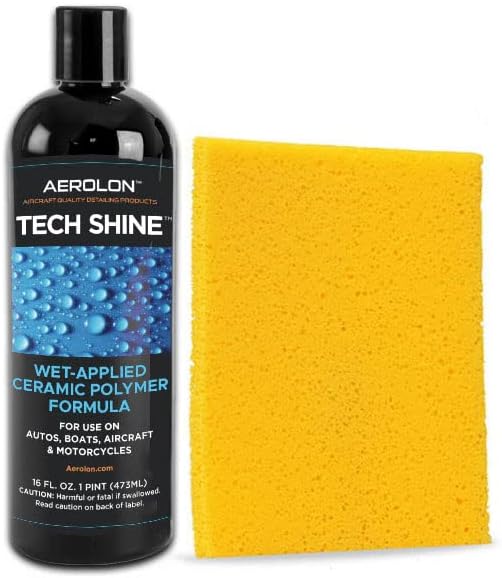 Here's an oddball choice by an oddball brand. Aerolon's Tech Shine Ceramic Polymer is the perfect choice for car nerds. Or bikes. Or boats. Or planes. Or just about everything in between. Being an Air Guardsman, I can infer that "aircraft grade" likely means higher strength and concentration to ensure the integrity of the wax layer when exposed to freezing ambient temps, the heat of the engines, or immense speeds. It reportedly won't deliver show-stopping, Concours-level shine, but it'll certainly take care of that clear coat for a long time. So, if you're looking for a reliable shine for your 2024 Ford Mustang Dark Horse or your P-51D Mustang warbird, this is the liquid wax for you.

Here's a take on the popular spray wax formula by the legacy wax brand that literally has it in its name. Its hybrid formula provides a trustworthy barrier against water and grime and can reportedly last up to six months between applications. Akin to quick detailers and wash-and-waxes, it's also safe for use on chromes, plastics, and glass. And dare I say, it's a heck of a deal right now at less than $14 per 16-ounce bottle. Normal pricing still sits at a budget-friendly $17.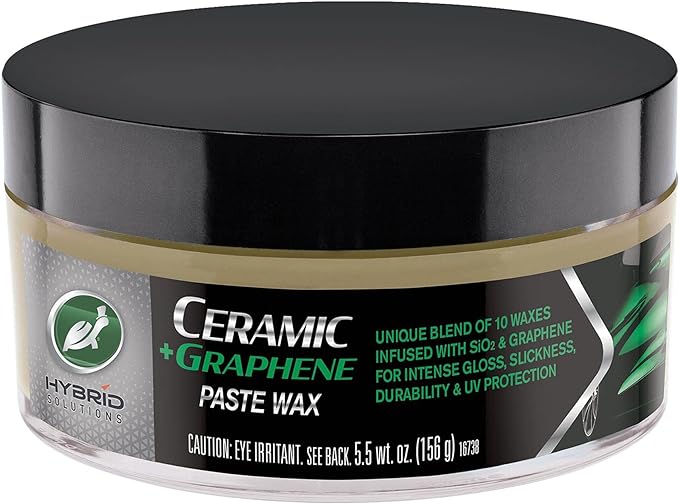 Ah, we can't have a car wax round-up without ever featuring one for the traditionalists who value the potency and superiority of old-school paste wax. Miyagi would be proud to smear this on this fleet on classic Americarna. Long popular for liquid and sprays, this paste now features a hybrid ceramic and graphene formula for enhanced UV protection and slickness that will make an afternoon of waxing on and waxing off worth its weight in spades.

The hot new name on the market strikes back with their hot-ticket ceramic car wax. And boy, does that bottle look good sitting on a shelf next to some Pit Vipers and the keys to a C4 ZR-1. Chemical Guys claims to have introduced the first-ever "hyperwax," with unmatched protection, slickness, and shine with its silicone dioxide gel-based formula. And most intriguing of all, it's claimed to be safe for all surfaces, including glass and chromes. Given Chemical Guys' strong track record of highly effective products, I have no reason to doubt them, and neither should you.