In just a few short years, TikTok solidified itself as not only an app for entertainment but more for information, especially in the commerce space. Watching creators share real and honest reviews on products has made several of these items go viral, and rightfully so. Getting to see a product be truly used has helped catapult small businesses and made life easier in several different categories. Here are a few of the best car accessories from viral TikToks, as sold on Amazon. Many are certainly odd yet lovable little doohickeys that only fellow internet weirdos may like, but some are sure to be fan favorites for you, too. So have a little fun this holiday season and happy shopping!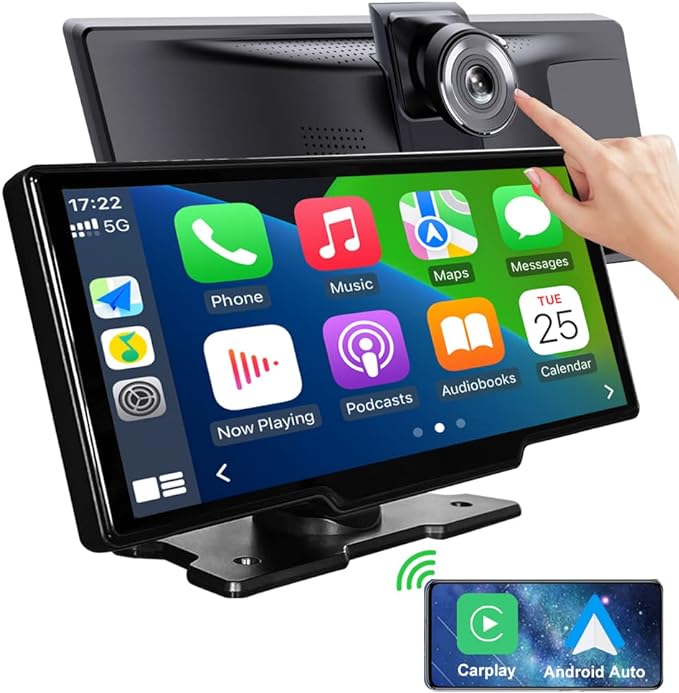 Dashcams have been a brilliant accessory for cars for a while now, and not just as a safety measure. If you have an older vehicle that isn't equipped with the latest screens for navigation and entertainment, this is an easy-install alternative. These are a great asset for commuters or for those who do a lot of travel. Being able to record an unfortunate situation can help with accidents for you and for others. Easy access to maps, phone calls, music, podcasts, and more can improve the nightmare of driving in traffic or long distances. Also, we are certain law enforcement will appreciate you keeping your hands on the wheel and not any and all devices.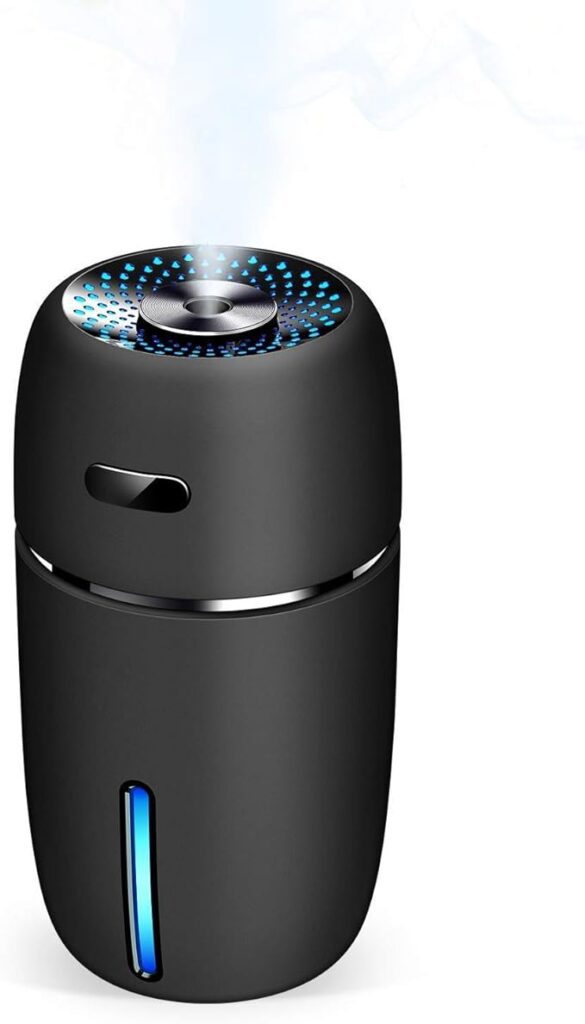 A car humidifier might not be something you immediately think you need, but as someone who does a lot of road trips, it can be a necessity. Older vehicles with not-spectacular AC can be a menace to your lips and skin. Dry air blasting in your face and eyes for hours is a different kind of hell. This mini humidifier can run for up to nine hours in one mode or almost five hours in the other. It is UBS-powered and is whisper quiet if you're a driver who likes the serene solitude of the open road sans noises. It shuts off automatically, fits securely in cup holders, and is a great companion for the winter months.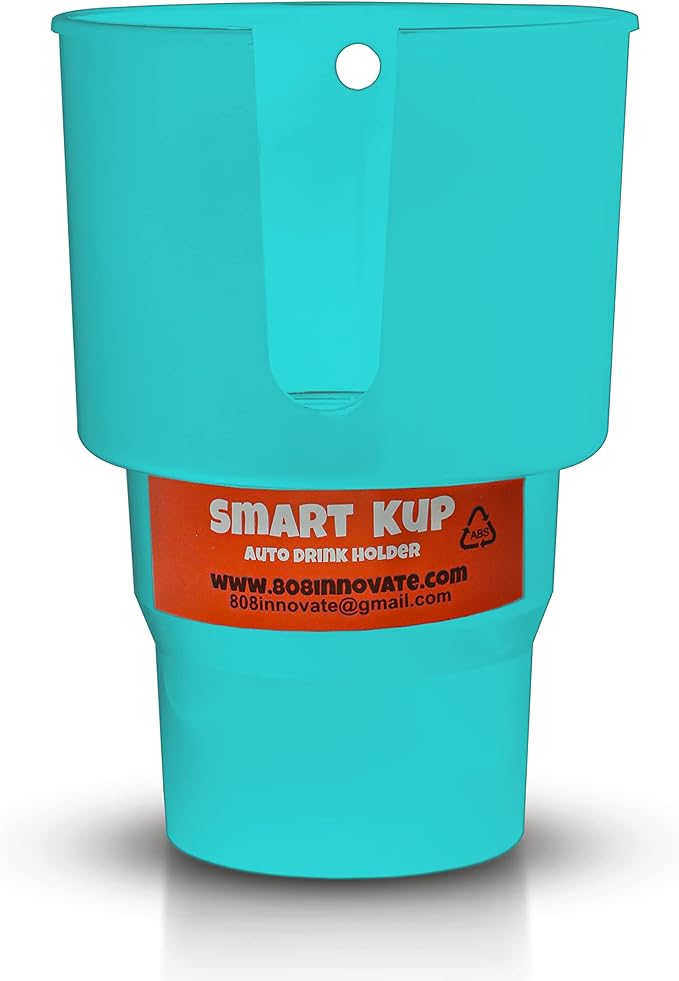 We live in a time of multiple water bottle preferences, and not all cup holders are created equal. This Smart Kup holder is not only a favorite of TikTok but Amazon as well. While this rose in popularity as everyone and their mother bought a Stanley, it fits plenty of other brands snuggly. Yeti, Hydro Flask, and Nalgene all work with this. What kind of blows my mind is just a regular coffee mug can even be tightly in one of these. I'm not that wily, but who am I to judge? I love my Amazon Basics water bottle, FYI.
Just don't spill if you like to raw dog your open coffee mugs with java fresh from Hell's pits.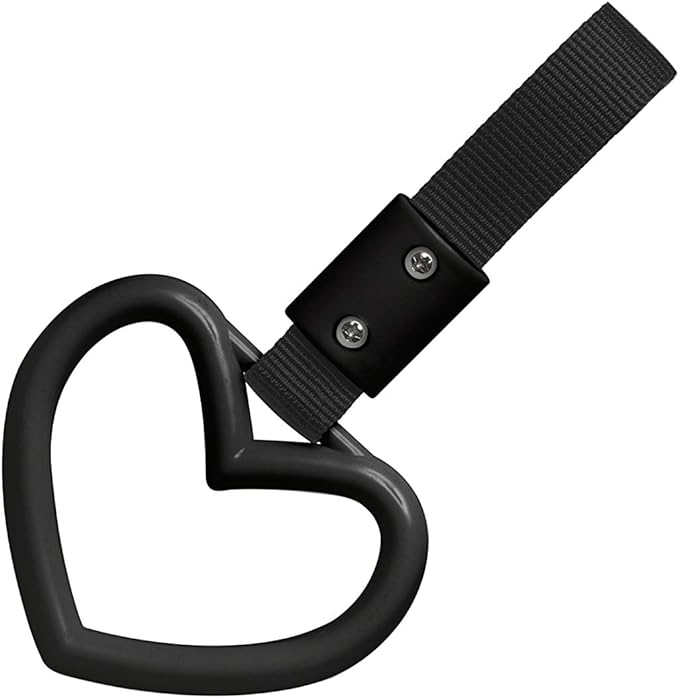 Function and style. These Tsurikawa Rings are a definite statement piece and come in a ton of different colors and even shapes. These can absolutely just be decorations, from bumpers and mirrors. But if you're someone who needs a little help getting into a vehicle that's higher up, these are so helpful for you and your passengers. for that extra boost.
Also, who doesn't want a little dash of cutesy JDM charm?
(Editor's note! If the intent is to use this as a drift charm, you mount it hanging just beneath your back bumper. If it's broken, scuffed, or torn off altogether after a drift session, you are running at an appropriate ride height. Don't be a dunce who just mounts it anywhere on the exterior and still calls it a "drift charm." I'll fight you personally. Love, Jeric.)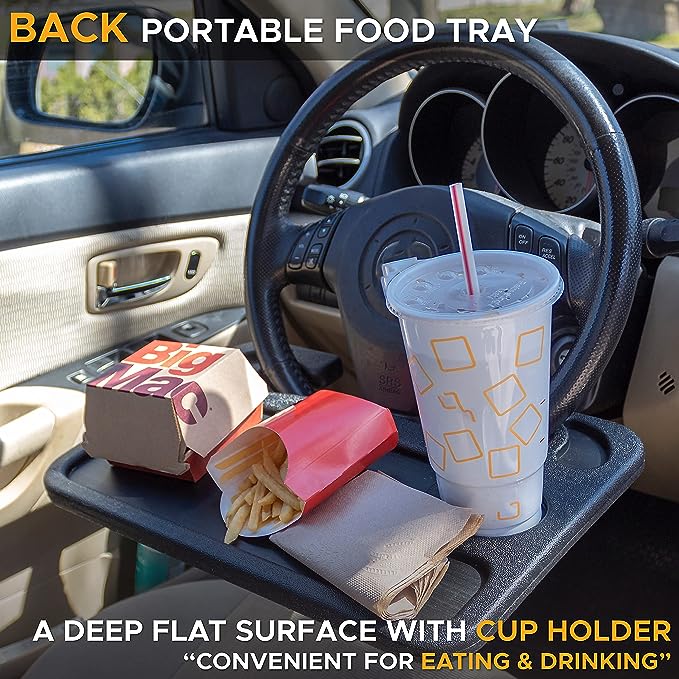 We would never condone using one of these while driving; I'm not entirely certain how you could, but just don't. However, if you do travel a lot and pitstop for meals or to check in with work, these trays are handy to have. Slipping easily onto the steering wheel makes meals less messy and more enjoyable. Car lunches don't have to be a struggle when you're already exhausted from driving. Slim, lightweight, and sturdy.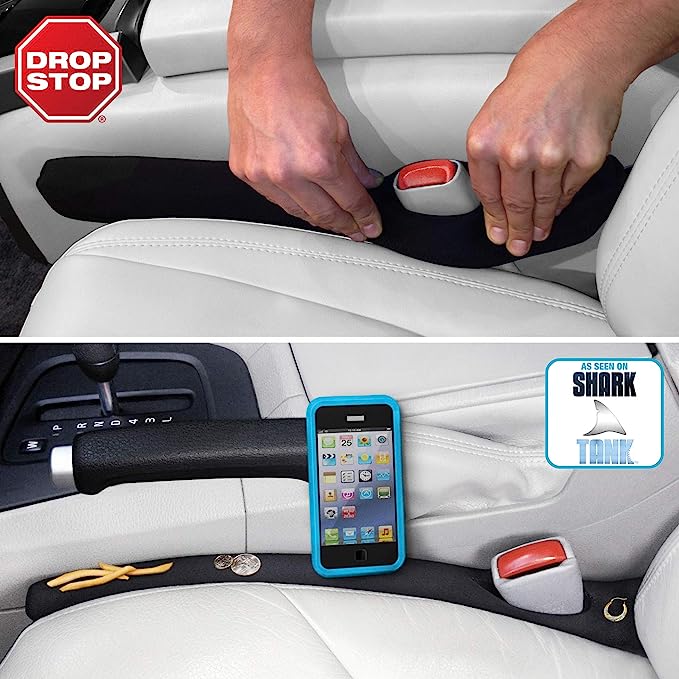 Of all the products I've seen on TikTok, this one is top-tier, and it was even a Shark Tank selection. How many times have you had your keys, phone, or wallet fall between the cracks of the seat, door, or console? We are going to guess a lot. The Drop Stop slides right in and becomes the perfect gap filler, so you never have to dig for important wares again. You get two in a pack, and we guarantee your passengers will appreciate this as well.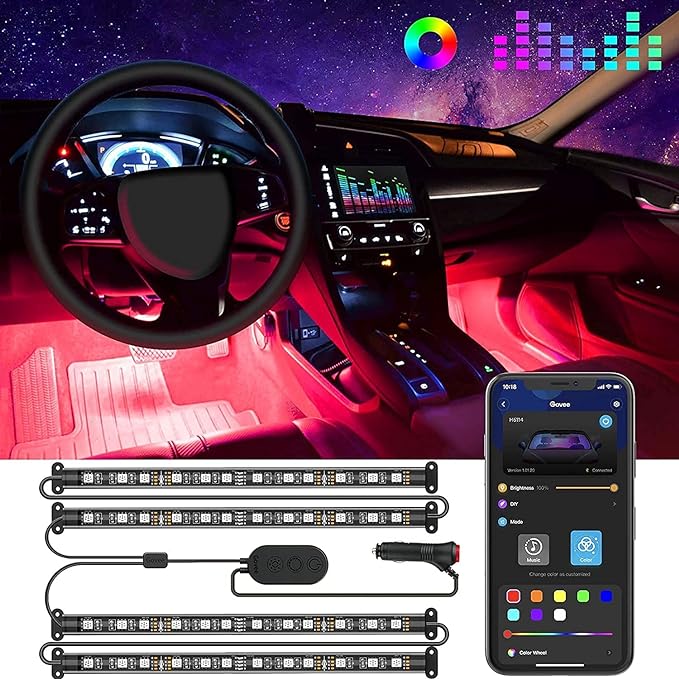 Aesthetic goes a long way, and if you want to be extra, grab these Govee LED Smart Lights. Govee is a great and reliable brand, so you know these car lights are going to be just as ace (like the Type-S underglow kit from our gearhead-specific gift guide, cough, cough). Over 74,000 happy customers can't be wrong. Easy to install, almost anyone could figure out how to stick them up and connect via a car charger. Control the colors and patterns seamlessly from the Govee app. Pick a vibe that fits your tastes or even use these to set the mood on a romantic outing.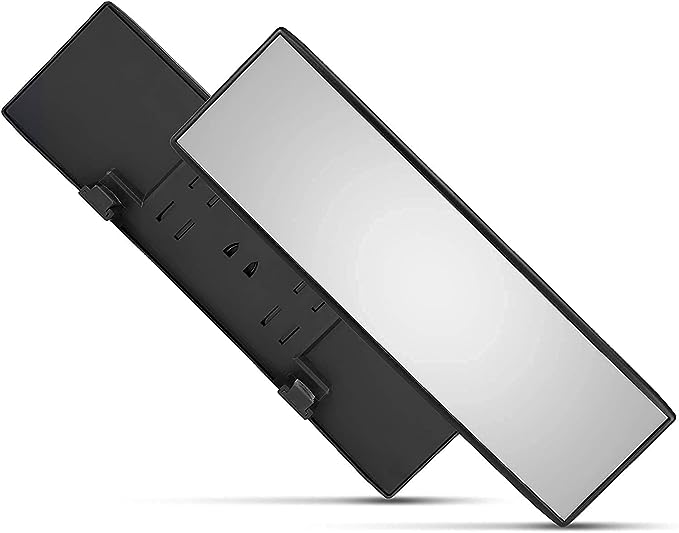 If you're someone who prefers a larger viewing range while driving the Panoramic Rearview Wide Angel Mirror is for you. Just snap this onto your current rearview mirror and expand your horizons, literally. The specific shape is designed to reduce blind spots and lessen distortion. It's never a bad idea to add extra safety precautions. This smart accessory is compatible with most vehicles and is made with high-quality shatterproof glass.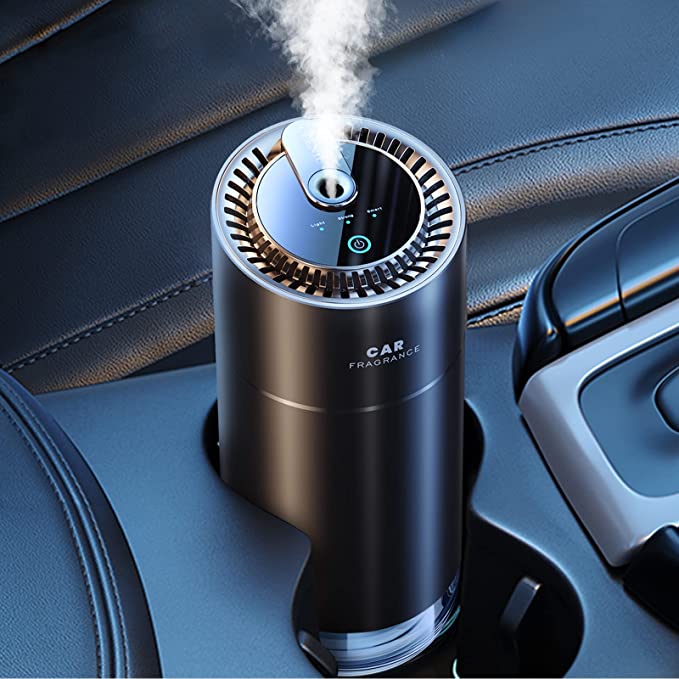 Just because you can't always have a "new car smell" doesn't mean your vehicle should lack a calming scent. This little whiff dispenser comes battery-powered and can run up to 40 days. Cover up must, wet dog, baby diaper odors, and anything else that can happen while on the road. There are three different intensities to pick from for the days you need a little extra funk control. Grab one of the 17 refill scents when you run out too. Switch it up based on season or stay true to your vibe with something light and inviting to make any trip more enjoyable.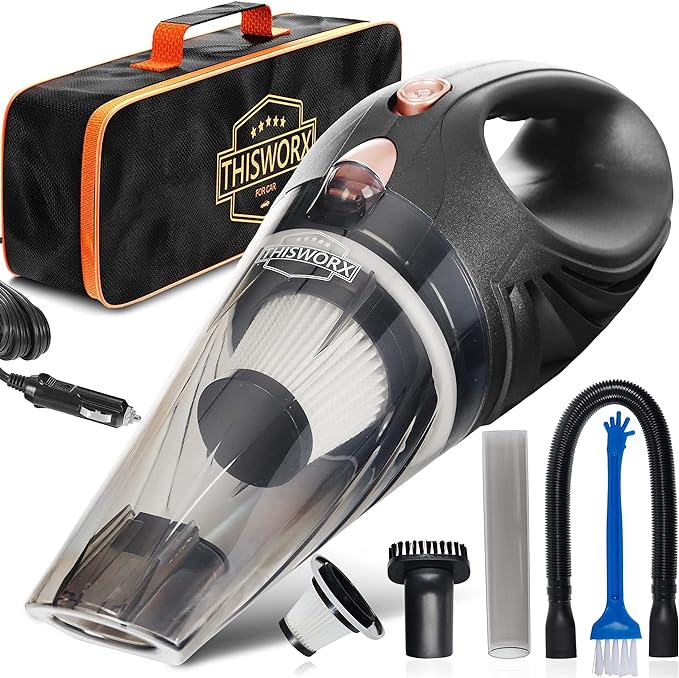 Kids, pets, and significant others can all be messy on long and short trips. Accidents happen, so it's best to be prepared for them. A portable car vacuum is a spectacular item to keep your four-wheeled dream pristine. Snap up crumbs, fur, dirt, and anything in between. With a 16-foot chord that plugs into the lighter, there's plenty of slack to clean a long truck or even a van. Three different attachments give you options for appropriate picker-uppers. Don't pay an arm and a leg for expert detailer again, now you can do it yourself with this 4-star rated wonder.