It's that time of the year for merriness, camaraderie, and caving into the materialistic desires of a highly capitalistic culture! It's the holiday season, and now is the time to snag some hot gifts for the car enthusiast in your life while the egg nog is fresh and Mariah Carey is still thawing from her stasis.
Are you considering surprising your gearhead (or yourself) with some trick new car parts? How about some unique and fashionable apparel? Or how about bits and bobs to make their average commute a little more forgiving? Because God forbid, they dare take their battered project car to work. Everything and more, tailored specifically for the geekier of hobbyists, can be found in our lovely little holiday gift guide at your disposal.
Car parts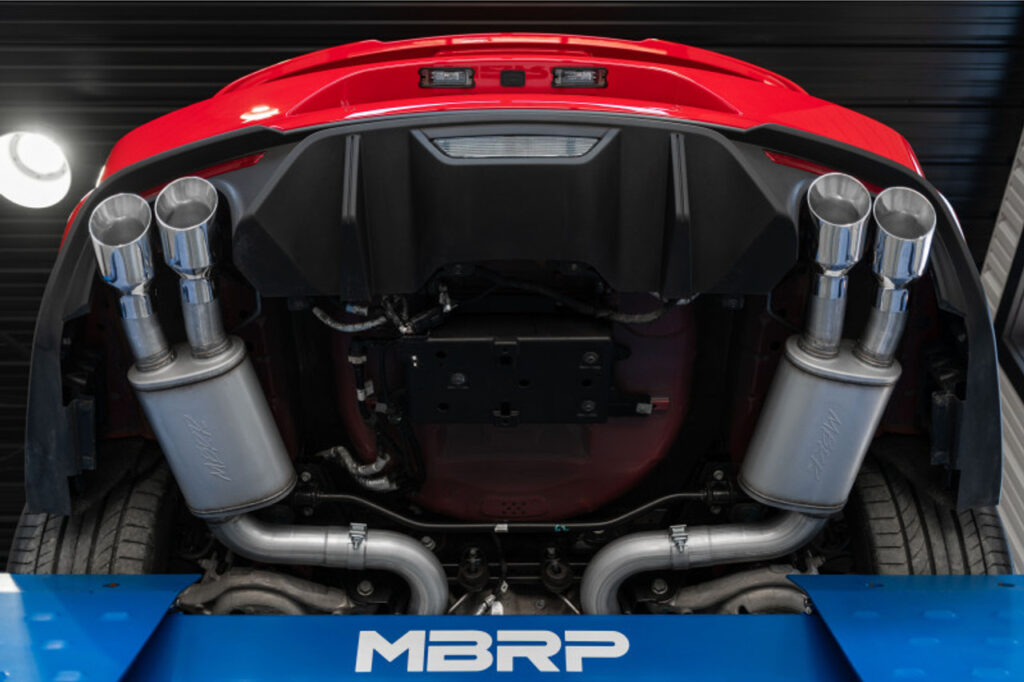 MBRP is a budget-friendly exhaust manufacturer that makes just about any exhaust for nearly any vehicle, on or off-road. How can I be so sure of their worth? Because I rock them. My friends rock them. My old gig at an aftermarket retailer rocked them on shop cars. And they're a strong value proposition, undercutting some rivals by hundreds of dollars. Although some consumers and a few friends reported some tinny raspiness on the most aggressive exhausts, the muffled systems my colleagues and I use are fairly civil and drone-free, with enough bark to remind us we have something special. Most retailers will sell some lineup of MBRP systems, including domestic-centric American Muscle or import-centric Speed Industry, for example. However, we've linked their site above to let you pinpoint exactly what car you're looking for.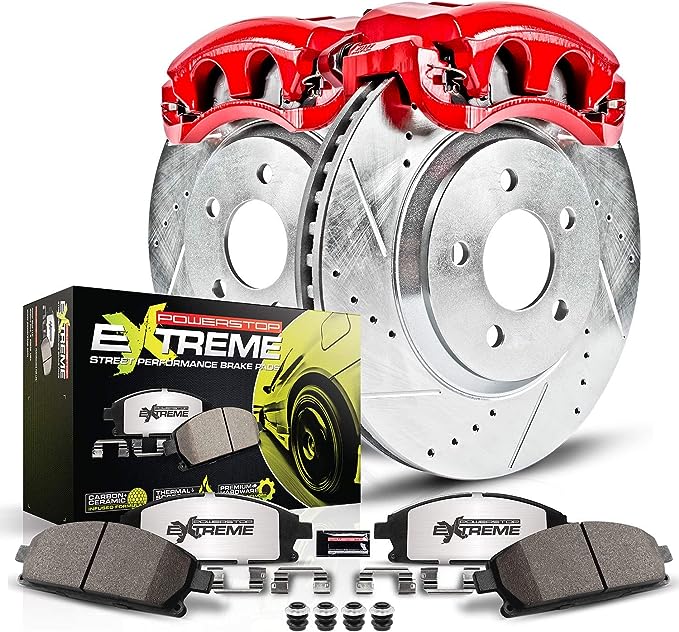 Once again, harping on budget-friendly yet highly effective options, we have Powerstop brakes, the perfect upgrade for your street or canyon car that you can buy on Amazon, believe it or not. Among their hottest sellers and brakes I personally stand by as a fantastic budget performance option is their Extreme Z26 pad lineup, which includes carbon and ceramic in its composition to provide long-lasting performance that's never let me down in spirited canyon runs. Those looking for even more capability under harsher driving conditions can opt for their Track Day pads, but note that they're quite aggressive, as track pads often are, and will decimate any rotors that aren't up to snuff with such performance levels.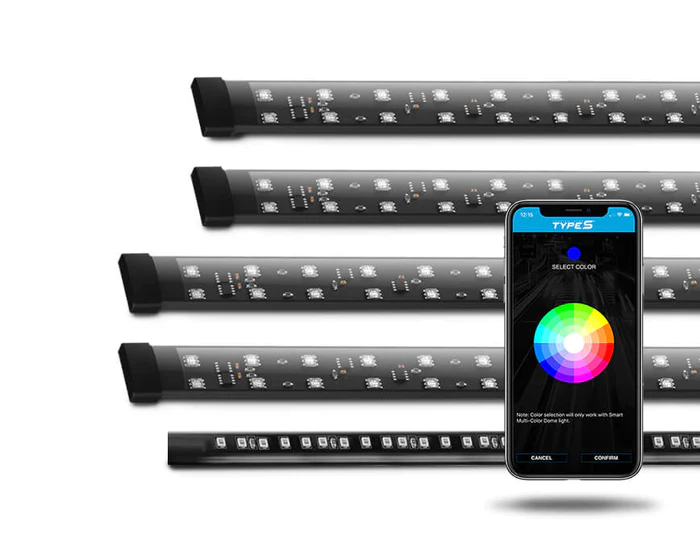 Just because Halloween is over doesn't mean you still can't rock that Spooky Shreds aesthetic. A longtime sponsor of Formula D and a big player in reviving interest in underglow, you can grab a set online or at nearly any Autozone. The Formula DRIFT full car kit linked above comes complete with light strips for all sides, plus app connectivity for setting your mood lighting on the fly. Customers frequently commend the sheer brightness and numerous lighting modes at a fairly decent value, but some concerns have been raised over hardware quality and waterproofing. And their universal application may require modification for installation on some cars. But, I mean, come on. Does this not look awesome, or what? Get a little goofy and have some fun with something like this.
Car enthusiast accessories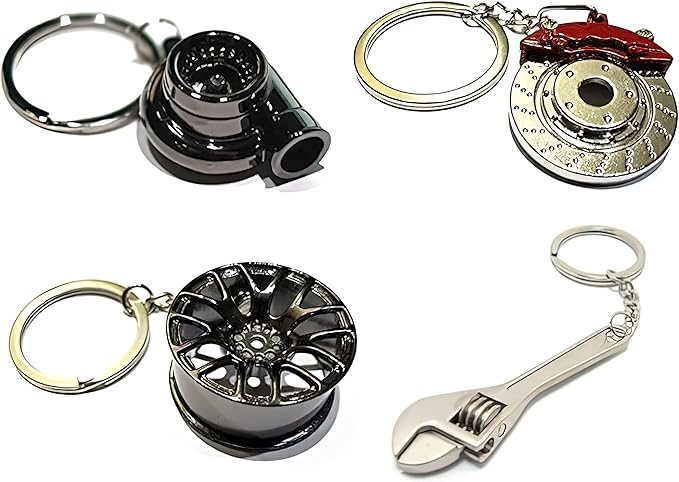 Behold, the cheapest thing on this guide by a sizable margin and one you can hand out to all your car buddies. This keychain set includes a gunmetal wheel, a brake caliper with an actual spinning rotor that tragically has no ventilation for Stuart Little's upcoming GP race, an adjustable wrench, and one of those trendy turbo whistle keychains. Yes, it reportedly functions as advertised. You blow into it, the impeller spins and generates what a few reviewers described as an obnoxious, high-pitched whine. Did anyone expect anything different? Come on, now. Enjoy this cheap and cheerful gift idea, but be wary of products reportedly getting damaged or missing during shipping or transit.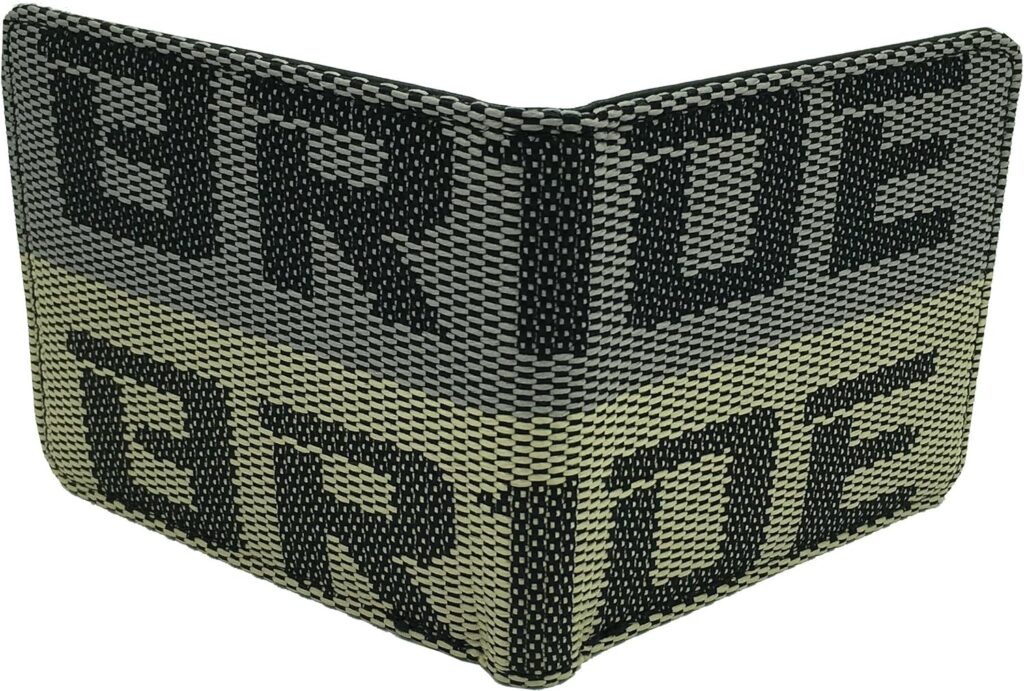 Here's another affordable option and one for the JDM merch fans! I actually own this BRIDE wallet after purchasing it weeks ago at GRIDLIFE Laguna, and it proved to be a surprisingly robust and accommodating successor to my janky, old leather wallet, with plenty of space for cards and IDs while still having leftover pockets. And while it's no Ridge wallet, it's slim enough to be far less intrusive in my pants pockets than any wallet I've had. Any fan of the brand or JDM car culture will be quite pleased with this offering for the $15 or so that it costs. Just know that while it's not as thick, it is "taller." It's better for concealing cards and cash with nothing sticking out, but smaller pants pockets may find it hard to get along with.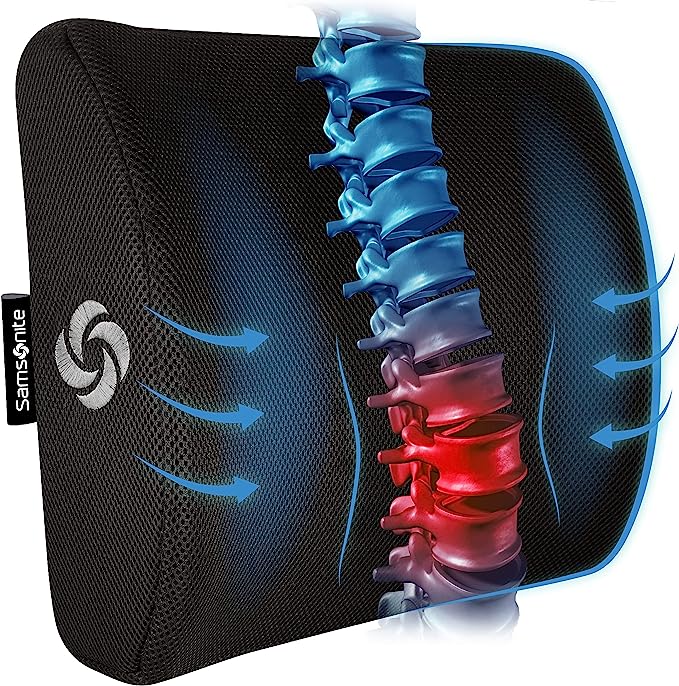 Don't look at me like I'm some geriatric weenie. This is as handy to office drones and 9-to-5 commuters as it is to those who took "fuck it, we ball" to heart when purchasing those racing buckets. Fill the void in your project car's lackluster comfort with this portable lumbar pillow by Samsonite. The memory foam and mesh construction make it light, plush, and breathable, while the wrap-around strap enables its use in nearly any seat, whether in-office or in-car. It can also be paired with various Samsonite comfort accessories like neck pillows or bottom cushions. Perfect for when the regret of snagging those eBay bucket seats finally hits.
Car enthusiast apparel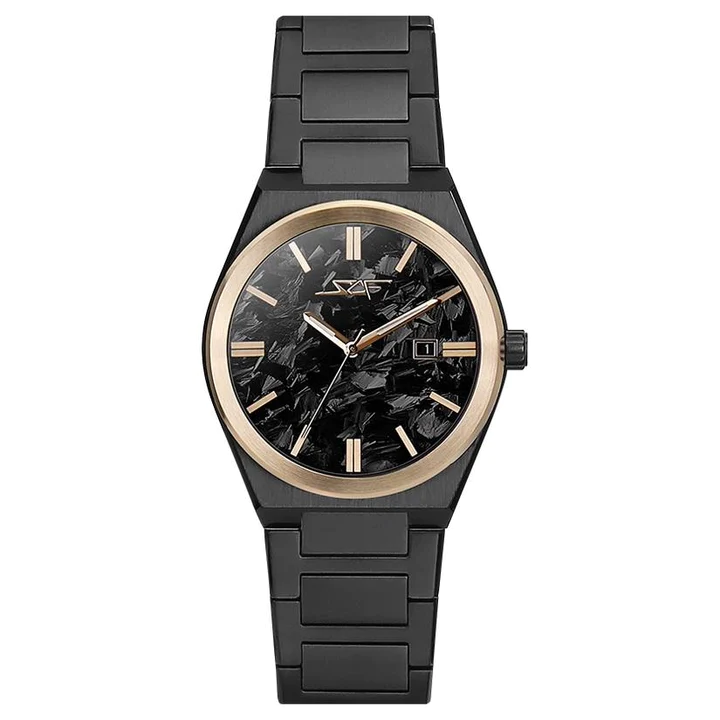 If you're the type of person to check every carbon option box on the BMW or Porsche configurator, this is the brand for you. Cave into your addiction with Simply Carbon Fiber lifestyle and fashion accessories, ranging from a broad selection of – you guessed it – carbon goods, from wallets and sunglasses to watches. Yes, watches. And they actually look quite nice for a great price, with three different styles ranging from 40mm to 42mm dials. And while we have them listed here under apparel for their impressive selection of tastefully styled goods, they also provide plenty of other goods that'd be right at home under accessories like car phone mounts, phone cases, and chargers.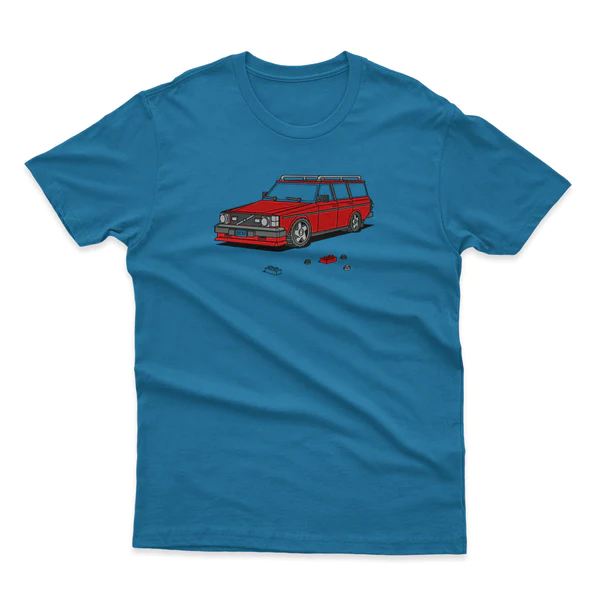 Here's a kickass offering that's been slinging apparel for car enthusiasts of all calibers for many years. Blipshift is a collection of various art submissions brought to life through your choice of shirts, sweaters, and more. And when I say car enthusiasts of all calibers, I mean it. This is a brand for all, regardless of your taste or age. It's not brand-centric or JDM-centric or domestic-centric. It's just gearhead stuff for nearly any gearhead. Want a cutesy Miata shirt? Or one with old F1 cars? Or how about a Ram pickup, if that's your jam? If it's on Blipshift's calendar of constantly-circulating designs, then there you go. Their print quality is fairly robust and long-lasting, as my BMW M shirt from Blipshift has lasted roughly 11 years with minimal wear and tear.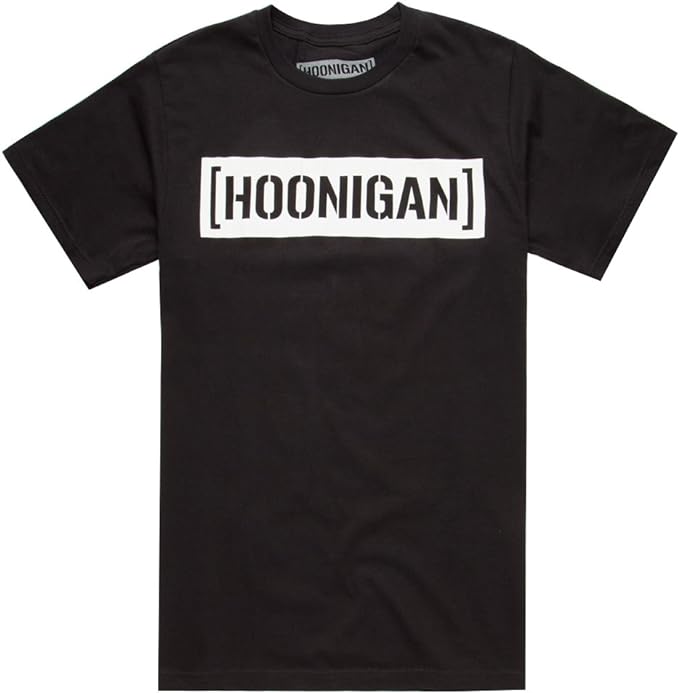 Can't talk car merch without the OGs, whose name is now as synonymous with gear and apparel as it is with their racing team. Nothing too extravagant. Nothing too outlandish. Just plain, simple shirt designs like this censor bar logo listed on Amazon. Of the various bits of merch I've acquired from many different brands, these are among the handful that actually fit true to size with no second-guessing on whether a medium may run smaller or larger than anticipated. One complaint I do have is that their colored logos on other shirts may fade easier in the washer than similar shirts from different brands, but that could just be solved with extra care and attention come laundry day.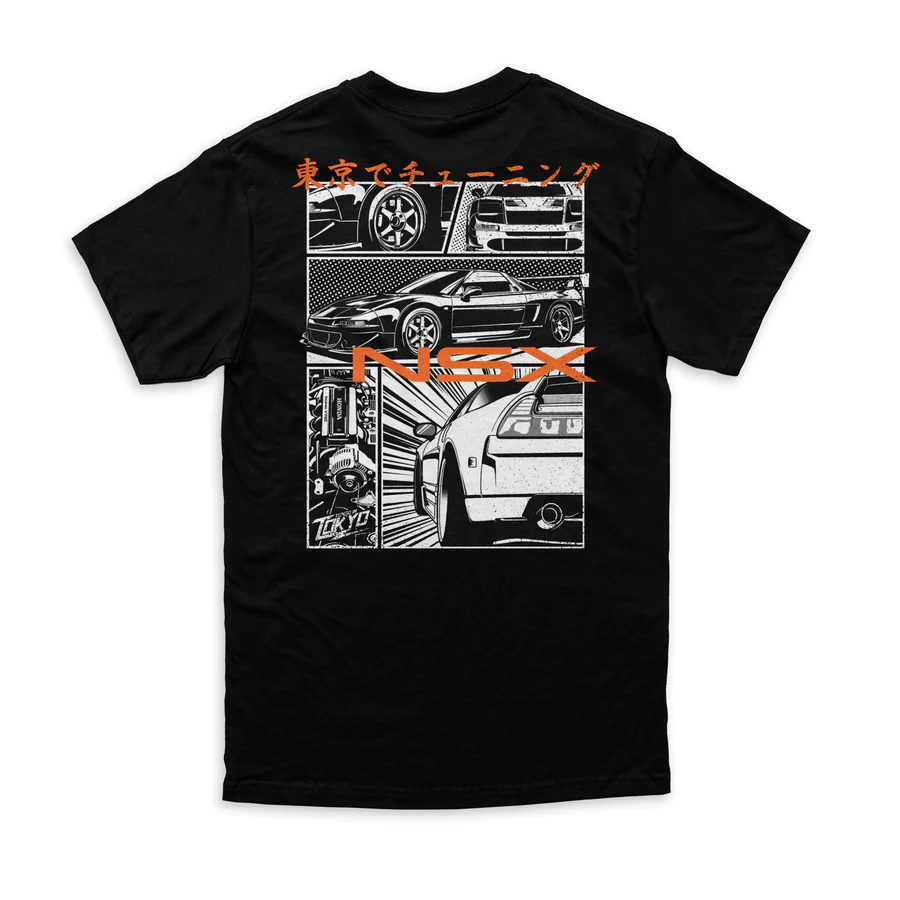 Tuned In Tokyo seems to have stormed onto the car scene with great success, constantly rolling out new designs and becoming increasingly common at auto shows and car meets. For those who love far more elaborate designs, especially those heavily influenced by JDM car culture and Asian-American streetwear, there's plenty to like about this brand. Just take their reportedly top-notch shirts and prints with a big fat asterisk, as many customers in prior years have reported delays in shipping with minimal updates on when items will be shipped or restocked if backordered. The items have been well-received for quality and aesthetic appeal but are offset by the company's shaky customer service. However, if you're willing to play the gamble, know it'd be far-fetching to find other apparel like this elsewhere.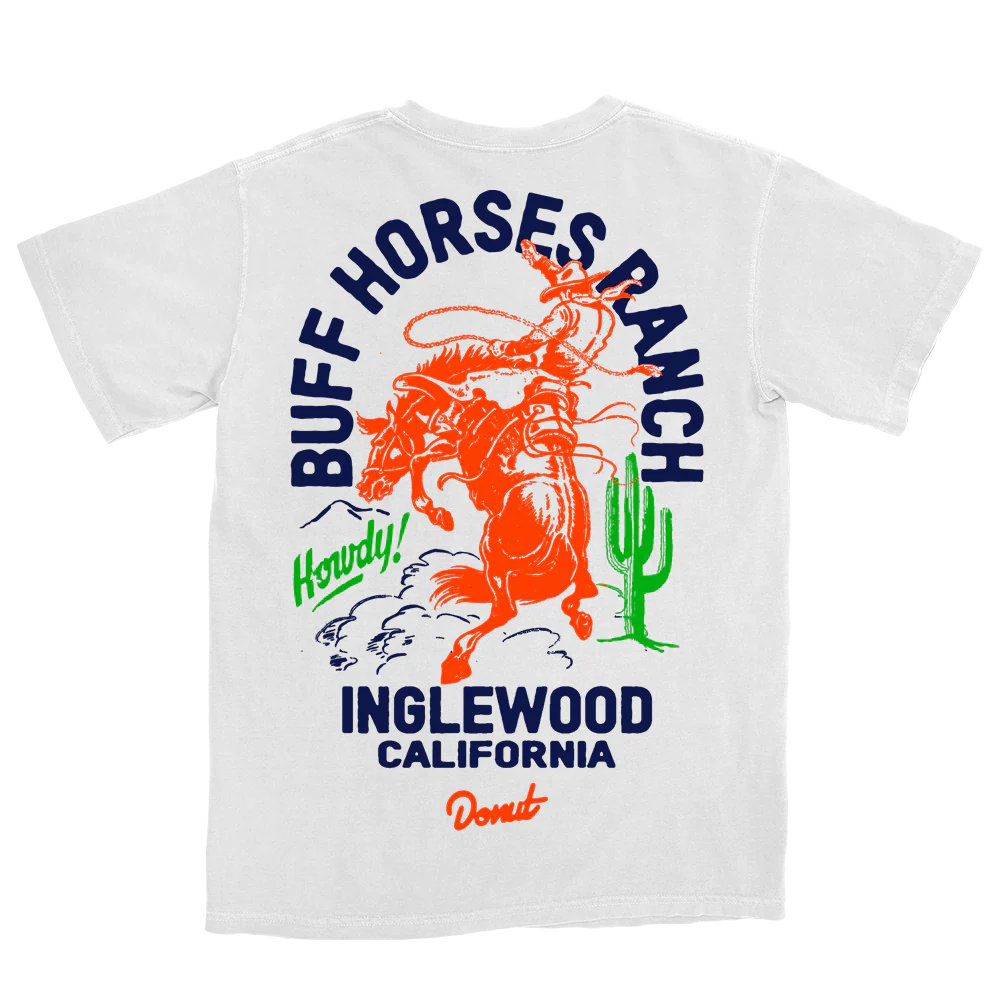 In tandem with Hoonigan, Donut Media is now a top-shelf competitor for car merch, catering to dedicated fans of the media brand with self-referencing shirt designs and project car tributes. Suppose you ever wanted shirts and other apparel with catchphrases from that loud dude who taught us about our favorite childhood icons in 10-to-15-minute bursts. In that case, this is your move. An interesting observation with Donut apparel is that my colored Boost Creeps shirt appears to have faded significantly less than my Hoonigan censor bar shirt, so props to whatever materials go in every product. I will say that with Donut merch being self-referential, appeal to non-fans may be limited aside from a few car-specific items, like this EJ boxer engine shirt.
Car enthusiast gaming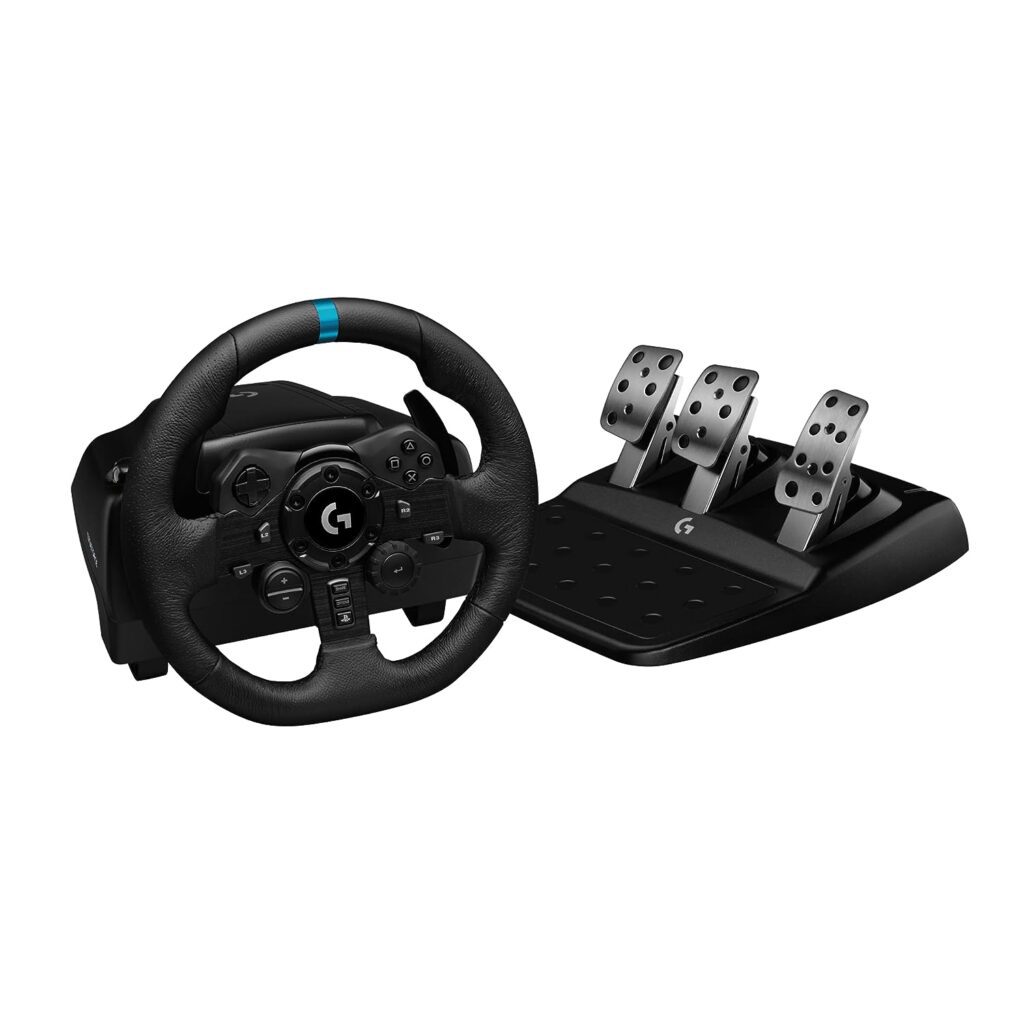 The Logitech G923 frequently finds itself on numerous buying guides and "best items" lists for a good reason, likely the same reasons it's now mentioned here. It's a damn fine sim wheel setup at a reasonable price, enabling you to get a jump on an eSports career without totally breaking the bank. It's not specific to a console, enabling its use for both Xbox and Playstation and can be purchased by itself or paired with a manual shifter for added involvement beyond the standard paddle shifters. Other neat tidbits include leather upholstery and metal pedals, a gear-type steering system with force feedback, and programmable launch control. At roughly $350, it's frequently praised for its strong value, featureful standard equipment list, and robust build quality, even for an alleged "beginner's" sim wheel setup.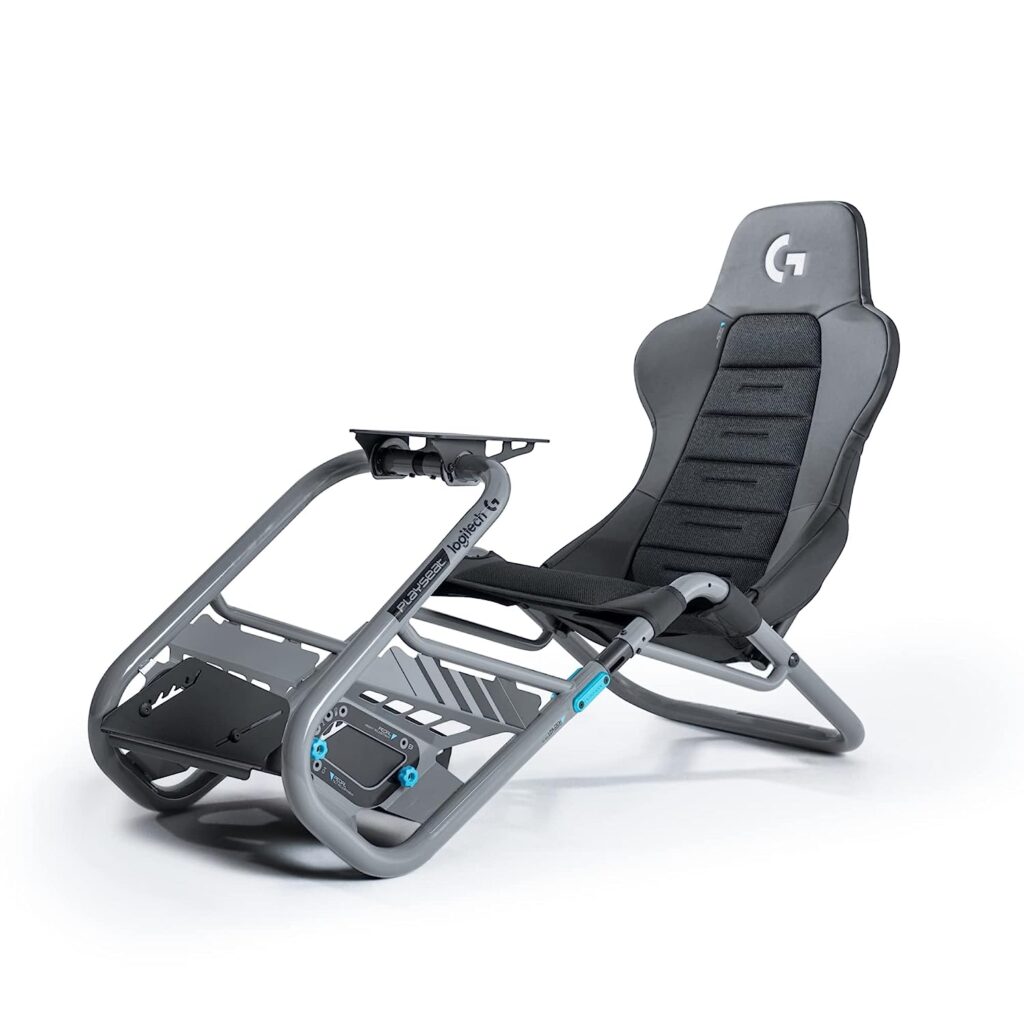 This Playseat Trophy Logitech G Edition aims to deliver a proper experience compared to the simpler, cookie-cutter designs. Yes, it sits at a fairly lofty price point when the more generic setups can ring in at less than half the price. But I'd argue the Playseat Trophy proves its worth through its side bolstering, contoured seat shape, and angled seat bottom, which would better convey the sensation of an actual racing bucket. The adjustable pedal plate allows you to place your legs and feet right where you want them, while its slim profile and small size make it easier to store. Customers acclaim this product for its sturdy build and little-to-no perceivable shake or play, although a few have wished for quicker adjustment methods instead of the standard screw-type adjustments. Users over six feet tall may also find themselves pushing the limits of a comfortable driving position.
Car enthusiast literature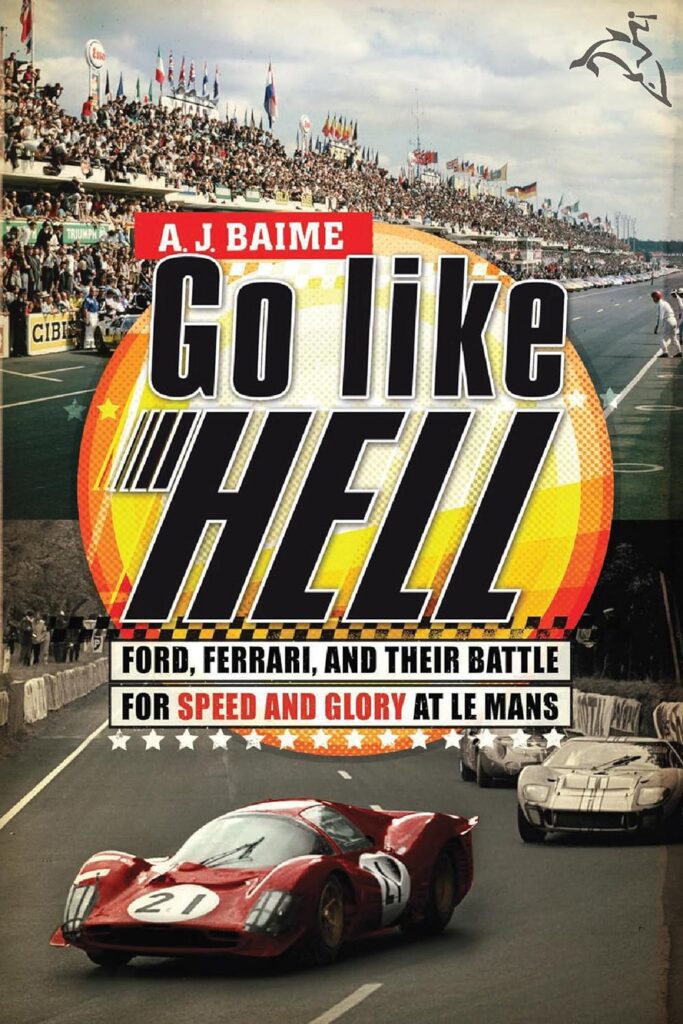 You've probably heard this title tossed around since Ford V. Ferrari dropped in theaters a few years ago. Well, here's the book that inspired it, based on the same true story of Carroll and Ken versus the world. As expected for having influenced the movie, Go Like Hell has been acclaimed for taking what can easily appear to be an all-business affair between automakers and telling its tale in a way that truly highlights the heroes and villains, bringing to light the motivations, trials, and tribulations behind those involved in one of automotive history's most iconic legends.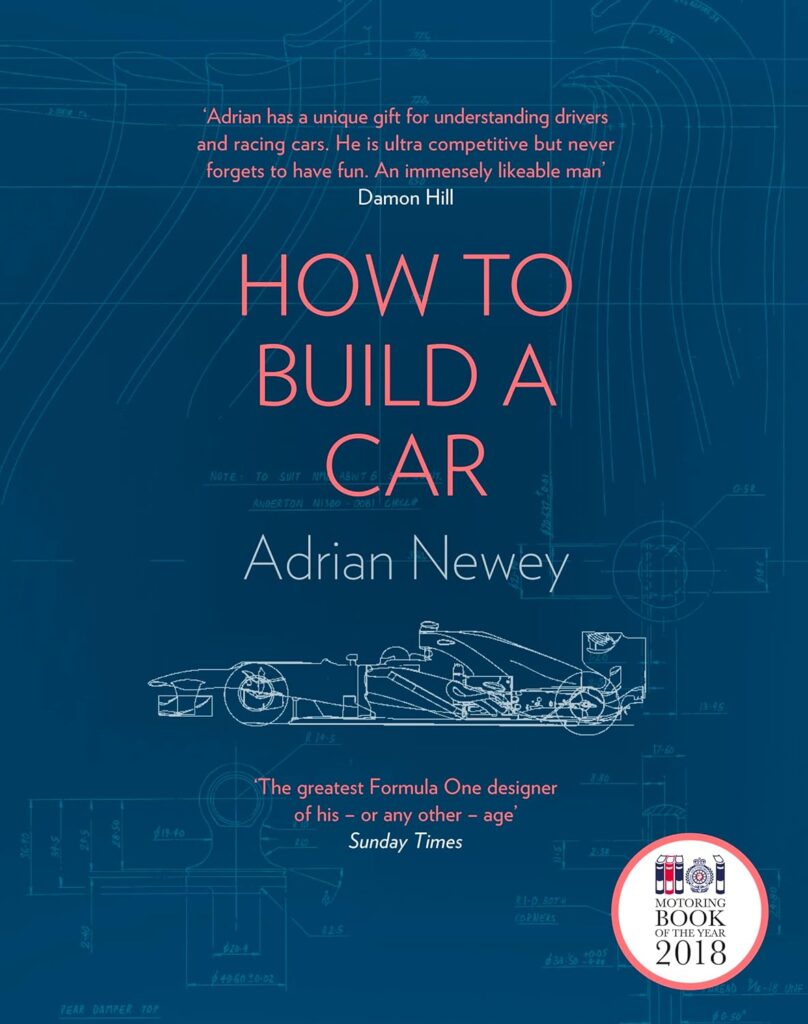 A star highlight from Sheilah's guide to Formula 1 literature, How To Build A Car is a worthwhile read that has seen its fair share of public exposure and discussion. While it does delve into the individuals involved, like Go Like Hell, this book focuses more on the technical know-how that goes into building one of the fastest, most fiercely competitive race cars on the planet. Spoiler alert: it's not easy. The behind-the-scenes tech dives are often noted as a little hard to digest for those who aren't as mechanically inclined, but it still makes for a riveting book. And do yourself a favor and buy the physical hardcover copy. It'd look fan-freaking-tastic on your coffee table or desk.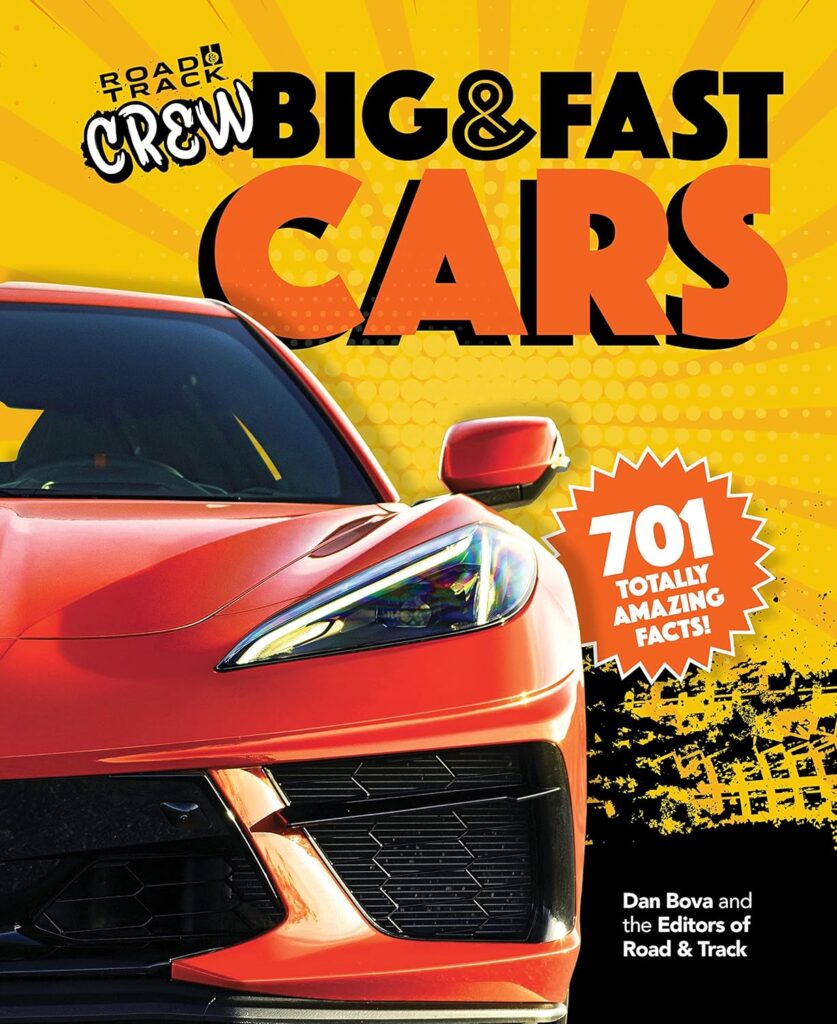 So. Uh. They say this is for kids. But you bet your ass I want a copy for myself. In keeping with Road & Track's transition into a glitzier lifestyle magazine in recent years comes some gearhead geekery that the youngins can clamor over. Keep them occupied this winter with over 700 facts and countless photos of the latest and greatest cars, teaching them various facts from how cars have four wheels to what horsepower and engine configurations mean (yes, I'm serious). And it all comes slapped together in a chic manner evocative of the magazine it hails from. Heck, you might even want to borrow it when your kids aren't looking.