This is a year of milestones for motorsports. 75 years of NASCAR, McLaren's 60th anniversary, and of course, the centenary of the Le Mans 24 Hour. Le Mans is a special race for many reasons, and this year was no exception. Ferrari's return to the podium, the intrigue of Garage 56, and 75 years of Porsche.
Porsche has dominated the 24 Hours of Le Mans, winning its first race in 1970 with 18 more victories to follow. After seeing Hagerty's documentary, Racing With Giants: Porsche at Le Mans, I had the chance to speak with Patrick Long – the only American to become a factory driver for Porsche since the German manufacturer was founded nearly a century ago. His track record speaks for itself, having won Le Mans twice and podiumed five times in the 16 times he's completed what is famously one of the most demanding races in the world.
Given his pedigree as a linchpin in Porsche's dominating presence at Le Mans for over a decade, it was a no-brainer to have the charming Californian share some of his secrets with the Acceleramota readership. And because I'm me, I started our conversation by bringing up Jenson Button, who raced Le Mans with Garage 56 this year. In his book, How to Be an F1 Driver, Jenson, a good friend of Long's, explains the vast differences between the preparations for this race and a race in Formula 1.
"I've known Jenson for over 25 years, he's always been at the top of his game physically but this is a different kind of physicality. "Mentally, it is a long, sustained burn. You're in a constant state of reset, reset, reset," Long told me.
A team in the 24 Hour of Le Mans consists of three drivers, each of whom must race for at least six hours, but no more than 14. If that sounds intimidating, that's sort of the point. Long drove Le Mans 15 consecutive times, and it wasn't until the later years that he began to enjoy it.
Every minute matters. If you've seen Ford v Ferrari, you have an idea just how high the stakes can be. So precious is the price of perfection at Le Mans. "One small slip up and you aren't even near the podium," Long explained. The clock is always ticking.
Le Mans is and always will be a race of innovation. Long couldn't stress this enough. "The technology of the cars changed a lot," he said. For the manufacturer, the effects of making the best car possible are two-fold: Sure, with victory, there's honor and glory, but the outcome of a race has a consequential influence over the next generation of road cars. What works on the track won't always translate seamlessly to your Cayman or 911, but the ideas trickle down.
"I'm proud to say when I first went, it was H-pattern, three pedals… old school," Long said. And that has to be rewarding in its own right, experiencing technological advancement as it transcended. Learning and growing with the times.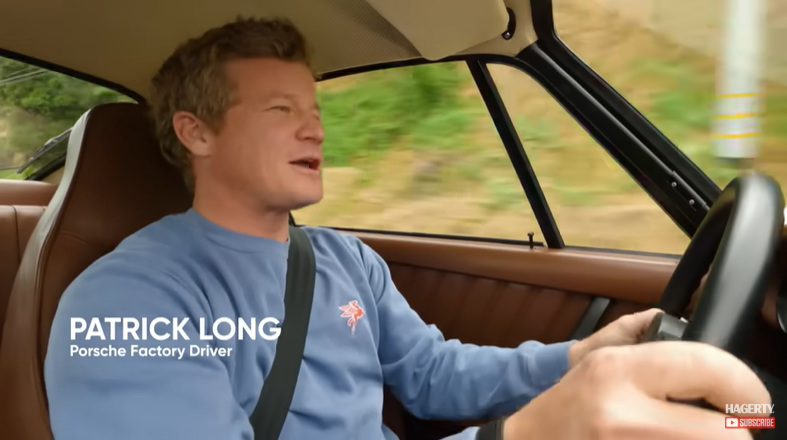 "I'll tell you my physicality probably went down a notch, but my mental stress went up when we got air conditioning," Long admitted. "It depletes you in such a different way when you're pounding the car ten-tenths every lap."
20 years ago, you'd have the time to break and fix things on the fly without compromising your position to win. Not so much anymore. As cars become more capable and more resilient, drivers have to make do with fewer stops along the way.
"I'll tell you what, the cars can really take a beating now; the floors, the suspension, hitting the curbs and just leaning on the cars." The unfathomable force that propels the drivers of Le Mans is not to be underestimated, especially at speeds over 200mph.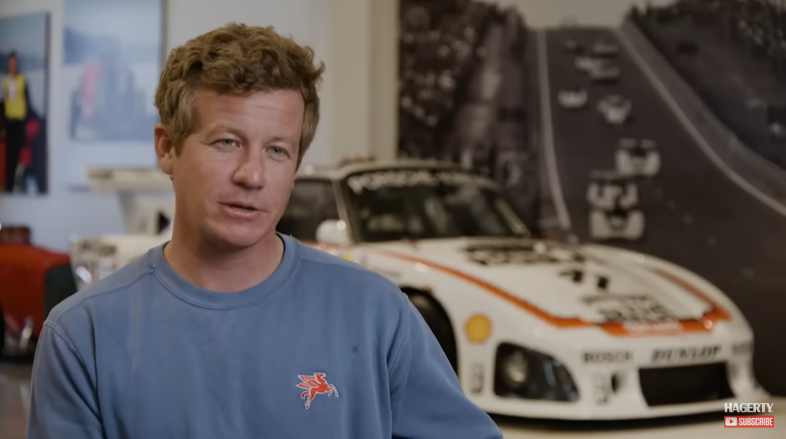 Tires have come a long way as well. "They can take so much more impact and you can run them so hard for the entire stint without drop off," Long points out.
Le Mans is still a race of fortified mental strength, however, even with the upgraded gear. "I do enjoy the older stuff a bit more as it makes this a thinking man's race, strategic."
Herculean endurance conditions aside, what sets Le Mans apart from other high-profile races, particularly in the United States, is the cultural diversity. "Racing with American teams, German teams, French teams … can all be so different in communication style, but in the end, the objective is international." Living proof that a winning mentality is its own universal language.
It's in the downtime that these distinctions become more readily apparent. In his book, Jenson wasn't exaggerating when he mentioned that while racing with Italians, the espresso machines were working overtime. "The height of the coffee is how you knew who was from where," Long joked.
"Where there is a language barrier, it can be very frustrating," he added, going on to describe the importance of bringing in interpreters to disseminate pertinent information not easily communicated between team members with varying native tongues. "Talk to the team, they run the show. Get me that answer quickly or vice-versa."
This came in handy when Long started racing with actor (and now professional racing driver) Patrick Dempsey, who had a lot he could learn from more seasoned drivers. "I raced [at Le Mans] three years in a row with Dempsey – communication is so important at high speeds. It's high stress."
And Dempsey isn't alone. In fact, celebrity actors are having a moment in motorsports. Michael Fassbender raced with Proton this year, driving a Porsche 911 no less. Nicholas Hoult recently participated in Ferrari's Challenge racing series. And Frankie Muniz now drives full-time in the ARCA Menards Series for Rette Jones Racing.
But while some are approaching motor racing from a place of genuine passion, just as many celebrities and multi-millionaires are jumping on the bandwagon because they can, and have the deep pockets to do so.
"There has always been a love affair between Hollywood and Le Mans." Dempsey grew up aspiring to this race, it was a life goal. Like climbing Everest or running the New York Marathon. It's the ultimate challenge to get there.
"Yes, it takes money, but it takes qualification." There is a certain level of humbling that happens for many celebrities who set out to achieve the same level of prestige in racing as they have in Hollywood. Doing so takes commitment. "Putting in the hours to get you to a place where you aren't a danger to yourself or others is true dedication."
In their first year racing together, Long emphasized Dempsey's initial trepidation with performance driving, even with the proper training. "I was so on edge and not comfortable with his driving." But Dempsey didn't relent. He gave Long full control over his training regiment and often covered the cost of resources. "He was so trusting of me and engaged. I believe that's why he's been more successful where others have not been."
Dempsey finished second in his class in 2015, harkening back to Paul Newman who finished second overall in 1979. "What Patrick achieved in the modern day is nothing short of brilliant," Long commended.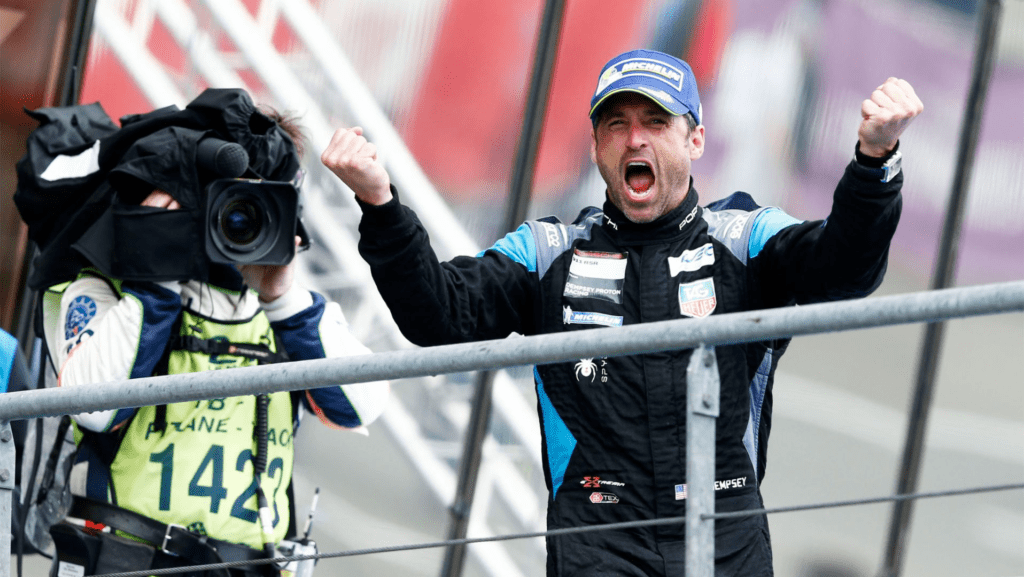 It was fascinating seeing the two Patricks cross paths, as Long was at the pinnacle of his career at the time. "I was in a factory car, with all factory drivers, racing in my home country when I got the call." Dempsey wouldn't take no for an answer. Long recalled Dempsey's agent telling him, "You're the only guy he'll accept to do this." Long's initial uncertainty turned into success at unforeseen levels. "It probably did more for me than staying put where I was."
"This was certainly one of the proudest moments in my career, emotionally and we came [in] second." It's not often you hear a driver say how fulfilling a second-place finish is. "What I saw in him was a true life achievement. That is pretty frickin' special."
The relief of crossing the finish line at Le Mans is a feat in its own right, let alone coming in just behind the frontrunner. "We went through so much in those three years, and fair play to Porsche, too, for investing in him."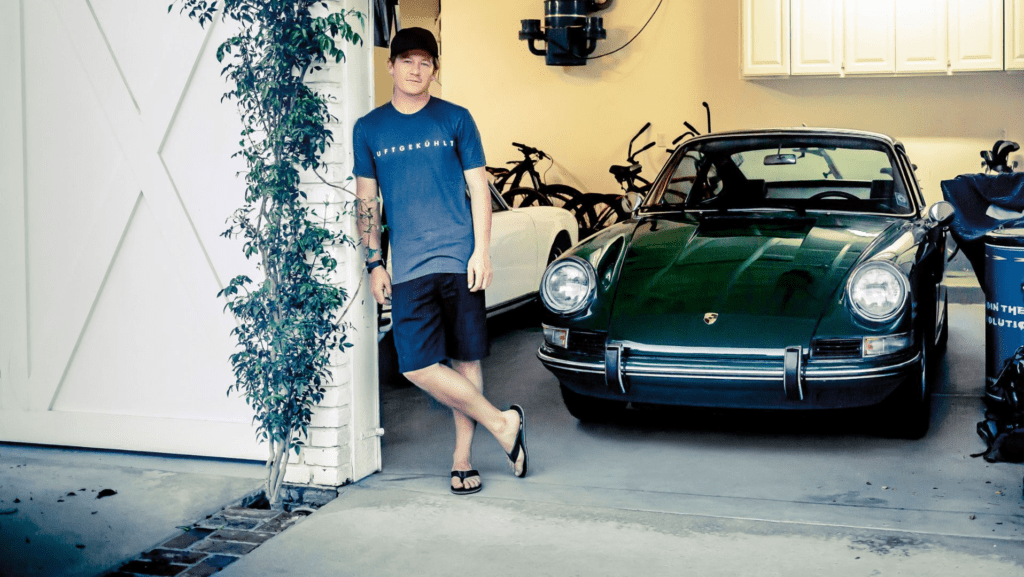 Dempsey, who has a reputation for being likable on and off the track, naturally attracted new racing fans. "The engagement numbers Dempsey was pulling in were higher than Audi. His following in France was incredible."
The experience resulted in an unexpected friendship. Even with his newfound dual-celebrity status, Dempsey remained gracious, polite, and patient, and he certainly didn't mind the first-class treatment on an international scale.
To see a documentary like Racing with Giants come together alongside this comradery was endearing. Long is a producer as well as a historian, rife with a deep, encyclopedic knowledge of Porsche history, which he himself has helped shape. "There are some great people in this film. It was so nice to bring Patrick [Dempsey] into this project," Long reflects.
Le Mans is a cornerstone of racing culture, a place where stories of triumph and tenacity are penned in tire tracks and echoed in roaring engines. Porsche, with stalwarts like Patrick Long at the helm, has authored some of the most exhilarating chapters in a 100-year-old spectacle that continues to draw new crowds from exceptional drivers. As automotive technology advances, making motorsports more accessible than ever, time will tell who celebrity protégés like Dempsey will inspire to the podium next.