The hype. The banter. Everything you've heard about this car, no matter how exaggerated or convoluted. Is it true? It must be. From the first couple miles of taking delivery for my most recent press stint, I knew the 2024 Acura Integra Type S was a knockout winner. I just didn't anticipate it to be this good. And while it's far from perfect – no car is perfect, not even close – the Type S is as close as most cars in this price bracket ever hope to be.
But! We spout this same nonsense repeatedly with every new sports compact to come out like each one is the Messiah of motoring. Purity this, engagement that. Yeah. A Toyota GR86 also does that for thousands less than anything in this segment of steroidal family haulers. But what's it like to live with one? Is it worth the price premium over its peers, and does the facade of a tuxedoed-up Honda Civic Type R fade away like every other honeymoon phase?
Skip to section: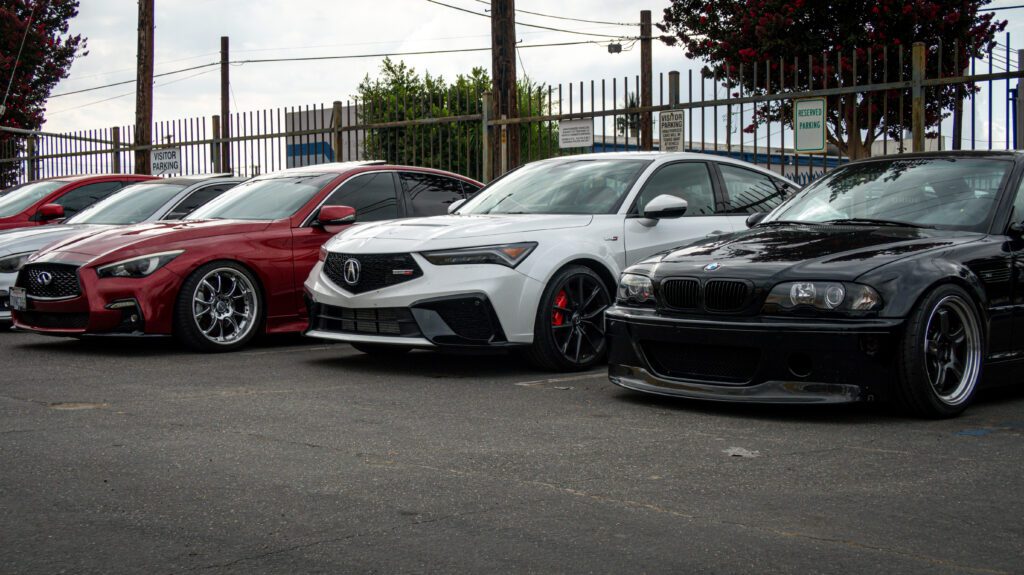 🚦Get ready, set, full disclosure! Some of the links powering our posts contain affiliate links, which means we may earn a small commission if you decide to make a purchase, even if it's not from the page we linked. Affiliate links are not always an endorsement of the product. To really help us keep our headlights shining to make more content like this, subscribe to the Acceleramota newsletter.
Price and specs
Well, well, well. The gussied-up Civic is priced and performs like a gussied-up Civic. Nothing too surprising here, although some slight tinkering yields a five-horsepower bump. Queue the Donut Media "MORE POWAH, BABY" sound bite. Given its badge prestige over Honda and the added luxuries that come with it, the Integra is expectedly pricier, stickering at $6,000 over the equivalent Civic Type R and $5,000 more than a base Volkswagen Golf R.
| | |
| --- | --- |
| Base price: | $50,800 |
| As-tested price: | $53,785 |
| Engine: | 2.0-liter turbocharged inline-four |
| Transmission: | 6-speed manual |
| Drivetrain: | front-wheel drive |
| Power: | 320 horsepower @ 6,500 rpm |
| Torque: | 310 pound-feet @ 2,600 to 4,000 rpm |
| Redline: | 7,000 rpm |
| Weight: | 3,219 pounds |
| Zero-to-60 mph: | 5.1 seconds |
| ¼-mile: | 13.7 seconds @ 105 mph |
| MPG: | 21 city, 28 highway, 24 combined |
| Observed MPG: | 26.4 |
| Fuel Capacity: | 12.4 gallons |
(Author's Note: Performance numbers reflected in Car and Driver's review from July 2023)
Integra Type S exterior design
Dressed as sharp as it drives
The face is an angular, chiseled exaggeration of the standard car, giving it a sort of "jawline" that even the Integra A-Spec and Civic Type R lack. The design language carries over to the rear bumper, with its not-egregiously in-your-face diffuser and the large, tri-tip active exhaust.
And the cherry on top, those hypnotizing, drool-worthy fender flares. No need to turn to TOM'S or StreetHunter Designs. Acura already did it for you. They match the body perfectly in a way we wish came on other Honda products. But keeping it a Type S exclusive just makes it feel all the more special. Every arch, vent, and body line meld into a "Goldilocks" design language that's more aggressive than relatively tame German rivals but less gaudy and wannabe touring car than some Asian competitors.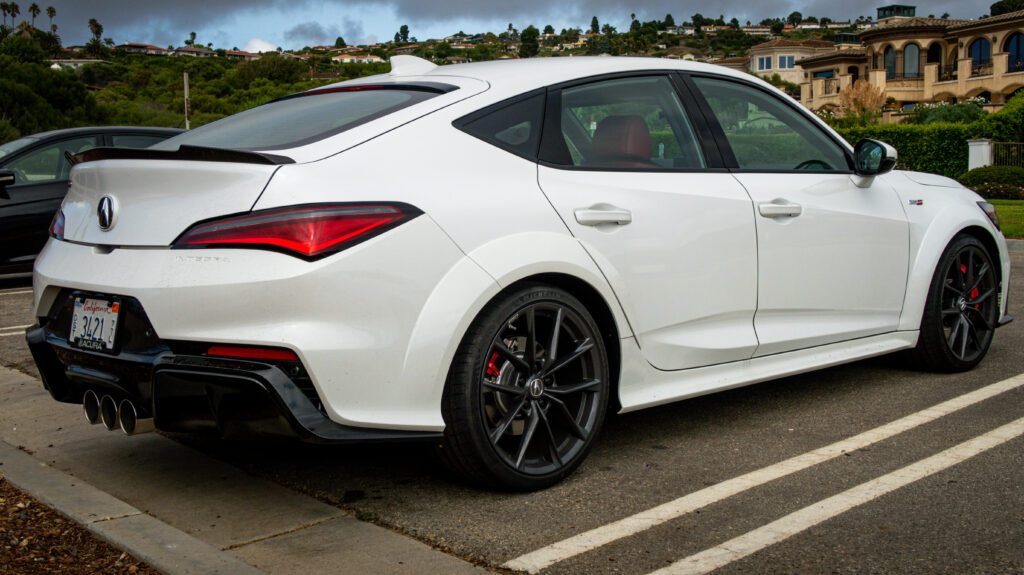 More than just a pretty face
We must also note that all that fancy-schmancy aero that the Type R and other sports compacts pride themselves on is still present in some form. It's just sneakier about it. Because exposed wings and canards are for overgrown children and Porsche GT cars.
A wing? Bah! You have to be adulting at the in-laws' house in an hour, and you can't be caught driving something with a goofy wing.
But Acura has you and your judgemental family members covered. The underbelly is flat for improved airflow, while that diffuser actually works to cleanly evacuate the air. Within the enlarged jawlines of the Type-S' mug are concealed canards that perform as they normally would in producing front downforce, except Acura keeps hidden from the prying eyes of tuner hype beasts. It's undisclosed how much downforce, if any, is produced, but Acura does emphasize that lift is reduced dramatically, resulting in a significantly more stable ride at high speed.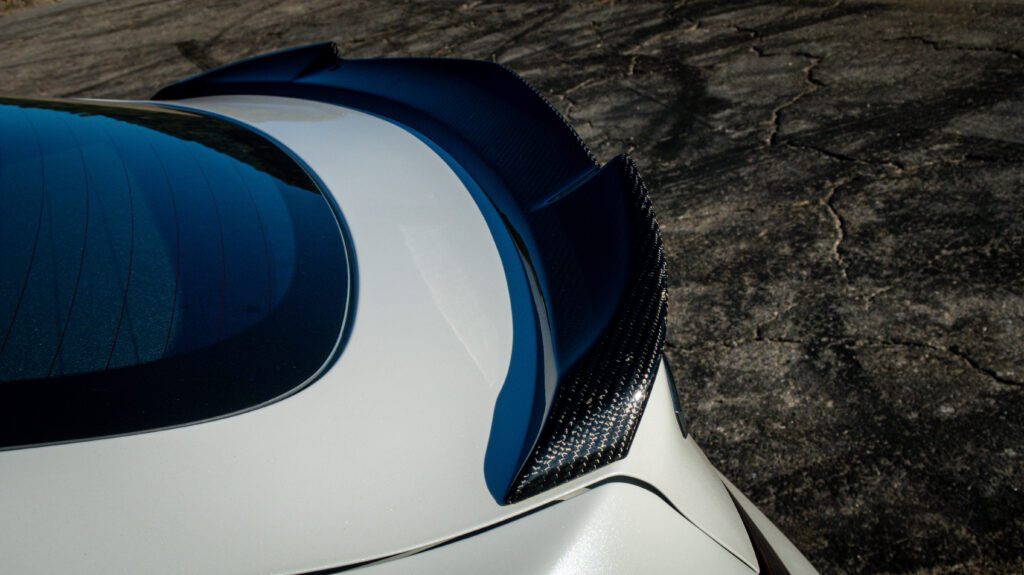 What's hot?
– Tenacious handling and composure
– Actual steering feedback
– Hardly a sacrifice on the commute
– Shockingly spacious interior
– Upholds its mature luxury car identity
– Drop-dead gorgeous styling
Integra Type S pricing breakdown
Similar to the Civic Type R, not much goes into inflating the Integra Type S' admittedly lofty price tag. It's a $50,000 car. And after options, it's, uh, yep. Still roughly a $50,000 car.
Pricing starts at $50,800 before destination charges, with the only real options being $600 in fancy metallic paint, a $950 carbon fiber mini-duckbill spoiler, a $204 full-metal shift knob, and your choice of a $475 heated steering wheel or a $408 alcantara steering wheel. And of course, there's your typical array of dealer-installed accessories, including floor mat packages, wheel locks, and different-colored badging. For a hair under $2,200, you can score, drum roll, the exact same style of wheels that are already on the car to begin with. Well, except, they're bronze. So, if you have a blue car, you can build the world's nicest Not-A-Subaru-WRX.
Platinum White paint, the carbon spoiler, a floor mat kit, and a $1,195 destination charge brought our tester to $53,785. For reference, that's quite a jump from the Golf R and Type R and a significant leap from the GR Corolla and Elantra N. But stack it against peers from bonafide luxury marques, and the Type-S stands strong. Its base price slots slightly above lukewarm sports compacts like the BMW M235i Gran Coupe and Audi S3, on par with the CLA35 AMG, and well beneath firebreathers like the CLA45 AMG and Audi RS3.
But unlike all of those cars, the Teggy gets a six-speed stick as the one and only transmission. Winner: Acura.
Integra Type S interior and tech
Earning its luxury car status
Swallow any badge snobbery because Acura has been on a hot streak of well-designed products, and the little Integra is entry-level luxury done right. The interior is unmistakably an Integra, aside from the suede center inserts, which are a godsend in that they never get too hot or cold. The suede accents are always black, but you can choose red, black, or cream leather, depending on the exterior paint. Yes, Acura will bar you from making tasteless color combo choices.
Plenty of soft-touch materials are throughout, and the occasional pockets of hard plastic feel sturdy and tightly-snapped together. The interior brightwork does wonders to contrast with the red leather interior of our tester, and bits of red stitching in places like the shifter boot remind you that you're driving something more than entry-level. And little nods to this car's intentions are welcome, given you don't get the full-metal knob as standard or the Civic's supercar-worthy bucket seats. But given this car's place in the Honda-Acura pantheon, the standard heated seats, which are still plenty supportive if a tad firm, are just fine.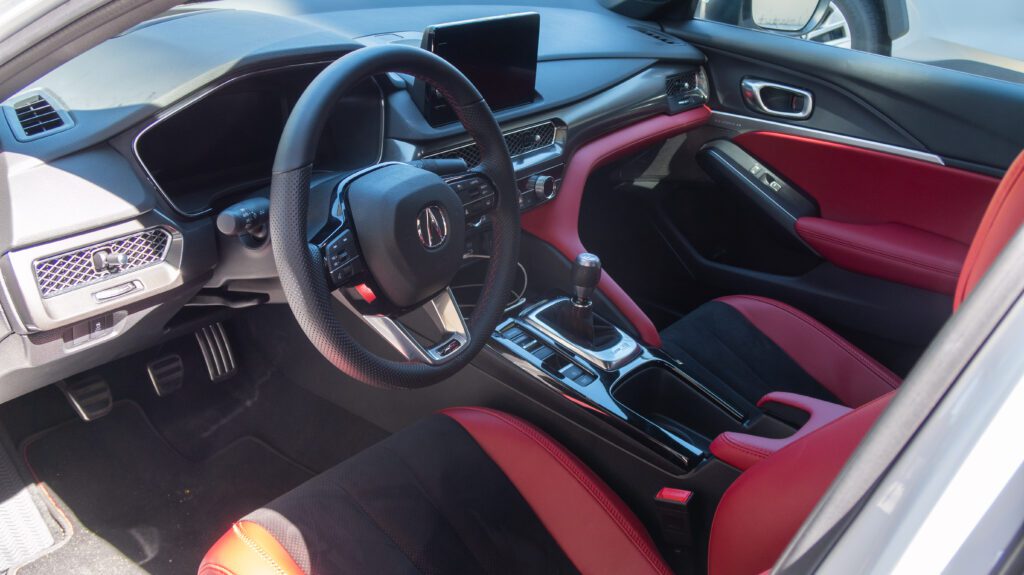 All the tech in the world except for one
Being a luxury item in today's market means it comes standard with an arsenal of comfort goodies to make that 9-to-5 a little less painful. And when I say standard, I mean not a single option box is necessary to bask yourself in adaptive cruise control with lane following, collision detection, and blind spot monitoring. There's even a heads-up display for speed and phone-integrated nav directions, which the Civic Type R does not offer. How generous of Acura.
The Integra also receives wireless CarPlay and Android Auto with wireless charging, which is great given that Acura and Honda decided not to include built-in nav in their otherwise simple and quick-responding 10.2" touchscreen. Weird. It's a $50,000 car to start, and you're pretty S.O.L. if you need a pointer in a place without cell service. During my mostly urban expedition, CarPlay was faultless, but damned are any drivers who'd need to punch in directions in the middle of the desert or high in the mountains. So, have that address loaded on Maps before you venture too far. Fail.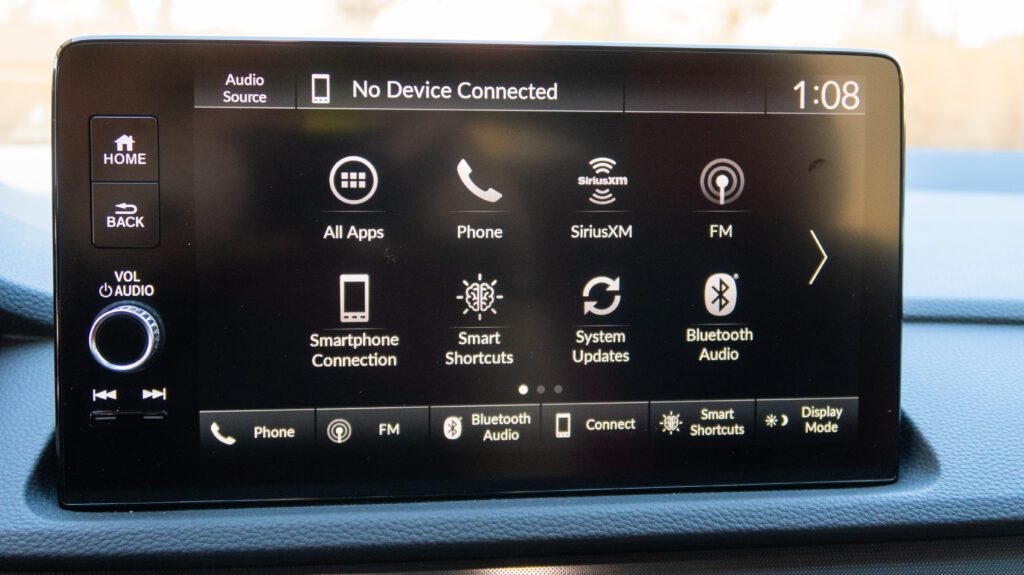 But it's okay. You can drown out the intrusive thoughts of why you're only given a built-in compass with that banger of a 16-speaker ELS audio system, also a Type S exclusive. It helps you forget the bargain-bin decision to forgo any built-in nav and appreciate the rest of the mature and fairly opulent cabin, a beacon of Acura's maturity.
The Integra is a more civil Civic
It's true! And don't take that as insulting. The Integra is, as it always was, a slightly sportier, slightly nicer variant of the Honda Civic upon which it's based. And the new Integra, Type S or not, wholeheartedly embraces that mantra and executes its mission gracefully.
A commuter for cool dads
The adaptive suspension is tuned slightly softer than the Civic Type R, and while I can't speak on the Type R's ride quality without driving one, I can say the Type S is a friendly monster. Even on horrendous freeway expansion joints and tattered side streets, the Type S rides as cozily as possible, at least on its 19-inch wheels and thin sidewalls. The default drive mode, Sport, isn't what I'd call harsh, but Comfort is almost indistinguishable from a regular Civic. Shut your brain off and forget the sportier exhaust and occasional hard impacts, and you'd be hard-pressed to believe this is anything more than a normal car, with a numbed throttle and steering light enough for one-finger parking lot maneuvers.
However, the significantly wider front track over a normie Teggy does result in a so-so turning circle. But thankfully, despite the widened track and muscular fenders, it's still the perfect size for traversing the concrete jungle and fitting in most parking spaces. Even in the tightest, most crowded lots, there was no anxiety when dodging traffic, which deserves some praise given the cavernous inside.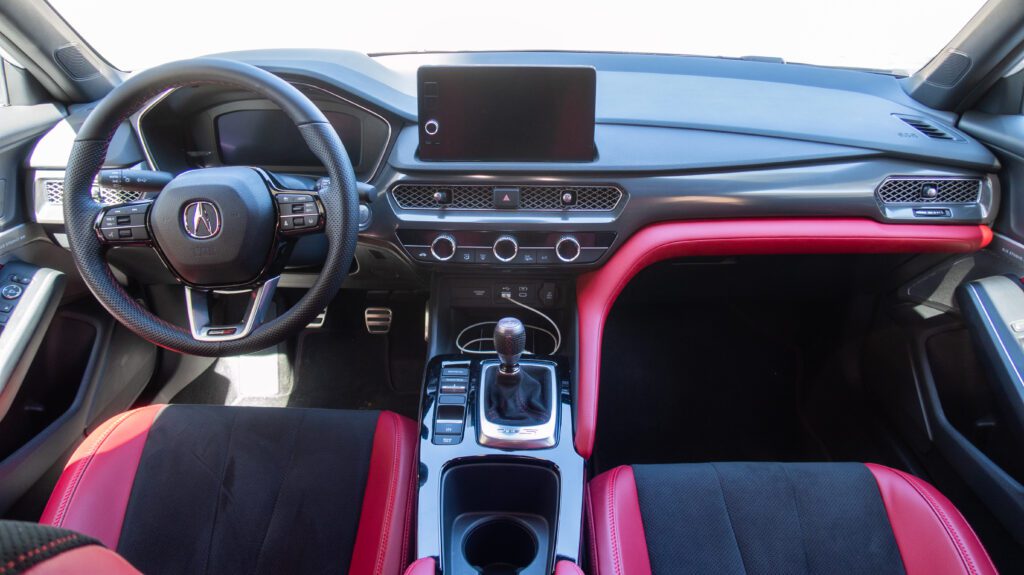 With the sloping roofline, the rear seats may have questionable headroom, but legroom is as plentiful there as it is out front. There's no center armrest, but the center seat has integrated cupholders as a half-baked apology. But it's whatever when the rear seats can fold flat, expanding the already generous hatch space and turning the Type S into the world's most awkwardly shaped cargo van.
My only complaint is the meh fuel economy for a four-cylinder, even given its performance intent. Sure, it can get 28 mpg on the highway and probably well over 30 in the real world, and I managed a healthy 26 in mixed driving. But city mileage is a less-than-stellar 21 mpg, which will likely be less in reality without a light foot. At least the small tank means fill-ups are cheap, but they'll also be frequent.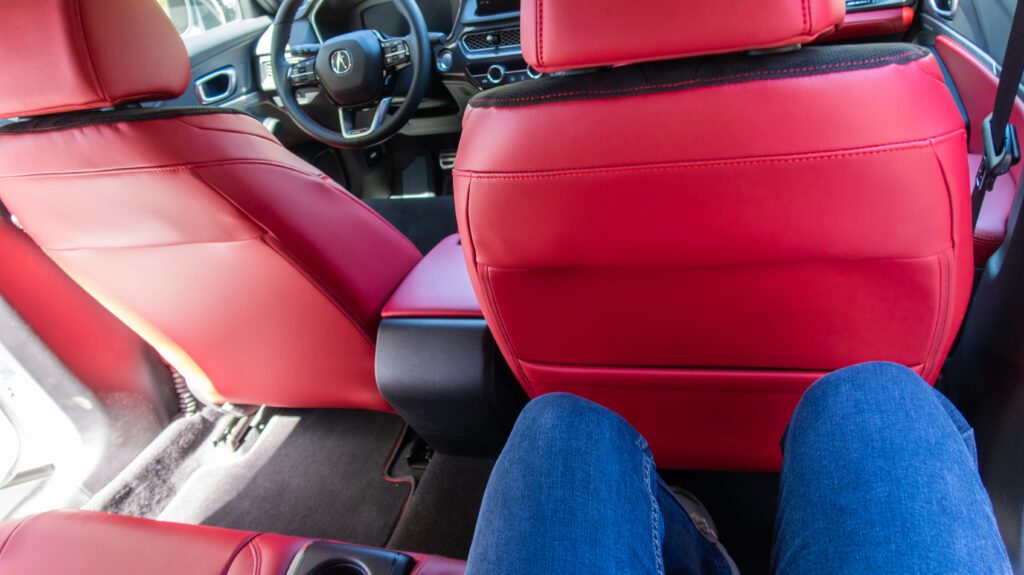 A helpful hand and a watchful eye
And those safety tech goodies? Nearly flawless. Nearly. Adaptive cruise works like a charm and allows you to shift between fifth and sixth gear without deactivating. The self-steering for lane-following never ping-pongs and does a decent job at centering itself, but it sometimes likes to favor one side of the lane or another and hold itself there. Steering inputs are smooth and natural, and the car will flash a message on the dash, encouraging you to stay vigilant. Collision warning and blind spot monitoring are passive but grab your attention with an inoffensive tone when you're too close to the car in front or signaling into somebody.
Not bad when the performance model can nearly impersonate its doner car. Many sports compacts don't know when to relent when it's time to shut up and act normal, but the Integra impresses with its impossibly broad spread of talents. After half a day around in Comfort, you almost forget this car is every bit the canyon-carving giant killer of a track weapon its sibling is.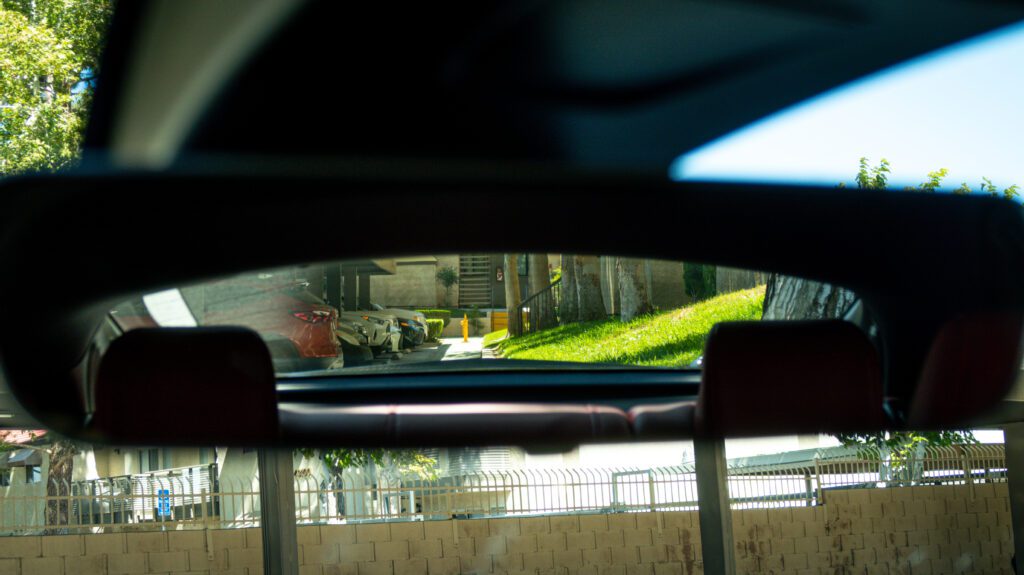 Type S must stand for "Super-radtacular-to-drive"
What did you expect? For the softened suspension to dull the Type S' reflexes, or for the lack of wing to hamper its high-speed stability?
Nope. Nothing but good times and unrelenting handling chops. Over the mountains and through The Crest to driving nirvana we go. A few turns of the wheel at speed, and you see why the Honda-Acura twins have been nothing short of perennial favorites that know nothing beyond the pedestal they stand on, and their engine is part of that claim to fame.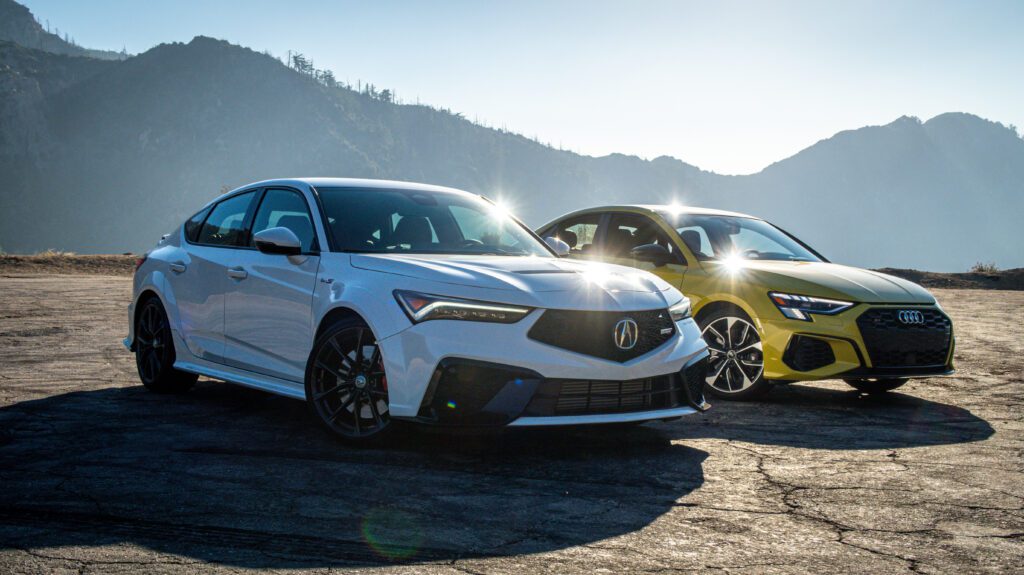 Engine by the gods
The two-liter turbocharged K20C8 four-cylinder is how all turbo four-bangers should be. Sort of. It builds power all over the rev range, having enough torque to chug along at low revs in traffic yet not getting short-winded past its peak like many other engines like it. It's effortless to wring out and slam right into that 7,000-rpm redline. It just pulls and pulls and pulls some more! Buttery smooth until you reach that upper echelon, and then the K20C8 buzzes just a tad to emphasize there's something alive under the hood without being intrusive.
Gearing is snappy, making every bit of that 320 horsepower and 310 pound-feet feel like this K-Series is punching above its weight. It's fast fast. "Push you into your seat" fast. And made all the more delightful by that typical Honda trademark manual shifter. Short throws with crisp engagement make for something you want to shift mindlessly in traffic, even when you don't need to. Disappointingly, the clutch is feather-light for commuting, but its engagement progression is perfectly linear, meaning you have to be a total dunce not to drive this smoothly.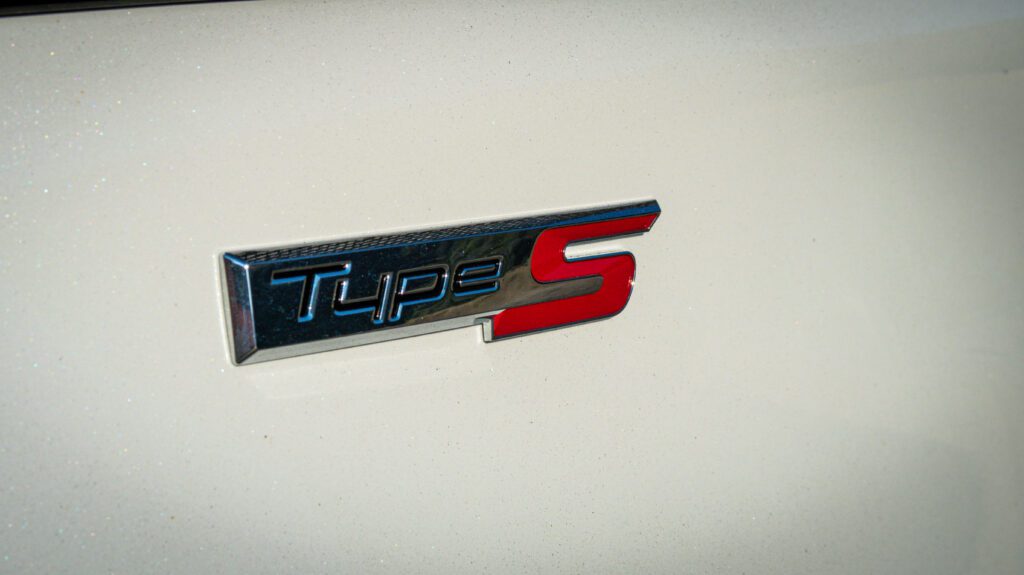 The only real letdown is the exhaust, which, although it's a bit louder than the Civic's and belches out more subtle pops on full-throttle lifts, is still too quiet for how raucous the engine is. This is perhaps the only segment where the Hyundai N division takes an easy victory. But that's okay. It's an Asian sports compact. You won't be short on aftermarket exhausts or any other go-fast add-ons.
Chassis by the Titans
In the mountains soaring high above LA and Malibu, the adaptive suspension remains supple, even in Sport+, with the steering gaining a decent amount of weight that's appropriate for steady inputs without being artificially stiff. And best of all, there's feedback.
What a novel concept! Steering feel! In a new car sold for 2024! Who would have thought steering that wriggles and kicks with road imperfections and lightens or stiffens per grip level would be a great idea? Not BMW, apparently. Ford used to. Kind of Hyundai. But Acura and Honda understood the assignment, for sure. There's no better steering this side of a Cayman to command the motions of the well-sorted chassis.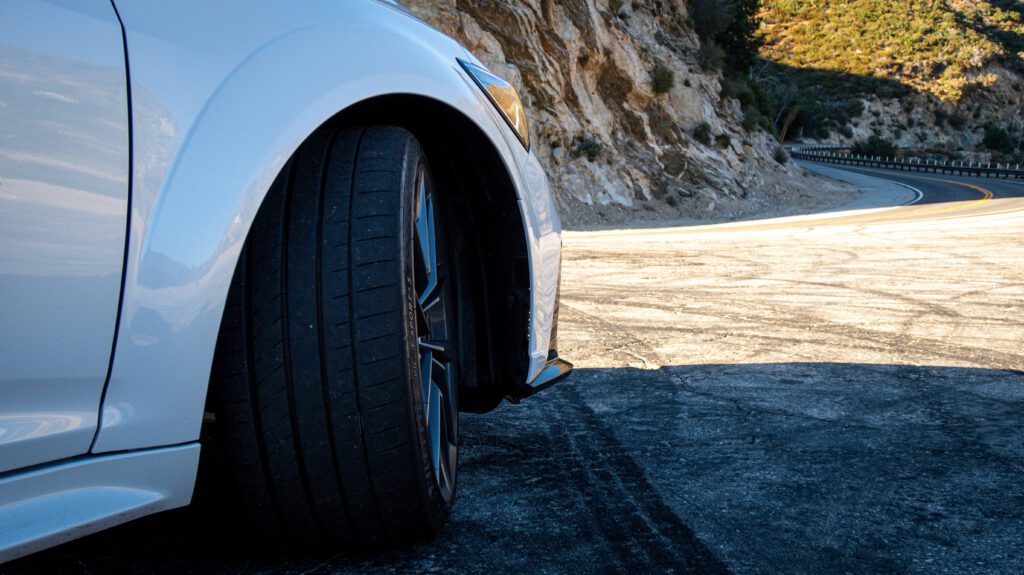 The softened suspension remains adaptive and adjustable, except all modes are compliant and seldom upset by road imperfections. Sport+ can be a little harsh here and there, but the default Sport has proven to be the perfect middle ground anyway. Body motions are kept well in check with no severe crashes nor wallowing, and the not-so-racey seats of the Integra still do a decent job at holding you in place despite their unassuming appearance. Still, leather-wrapped versions of the Type R leather-wrapped buckets would've been a nice option. But most impressive has to be the way this car reacts to adjustments.
This thing hooks. And its ability to resist torque steer while on throttle, tuck deeper into a corner, and even get some tail wags at the hint of lift or trailbraking is intoxicating. Kudos to the dual-axis front suspension design and the hyper-aggressive front limited-slip diff. The Elantra N exhibited a similar degree of neutrality, but the Integra Type-S does it better with notably more outright grip, enabling it keep pace with a colleague in an Audi S3 loaner and its DCT and all-wheel drive buffs.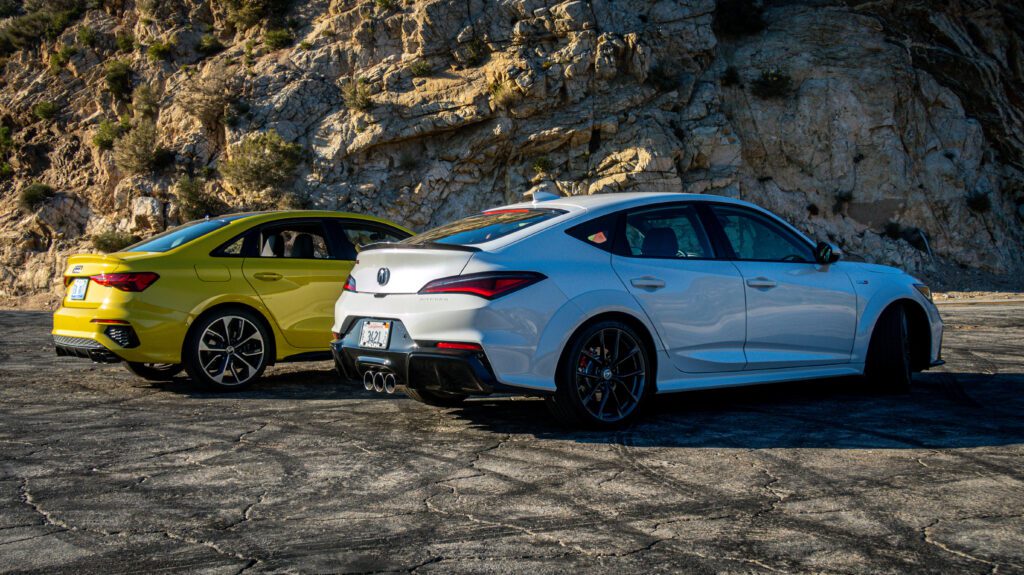 Kudos once more to the 265-wide Michelin Pilot Sport 4S tires. For reference, that's ten millimeters wider than the front tires of a non-Handing Package Mustang Dark Horse, which makes 180 more horsepower and tips in over 700 pounds more than the Teggy's svelte 3,219 pounds. Acura loves to tout how it's only marginally heavier than the Type R despite the added tech, but it's also hundreds of pounds lighter than its German counterparts.
Brakes? No complaints. Four-piston Brembos biting down on 13.8-inch rotors work exactly as advertised. However, the pedal is somewhat soft in the first inch of travel, but that makes it easy to modulate, and the performance was purely confidence-inspiring and fade-free, even in some of Malibu's tightest downhill passes. The two-piece rotors certainly look premium and likely contribute to weight savings and improved heat dissipation.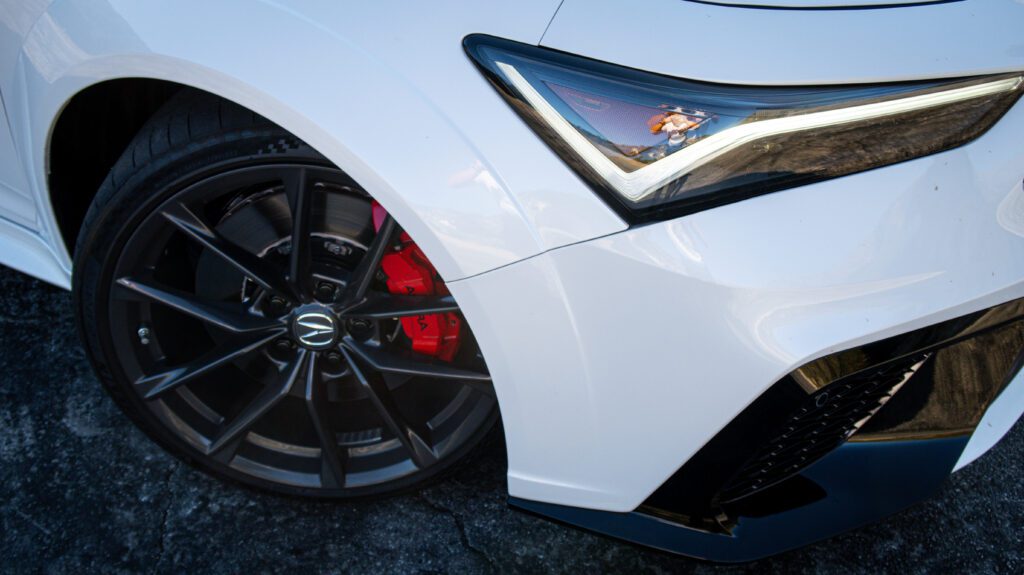 What's not?
– Okay-ish fuel economy and small tank make for frequent fuel stops
– No built-in nav for trekking far away roads
– No option for a more aggressive bucket seat
– Even this louder exhaust is still too quiet
– Numb, overly-light clutch pedal
– The Civic Type R exists
The greatest driver's car I hope no one forgets
By now, you've surely noticed my nagging comparisons to the Type R. But that's because the Teggy, as unfortunate as it'll be, will always be forced to justify itself and its price tag when standing in the shadow of the Nürburgring front-wheel-drive record holder. How its bulging arches and understated demeanor will court fans is yet to be seen, but they must not let it fade into obscurity like so many other drivers cars in history.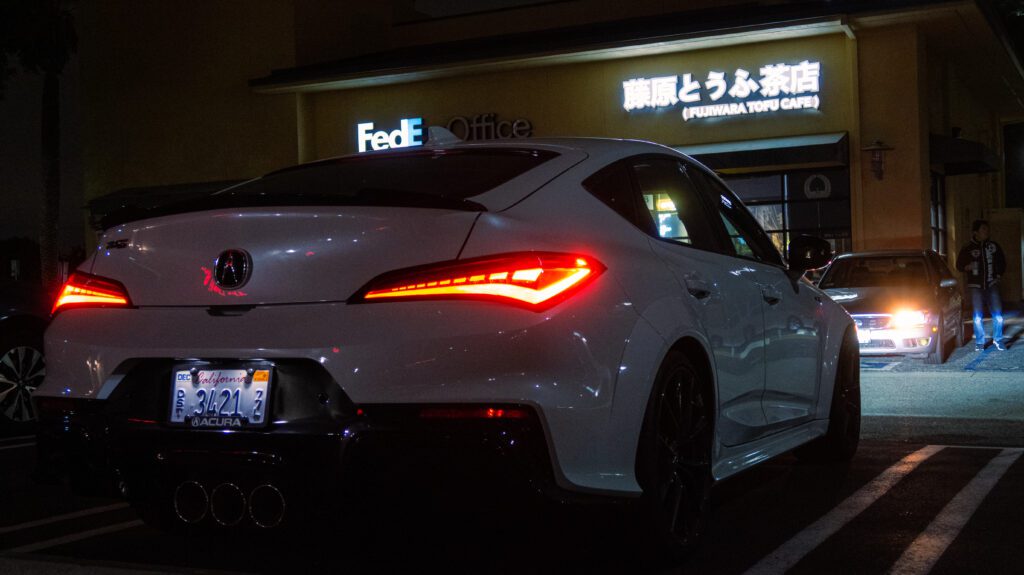 I'm rarely left so hot and bothered by a car, but the Acura Integra Type S just beckons for another summer fling. Apparently, it does it for many people, just as its Honda counterpart has done for years. But if you stripped away the Acura's rowdier twin and left this to stand alone as the flagship performance car for the street and the track, could it? Oh, I think it can. Easily. It rides nice, goes like hell, and turns, brakes, and feels like a real sports car should, all wrapped up in show-stopping sheet metal.
I wouldn't say it's outright better than a Type R. It's just different, taking what that car does best and twisting it to better suit an identity befitting of Acura. And if mature performance with a splash of giddiness is your jam, then have at it. What more could you want?
A wing? Ugh. Okay. That's fair.