The 2025 Hyundai Ioniq 5 N is birthing a new era of electric driver's cars. An era where your sleep is not destroyed by a strong king's EK Civic at midnight. The old era of burbling gasoline engines seems dead. Shows like the Electrify Expo prove that, sooner or later, EVs will become the eventual ruling class of automobiles, and the latest iteration of the acclaimed Hyundai Ioniq will be among those at the forefront.
The instant torque of electric power will bury the gasoline engine for good. Still, we can testify to getting the wiggles when using a crisp mechanical shifter, something electric vehicles don't have. There's also that unmatched feeling of a vibrating beast beneath the hood. Electric vehicles have not usurped these hallmarks from King Combustion. Even cars within Hyundai's own lineup, the Hyundai Elantra N, paint a clear picture of this.
With the Ioniq 5 N's case, the EV Queen is taking a page from the king's book and doing it her own way. Active sound, bucket seats, and physical buttons turn the cabin into a jet fighter cockpit. And unlike the upcoming Polestar 4, the focus here is on the driving experience, rather than sustainable luxury. The queen is out for the throne and we think she might take it all!
2025 Ioniq 5 N price and specs
Price: approx. $55,000 to $70,000
Battery capacity: 84 kWh
Weight: TBA, approx. 4,400 to 4,600 lbs
Power: 641 hp (478 kW)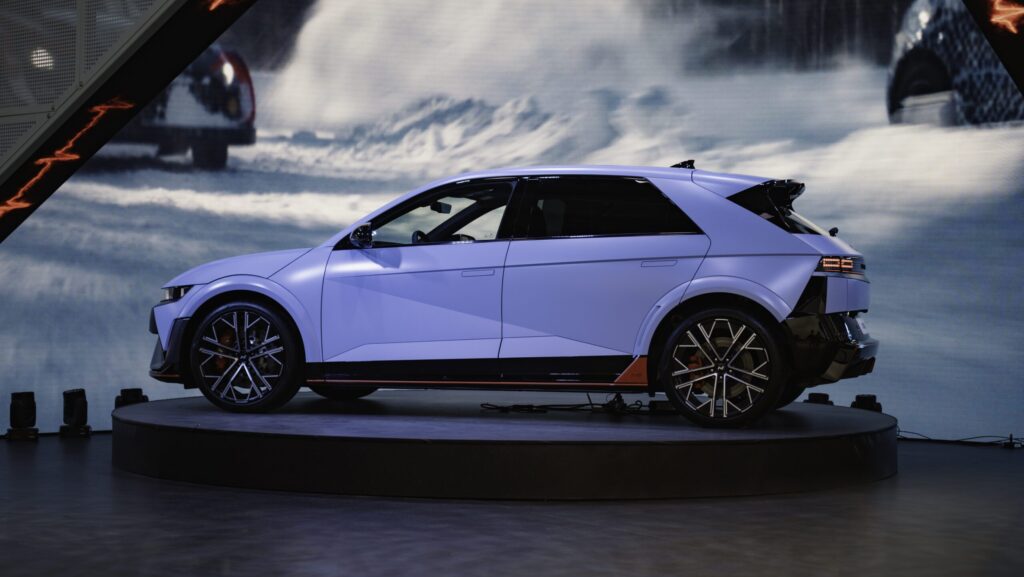 Exterior color options
Exact color choices are TBA but may include:
N Performance Blue Matte
N Performance Blue
Abyss Black Pearl
Cyber Gray Metallic
Ecotronic Gray Matte
Ecotronic Gray
Atlas White
Atlas White Matte
Gravity Gold Matte
Soultronic Orange Pearl
Exterior dimensions
Length: 4,715 mm
Width: 1,940 mm
Height: 1,585 mm
2024 Hyundai Ioniq 5 N release date
Concrete details surrounding the hopped-up Ioniq are scarce, but the full-launch date for the Hyundai Ioniq 5 N is late 2023. U.S. deliveries should begin in early 2024.
Interior and tech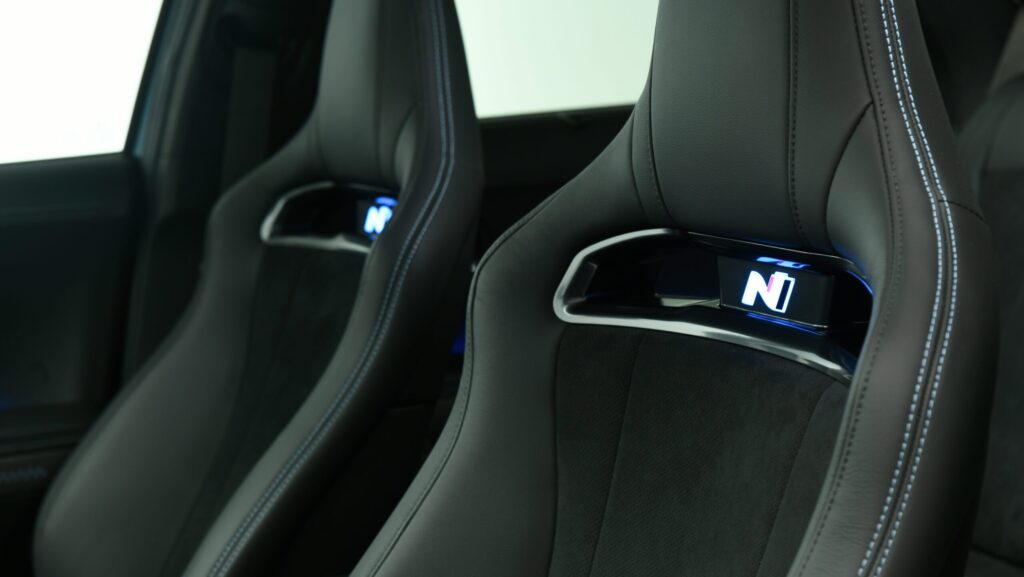 Interior colors, design, and features
The Ioniq 5 N will have a single leather interior option with N bucket seats at the front. It's an everyday sports car masquerading as an electric family hatch. The infotainment is simple, with one large screen split into a center infotainment display and a driver's gauge cluster screen. A big N on the steering wheel and red buttons are the only dash indicators that you're driving something more than the standard Ioniq 5. Hyundai didn't try to fill the interior with gimmicky tech, rather applying their touch to where it matters, the driving experience.
Battery preconditioning
Battery temperature is everything for EVs. Better cooling means longer track runs. Batteries also perform worse under colder temperatures, so there's a narrower operating range where you'd experience maximum power. Hyundai's track mode, which sets the temperature from 70 ℉ to 80 ℉, accounts for a rise in temperatures on longer track runs, allowing you to run harder for longer. Drag mode allows for maximum acceleration and sets the battery temp from 80 ℉ to 90 ℉. Clever!
Custom torque distribution
Electric power means more control over power distribution and torque vectoring. The Ioniq 5 N has a rear axle E-LSD. This means that the ECU can control the power output to the front and rear wheels, allowing for quicker cornering, better traction, and even instant drifts (N Drift Optimizer). You can control torque distribution from the center screen or a power knob in the center console.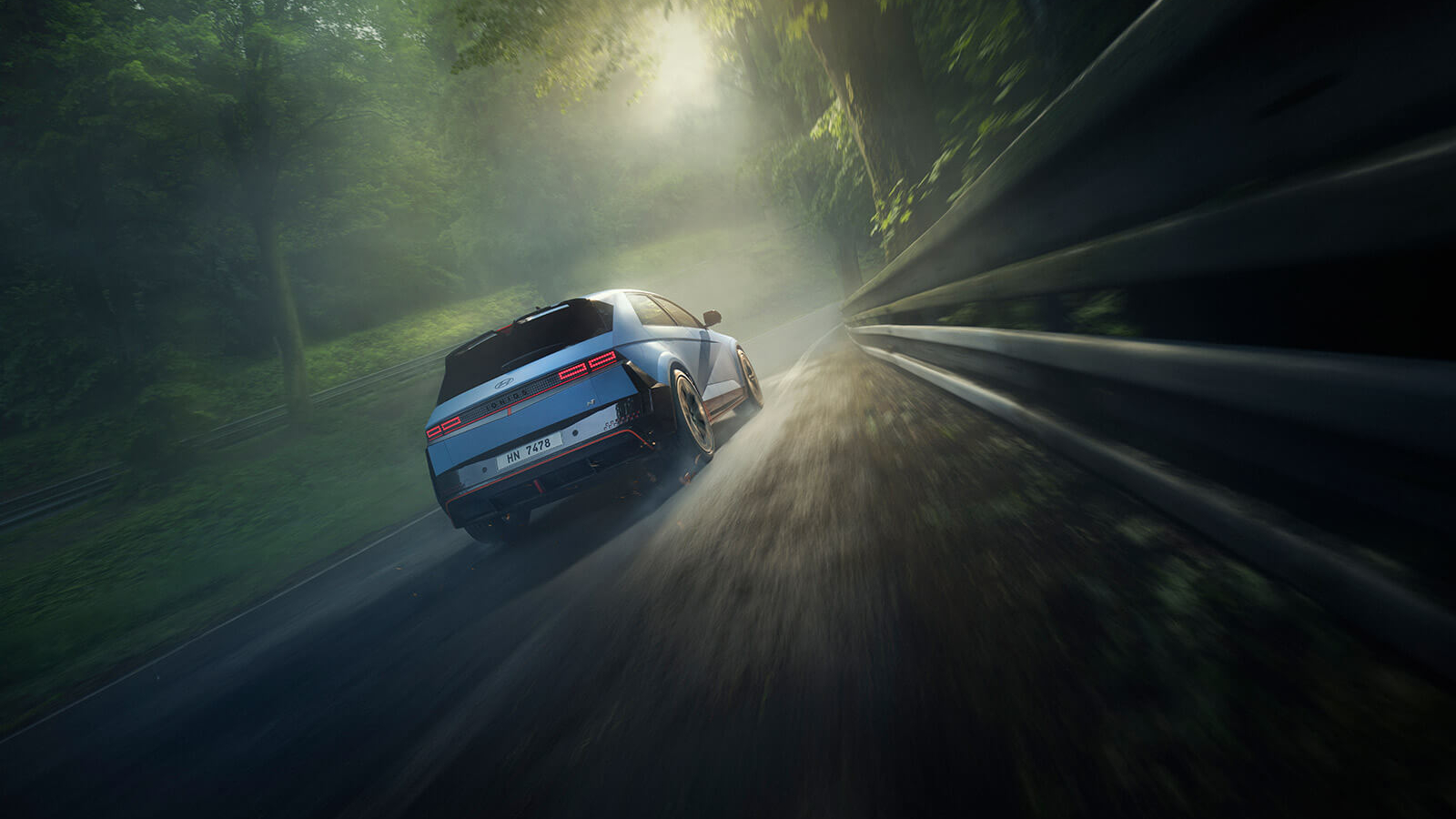 Dynamic drivetrain
Every sports car maker will claim that their drivetrain is dynamic. Even the torsion beam rear suspension on the Mazda 3 is "dynamic." But Hyundai makes good on their claims with the Ioniq 5 N's adaptive dampers, active throttle, and brake pedal (N pedal mode) with set N race modes for quick access to these features. You can customize damping and pedal feel.
2024 Hyundai Ioniq 5 N range and charging
Hyundai is yet to release the full range and charging data. This car will use Hyundai's 800V voltage architecture and the same access to EV charging stations.
Charge speed: 350 kW
Electric range: TBA; approx. 220 to 280 miles
DC fast charging time: 10% to 80% in 18 minutes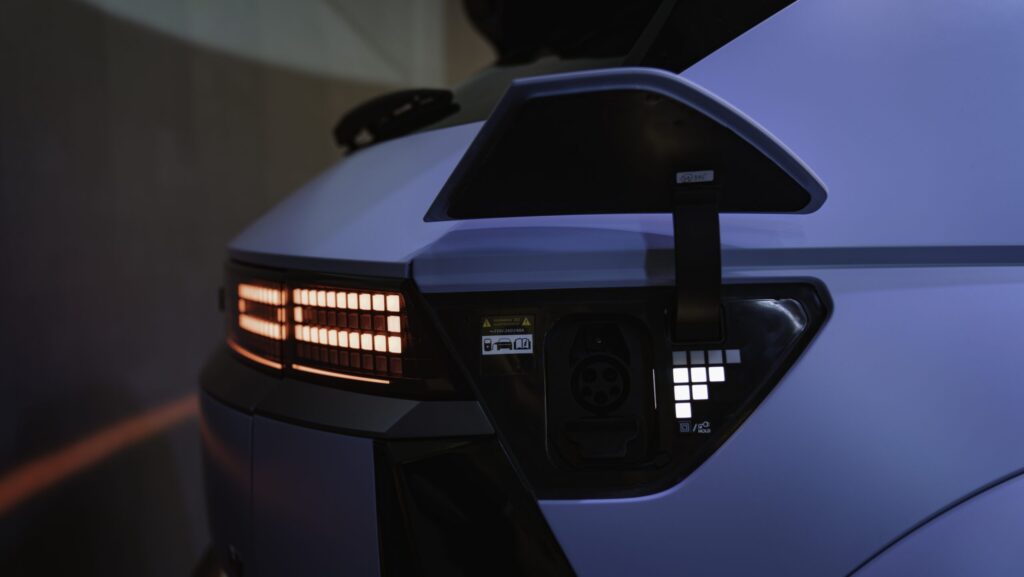 Ioniq 5 N powertrain and zero-to-60 performance
The Ioniq 5 N is fast fast! A Tesla Model 3 Performance pushes roughly 450 horsepower and sets you back about the same price. So the Ioniq 5 N has strong competitors, even if it surpasses old technology with more horsepower and volts. There are other cars in the field running similar, if not more, horsepower, but those rides typically ring in at a far higher sticker price.
Electric motor power: 641 hp (478 kW)
Battery capacity: 84 kWh
Top speed: TBA; 161 mph (260 km/h)
Acceleration (zero-to-60): TBA; approx. 3.4 seconds
N Grin boost
N Grin is back! If you have experience with Hyundai's N products, you'll know about the little NGS button on the steering wheel. In Hyundai's ICE vehicles, pushing this button gives you more boost pressure, and quicker "shifts" for 20 seconds.
But remember! This is no hybrid, plug-in, or any of that tech-mixing malarky. The Hyundai Ioniq 5 N is full-electric, so no boost pressure. For EVs, the primary power limiter is heat. You don't want to light your battery on fire. So the battery management system (BMS) increases the power draw for 20 seconds, at the cost of extra battery degradation and heat. Who cares about those, right?
N e-Shift
Oh, and yes. I said shifts earlier. For the die-hards who need to be weened into EV acceptance, the Ioniq 5 N can simulate an eight-speed auto with rev ranges and power cuts despite not having an actual transmission. It's like what old EV manufacturers wanted with manual electric cars, except there are no gears or clutches to explode into a gazillion atoms.
Gimmicky? Perhaps. But if that doesn't make you giggle, you're not human.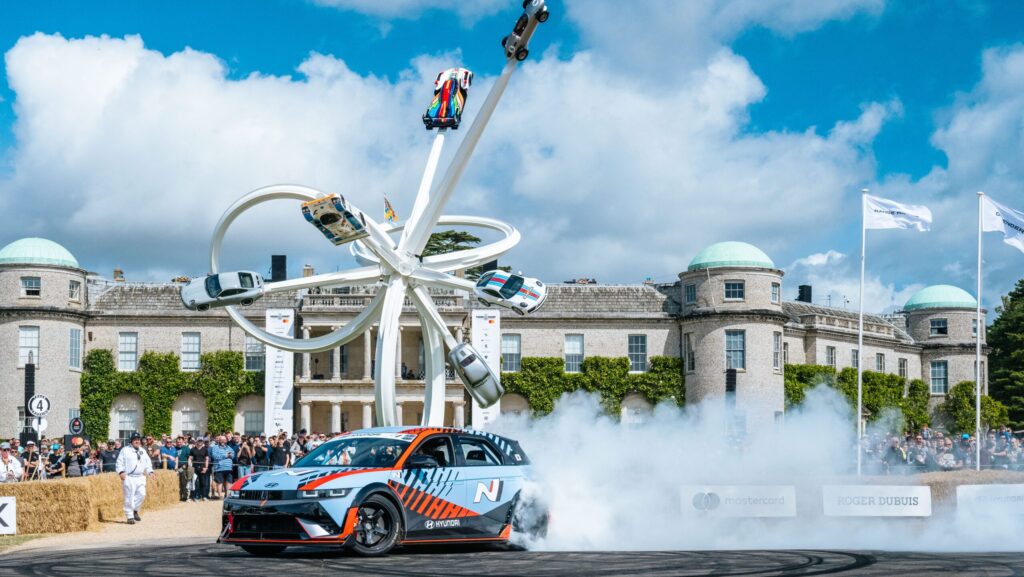 Left Foot Braking
You're an expert driver! You don't need any driving aids for left-foot braking. And if you're like me and you're not an expert driver, the Ioniq 5 N allows for easier simultaneous brake and throttle modulation (Sport + / ESC: OFF).
N Active Sound+
Where you would hear the pops and bangs of a turbo four-banger on the Hyundai i30 N, electric hot hatches will obviously (and sadly) have no natural sound. That's where N active Sound comes in. Eight internal speakers pump simulated noise into the cabin. Two external speakers will inform those annoying other drivers that you own the road. If you want a more quiet experience, you can choose between three active sound modes and quiet mode.
Ignition: RPM simulation adds an audible texture to driving.
Evolution: Taking from the 2025 N Vision Gran Turismo, this is the sound of the future.
Supersonic: Zoom off into the distance with a jet fighter-inspired sound.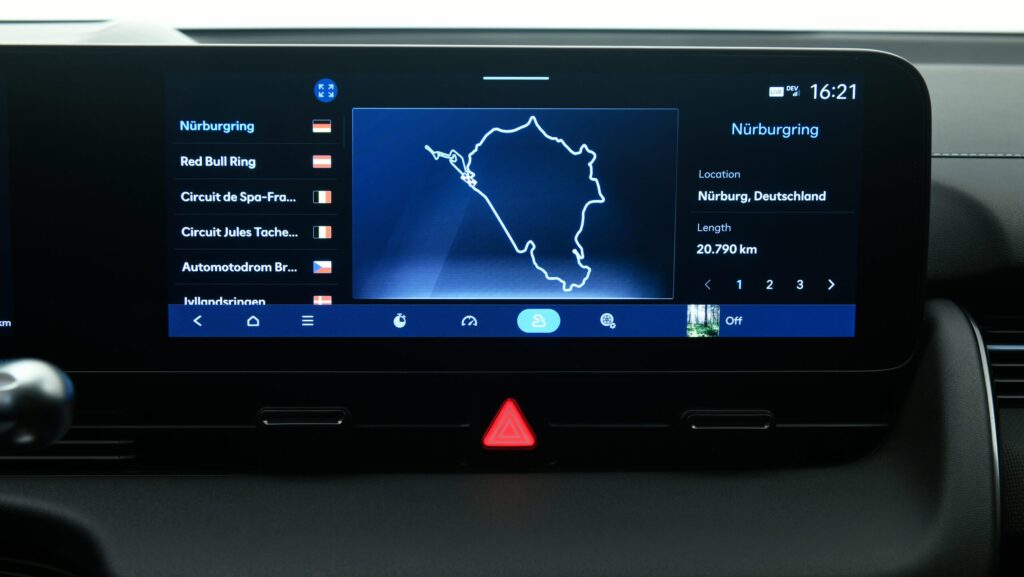 The end of the driver's car
A noisy, 641-horsepower mega hot hatch that yearns for your love with its driving pleasure? Sounds epic! But it can't escape the obvious caveats that come with being what it is first and foremost: an electric car. And if you're an enthusiast reading about this, we have to discuss it just a little bit.
First off, let's talk about how sound interacts with your brain. In simple terms, sound waves vibrate fluid in your ear, those vibrations are translated into electrical signals, which are read by your brain. The reason you get the chills when a V8 Mustang thumps past you on the highway is because the part of your brain that processes sound also processes your emotions. As with all senses, this releases dopamine, happy chemicals.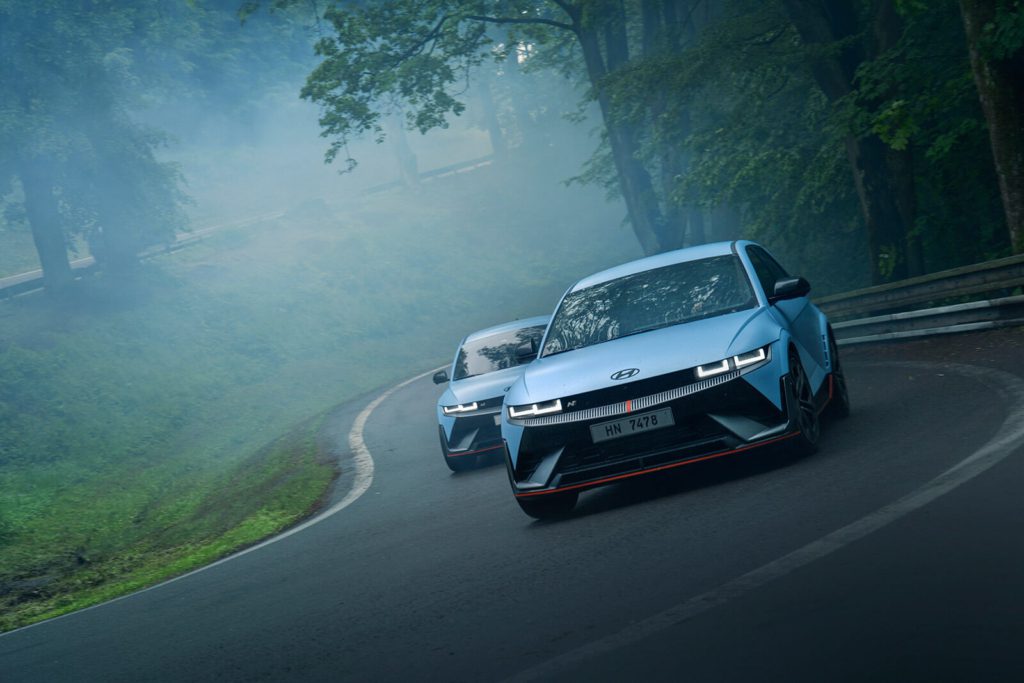 That 3 a.m. EK Civic is killing you… Allegedly.
Okay. Brace yourselves for some nerdery in the name of good health!
Multiple studies show that there is sufficient evidence that chronic exposure to higher than normal or more than 55 dB night-time noise levels increases the risk of heart disease and type 2 diabetes. One such study is detailed in Epidemiology's 2005 article, "Traffic Noise and Risk of Myocardial Infarction."
"The adjusted odds ratio for men exposed to sound levels of more than 70 dB(A) during the day was 1.3 (95% confidence interval = 0.88–1.8) compared with those where the sound level did not exceed 60 dB(A)," claims the study, collectively penned by numerous authors. "In the subsample of men who lived for at least ten years at their present address, the odds ratio was 1.8 (1.0–3.2). Noise-exposed women were not at higher risk."
What about daytime noise and your mental health? Children aged 9 to 14 who live in high-noise areas exhibit a 1.33 increase in behavioral issues. It would be unscientific to pin these issues on that mad man driving his Type-R at 2 a.m., although there is real evidence that living and working in high-noise environments can contribute to long-term health issues like anxiety, depression, and heart disease, and loud cars are potential malefactors.
Internal combustion vehicles produce around 60 dB of noise.
EVs produce around 40 dB, which is mandatory as no sound would be unsafe for pedestrians. Low-frequency noises, like road and engine noise, aren't absorbed as well. Electric vehicles remove engine noise from the equation and will bring quieter city spaces and ultimately, healthier populations of people.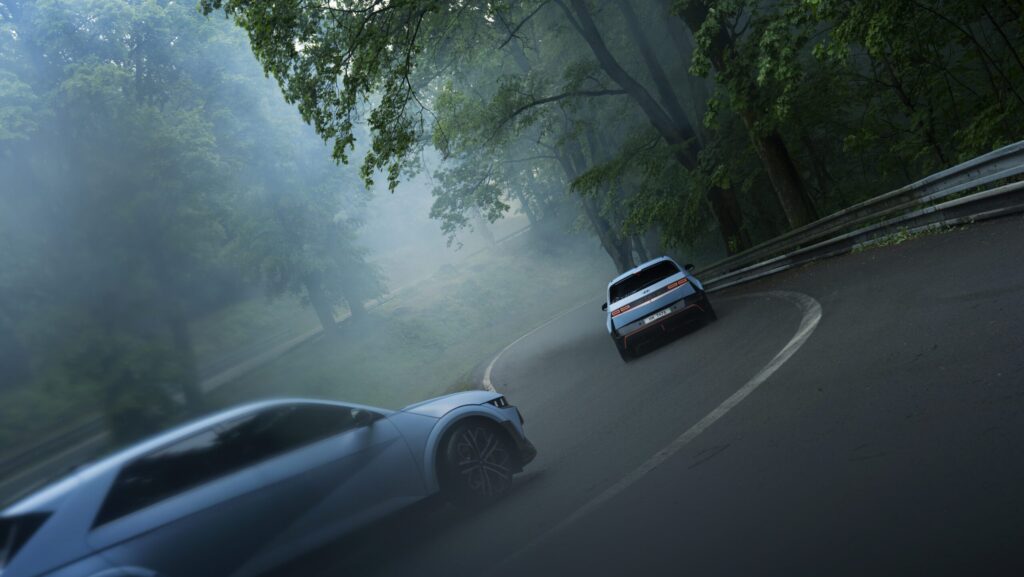 Or so scientists say. So, theoretically, so long as the Ioniq 5 N is humming along in an environment where charging it doesn't damn the local infrastructure, it can pass an FDA-approved anxiety relief device and mental health aid. And you'll need that subconscious destresser to put you at ease after remembering the N is a harbinger of death for all your favorite gas-burning firebreathers. At last, there's further proof that the Korean auto industry remains four parallel universes ahead of us.
FAQs
Can the Hyundai Ioniq 5 N access Tesla Supercharging?
Yes. Non-tesla vehicles like the Hyundai Ioniq 5 N, can charge using Tesla's supercharging network. You will be charged an increased rate, 49 to 51 cents per kWh, but there is a $12.99 subscription fee if you want to use Tesla charging stations long-term. However, be aware of past hiccups with charging Hyundai EVs on older-gen Tesla chargers.
Will the Ioniq 5 N qualify for an EV tax credit?
The Ioniq 5 N will not qualify for an EV tax credit. New regulations mean that vehicles that are not built in the U.S. will not qualify for EV tax credits. Hyundai's e-GMP EV platform is only in South Korea. There are plans for a U.S. factory to start construction in the second half of 2024, which means future vehicles will qualify for the tax credit.