GM is going all out with electric vehicles in the next few model years. As proven by the exciting Hummer EV SUV, massive Chevy Silverado EV, and (uhh…) elusive Cadillac Lyriq, the American auto giant fully intends on making its Ultium battery platform the gold standard for EVs. The 2025 Cadillac Escalade IQ is GM's latest Ultium EV SUV, and it promises to make a splash — with experts and auto-spies across the internet speculating about its design and features.
The 2023 Cadillac Escalade IQ was announced at a grand event in New York City on August 9, 2023. Like the Hummer EV SUV and Chevy Silverado EV, the Escalade IQ will be assembled at GM's Factory Zero Detroit-Hamtramck Assembly Center. For some reason, GM is promoting this event with the tagline "Built in Detroit. Revealed in New York City," which, let's be honest, doesn't really mean anything.
2025 Cadillac Escalade IQ price and release date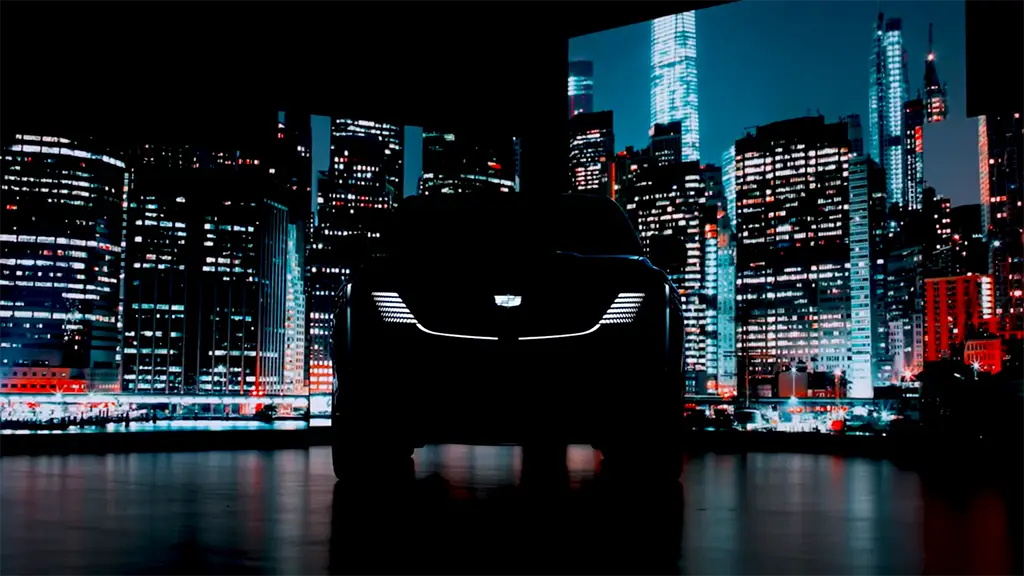 Price: $130,000 – $175,000 minimum
Release date: Summer 2024
As is expected from the EV version of an already pricey full-size luxury SUV, the 2025 Cadillac Escalade IQ starts at a cool $130,000. While we don't know much about the pricing apart from that, GM has shown off one configuration that adds up to around $175,000.
There will seemingly be four trim levels including Luxury 1, Sport 1, Luxury 2, and Sport 2. Based on what we've seen from Caddy models, we suspect these names will change to something a little less generic as we get closer to the Escalade IQ's summer 2024 launch. GM has teased that there may eventually be an Escalade IQL trim with a longer wheelbase and an Escalade IQ-V trim with boosted performance, according to GM Authority — but this will likely come later.
2025 Cadillac Escalade IQ specs
Although much information about the various Cadillac IQ trims are still behind closed doors, GM has its overall dimensions as well as a handful of options.
Exterior color options
Flare Metallic (available with optional black roof)
Black Raven
Black Cherry Tintcoat (available with optional black roof)
Deep Space Metallic (available with optional black roof)
Summit White (available with optional black roof)
Midnight Steel Frost (available with optional black roof)
Luna Metallic (available with optional black roof)
Interior seating options
Sheer/medium dark cinder gray
Backen black / Santorini
Wheels
7-spoke alloy wheels with mask/polish with machine face and high gloss black pockets and inserts
7 tri-spoke alloy wheels with deep night metallic
7-spoke alloy wheels with mask/polish with high gloss black pockets and chrome inserts
Exterior dimensions
Height: 76.1″
Length: 224.3″
Width: 94.1″ (including mirrors)
Interior and tech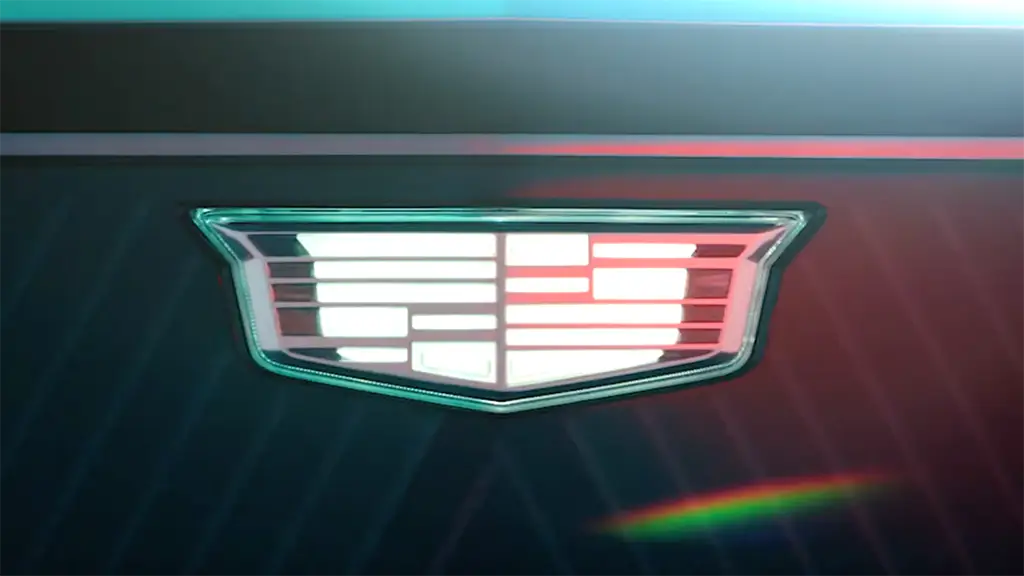 As we mentioned above, one of the primary benefits of the Ultium battery platform is that GM's designers have unprecedented freedom when it comes to the interior of their vehicles. This remains true for the Escalade IQ, as the combustion-engine version's cabin would probably be considered a "spacious studio apartment" in some major cities.
With this massive cabin space comes even more real estate for tech, screens, and all sorts of bells and whistles (probably not literally, but who knows?) The Cadillac Escalade IQ will have luxury-level technology including GM's Super Cruise semi-autonomous driving capabilities as well as other premium trappings like HD Surround Vision that have been announced for its other luxury-level vehicles.
Interior dimensions
Cabin cargo space: up to 119.2 cubic-feet
eTrunk cargo space: up to 12.2 cubic-feet
2025 Cadillac Escalade IQ electric range and charging times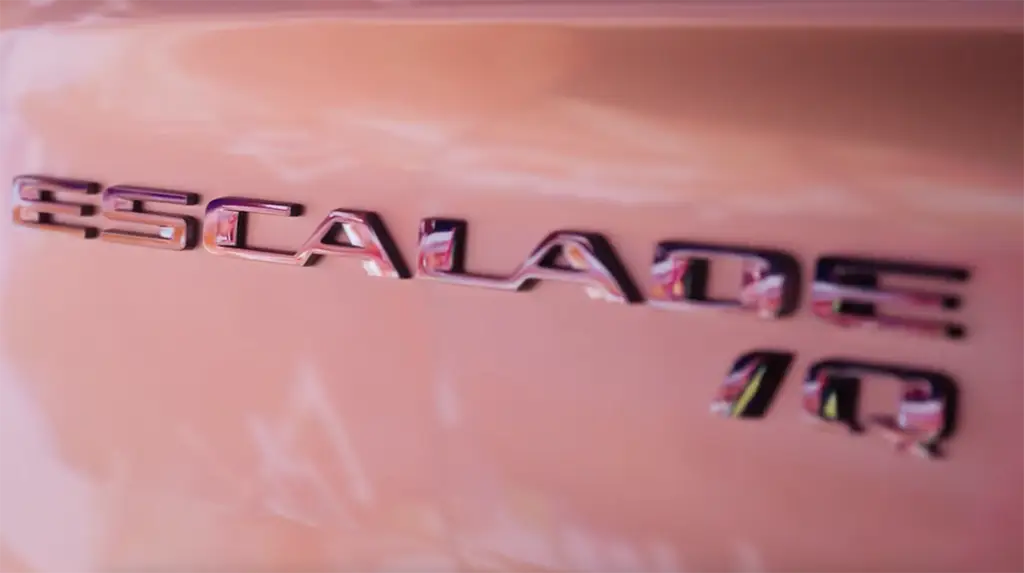 Electric range: up to 450 miles
DC fast charging time: 100 miles of range in 10 minutes
Assuming it lives up to its own internal estimates in the real world, the Cadillac Escalade IQ packs some seriously impressive electric range – 450 miles to be exact. And because it gets 100 miles of range from 10 minutes of charging, it would only take a little over 30 minutes to charge from 10% to 80% capacity, or in a less realistic and unadvisable scenario, 45 minutes to reach 100% from 0.
2025 Cadillac Escalade IQ powertrain and 0-60 performance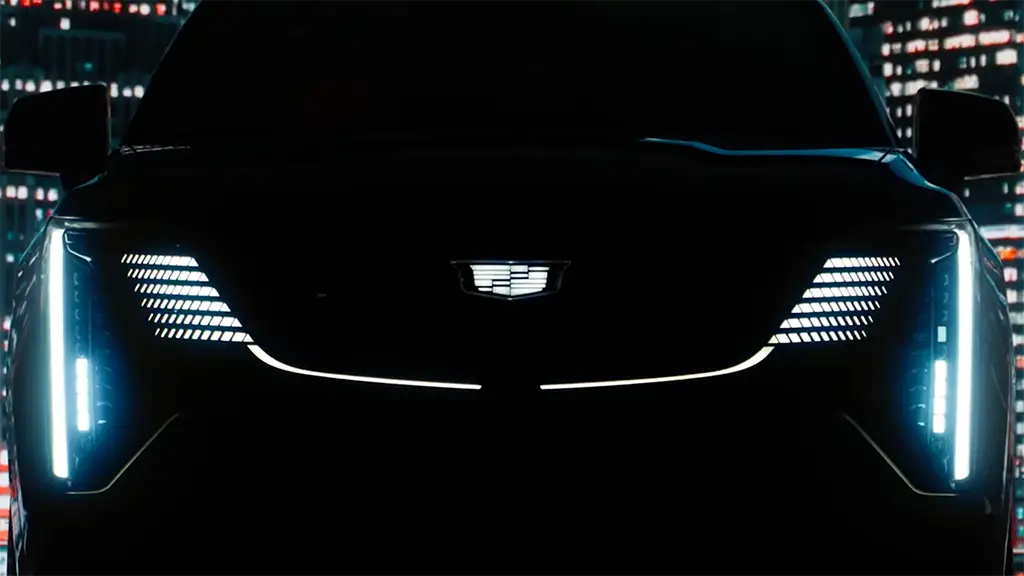 Horsepower: 750 horsepower
Torque: 785 lb-ft
GM's mantra with its latest line of EV SUVs seems to be "bigger is better," and the Cadillac Escalade IQ is no exception. With 750 horsepower and 785 lb-ft of torque under its belt, you'll certainly never miss a meeting, even if using all that power in such a hefty machine means putting pedestrians at risk, not to mention other drivers. Though GM hasn't said a whole lot else about its performance, the 8,660-pound Hummer EV SUV can accelerate from 0-60 in 3.5 seconds – a terrifying thought!
2025 Cadillac Escalade IQ design changes
Unsurprisingly, the Cadillac Escalade shares many of its design elements with the Lyriq – such as the chevron-hatched "black crystal shield" grille and "vertical light blade" smart headlights, but with the Escalade's even more extravagant styling. It does have a lower stance, thankfully, which is being advertised as a feature to improve its aerodynamics, but in reality, the floor-mounted battery allows for a lower center of gravity.
Otherwise, the 2025 Cadillac Escalade IQ pretty closely resembles the Escalade of old, so if you liked how it looked before, you'll appreciate the more conservative approach the folks at GM took with this gargantuan block of wealth on wheels.
FAQs
When will the Cadillac Escalade IQ be released?
While the exact date has yet to be confirmed, GM has confirmed the 2025 model year Cadillac Escalade IQ will arrive at your local dealer no later than summer 2024. We'll see.
What will the Cadillac Escalade IQ cost?
As the flagship of GM's luxury all-electric offerings, the 2025 Cadillac Escalade IQ will start at $130,000 for the base trim with no options. Beyond that, the Escalade IQ website shows a $175,000 spec, suggesting the price will go much higher depending on the spec you (or the dealer) decide to order.
What is the Cadillac Escalade IQ's electric range on a single charge?