For better or for worse, there's a subscription for everything in 2023. You can subscribe to TV, movies, video games, and even a place to store it all in the form of cloud storage. With the overall cost of car ownership on the rise, many consumers are turning to the fledgling car subscription market in its place.
As with most big investments, car ownership comes with its downsides. The price of a new car is more expensive than ever, and that's before factoring in recurring costs like service and maintenance. In an act of desperation, you might be tempted to give in to the predatory interest rates at your local Nissan dealer. I mean, what other choice do you have than 30% APR?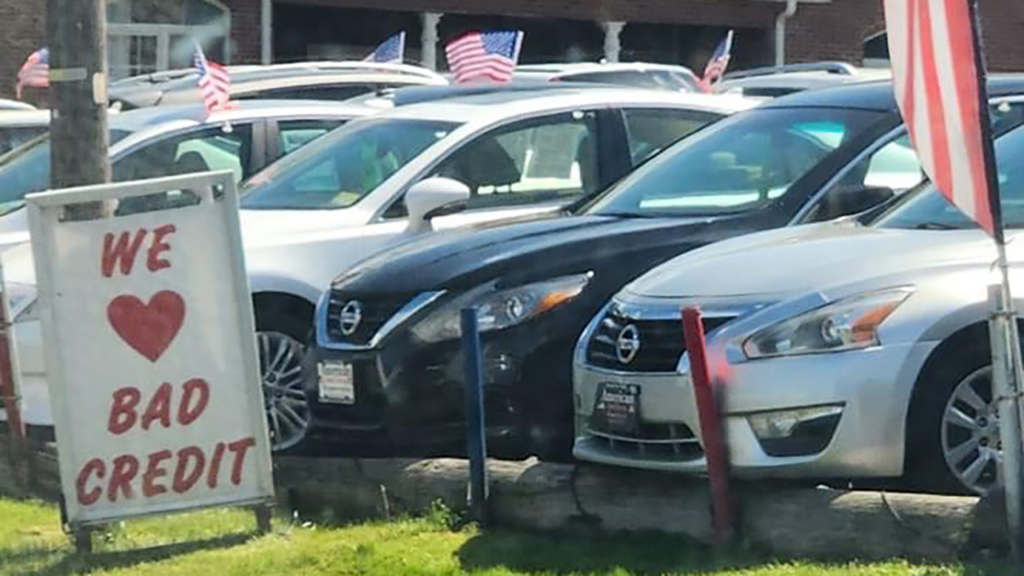 A car subscription service provides an alternative to buying and leasing. In the same way you subscribe to Netflix or Spotify, you can now add a new Porsche or Audi to your queue. However, while subscribing to a car may sound like a foolproof plan, you'll want to consider the downsides before asking where to sign. But don't worry, we've got your back. We'll not only help you figure out if a car subscription is right for you, but we've also weighed the pros and cons of the best car subscription services at your disposal in 2023.
Why choose a car subscription
No commitment: One month you want to tour the country in an Audi e-tron Sportback. For your next trick, you're showing up in a new BMW M3. Pay the fee and swap rides as often as your contract allows.
No liability: So, you got your dream sports car. Unfortunately, the engine blows up within a year, and the company and insurance say it's your fault. Now you're stuck with an $80,000 paperweight. A car subscription will come with liability insurance to protect you against these situations. As long as they occur under normal vehicle operation.
No financing: You're not tied down to a depreciating asset that will be too expensive to own post-warranty period. If you no longer want the vehicle or can't afford the monthly fee, just cancel it. Opting out of an auto loan is a hassle and will affect your credit score.
Read the fine print
It should be obvious that car subscriptions aren't a path to vehicle ownership. You can never modify the vehicle or conduct your own repairs. This will breach the agreement and you'll be liable for any potential damages the company says you caused. Any other damage beyond normal wear and tear, it'll be your time to foot the bill, Bill.
If the company wants to void your contract for any reason, it's allowed to take the car back – with or without your approval. Any fee increases and extra charges are yours to pay. This is all outlined in the contract terms, but companies know no one reads them.
Car subscription fees
As for what's included in your subscription:
Maintenance and insurance: Most subscription fees cover the basics, like oil changes and tire protection, so you never even have to think about where to buy tires online, provided you operate the car like a normal person. However, what qualifies as 'normal' varies from company to company.
Roadside assistance: If the car breaks down, the company will send a lovely stranger to help get you back on the road.
Monthly mileage: Subscriptions allow you to drive a set amount of miles per month. Most agreements are between 1,500-2,000 miles.
Liability insurance: Liability insurance covers you for a specific amount if you're injured in an accident.
The best car subscription services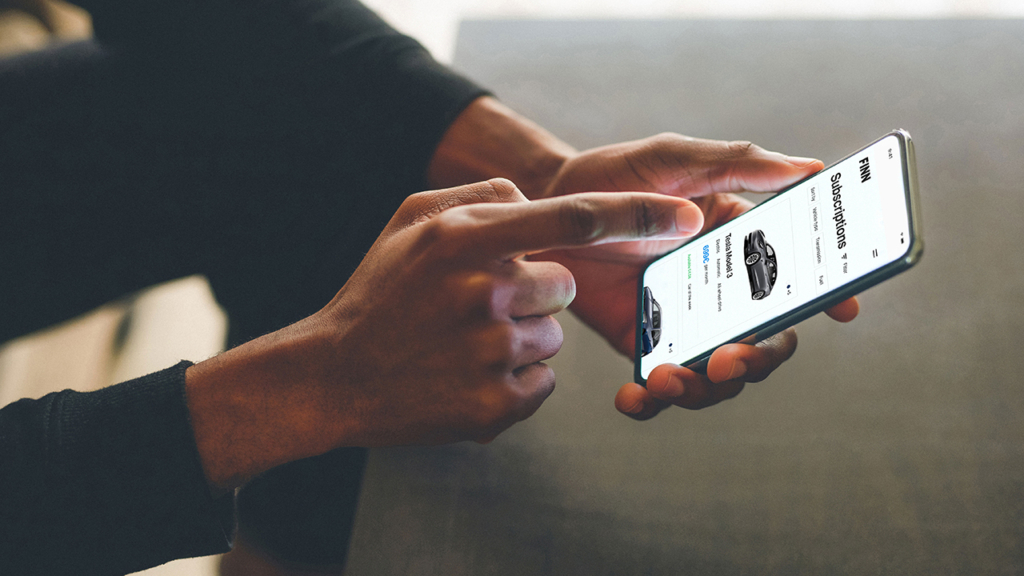 Pros
Insurance, maintenance and delivery included
No application fee
Cons
6-12 month subscription period
850 monthly miles
Germany-based Finn wants to revolutionize the car ownership experience. Its focus is on carbon neutrality while providing consumers with a quick-and-easy signup process. There's more to come from this exciting startup and we can't wait to see it blossom.
[Update!] FINN have partnered with German automaker Audi to offer the A5 Sportback and Q5. Practical and powerful, you can drive one of these for 1000$ with 850 free miles.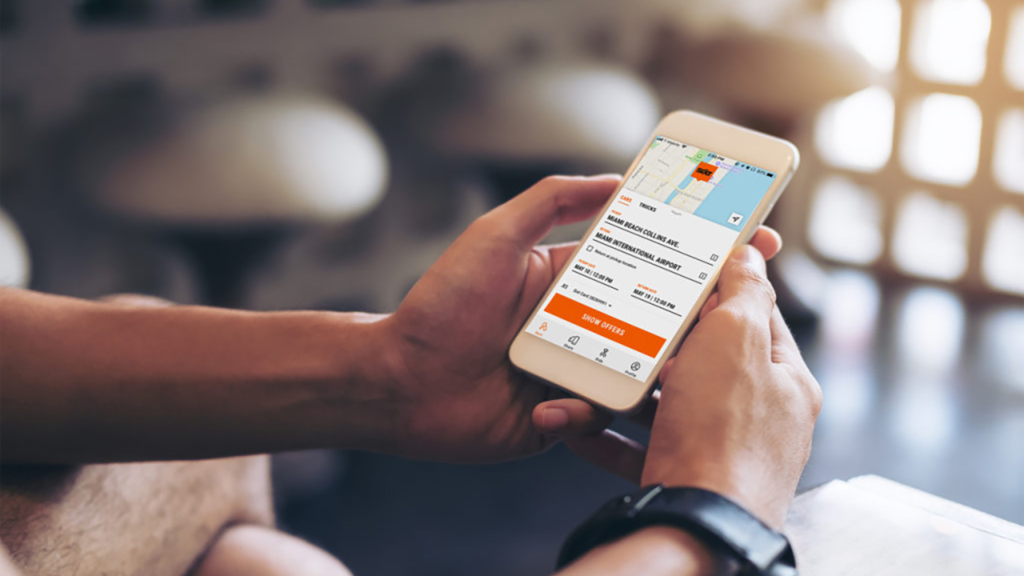 Pros
Unused mileage carries over
Month-to-month contract

Cons
1000 monthly miles ($0.47 per extra mile)
Accident cover, liability insurance and roadside assistance are not part of the subscription fee
Customize is not just a word for the good folk over at Sixt. Its car subscription, Sixt+, lets you personalize your subscription from the app. All the info is front-and-center on the website. Sixt+ creates tailored recommendations to suit your needs, as opposed to one-car-fits-all. It's a refreshing, slightly less corporate approach to car subscriptions.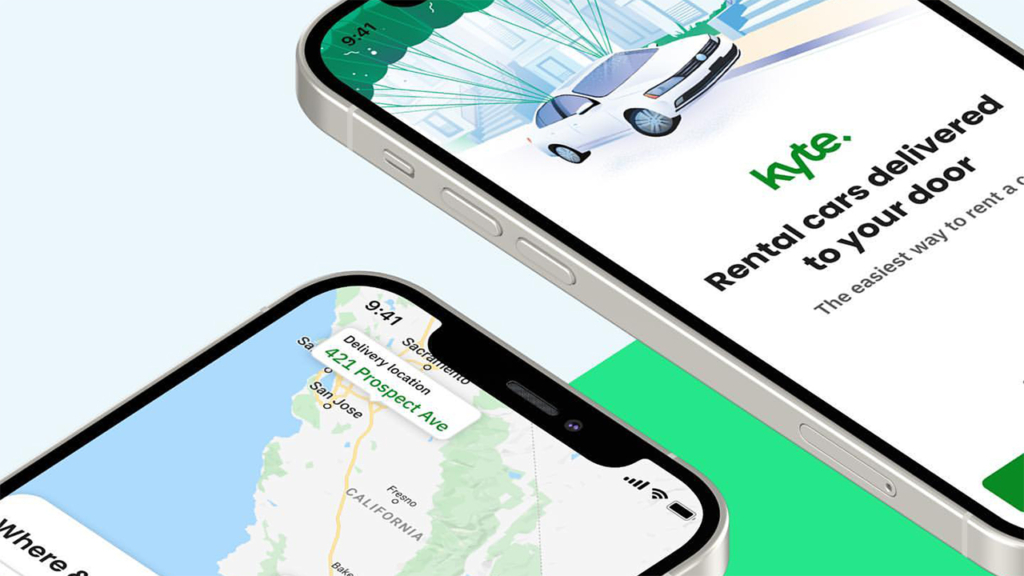 Pros
Wide range of vehicles (EV options)
Starts at $518

Cons
Only available in 14 cities
850 miles free ($0.35 per extra mile)
Simplicity. Kyte doesn't want to be more than a subscription. Its focus is not on aesthetics or gimmicks, but rather offering a subscription that works for you every time.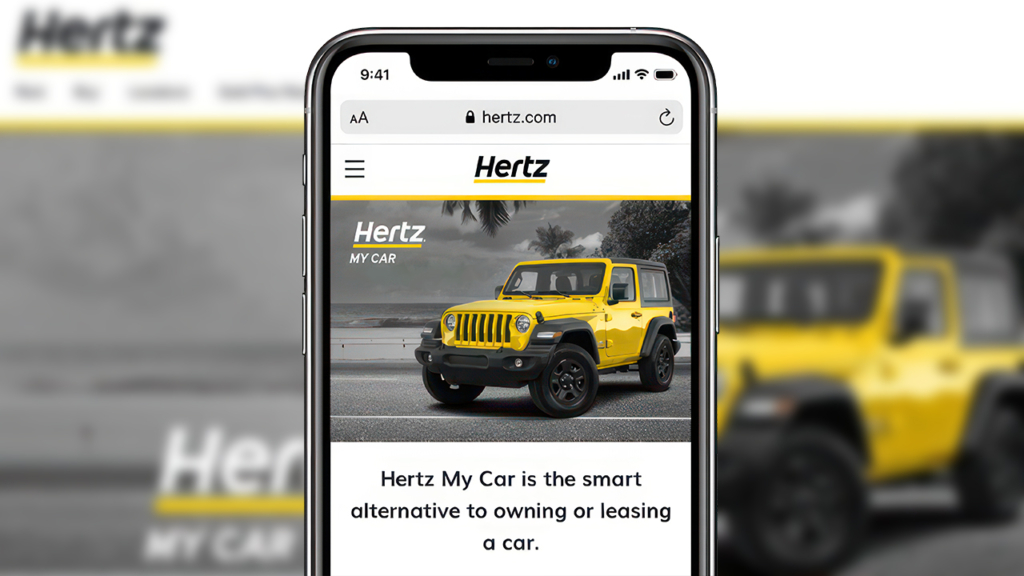 Pros
Access to the full Hertz fleet
Unlimited miles
Insurance and loss waiver included
Cons
$1,660/month (Ford Focus, Austin Texas)
Personal insurance is $225
Additional drivers and roadside assistance cost extra
Hertz has been there, done that. If you've ever rented a car, Hertz is a company you're familiar with. This means lower pricing and more cars to choose from, but you lose the personality and customer attention you get from smaller brands. At the end of the day, you're dealing with a boring, old corporation. However, the Hertz My Car subscription service is as polished as you might expect from the company synonymous with car rentals.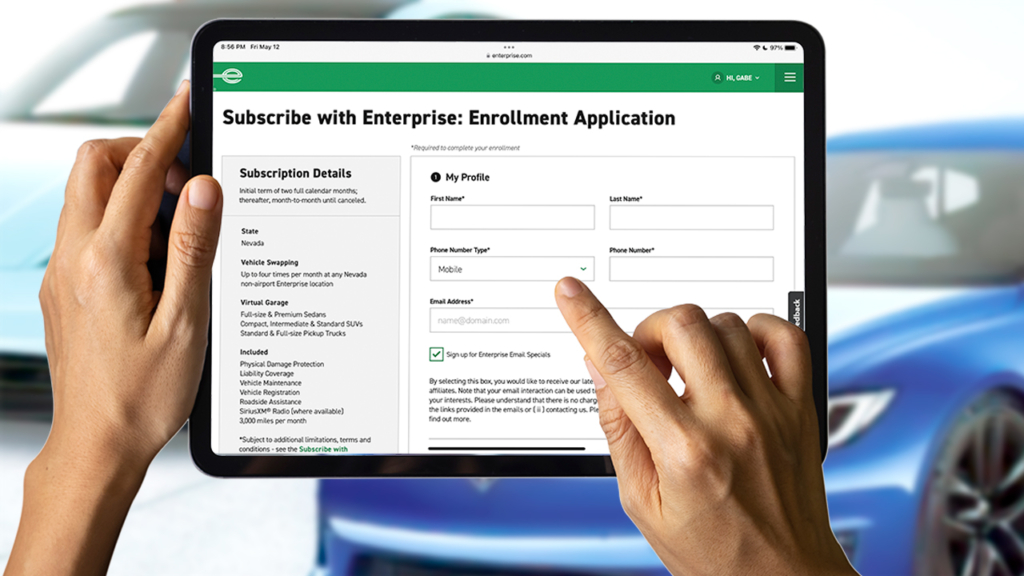 Pros
Insurance, maintenance and roadside assistance come standard
Swap up to four times a month
3,000 miles per month
Cons
Only available in three states (Minnesota, Missouri, Nevada)
Considering its modest price, Subscribe with Enterprise has a lot of perks. And coming from a household name in the rental car market, it damn well should. Contrary to its reputation, Enterprise doesn't compromise on car quality either, with a wide range of premium SUVs and trucks to choose from. The bad news is that while it is one of the more compelling car subscription services, Subscribe with Enterprise is only active in a few states.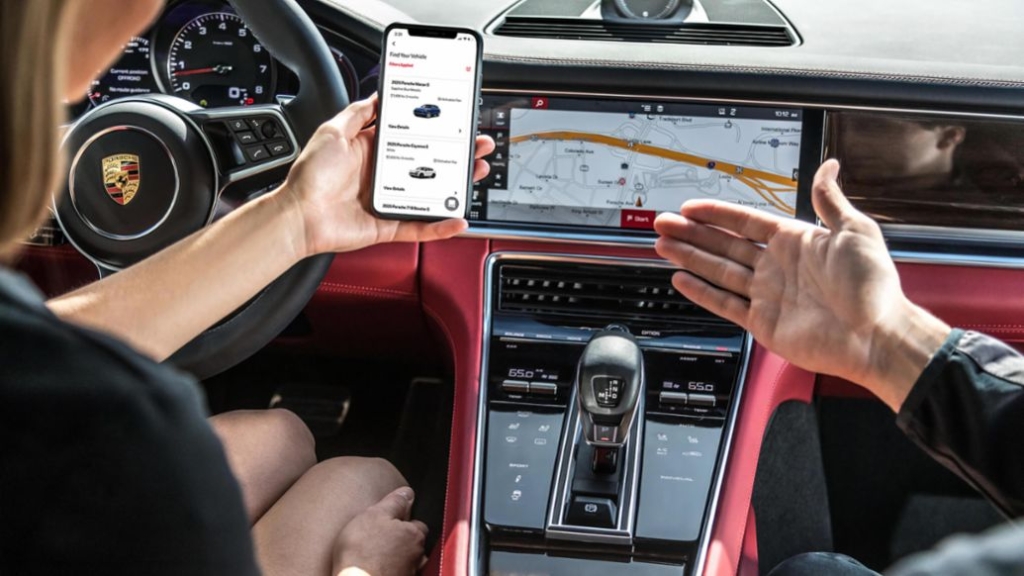 Pros:
Delivery and pick-up available within 20 miles of a Porsche dealership
Insurance and maintenance included in subscription fee
Cons:
$595 activation fee
$2,420/month for a single vehicle subscription (Porsche 718 Cayman, Dallas Texas)
Drive your dream car, today. For many, owning a Porsche is a fantasy that will never die. Porsche Drive allows you to make it a reality for a month or two without breaking the bank.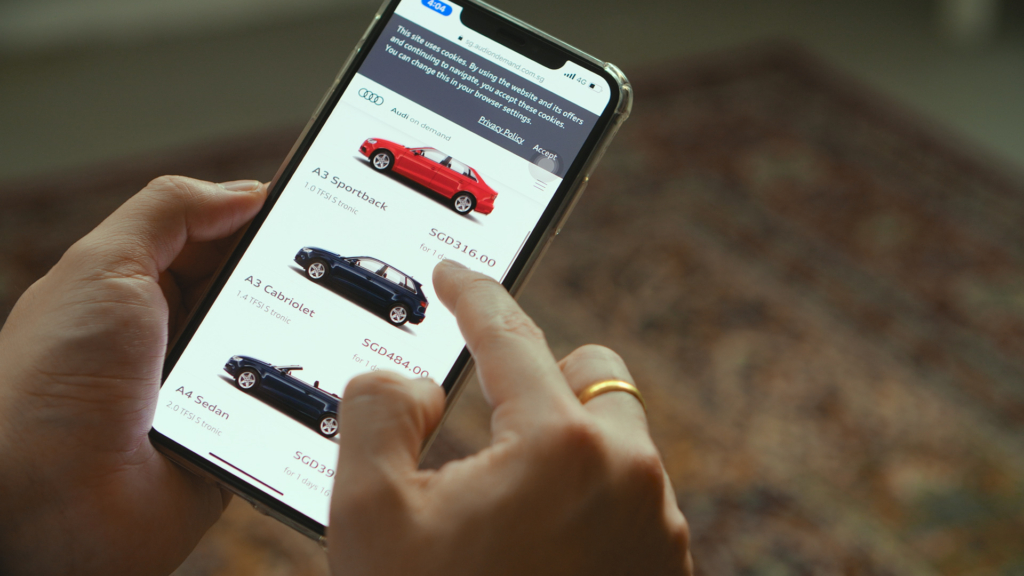 Pros:
$1574/month (Audi A5 Sportback in Austin, Texas)
Cons:
Full liability insurance is $924.
1,000 miles limit ($0.30 per extra mile)
Audi on demand's long-term drive service is impressive. You get the Audi experience without the hassle of owning a rapidly depreciating German luxury car. The pricing, range, and intuitive sign-up process make it one of the top car subscription contenders.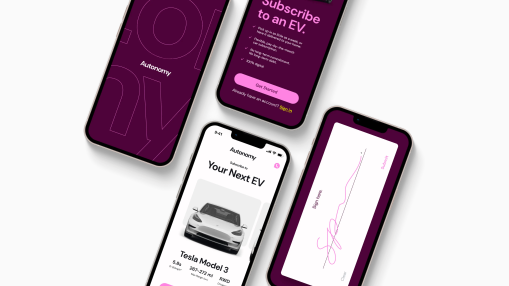 Pros:
Lowest monthly payment is $749/mo ($0 down payment)
Zero return fees (even on early returns)
Cons:
Limited vehicle selection
Hidden eligibility requirements
1,000 miles limit ($0.25 per extra mile)
Go green or go home! Autonomy makes it easy for you to think about the future the next time you drive. No return fees mean no hassle when you crave that spontaneous Bali getaway. Eligibility is not tied to your credit score either, so it's perfect if you're a younger driver.
Car subscription vs leasing
Leasing is the primary option for most Americans when looking at a new vehicle. There are many reasons you should choose a lease over a car subscription, even if it's not as shiny and new.
Leasing can be cheaper
Let's say you're in the market for a luxury vehicle, you might be more accepting of the fact that it will lose around 80% of its value in 5 years. But, for most Americans, a normal car or truck will do. The average car lease is around $528 as of 2022. Most car subscriptions cost $1000 or more. If you're like most Americans, you'll be paying double on a subscription vs a lease.
One thing that this doesn't consider is maintenance cost liability. Encountering a serious issue with your vehicle often means the costs fall on solely on your shoulders. Add tires and fuel to that, the costs can be much more than $528.
Nobody enjoys dealing with major services, insurance hijinks and extra costs. The more you think about it, the less appealing leasing becomes. The subscription service market is very much in its infancy. Prices are bound to come down as the market grows. That Cadillac for $99.99 might be a reality in a few years.
The benefits of owning your vehicle
Vehicles are long-term purchase. With regular maintenance and conservative driving, most vehicles will last 10-15 years. Certain brands retain their value more than others (resale value). You can recoup a lot of money from your initial car purchase.
Spirited driving is not possible with some subscription services. Gunning your subscription car down a sideroad might only be a dream. Chances are the vehicle's tracker will pick up on it and it will void your subscription. Crashing at higher speeds also means that the insurance will not pay out and you will be left with a serious bill to the subscription service company.
You can modify your vehicle. If you're a garage monkey like me, you like to see if you can eek out a few more horsepower with engine mods. You don't own the car, you can't modify it.
59.4% of trips are shorter than 6 miles
People don't drive that much. Only 4.9% of trips were more than 30 miles. Unfortunately, that still exceeds the default allocation of most subscription services. If you drive six miles, five days a week, your yearly mileage is 1260 miles. Feel free to calculate your own yearly mileage and choose the best subscription plan for your needs.
According to the Federal Highway Administration, Americans drive 14,263 miles per year on average. A car subscription is still a non-option for most Americans. Especially those that plan to use the service for their primary vehicle.
There is a a place for the car subscription. If you want a weekend joyride, a fun second vehicle or a bit of short-term luxury subscriptions trump leasing every time.
Embrace the future
The steady decline in new car ownership means manufacturers need to find new ways to sell cars. Subscriptions are here to stay. Still, a thriving used car scene, right-to-repair laws, and cheaper future electric vehicles mean that personal ownership will still be the norm for years to come. More choices are a good thing for you, the consumer. Why not welcome it, as an option, with open arms?