This article contains affiliate links, which means Acceleramota may receive a commission on any sales from the best places to buy tires at no additional cost to you. Our content is written independently and is not influenced by these affiliate partnerships. We strive to provide accurate and unbiased information, and any opinions expressed in this article are solely those of the author.
Like everything else, how we shop for tires has changed a ton over the last decade. Gone are the days of headache-inducing trips from service chain to service chain. Never again do you have to drive all over town, on the off chance that one of them has your size. Today, as with most things, replacing those worn-down treads is as simple as placing an order on your phone from one of the best places to buy tires.
Most of these online retailers offer the option for delivery – some will even come to your house. Because no one wants to chug along to the shop on donuts, we'll set you up with a set of tires you don't even have to put on pants for. No matter how involved you want to be in the process, which brands you prefer (if any), and how much you want to spend, we'll get you there safely, no spare needed.
Choosing the best place to buy tires online
To decide which tire retailers are the best, we looked at cost, spread, shipping, ease of installation, warranty, and consumer satisfaction.
Best place to buy tires overall: Tire Rack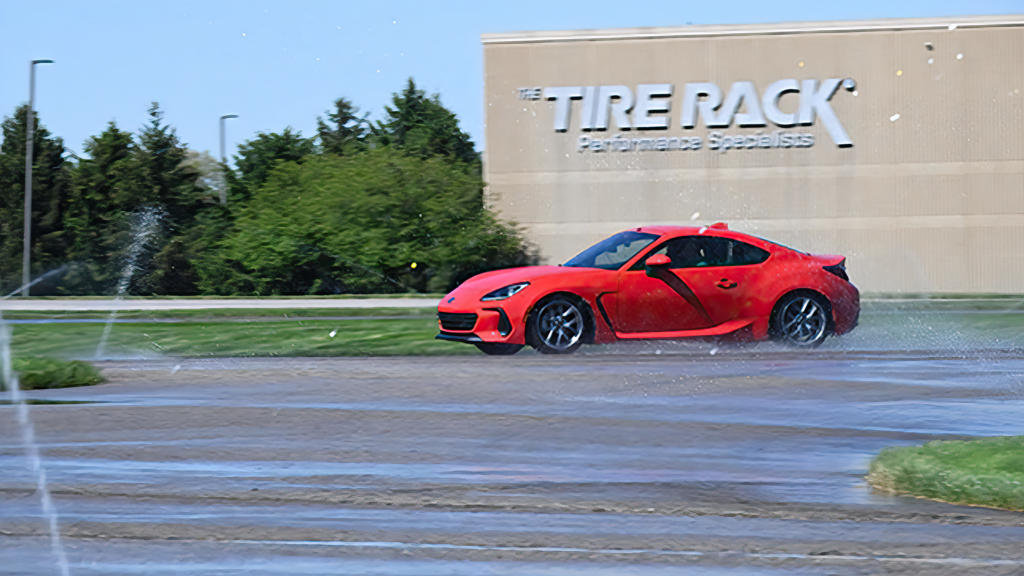 Pros:
Unique full-service experience with fully tested reviews
Wide selection of top brands and free shipping on orders above $50
Cons:
30-day return policy only applies to unused treads
When it comes to online tire retails, Tire Rack is heads and shoulders above everyone else. The retailer specializes in wheels, tires, and auto accessories. Headquartered in Indianapolis, Tire Rack works with vetted independent installers across the country who receive and fit the orders. It also tests and rates tires on a hockey rink, road course, and its special testing track. If there ever was a Ferrari of tire stores, Tire Rack would take home the title.
Because it tests the tires before it sells them, Tire Rack can leverage its own database to provide a unique full-service experience with which no one else has the resources to compete. As a result, you can purchase a set of tires from Tire Rack knowing nothing about tires going in. Its Tire Decision Guide narrows down your options by asking you a brief series of questions: What car do you drive? Did you go for the sport package or upgrade the brakes? What conditions will you drive in? In less than two minutes, you've got yourself a winner.
Tire Rack scores points with its easy-to-use website and incredible resource center for all things tires.
In addition to its approachable design and unparalleled resource center, Tire Rack scores points for its wide selection of top brands and free shipping on orders above $50. It is worth noting, however, that Tire Rack's 30-day return policy only applies to unused treads. That being said, on top of the manufacturer's warranty, the retailer's own two-year hazard warranty comes standard. I suppose that makes up for it.
Best lifetime warranty: Walmart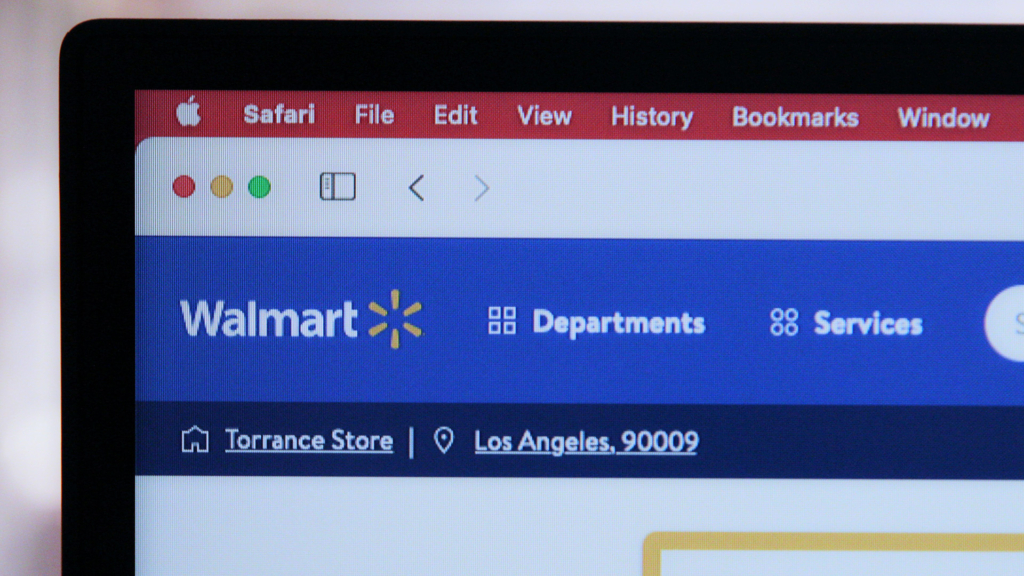 Pros:
Competitive pricing on a wide selection of tires
Many locations offer tire services like mounting and balancing
Cons:
Warranty pricing can be inconsistent
Although it can't match the level of detail in its recommendations offered by specialty retailers like Tire Rack, the tire department at Walmart deserves a second look. Those with antiquated views of Walmart as the 'Great Value' option across the board may change their minds when they see everything from premium brands like Goodyear, Michelin, and Bridgestone, in addition to their budget-friendly alternatives.
Walmart, of course, has the advantage of competitive pricing, but you can also opt for additional services like mounting and balancing – in some cases at no additional cost. That makes Walmart a full-service solution for tire purchases and installation, assuming there's a store with an Auto Care Center nearby. Its online platform offers free shipping on select tires, and you can have them shipped to your local store for in-person pickup.

The one caveat is Walmart's inconsistent warranty pricing. While you do have the option of road hazard insurance, the price ranges from $10 to $14 per tire depending on your state. On top of that, there is a separate lifetime balance and rotation warranty that costs an additional $10 to $14 depending on your state. Still, that's a pretty great deal for a lifetime of basic tire maintenance, so I'm not complaining.
Best finance options: SimpleTire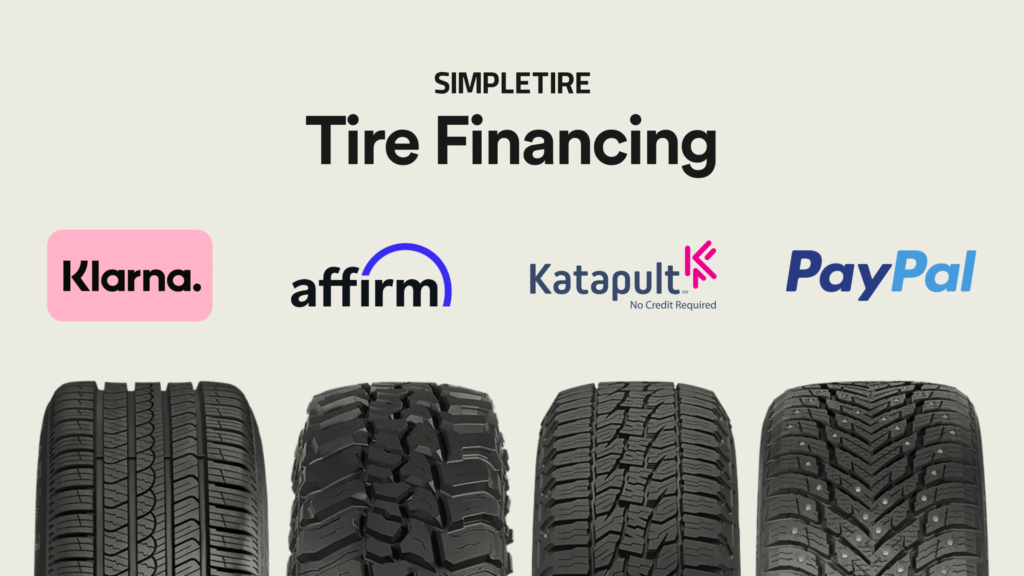 Pros:
Offers multiple financing options
Free shipping and 30-day window for tire returns
Cons:
30-day return policy does not cover used tires
SimpleTire uses a network of independent tire shops nationwide, allowing for a variety of tires and installation spots. When you buy a tire on the website, you can pay ahead for installation. You can also finance your entire purchase, ideal for those unforeseen incidents you didn't budget for ahead of time, e.g., a nail puncture or a leak… or both. With four different financing options to choose from, as long as you have decent enough credit, you can guarantee approval for at least one of the interest-free options.
You can chat with a tire expert from the retailer to help you select the correct size of tires for your car. Alternatively, you can use its in-house developed SimpleSnap, which lets you take a picture of your current tires and matches it with the exact tire on the site. After being processed within 30 minutes of the order being placed, 25% of customers can expect to receive their tires the next day. The other 75% may have to wait an extra day. Still, shipping is free, and there's a 30-day window to return tires, provided you didn't use them first.
Best membership perks: Costco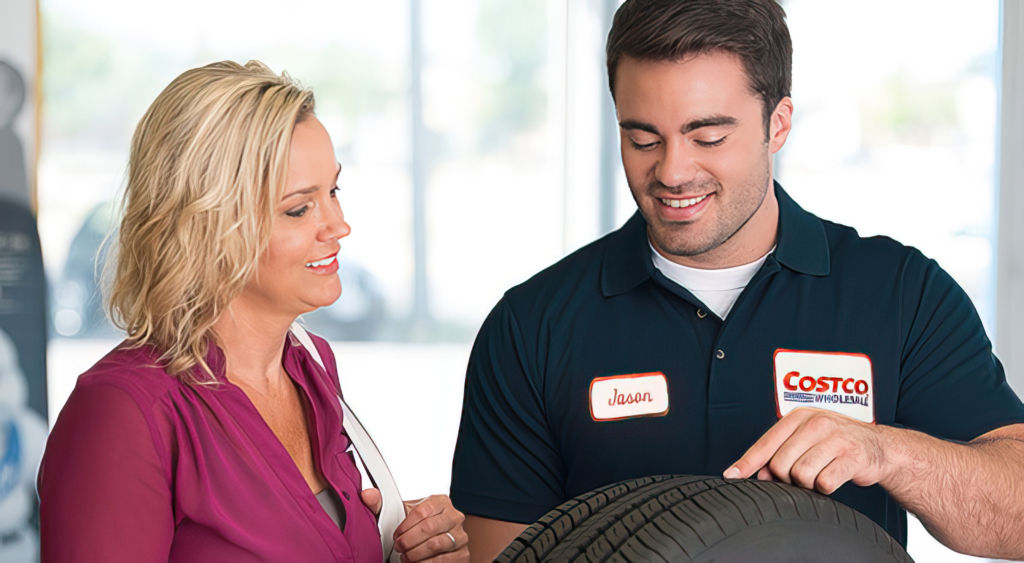 Pros:
Offers a range of quality tires at competitive prices
Tire services included in the purchase price
Cons:
Must be a Costco member to access tire services and pricing
Costco is well-known for its wholesale approach, and while the average person isn't going to be purchasing tires in bulk, you can still save a fair amount on your next set. Members can access a range of quality tires from top brands at competitive prices. The Costco Tire Center provides various services, such as tire installation, balancing, rotation, and flat repairs, all included in the tire purchase price. Additionally, there's a generous 5-year road hazard warranty, which covers ordinary damages like potholes and nails.
One limitation of shopping at Costco is that you must be a member to take advantage of their tire services and pricing. However, StackSocial is currently offering 50% back when you sign up for a yearly membership, the benefits of which we explained at length in another post. Considering it costs $60 at full price, that's seven chicken bakes you can eat while getting your tires put on. Maybe you shouldn't, but you can. I'm not your dad.
Best return policy: TireBuyer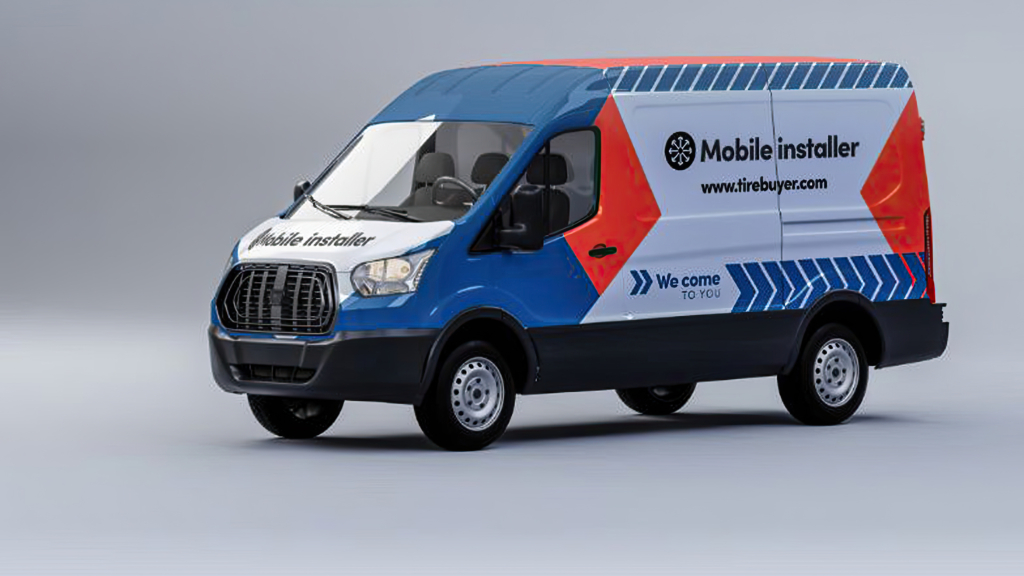 Pros:
Ships tires to a local installer within its extensive network
Generous 45-day return policy for used tires
Cons:
Return shipping isn't always free
Like Tire Rack, you can purchase tires online at TireBuyer, after which they are shipped to a local installer. TireBuyer has an extensive network consisting of over 10,000 installers nationwide. Your tires can reach an installer 24 to 48 hours after placing an order, according to the retailer, making the whole process relatively painless. If that isn't enough, TireBuyer sweetens the deal with free shipping.
If you inadvertently order the wrong tires, TireBuyer has its own truck fleet, allowing buyers to return tires for free. Alternatively, if you ordered the tires to your doorstep, you might have to cut your losses and eat the cost of sending them back through FedEx. TireBuyer's 45-day return policy for used tires is generous, even if that comes with an asterisk, those four scary words: terms and conditions apply.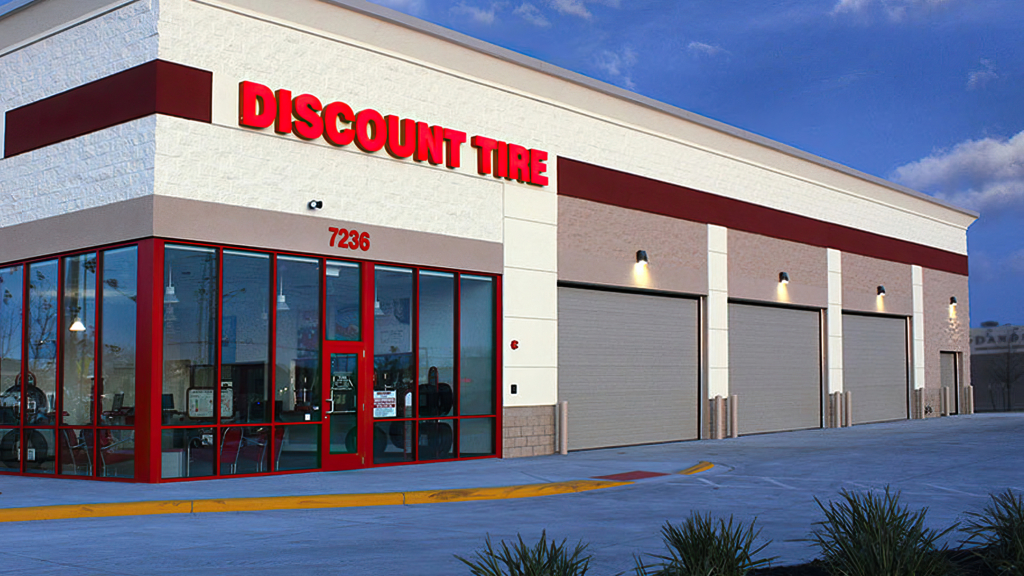 Pros:
Typically offers the lowest prices with many deals
Over 1,000 physical locations for in-person service
Cons:
Store locations are limited to specific regions
Discount Tire is another leading name in the digital age of tire commerce. As its name suggests, the site is flooded with so many deals at any given time you should never have to pay full price. Not only does it tend to be the cheapest place to buy tires, but it's also one of the more flexible options. This retailer caters to the needs of its online and in-person customers (sort of like us!) with more than 1,000 locations across 35 states. Although most are located in the midwest and down south, those with a store nearby can choose between ordering online or doing things the old-fashioned way, if you're so inclined.
The brick-and-mortar stores also serve as tire installation and balancing centers. Discount Tire has an extensive range of products in its inventory, from popular brands to the more obscure. It also offers an in-house system – Treadwell – allowing users to select the appropriate car tire. If it looks similar to Tire Rack's Decision Guide, that may have something to do with the fact that Discount Tire acquired Tire Rack in 2021. Turns out it pays to be cheap!
Other perks of buying from Discount Tires include free ground shipping in the 48 contiguous states, a solid road-hazard warranty, discounts, and promotions. If your purchase isn't satisfactory, Discount Tires will make it right on the condition that the tires are correctly repackaged.
Best installation network: Amazon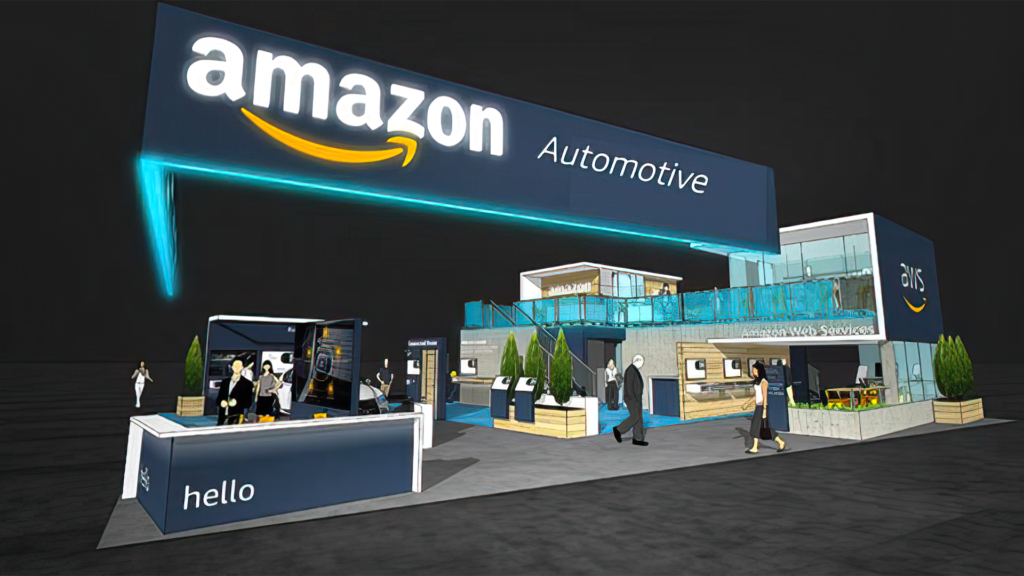 Pros:
Vast selection from industry leaders to budget-friendly alternatives
Prime members enjoy free shipping and free returns on specific products
Cons:
Warranty coverage can be unclear
Amazon may not be first on your list when you're shopping for tires, but its vast selection from industry leaders to budget-friendly alternatives makes it a strong contender in the online tire retail space. Partnering with independent installers across the country, Amazon offers a convenient tire installation experience, while Prime members enjoy free shipping on select tires and free returns on specific products.
The user-friendly website helps you find the right tires based on vehicle type, tire size, and brand. Although warranty coverage can be unclear, Amazon's range of installer-provided warranties compensates for the lack of hazard protection. Overall, Amazon's diverse selection, competitive pricing, and convenient online shopping experience make it a solid choice for your next tire purchase.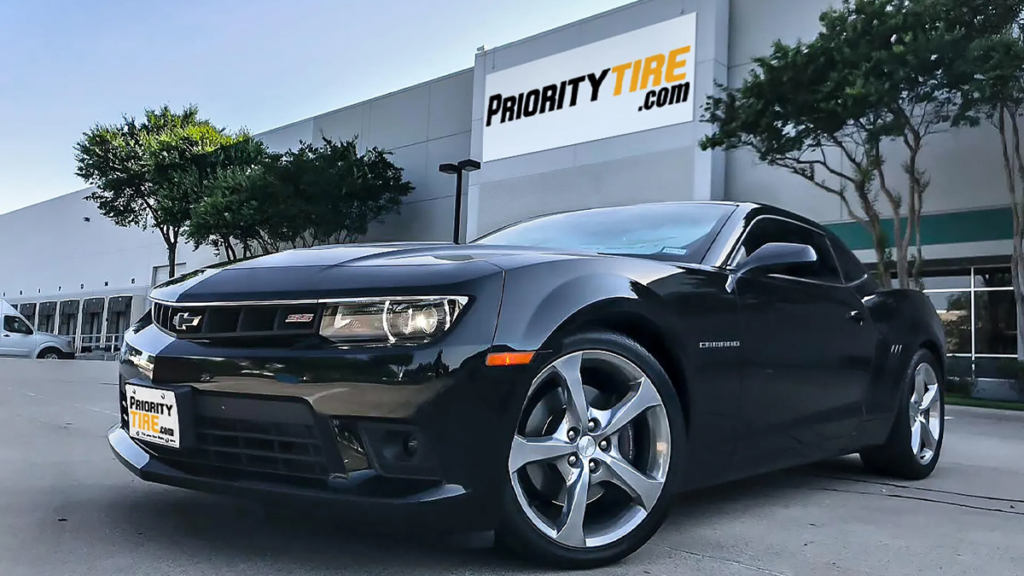 Pros:
Same-day shipping
Generous tire rebates from various manufacturers
Cons:
90-day return policy does not cover used tires
You need some tires and you need them now. Priority Tire offers free ground shipping for anywhere within the continental United States (sorry Hawaii and Alaska) and if you place your order early enough, they will ship out on the same business day.
The search tool Priority Tire has built into the front page makes finding exactly what you need a breeze. Your average driver probably doesn't know much about tires and would likely struggle to name even a single manufacturer off the top of their head. It's easy to plug in the year, make, and model of your vehicle to get a curated selection of what will fit for you. But it doesn't stop there. Priority Tire keeps tabs on any ongoing manufacturer rebates which you can click through to and it will retain your personal vehicle info. You see only the feasible options for you and it makes it easy to ensure you're getting the best deal you can.
Across the board, most tire dealers return policy tend not to cover any tire that has touched pavement (exaggerated) and Priority Tire is no different – rejecting reimbursement on any tire that has been mounted, damaged, or used by the buyer. That said, there is a wide window of 90 days to make your return which is larger than a lot of other options on this list.
Things to consider when buying tires online
When shopping for tires online, it's crucial to account for many different factors, such as brands, sizes, and pricing options, to make the best decision for your vehicle.
Overall cost
Consider the final cost of buying tires online, which includes shipping, installation, and the tire price itself. Be cautious of discounted tires, as they may be older and could have potential issues like cracking and drying out, leading to blowouts or loss of traction.
Tire size
It's not uncommon for people to mistakenly purchase the wrong size tires for their cars, leading to the hassle of refunds and replacements. To avoid this, always verify the correct tire size before buying. You can find your tire size on the sidewall, in your vehicle's owner's manual, or on the label inside the driver's side door frame.
Weather and road conditions
The typical weather and road conditions in your area dictate the kind of tires you need. The tread pattern, tread life, load capacity, speed rating, and fuel efficiency all have an impact on how your tires perform in treacherous environments. Even your warranty matters.
For instance, tires designed for icy conditions won't perform optimally on dry roads, and vice versa. If you frequently go off-roading or drive on rough terrain, you might want to think about all-terrain or mud-terrain tires for optimal performance.
Other factors to consider when buying tires online include tread pattern, tread life, load capacity, speed rating, fuel efficiency, and warranty.
In conclusion, buying tires online offers convenience and cost-effectiveness, but thorough research is necessary to ensure you get the best tires for your driving needs. With this knowledge, you can confidently compare perks and prices, ensuring the perfect tires arrive at your doorstep.