No, I'm afraid we're not joking. BMW has issued a stop-sale order for nearly its entire lineup of motorcycle models in North America, effective immediately. If you were hoping to get your hands on a new or pre-owned BMW motorcycle, you may have to wait a bit.
BMW of North America is dedicated to providing vehicles to our customers that meet their expectations. To ensure that our vehicles are of the highest industry standards, BMW performs ongoing testing and evaluation.

Following a recent quality analysis, BMW is pursuing measures to further evaluate the material used in a component of its motorcycle evaporative system, which may not have been produced to material specifications.

As a result, BMW of North America is issuing a temporary, voluntary stop sale for all new and pre-owned BMW motorcycle models in dealer inventory, except for the CE 04.

This temporary stop sale is not safety related and BMW owners may continue to ride their motorcycles as normal.

Official statement from BMW NA
We know from this statement that the stop-sale is not a matter of safety concerns. Current BMW motorcycle owners have nothing to worry about taking their wheels out for a spin.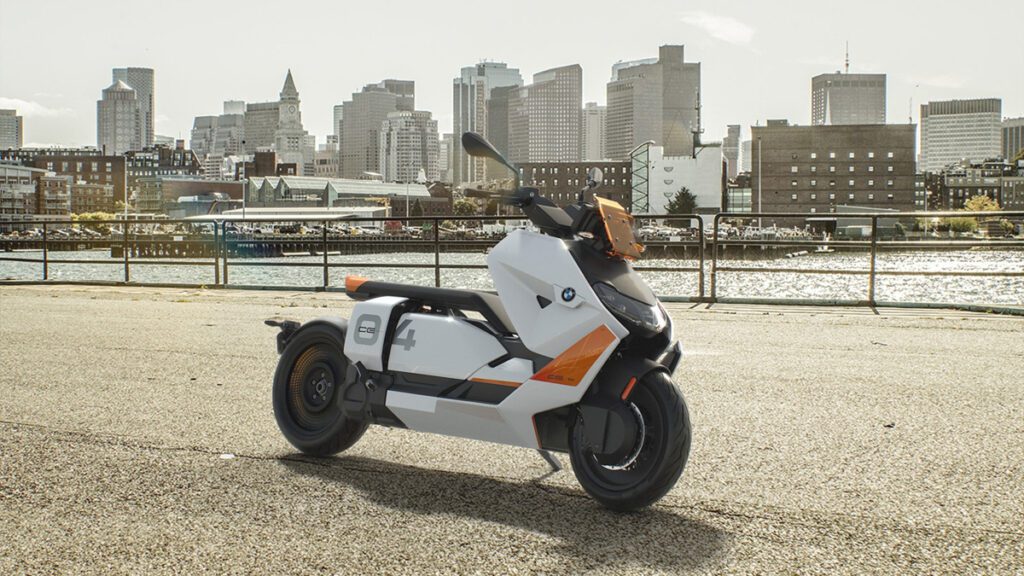 As it stands, the stop-sale is voluntary. No regulatory agency is requiring BMW to cease the sale of its motorcycles, but BMW decided so on its own terms regarding an emissions-related problem. Hence, the fully electric CE 04 is being excused from the stop sale and is the only model permitted for sale for what we imagine is a blindingly obvious reason. Dealers have been asked to halt the selling of any combustion-powered BMW motorcycle model, new or pre-owned.
Such an occurrence likely came as a shock and disappointment to many, even if it is only a fluke that's sure to pass. If you're a two-wheel junkie and a purveyor of BMW Motorrad's finest, you've witnessed the brand's never-ending hot streak of high-performance, high-tech toys, from drop-dead gorgeous cruisers to fire-breathing rocket sleds. Nothing could rain on their parade. Oh, except for a near-total stop-sale of its entire motorcycle line. Yep, that'll do it.
BMW has not yet clarified how long customers can expect the stop-sale to persist at the time of writing, but they insist the crisis is only temporary.