The 2028 Lamborghini Lanzador concept tells no new story. At least not new to us. It seems once in a generation, a famed marque embarks on yet another cash-grab quest to line their pockets with fresh moolah to fund their next generation of sports cars, and that's exactly what Lamborghini must have planned for this all-electric, four-seat leviathan. Behold their latest vision and enter a new age for the artisans at Sant'Agata Bolognese as they ford new waters and enter the EV arena.
Weight? I don't know. Range? Good Question. Okay, performance? Beats me. But it'll surely be as quick as a Lamborghini and certainly look like one too.
Little hard facts are known about the Lanzador, and even less is known about what production model will spawn from it. But knowing Lamborghini's trend with concept cars over the past decade or so, it's safe to say this will be a clear look at what's their take on a mass-market, all-electric Lambo, with swagger and speed to match.
Lamborghini Lanzador price & specs
There's so much up in the air for the Lanzador, a concept still in gestation that isn't due until 2028. But one thing is certain: It will be a ferociously quick luxury charm, with asphalt-tearing, rear-end-puckering speed and acceleration.
| | |
| --- | --- |
| Price | TBA: $200,000 – $300,000 USD est. |
| Battery Capacity | TBA: 80 kWh – 100 kWh est. |
| Electric range | TBA: 300 – 400 miles est. |
| 0-60 acceleration | TBA: quick enough |
| Horsepower | TBA: 1,340 horsepower (concept) |
2025 Lamborghini Lanzador specs and cost
The concept car presented during this year's Monterey Car Week boasts 1,340 horsepower. For anyone coming from our EVs Explained corner of the house, that's 1,000 kW or one whole-ass megawatt. That far exceeds the output of the Lucid Air Sapphire, Porsche Taycan Turbo S, or Tesla Model S Plaid, and matches the Koenigsegg Agera One:1.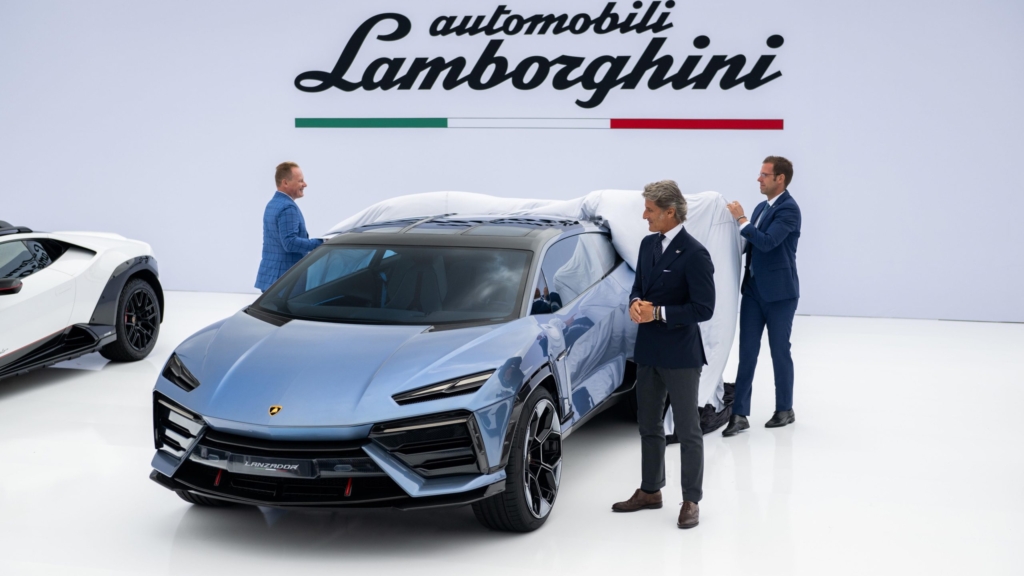 Being of that maniacal breed of mega EV, it wouldn't be delusional to believe the production Lazandor can easily clock a 300-mile range, minimum. Maybe 400 with a special long-range model while managing zero-to-sixty times of three seconds or below. Also, expect MPGe to be fairly average given its expected size and weight but charging rates to be rapid like other premium Volkswagen Group electric vehicles.
If Lamborghini's current money-maker, the Urus SUV, is anything to go by, expect a production Lanzador to hover between $230,000 and $300,000, depending on trim and motor/battery configuration. Lamborghini's exuberant collection of option packages will easily add tens of thousands of dollars on top of that.
Lamborghini Lanzador interior and tech
We know little about the tech Lamborghini will implement, but we can easily speculate what sort of ultra-fast, ultra-luxurious electro barge will come.
"With the fourth model concept, we are opening a new car segment: the Ultra GT. This will offer customers a new, unparalleled Lamborghini driving experience thanks to pioneering technologies," claims CEO and Chairman, Stephan Winkelmann.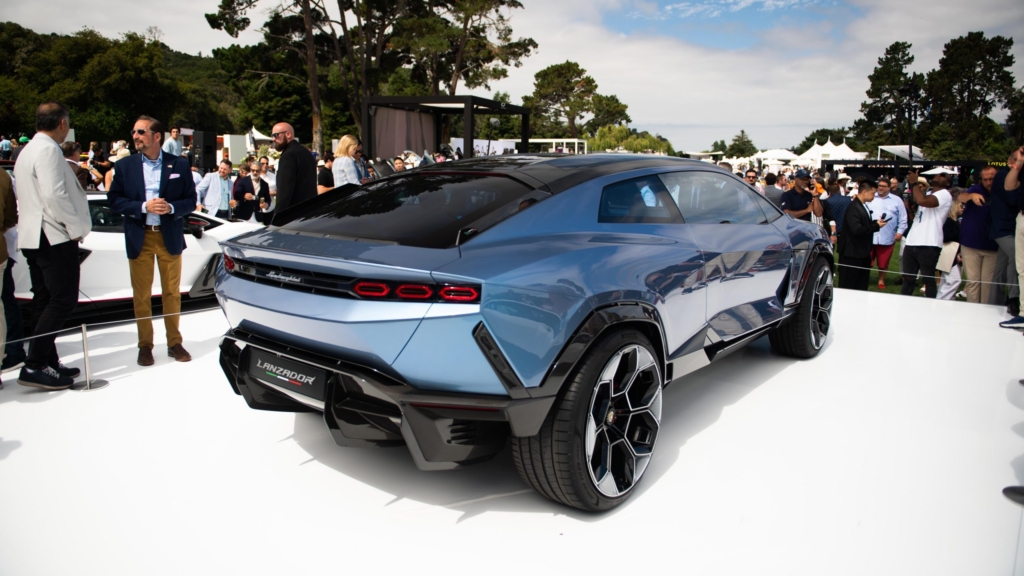 Expect the production Lanzador to be as opulent and well-appointed as any Lamborghini. The concept appears a bit ergonomically questionable, but what concept car isn't? Think heated and vented bucket seats with multi-function steering wheels and digital displays galore. There will likely be a push-button starter with a red fighter jet-style flip cover, a digital gauge cluster, and a suite of simple safety goodies, from parking sensors to adaptive cruise and semi-autonomous driving.
The concept bears no centralized touch screen like the Huracan, Aventador, Urus, or all-new Revuelto. But expect the production version to follow suit and incorporate some sort of interface into the Lanzadaor's interior design language. Given the relatively cavernous interior layout, something that will easily carry over could be the concept's passenger display screen and the multi-color ambient lighting that turns the Lanzador from a sports sedan to a VIP nightclub. 
An interior fit for the badge
The Lanzador Concept is poised as a "2+2 Gran Turismo" and the brand's "Ultra GT," with two massive doors and four thin but elegantly styled buckets. While I expect the four seats to remain, if not replace the rears with a three-across arrangement, the final product will most likely be a sedan, much like the now-15-year-old Estoque concept car of 2008.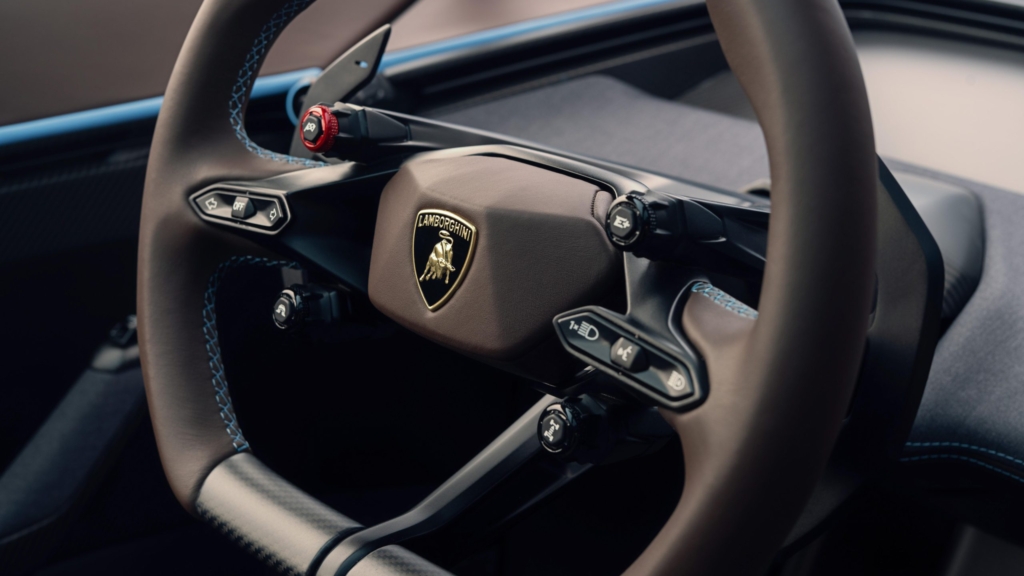 The concept sports copious trunk space and a decent frunk. All of that grocery-getting capability will be afforded by a typical skateboard-type battery pack comprising the Lanzador's floor. This design seems to have worked, as you can now store, uh, not one but two Lamborghini-branded designer luggage sets in the ass end. Can't say that about the Revuelto.
If this formula sounds familiar, well, that's because it is. Lamborghini is ready to join the pantheon of luxury EVs, hoping that affluent commuters will fund their future projects. As such, it's unsurprising that the Lanzador Concept follows this now-common practice, albeit a new frontier for the brand itself. However, it can still differentiate itself from its peers by capitalizing on the tricks Lamborghini knows best.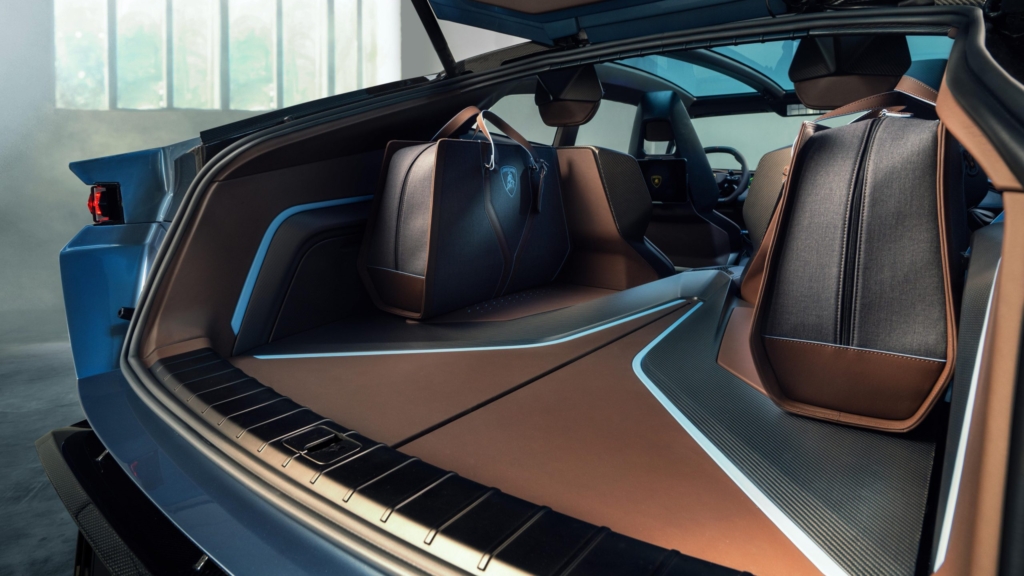 One. Whole. Megawatt.
Tricks like speed! Power! Rage!
However, is this level of performance really that surprising in an age where Rimac exists? Perhaps not, but the fact you can let your kids experience black-out g-forces on the way to school is still one hell of a flex and the kind of batshittery that will undoubtedly be expected of the production Lanzador. Chances are that kind of speed won't be that old in 2028.
The concept has been snatching headlines for its still-impressive 1,340 horsepower, which equates to one megawatt of power, a feat matched or beaten by few cars. Trims will also vary in performance for the production car, but we all know Lambo doesn't know slow. Expect base models to push 500 or even 600 horsepower, with neck-snapping torque to match. All models will certainly have some degree of ultra-high-performance pretense, so expect dual motors as standard with tri or quad-motor setups in the highest tiers.
Leave it to Italy to build a driver's EV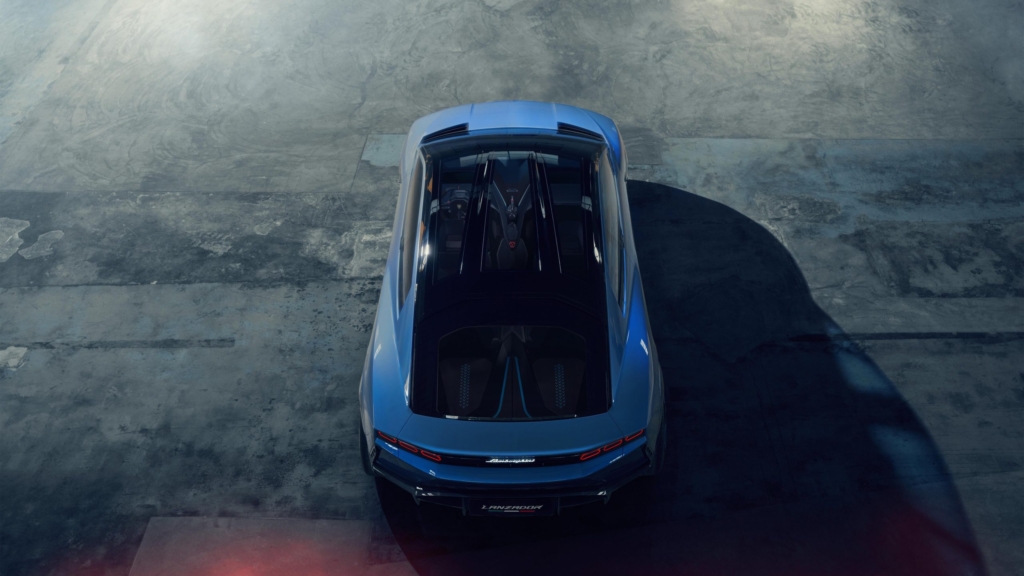 Further differentiating the Lanzador will be proper handling chops, at least for its size and weight, which we expect will be on the portlier side, perhaps rivaling or exceeding the Urus. It shouldn't be a difficult feat for the brand, given their experience with magnetic suspension and active aero, which the Lanzador will certainly receive, as well as the battery's low center of gravity and the electric motors' infinitely adjustable torque vectoring.
One thing Lamborghini seeks to pride itself on will be the immense amount of sensors and actuators going into the Lanzador. They seek to make this tremendous level of hardware and tuning capable of delivering a more precise driving experience, broaden the range of characteristics between drive mode presets and individual modes, and improve driver feedback.
With beauty and grace (sort of)
Secondly, you can't put off that punch-in-the-face Lamborghini styling. Visual swagger and all that's dapper is the Raging Bull's signature.
Well, you know. Naturally aspirated screamers would be the other, but strip that away from the Lazandor, and you must take the other half of the brand's soul and run away with it. Whether you love or hate the concept, it's certainly worth talking about.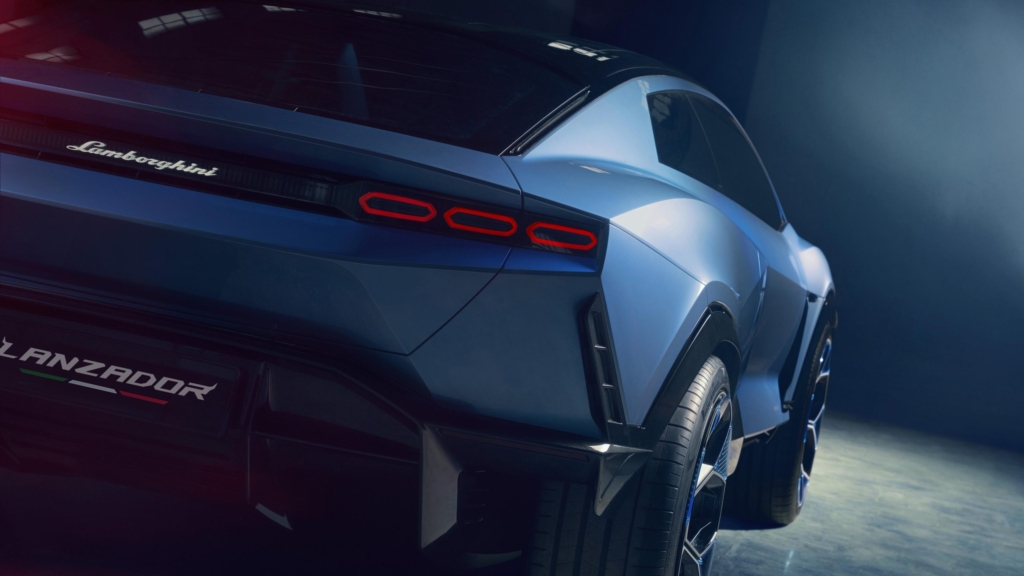 The two-door design will likely give way to a four-door sedan, but the concept certainly radiates lifted Koenigsegg Gemera vibes. Although, I wouldn't be surprised if Lamborghini kept it and sought to emulate such a design with Italian flair. As with the interior, the exterior is a wonderful blend of extroverted excess, straddling the line between gaudy and really gaudy. The 23-inch wheels are a bit much, but they contribute to the raised height, elevating this EV's appeal on battered highways, steep driveways, and dirt roads near the winter cabin. 
The overall design is a hodgepodge of Lamborghini and (insert miscellaneous EVs). The ride height and black cladding are plucked straight from the Huracán Sterrato and vaguely remind me of a Polestar 2. The profile resembles a concept sketch of the offspring between a Huracán and a Cybertruck with a bed cap. And the taillights are definite callouts to the Sian and Aventador.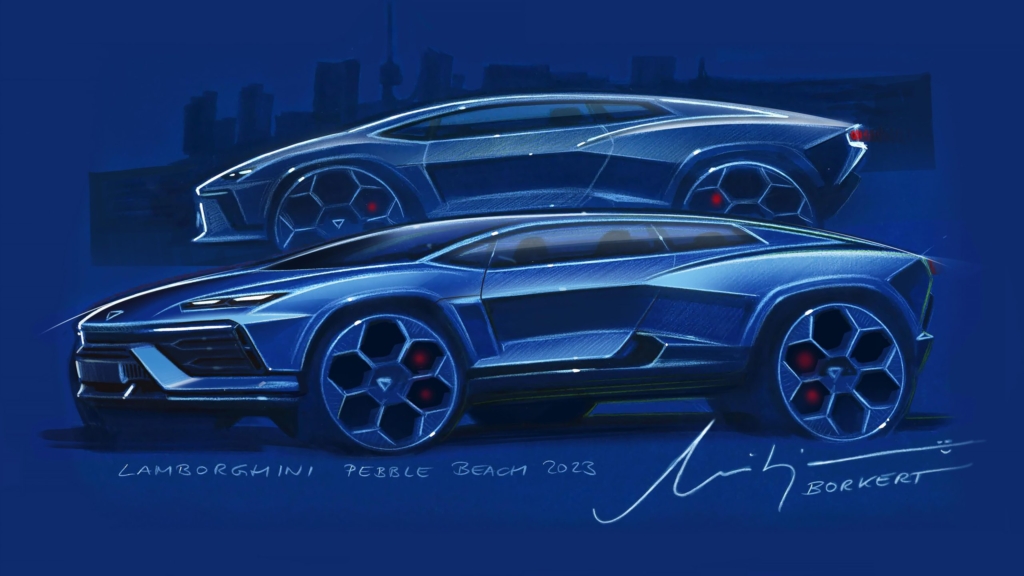 Is the Lanzador actually coming?
Yes. The Lanzador will soon grace the garages of rich people, even if it bears a new name or face. This concept is very much a serious announcement of the direction Lamborghini will take for electrifying the lineup, culminating in a mass-produced production car in 2028.
By then, the Revuelto will likely be due for a mid-cycle refresh, and we'll have had the Huracán successor for a few years. And the purists can cry all they want, but they'd be missing the point.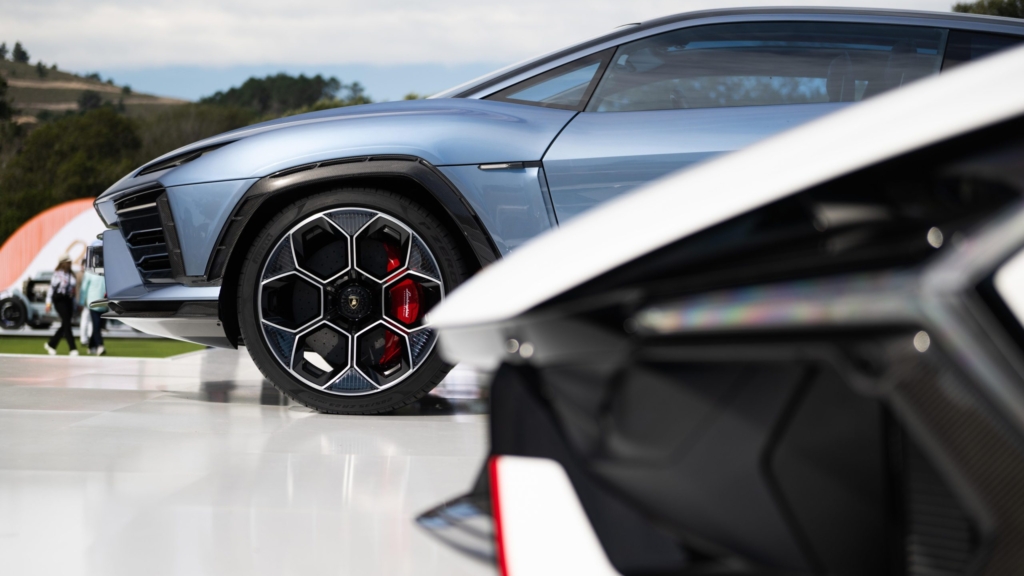 While the supercars carry the torch for high-revving tomfoolery, it will be the Lanzador EV and the Urus – if it's still around – that will draw maximum profits and fuel development for potential hybrid powertrains to keep their naturally aspirated engines on life support. Even if you disagree with its existence, the Lanzador will contribute heavily to ensuring a future for Lamborghini supercars as we know them and for the company as a whole.