As convenient as it is to stop by your local car wash on your way home from work, it doesn't take long for those weekly hand washes to start adding up. And, if you're regularly rolling through mechanized friction brushes, you have an even bigger bill to look forward to, in the form of a new paint job. Long-term, the least costly and least harmful choice is to wash your own vehicle. But where do you turn when you lack the supplies needed to get the job done right for a reasonable price? Well, for myself, as well as most people I know, Chemical Guys is the GOAT. (That's GOAT as in "Greatest of All Time," not Billy.)
Believe it or not, unlike the last Prime Day held just three months ago, the Amazon Prime Day automotive deals of October don't suck as much. While it's not the only brand on offer, Chemical Guys has stolen the spotlight from once-household names like Armor All, proof that prominent placement on the shelf at your local Walmart is no longer a viable substitute for cultivating brand loyalty.
Few car enthusiasts will tell you they only buy Armor All. But Chemical Guys is different. Despite being around since the late 1960s, the brand didn't catch on until the early aughts when it started showcasing its products at car shows and other types of automotive events. With more people than ever doing most of their shopping online, seeing Chemical Guys cement its place in the hearts of enthusiasts comes as no surprise. In effect, its popularity trickles down to everyone else with a hose and a bucket.
It's not just lip service, though. Chemical Guys products deliver. Hell, I have the waterless car wash and glass cleaner sprays sitting on my desk right in front of me. I gave my dad a Chemical Guys kit a few holidays back, and in return, he gifted me a different set a couple years later. Chemical Guys makes stuff that's high quality yet affordable, a rarity in today's economy. Chemical Guys also makes a lot of stuff, much of which is on sale for Amazon Prime Day 2023 – at least for the next few hours.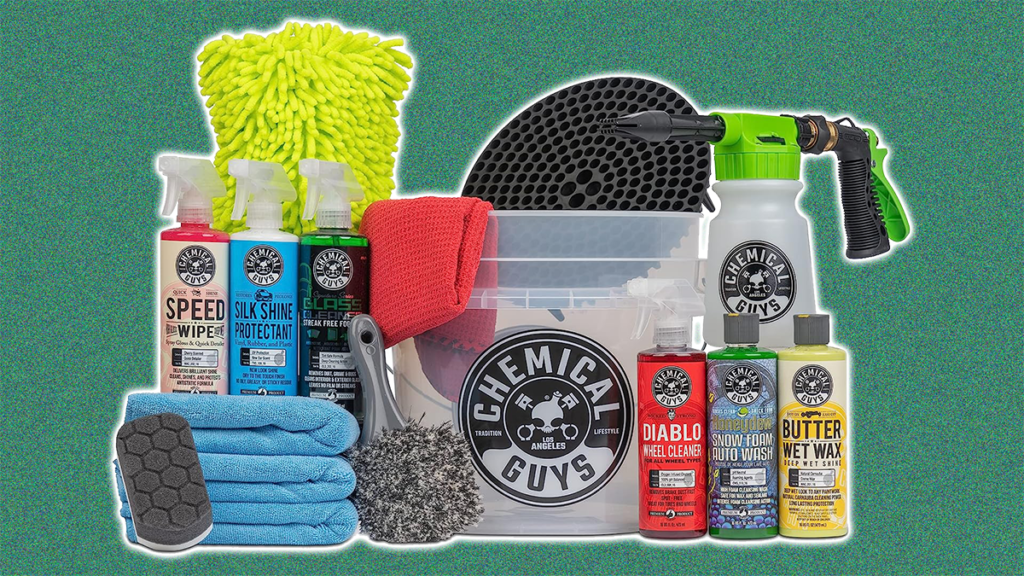 THIS – and I cannot stress this enough – is one of the best Prime Day deals you'll find in the automotive department. When Amazon calls it a Big Deal, you know it's a big deal. Whether you just started driving or you recently got a car you care about too much to let someone else wash it, the Chemical Guys 16-piece Arsenal Builder is a bargain at $91, or 40% off.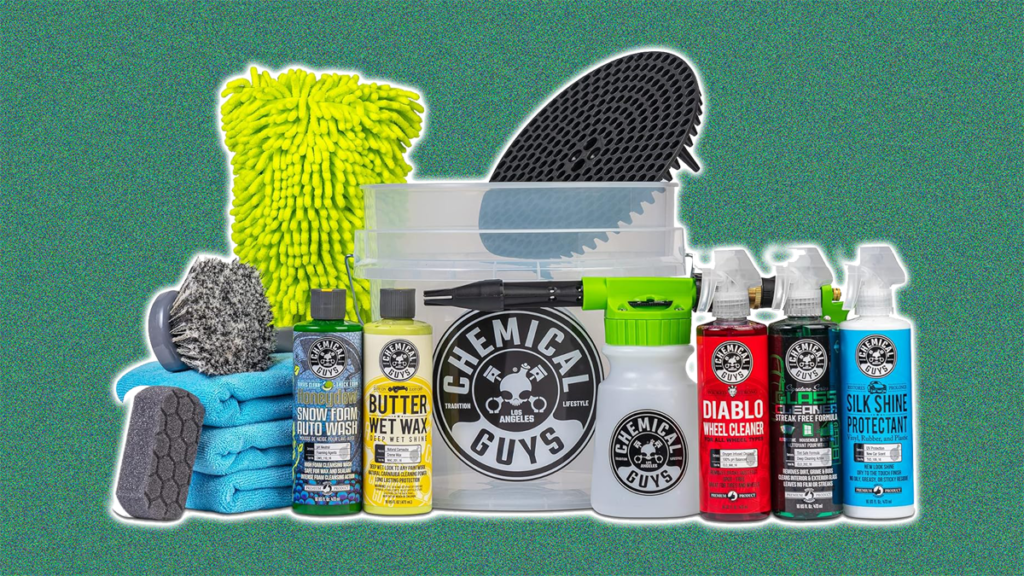 If you can do without the Speed Wipe quick detailer spray and microfiber mitt, the Chemical Guys 14-piece Arsenal Builder is nearly identical to the 16-piece kit, but for $19 less.
Other great Chemical Guys deals to consider: