Volvo, like most of its cohorts, has accepted that the future of passenger vehicles is fully electric. By now, we all know California and New York have both set a 2035 deadline to phase out the sale of new gas-powered vehicles. What's unclear is how, in a country that hasn't seen a minimum wage increase since 2009, the average youth is supposed to afford the hefty price tags holding back EVs from widespread adoption. Could the Volvo EX30 be the solution?
The Chinese-owned Swedish carmaker believes its subcompact crossover SUV is sized and priced just right for the gen Z and millennial buyers its competitors have overlooked. Neither Tesla's Model 3 nor the Hyundai Ioniq 5 and Ioniq 6 have managed to dip below 40 grand before tax credits. The 2025 Volvo EX30, on the other hand, starts at just under $35K. The smallest SUV in Volvo's current lineup, the EX30 claims a surprisingly reasonable electric range, absurdly capable performance, and a price tag that makes it the EV to beat for those on a budget.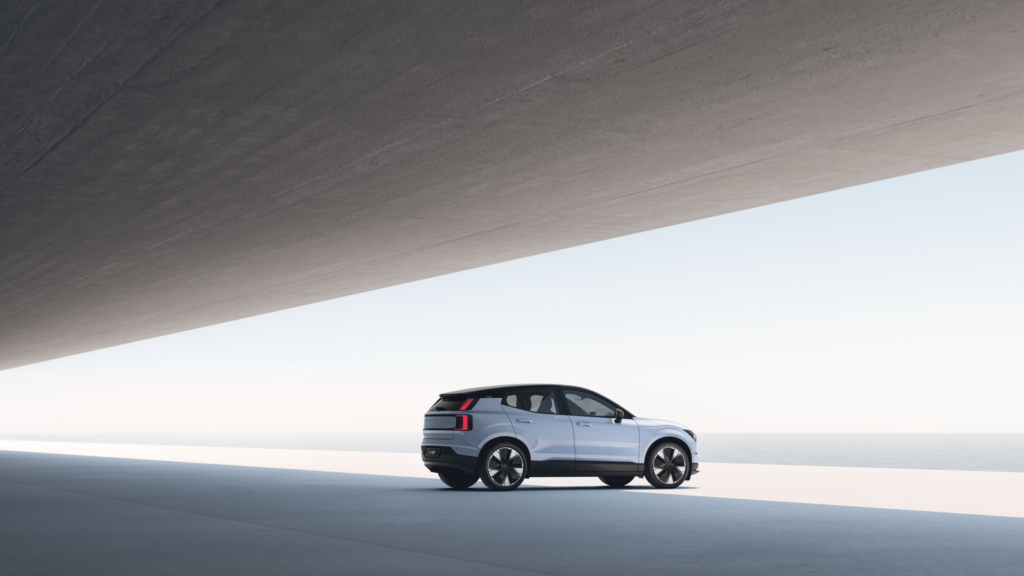 2025 Volvo EX30 price, release date, interior, and specs
When it launches next summer, the 2025 Volvo EX30 will offer two drivetrain options at launch, with the rear-wheel drive (RWD) model starting at $34,950. While Volvo is accepting reservations as we speak, more specific details regarding trim levels, packages, and a la carte options will be revealed this fall, presumably during the Geneva International Motor Show, which takes place in October.
Though small, it has a long wheelbase and short overhangs, giving it a spacious interior and stable handling. The single-motor base model gets RWD, producing 268 horsepower and 253 pound-feet of torque. Volvo will offer a dual-motor upgrade with all-wheel drive, a combined 422 horsepower, and 400 pound-feet of torque. Acceleration to 60 mph takes 5.1 seconds with the base setup and just 3.4 seconds with the dual-motor system. We'll even see the iconic Cross Country or XC branding returning for the EV as Volvo plans to release a more rugged version later on.
Volvo's range estimates reach 275 miles for the base single-motor variant and 265 for the dual-motor. Both models get a usable battery capacity of 64 kWh and a 10-80 percent charge time of 26.5 minutes on a DC fast charger. That said, the EX30's maximum charge rate is just 153 kW, making it slower to charge than Hyundai and Kia's latest EVs.
We don't have a full list of interior features, but the EX30 appears to carry a similar display to the portrait-oriented screen in the larger EX90. Volvo moved to a Google-based infotainment system, which brings Google Assistant, Google Maps, and third-party apps from the Play Store like Waze to replace Google Maps—and more. The EX30 also gets a robust suite of advanced safety features, including some new tech. For example, the Park Pilot Assist system lets drivers select a parking space in a 3D interface and can handle steering and braking through the whole process.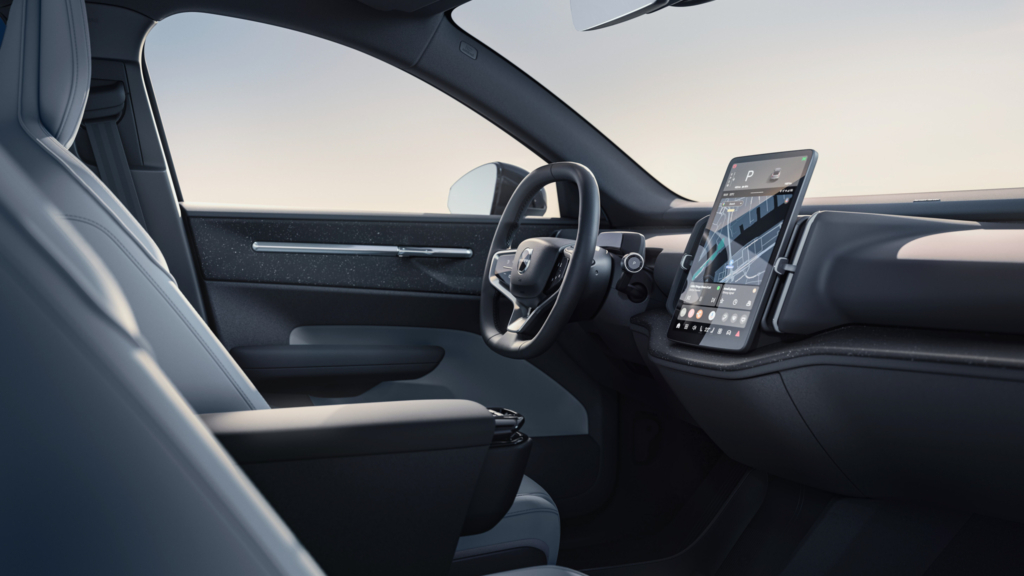 Volvo electrified: EX30 vs. XC40 Recharge and C40 Recharge
Volvo repurposed the XC40's underpinnings for use in the XC40 Recharge and C40 Recharge. Both are considerably more expensive than the EX30, and their reliance on a gas vehicle platform means that Volvo made some compromises on interior space and other packaging to accommodate the battery. They also lack the EX30's range, as the XC40's estimates land down at 223 miles.
The trio of EVs all get similar tech features, and Google runs the show in each, but the EX30's screen is larger and more prominently mounted in its interior. Volvo also removed most physical controls in favor of on-screen buttons, but the XC40 and C40 Recharge were already mostly bereft of buttons.
Besides price and some equipment differences, the EX30 is not a wild departure from Volvo's existing EVs. The brand clearly defined its intent with electrification and has so far followed it closely. That results in sustainable materials throughout the EX30 and older models, and Volvo noted that it was able to reduce the EX30's carbon footprint over 124,724 miles of driving to less than 30 tons.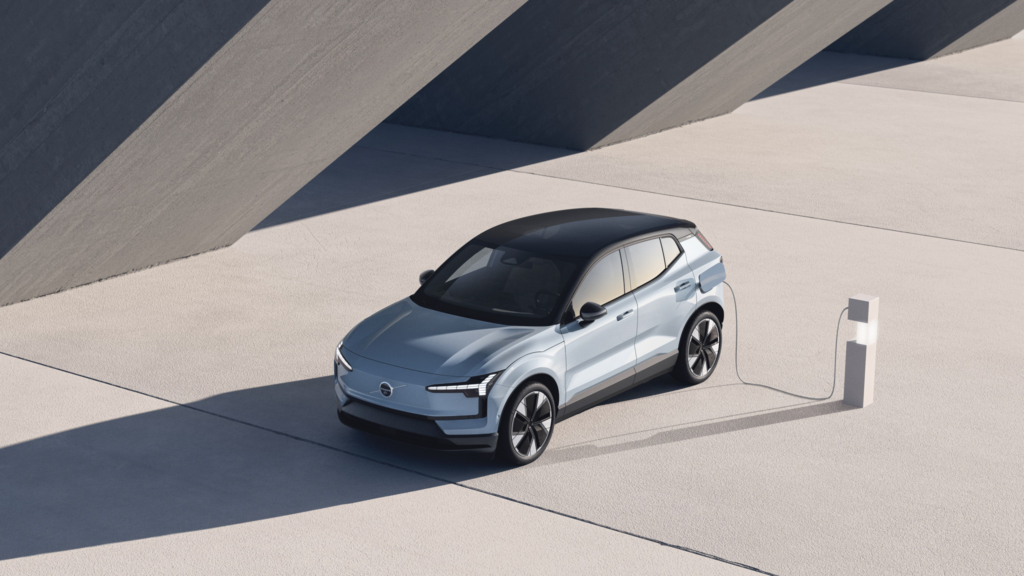 What else is going on with Volvo?
Volvo has focused on technology improvements and vehicle development in recent times and has two brand-new EVs to show for it. At the same time, the brand has seen an uptick in sales over the first two quarters of 2023 and has picked up accolades for new models such as the S60 and XC60, which earned high accolades from reviewers.
The automaker plans to build the upcoming EX90 at its factory in South Carolina, but no such plans have been announced for the EX30. Because of their foreign manufacturing locations, none of Volvo's current EVs are eligible for federal tax credits in the U.S. However, the EX90's domestic assembly location may qualify it for at least half of the $7,500 credit.