Tesla, the American automaker owned by electronic musician Grimes' on-again-of-again "situationship" Elon Musk, continues to be one of the most popular and ubiquitous electric vehicles on the road. Despite the bad press surrounding the erstwhile richest man in the world's stewardship over X (formerly known as Twitter), the enthusiasm for new (and used) Tesla electric vehicles remains high – and not just among Musk fanboys, as one might assume.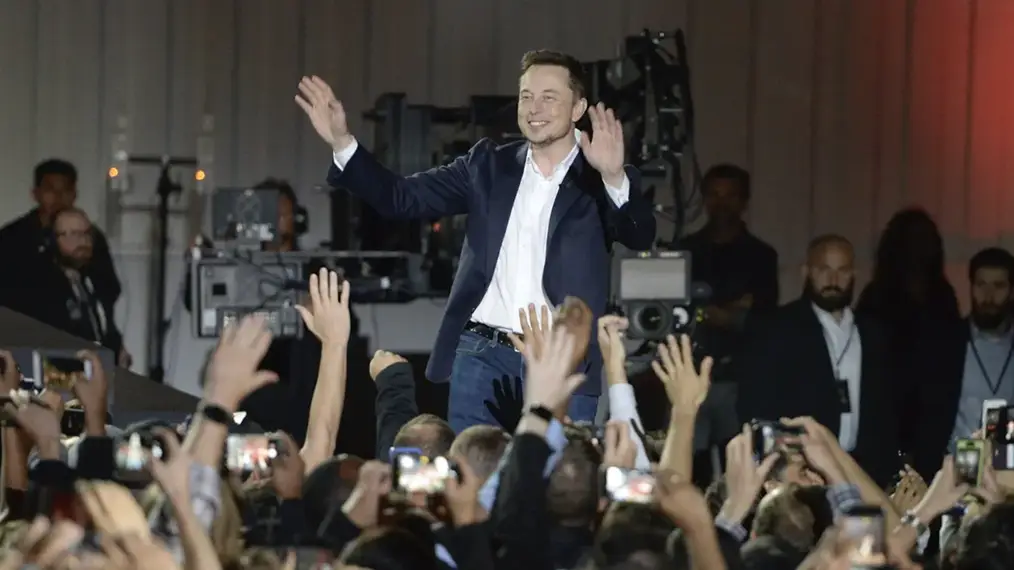 Since becoming one of the pioneering electric-only car companies, Tesla has had its fair share of controversies, blow-ups (both literal and figurative), and general bad vibes. The quintessential example of the adage "no such thing as bad press," Tesla's engineers are known for setting the pace within the industry (for better or worse) and the end result has been consistently impressive – with sales to match.
The Tesla landscape in 2023
If you're thinking about going all-in on Mr. Musk's latest mystery machines, some patience might pay off in the long run. Tesla continues to cut the MSRP for its cars, with further reductions expected following yet another earnings miss and waning investor confidence. Otherwise, you can find a used Tesla for less than the price of a base Nissan Altima, especially the Model 3.
For some bleak outsider comedy, the transcripts from the earnings call are out there – and they feature moments like this one that prove Elon totally knows what pennies are and also definitely watched Game of Thrones.
It's like Game of Thrones but pennies. I mean, first approximation, if you've got a $40,000 car, and roughly 10,000 items in that car, that means each thing, on average, costs $4. So, in order to get the cost down, say, by 10%, you have to get $0.40 out of each part on average. It is a game of pennies.

Elon Musk – Tesla Q3 2023 Earnings Call
What's next for Tesla in 2024 and beyond?
Now that we've got that all out of the way, let's get to the fun stuff. As mentioned above, Tesla continues to innovate in the electric vehicle space. The American automaker's upcoming roadmap includes a production fleet of Tesla Semi trucks, a refreshed Roadster 2.0, the diminutive Model 2 (or Baby), and of course the elephant-colored chunk of metal in the room – the Cybertruck.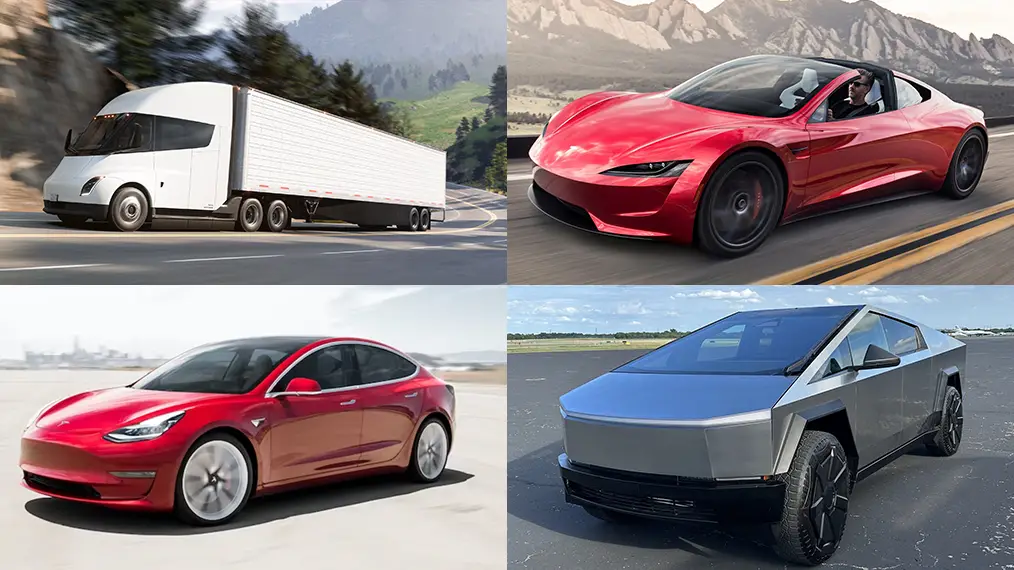 There's a lot of ground to cover, so let's start with the long-promised reboot of the electric car that put Tesla on the map: the Roadster.
Roadster 2.0
When the original Tesla Roadster was announced for production in 2008, the upstart carmaker's first release boasted some eye-popping stats. The sleek, futuristic design felt right for the advanced electric motor hidden within that could accelerate from 0 to 60 in 3.9 seconds. Throughout its lifespan, the Roadster has seen MSRPs for competitive models balloon, making the 2009 edition's $98,000 price tag seem quaint in comparison. The original run of Tesla Roadsters ended in 2012 despite the 2010 model being Elon's daily driver of choice. Since getting blasted off into literal space on the back of a goddamn rocket, the O.G. Tesla hasn't made many headlines, so a refresh shouldn't surprise anyone.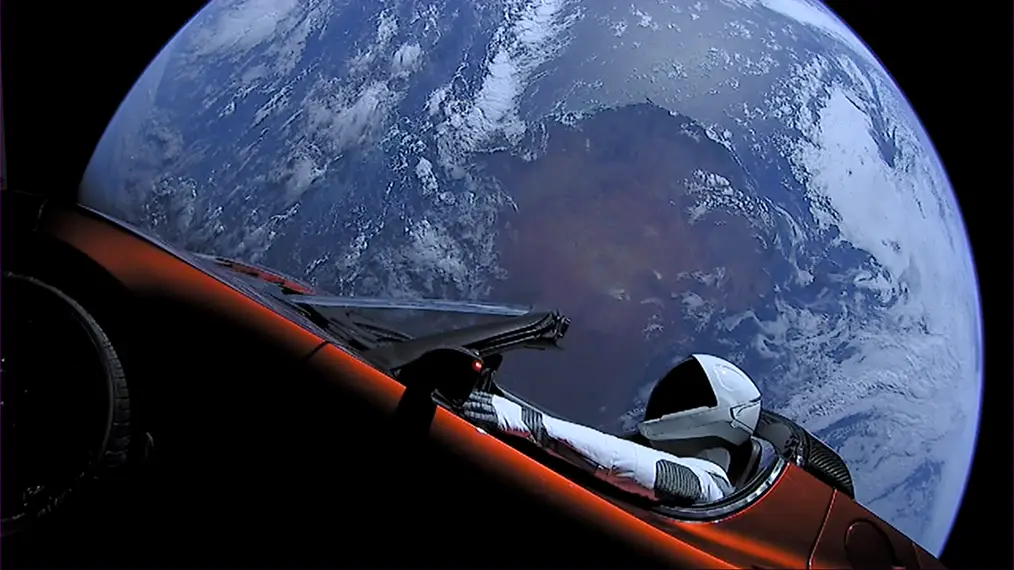 While official details are hard to find, it's clear that the new model of the Tesla Roadster will pick up where version one left off. It will be sleek, it will be stylish, it will be full of next-level tech, it will be fast, and you'd better believe your ass that it is going to be expensive. The Tesla Roadster is not an entry-level electric vehicle and we can't wait to see how it compares to the original. Unfortunately, for now, all we can do is poke around the internet for some concept art and dream of yet another high-performance vehicle we simply cannot afford.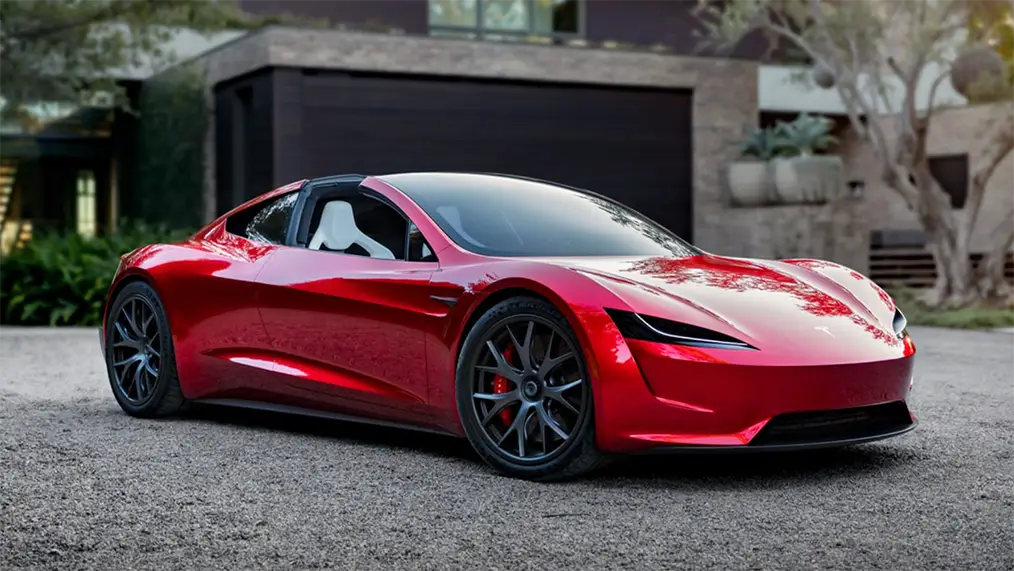 Tesla Roadster 2.0 info:
Expected model year: 2026
Expected MSRP: $200,000 (Founder's edition: $250,000)
Expected acceleration: 0 to 60 in 1.9s
Expected top speed: 250mph (403kmh)
Expected battery storage: 200kwh
Expected battery range: 620 mi (998km)
Cybertruck
Let me start this section with an apology. If you follow me on Twitter or know me IRL, you've probably heard me make fun of the Cybertruck. Maybe you've seen me make fun of the way it looks, or the door panels don't align, or how it couldn't jump a small curb in "off road mode", or how its basic design flaws were costing the company untold millions. You definitely would've seen me make fun of the time he revealed the Cybertruck to investors by smashing its supposedly unbreakable window with a rock.
So yeah, there's been a lot to make fun of with the Telsa Cybertruck, but this past week Elon completely redeemed himself. Oh no, I'm still joking, all he did was shoot it with a danged Tommy Gun – surely this will make the Cybertruck the #1 choice of getaway vehicle for old-timey scofflaws, rascals, and ne'erdowells.
There isn't really much else to say about the Tesla Cybertruck that hasn't already been said. At the moment of writing, Tesla is claiming a production run that'll start in 2024, but even long-time fans are starting to lose faith. As a recent post on r/RealTesla (the Subreddit for Tesla drivers who haven't "drank the Elon-Ade") calls out:
While I have little faith in humanity left, surely nobody is going to actually buy a CyberTruck, right?

I just can't imagine the shame.

Can you imagine what it would be like to be "that guy"?

Would you confuse all the smirking attention for admiration? I can't get my head around the mental gymnastics it would take to buy, own and drive one.

Additionally, can you imagine the type of person who would buy one? Like, just think about it for a second. It's horrible!

u/St3fanz on r/RealTesla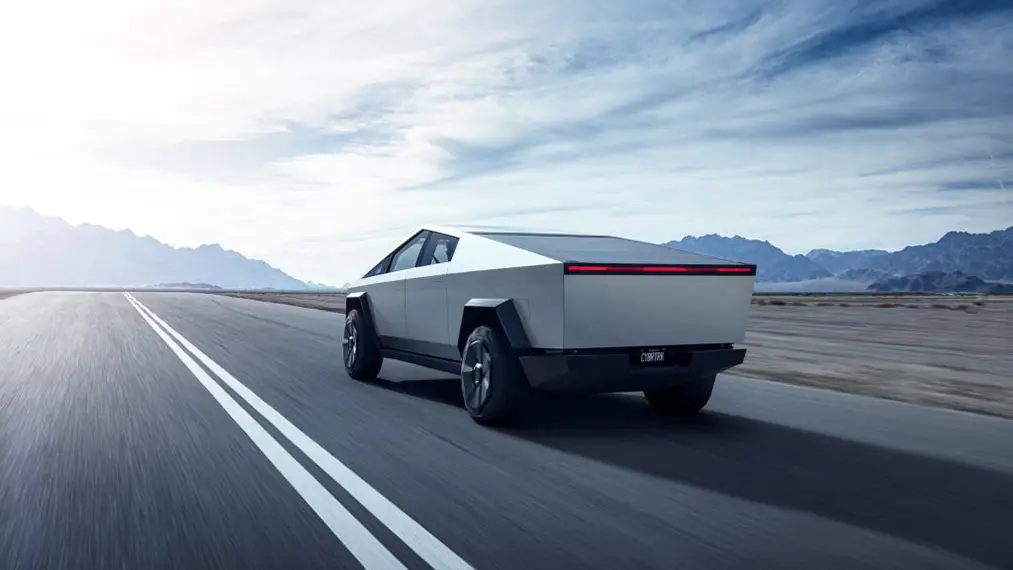 The long and short of it is, we don't really know when the Cybertruck will be available. The prototypes are breaking down like crazy and the model year just got pushed, this time to 2025. It certainly doesn't inspire much confidence that Elon Musk is saying things like "[Tesla] dug our own grave with the Cybertruck" on investor calls.
Tesla Cybertruck Info:
Expected model year: 2025
Expected MSRP: $60,000 (single motor) $70,000 (dual motor) $80,000 (triple motor)
Expected acceleration: 0 to 60 in 6.5s (single motor) 4.5s (dual motor) 2.9s (triple motor)
Expected top speed: 120mph (193kmh)
Expected towing: 7,500 lbs (single motor) 10,000 lbs (dual motor) 14,000 lbs (triple motor)
Expected battery storage: 250kwh
Expected battery range: 250 mi (single motor) 300 mi (dual rotor) 500 mi (triple motor)
Expected seating: 6 adults
Expected cargo bed: 6.4ft (100 cu ft of volume)
Tesla Model 2 (Q/C)
When it comes to more practical electric vehicles in the works from Tesla, the Model 2 absolutely has the Cybertruck beat – but basically every EV available has the Cybertruck beat. Sometimes referred to as the Model Q or the Model C by the Tesla nerds who hopefully won't find this article and "punish" me by clicking on it angrily (and repeatedly), the Tesla Model 2 promises to be a smaller, more-futuristic-seeming hatchback.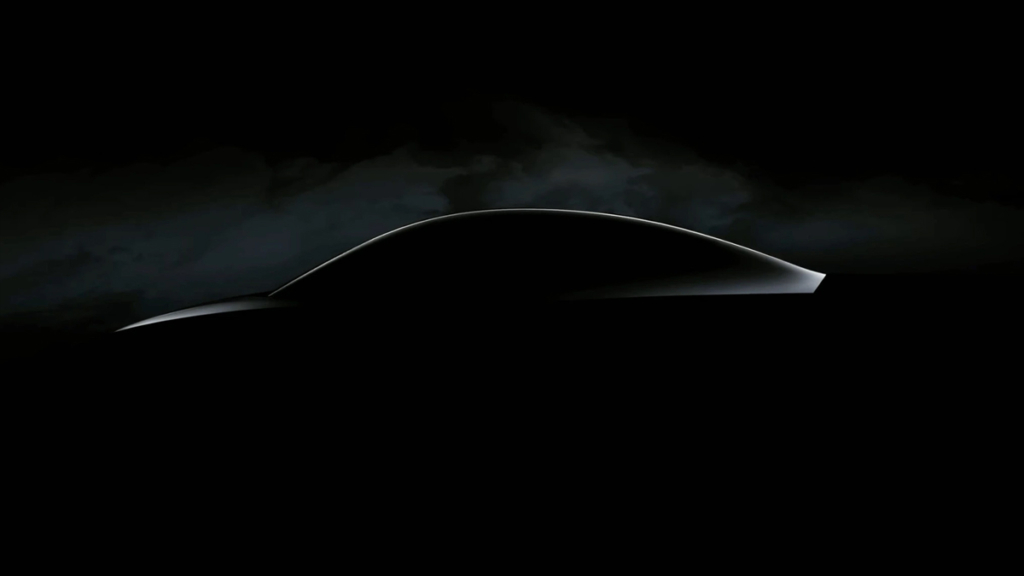 Taking design cues from both the popular Model Y and (apparently) [sigh] The Cybertruck, the Model 2's real headline will be its price. In early teases about the new model, it appears the automaker is targeting a $25,000 MSRP for the base-level edition. Very little is known about the Tesla Model 2/Q/C, but we'll be sure to update this page as soon as more information becomes available.
Tesla Model 2/Q/C Specs
Expected model year: 2025
Expected MSRP: $25,000
Expected acceleration: 0 to 60 in 5s
Expected top speed: 120mph (193kmh)
Expected battery storage: 75kwh
Expected battery range: 279 mi (single motor)
Tesla Semi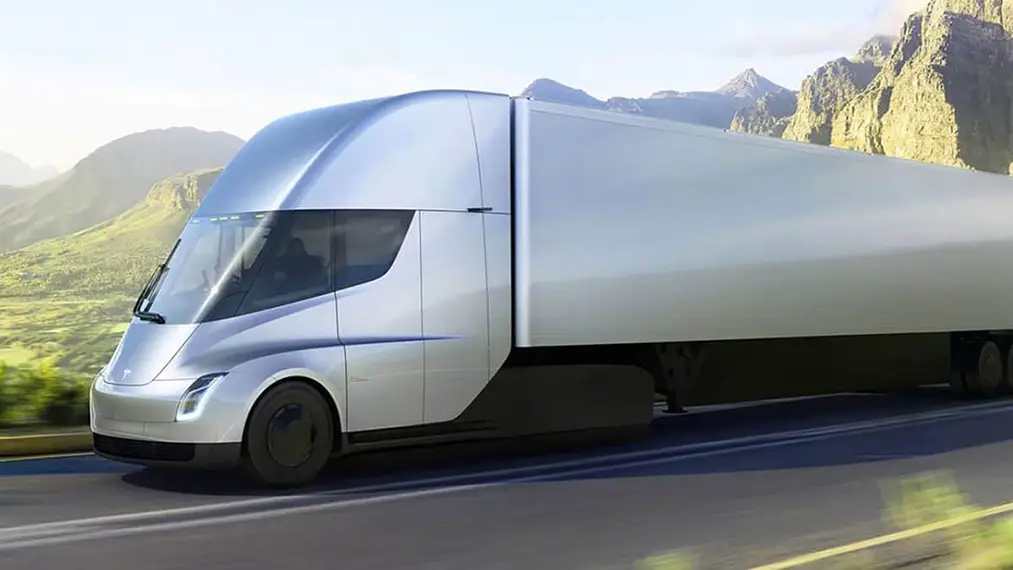 The Tesla Semi truck was called "badass" when the company announced it way back in 2017 and while the aggressively futuristic freight vehicle has impressed in the abstract, the rollout has been a bit of a mess. Musk's notoriously dodgy PR is at least partially to blame for the confusion, according to my new favorite website Freight Waves,
Trucks in the United States are allowed to weigh a maximum of 80,000 pounds, including the tractor, the trailer and everything you're fitting inside. Electric trucks, like the Semi, are allowed to weigh 82,000 pounds. Companies typically want to haul as much as they can in a single truck, so getting close to that 80,000-pound limit is ideal.

However, Tesla, which did not respond to a press inquiry, has not released information on how much the truck actually weighs.

That limits what the Semi is able to haul, and for how long. Right now, snack and beverage behemoth PepsiCo is the only company to have received its Tesla Semis. It has three dozen electric big rigs servicing two California warehouses.

From one base in Modesto, California, 15 Tesla Semis are hauling Frito-Lay products up to 425 miles, according to a 2022 Reuters article. That means potato chips and other snack foods — a (literally) low-lift task. From another base in Sacramento, California, 31 Tesla Semis are hauling loads of soda. It's a much heavier load, but these trips are around 100 miles, per Reuters.

That would make the Tesla Semi a less versatile truck than a traditional option, where you know what it weighs and how long a distance it can handle. When communicating to a commercial audience, it's crucial to include those details.

Rachel Premack – Freight Waves
Most recently, the Tesla Semis that have been put into use had a major safety recall after the National Highway Traffic Safety Administration (NHTSA) discovered the electric trucks could "fail to move into the park position when the parking brake is activated," which is kind of an important thing for a 30,000+ lb truck to be able to do.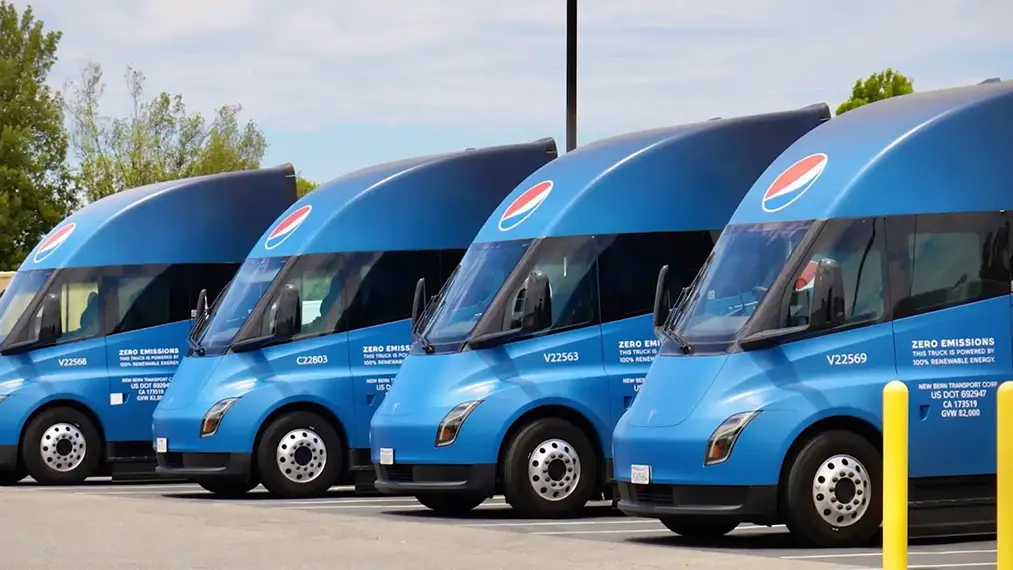 Expected model year: ??
Expected MSRP: $250,000+
Expected acceleration: 0 to 60 in 20s
Expected maximum gross combined weight: 82,000 lbs
Expected battery range: 300-500 mi
FAQs
So, there we have it, every new vehicle Tesla claims will be released in the next few years. We'll keep this page updated when more details come in, but candidly I would not be surprised if at least one of these models fails to materialize before 2030. Maybe I'm being a pessimist, but then I look at the Cybertruck and I know deep in my soul I am right.
When will Tesla release the Tesla Roadster 2.0?
The Second-Generation Tesla Roadster was teased in 2017, but hard details are difficult to find. At the time of publication, the Tesla Roadster 2.0 is rumored to be part of the 2026 model year.
When will Tesla release the Tesla Cybertruck?
Your guess is as good as ours. Right now it's looking like the 2025 model year will be the first full production year for the Tesla Cybertruck, but we won't hold our breaths.
When will Tesla release the Tesla Model 2/Q/C?
While Tesla has been teasing it for a while now, details about the hatchback Tesla Model 2 (also known as the Model Q or Model C) are scarce. This entry-level electric vehicle will have an MSRP of around $25,000 and could be part of the 2026 model year.
When will Tesla release the Tesla Semi Truck?
A fleet of Tesla Semi Trucks was delivered to PepsiCo in Sacramento, CA late last year, but the production model has not yet surfaced. Based on the relative lack of updates, we're anticipating more information in 2024 and beyond.