Tesla concluded its Q3 earnings earlier today, in which Elon Musk commented that the company has "dug its own grave" with the questionable rollout of its controversial Cybertruck. Musk said he has driven the Cybertruck – calling it "an amazing product," according to comments recorded by Business Insider. He added, "There will be enormous challenges in reaching volume production with the Cybertruck and in making the Cybertruck cash-flow positive."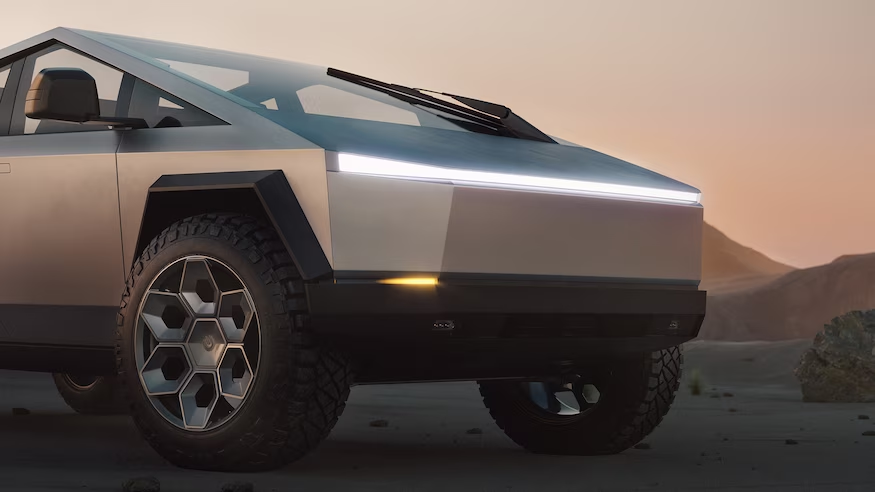 It's been about 4 years since the polygonal design of the Cybertruck made its public debut. The first batch of the stainless-steel sensation – or, depending on who you ask, misshapen-metal monstrosity – is slated for delivery on November 30, allegedly. However, the Tesla CEO made sure to emphasize we "temper expectations." Musk admitted, "We dug our own grave with the Cybertruck."
As it stands, Giga Texas (the Tesla manufacturing plant in said state) has the capacity to make 125,000 trucks a year. By 2025, Musk claimed its annual Cybertruck production will reach 250,000 trucks. The main bottleneck is Tesla's choice to build the Cybertruck out of stainless steel, coupled with unforgiving flat expanses of bodywork. Or, if you ask Musk, it's taking so long to arrive because of how "radical" and "special" the Cybertruck is compared to something like the Ford F-150 Lightning and perhaps the upcoming Fisker Alaska.
In addition to the Cybertruck update, we've gotten a look into Tesla's latest figures – and they aren't looking so hot. Year-on-year gross profits have fallen by 22% — the weakest performance since the pandemic hit in 2020 Q2. Reported sales for this quarter are at $23.4 billion which did not hit the forecasted $24.3 billion. Around midday Thursday, Tesla shares fell to $220 – a 9% drop.
For more Tesla news, read up on what's to be expected with the 2025 Tesla Model 2 and a look into the new push being made for Tesla Semi production. Then maybe, I don't know, subscribe to our newsletter?