Halloween isn't over! Tesla's chief designer was spotted arriving at a car show in a matte black Tesla Cybertruck. Breaking news: it was worse than anything a witch could conjure up. The Cybertruck will be released on November 30th, with the first customers receiving theirs at the Gigafactory in Austin, Texas. This truck adds to the absurd amount of Tesla vehicles either coming or already on the market.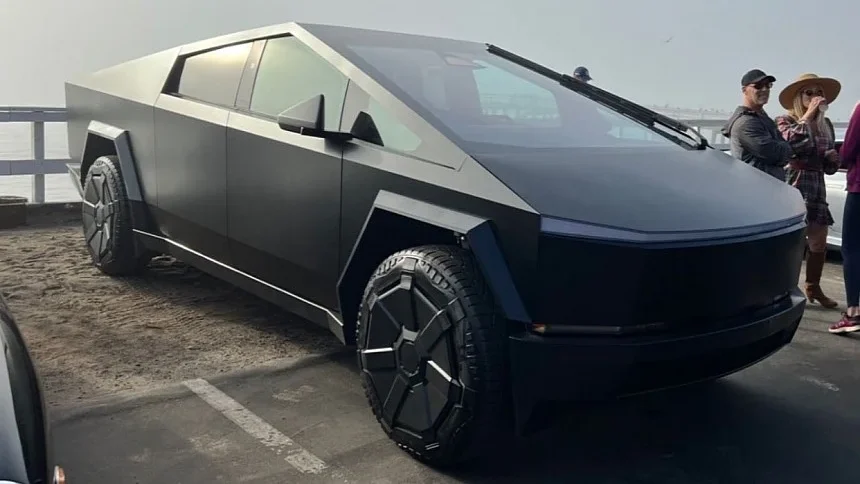 This matte black Cybertruck, however, is nothing more than a silver model wrapped in PVC. Interestingly, it appears to be based upon the original reveal prototype rather than the current models that have been previously spotted on public roads, evident by the prototype wheels and tires, which we don't anticipate will make it to production. And this isn't the first elaborate marketing stunt Tesla has pulled for this monstrosity of a vehicle.
This same design lead flung a metal ball at a Cybertruck's "armored window," smashing it instantly.
The Cybertruck appeared in the "Gang Gang" music video performed by Travis Scott and his crew.
It made an appearance at the 2023 U.S. Grand Prix in Austin.
 A camo-wrapped Tesla Cybertruck appeared in Palo Alto, California.
Tesla disguised it as an F-150.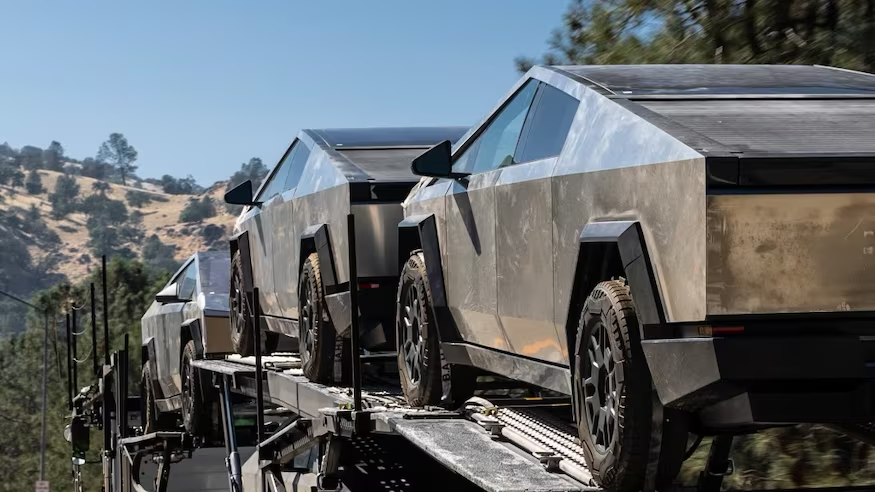 If anything, it's been in our minds as Americans since its announcement. Luckily, the anti-brainwash serum has not worn off, as the matte black Cybertruck looks even uglier than the silver model. There is a chance that you will get your hands on this version, as Tesla did release Model 3 and Model Y colored wraps at $7,500 to $8,000.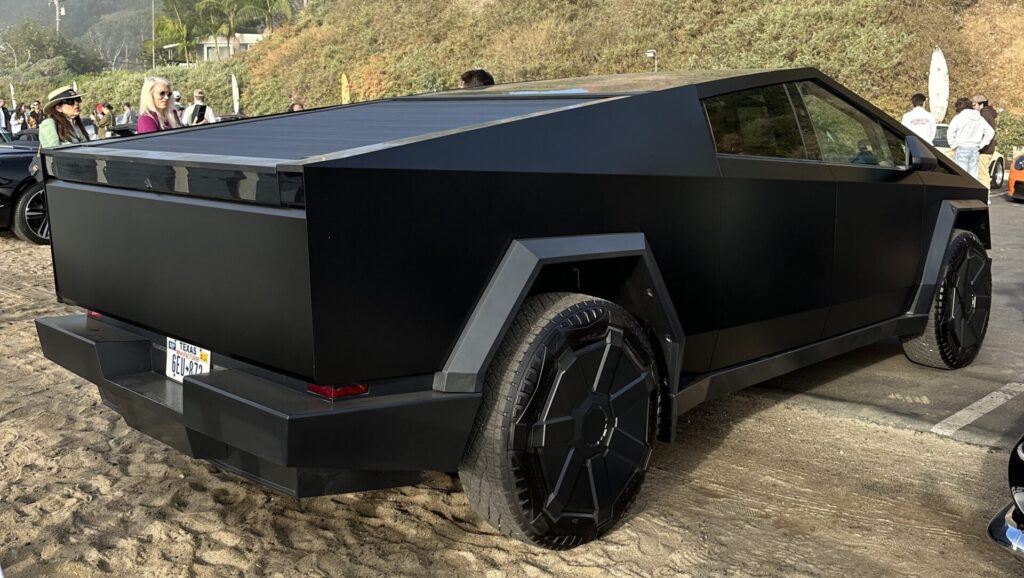 Some added context for the skepticism surrounding the Cybertruck. In a recent interview with podcaster Joe Rogan, Elon Musk mentioned that Tesla aims to produce 200,000 units yearly. Tesla claimed in its Q3 2023 financial results that production will be around 125,000. So there is a bit of a gap between those two numbers. Additionally, the Tesla Cybertruck is the company's first consumer 800-volt architecture vehicle, which makes them cheaper to produce and more efficient to drive. But the efficiency boost may be offset by the least complex model weighing around 8,000 pounds.
Naturally, we need to thank Daniel Golson on X for starting this storm and sharing this lunacy with the world.